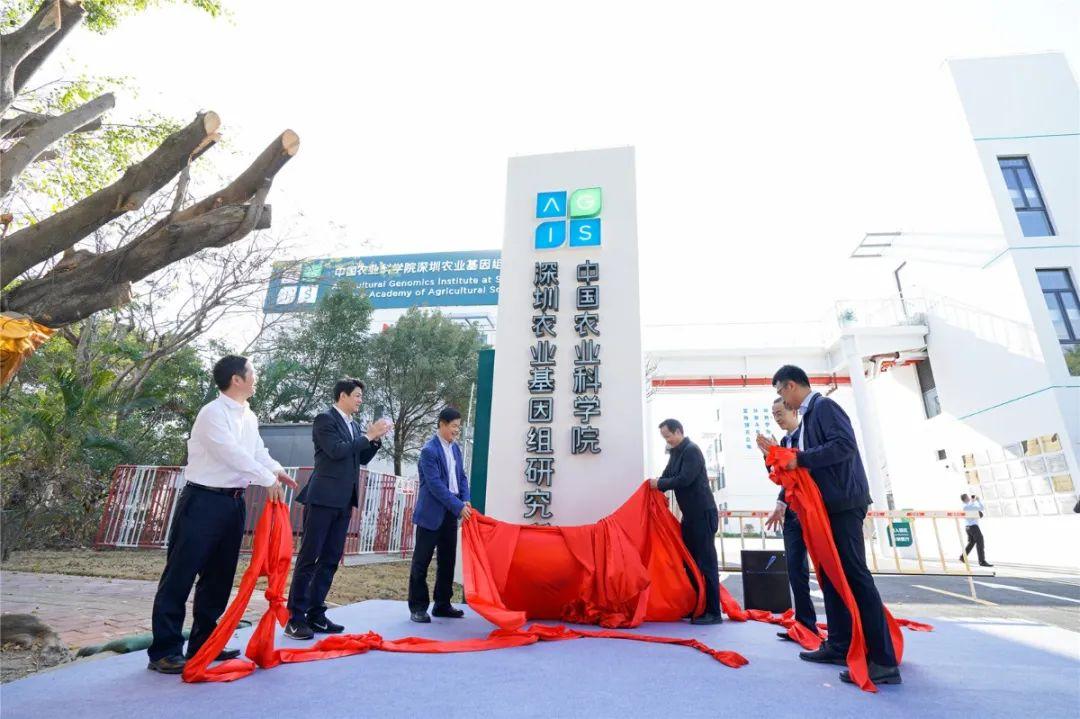 The transitional campus of Shenzhen Agricultural Genome Research Institute, Chinese Academy of Agricultural Sciences, which is the first completed key project of The International Food Valley in Dapeng New Area, is inaugurated Feb. 3. Courtesy of the institute
Shenzhen will build an international food valley that aims to be the cradle of cutting-edge technologies, core products and emerging industries in the field of global food and nutrition by 2035.
It was made clear in the 2020-2035 development plan for the International Food Valley approved at a Saturday meeting of the leading group of the construction of Shenzhen into a pilot demonstration area of socialism with Chinese characteristics.
The valley is one of the city's key projects to build itself into a pilot demonstration area of socialism with Chinese characteristics.
As per the plan, the city will also accelerate the construction of Shenzhen International Biological Valley, a projected world-leading biotechnology innovation center. It is also trying to win the State's approval to establish a national pilot zone for life and health innovation.
The International Food Valley, to be located in Dapeng New Area, will attract globally known agriculture and food enterprises to settle in, build a headquarters base for food enterprises, and become an influential innovation center for food technologies, the plan says.
By 2035, the valley is estimated to generate 150 billion yuan (US$23.2 billion) of annual output value and drive 80 billion yuan of social investment.
It will be home to 100 research institutions, 100 innovative international talent teams and 100 food enterprises with superb research capabilities, large production scales, and most advanced manufacturing technology and equipment.
Shenzhen has technological and industrial advantages in food industry development.
It boasts two State-level labs, six provincial-level labs and 24 prefecture-level agricultural science service platforms. It has 23 teams involving more than 5,000 members engaging in biological breeding that own core technologies and intellectual property rights.
The city also has advantages in industrial application. It has bred 71 rice varieties including four varieties that have been widely farmed across China with a total farming area of 3.16 million hectares.
Furthermore, the city will set aside 1 billion yuan each year to finance the development of agricultural technologies in support of the country's rural revitalization strategy.