Rong Bao Zhai, or the Studio of Glorious Treasures, is exhibiting woodblock prints of ancient and modern Chinese paintings at the Artron Art Center.
At the exhibition, visitors will see works by Fu Baoshi (1904-1965), Wu Guanzhong (1919-2010), Wang Shensheng (1896-1972), Xu Beihong (1895-1953) and Zheng Banqiao (1693-1766).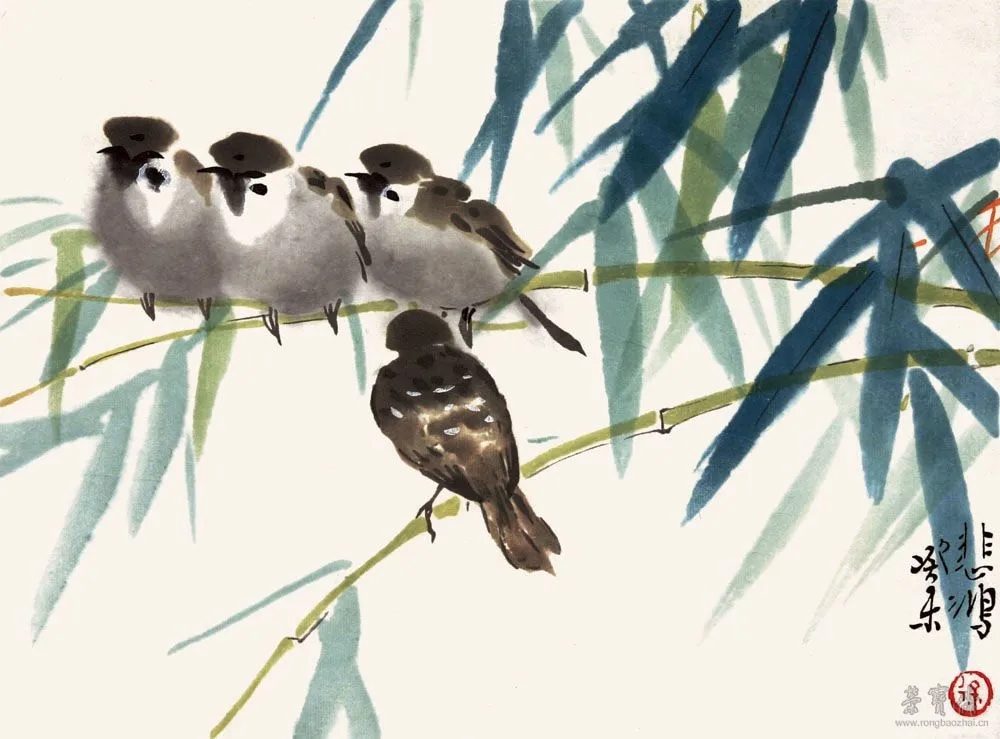 A painting by Xu Beihong.
Xu was primarily known for his Chinese ink paintings of horses and birds and was one of the first Chinese artists at the beginning of the 20th century to articulate the need for artistic expressions that reflected a modern China. He was also regarded as one of the first to create monumental oil paintings with epic Chinese themes, a show of his high proficiency in an essentially Western art technique.
Wu was widely recognized as a founder of modern Chinese painting. His artworks had both Western and Eastern influences, such as the Western style of Fauvism and the Eastern style of Chinese calligraphy. Wu had painted various aspects of China, including much of its architecture, plants, animals, people, as well as many of its landscapes and waterscapes in a style reminiscent of the Impressionist painters of the early 1900s.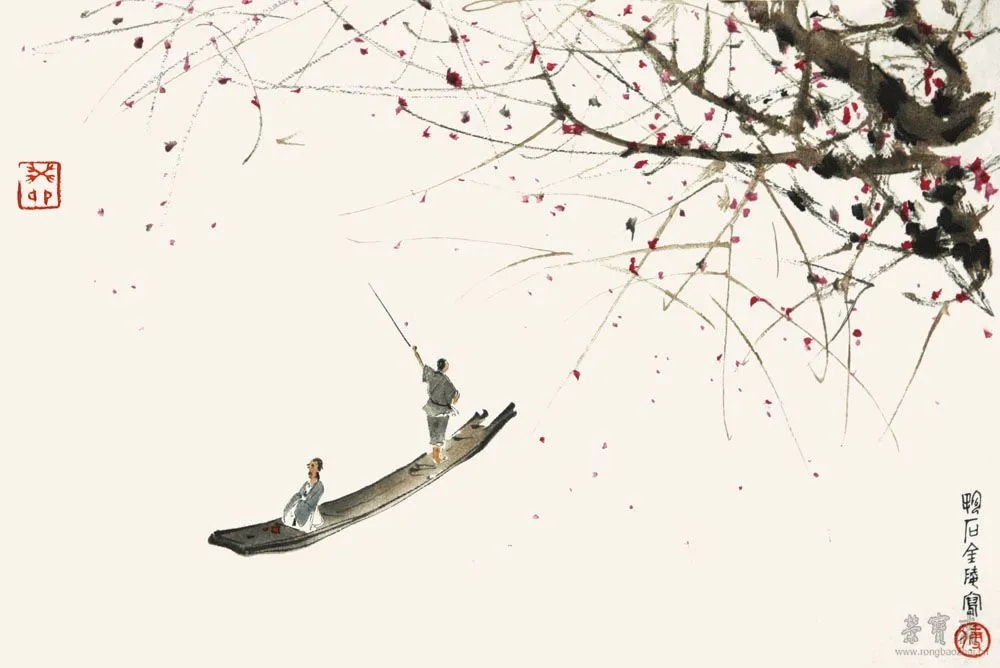 A painting by Fu Baoshi.
Fu was known for his depictions of landscapes and figures. In his devotion towards painting landscapes, Fu expressed himself with distinctive brushstrokes and splattered marks. He studied the history of Oriental art at the Tokyo School of Fine Arts and this led him to incorporate a number of Japanese elements into his traditional Chinese ink paintings. He developed a reputation as a skilled figure painter, and was acclaimed as the leader of the New Chinese Painting Movement, which sought to reform traditional artistic styles in China.
Zheng was one of the "Eight Eccentrics" of Yangzhou. He was noted for his drawing of orchids, bamboo and stones. He began life in poverty, but rose in the exam system to become a magistrate. However, after 12 years, he became critical of the life of an official as he refused to ingratiate himself with senior officials. He expressed himself in art and in 1748 he briefly resumed an official career as "official calligrapher and painter" for the Qianlong Emperor.
Founded in 1672, Rong Bao Zhai is an old stationery, calligraphy and painting shop in Beijing. Over the years, it has reproduced many works by ancient and modern painters, using the technique of woodblock water printing. The shop has also housed many stationery treasures from the Ming (1368-1644) and the Qing (1644-1911) dynasties, as well as calligraphy and painting works.
Dates: Until Aug. 5
Hours: 9 a.m.-6:30 p.m., closed Mondays
Venue: Artron Art Center, Nanshan District (南山区雅昌艺术中心)
Metro: Line 2 to Qiaocheng North Station (侨城北站), Exit B