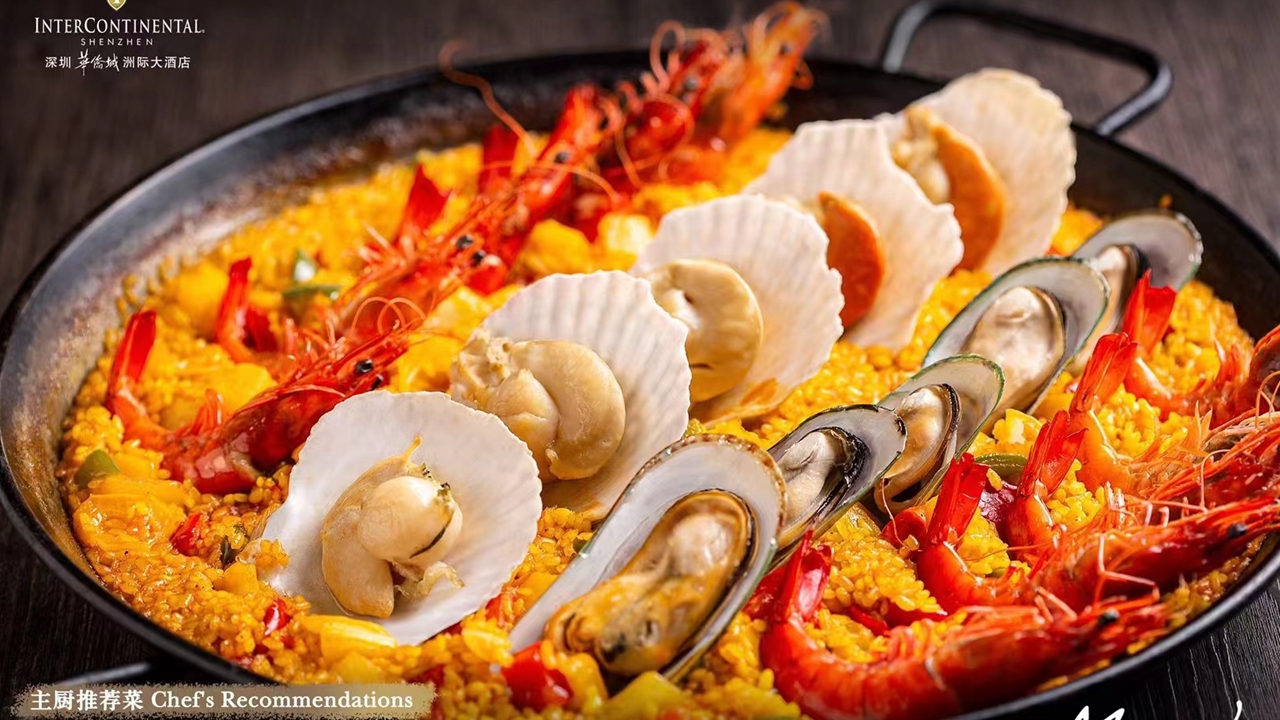 Signature paella Courtesy of The Mercado Restaurant of InterContinental Shenzhen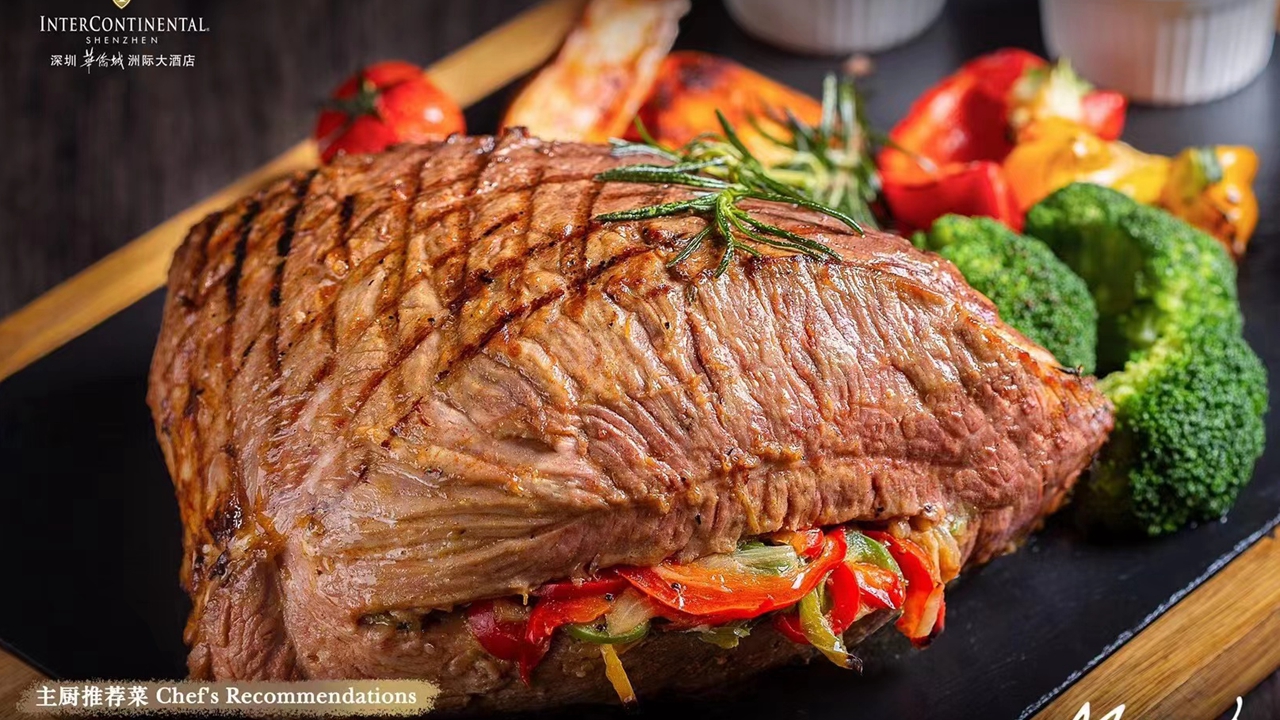 BBQ beef rump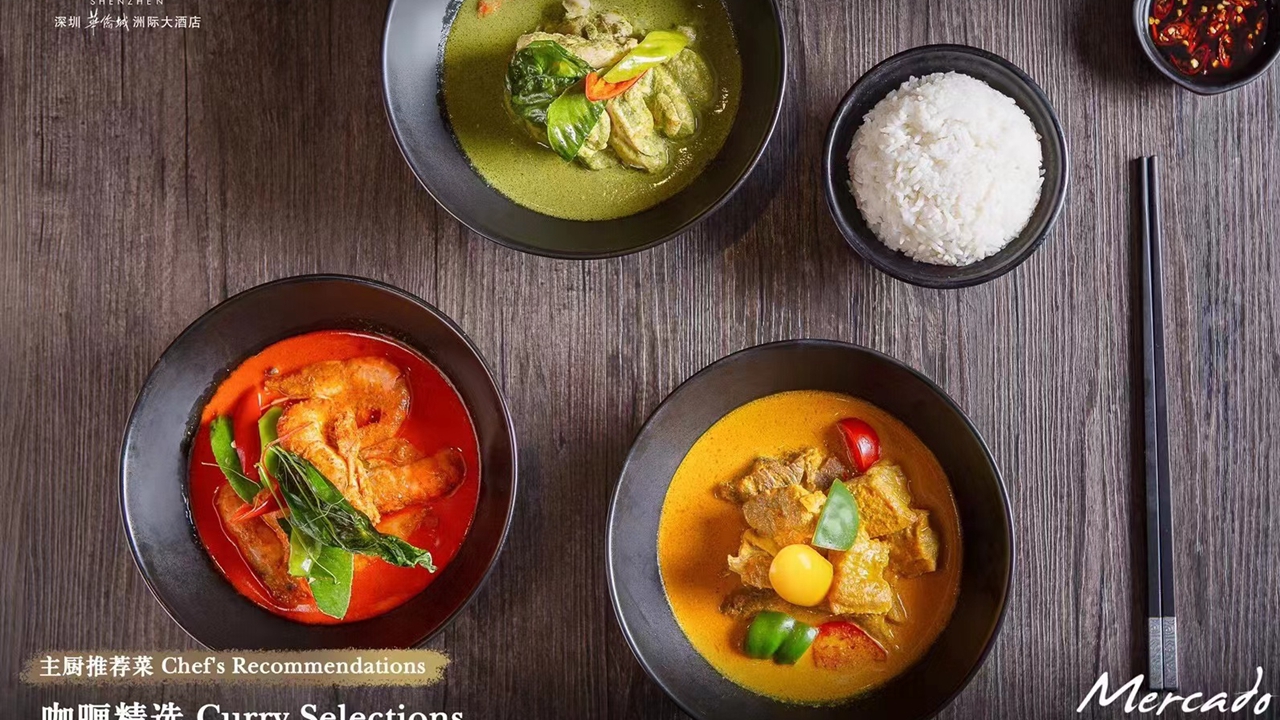 Curry selections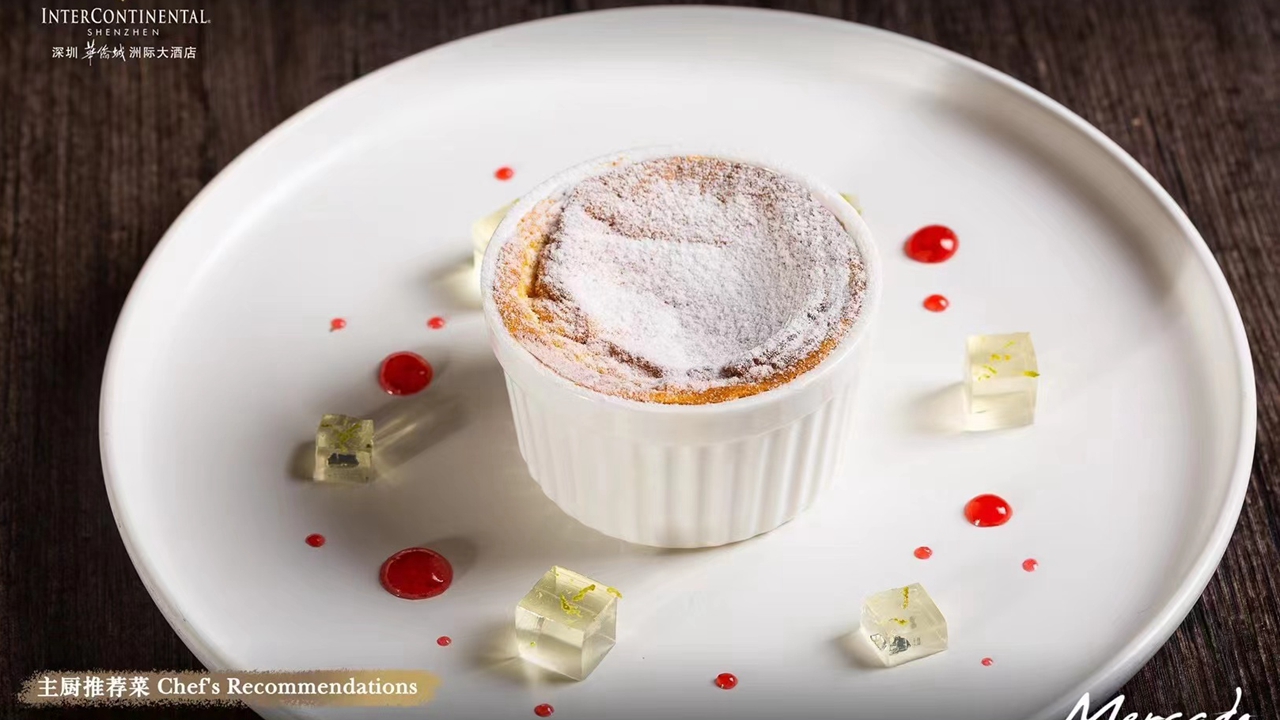 Soufflé

The Mercado Restaurant of InterContinental Shenzhen is now offering their chef's newest recommendations, covering western cuisine, Brazilian BBQ, Southeast Asian cuisine, Middle Eastern snacks and Chinese hot dishes to provide gourmets in Shenzhen a feast for their taste buds.
A luxurious cold seafood appetizer platter featuring French oysters, Roche prawns, fresh sea urchins, red crab, salmon, tuna and arctic musselsserved with precious caviar will bring foodies a pre-dinner surprise.
As a signature cuisine of Spain, the Signature Paella combines saffron crocus with Spanish pudding rice to present a golden color with a natural herbal fragrance. The adding of fresh shrimp, clams, mussels, and lemon juice will let customers experience a rich aroma from mouth to heart.
The BBQ Beef Rump uses the whole rump steak and is stuffed with fresh colored peppers, vegetables and top-quality cheese, and placed it on a charcoal fire for a full rotation and smoking. Seasoned with coarse salt, you can taste the fragrant pine aroma and the juicy meat, and feel the wild passion that belongs to Brazil.
In different food cultures, vegetarian dishes can also be made into a variety of flavors. Chickpeas, the most commonly used legume in Middle Eastern cuisine, are mashed and fried in olive oil until crispy to get a plateful of Falafel. Even when compared to meatballs, it doesn't lose out on taste. Pair it with pita bread, which is very popular in the Middle East and the Mediterranean region, and then by adding cheese stuffed mushrooms, feta cheese, marinated olives, eggplant puree, chickpea sauce and fresh vegetable strips according to your preferences, the cuisine will be refreshing, healthy and delicious.
As the most classic French dessert, a soufflé brings a delicious taste that instantly melts on the tip of the tongue. The freshly baked soufflé exudes a rich custard aroma. It is sweet but not greasy when eaten with vanilla ice cream and the taste is as fluffy as a marshmallow, bringing the ultimate wonder to the taste buds.
Address: 9009 Shennan Road, OCT, Shenzhen (深圳市南山区华侨城深南大道9009号 )
Tel: +86 (755) 3399 3388