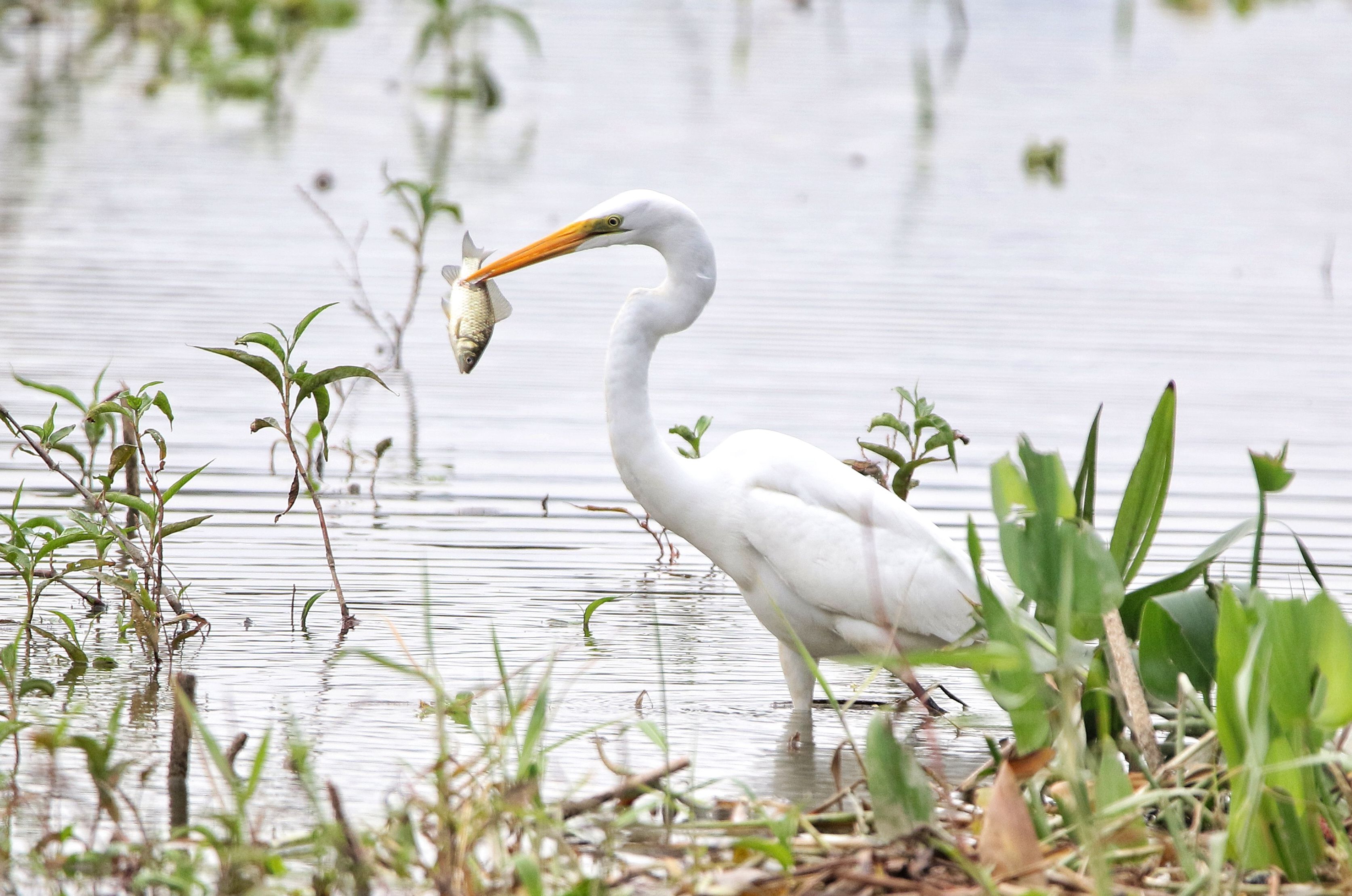 A great egret is seen with its prey in Honghu Park, Luohu District.

One of the biggest and most noticeable birds you can enjoy in Shenzhen is the beautiful great egret (Ardea alba), a one-meter-tall bird with a long neck and slender legs. Their bodies are covered by the whitest of plumages and when flying you can enjoy their impressive 1.5-meter wingspan. Its sharp long, beak in tender yellow ensures a fast and accurate catch of their prey, including small fish, crustaceans and even small vertebrates like frogs and lizards.
大白鹭是深圳体型最大、最易见的鸟类之一。它们身高一米左右,颈、脚甚长,全身洁白无瑕,飞翔时翼展可达1.5米。它们黄色的尖嘴能够准确地攫获猎物,主要以小型鱼类、甲壳类及无脊椎动物为食。
Great egrets tend to keep only one partner during the mating season, and the male, responsible for selecting the nesting place, will perform a beautiful mating ritual to attract his partner. The breeding season is normally in April when spring begins.
大白鹭每年开春繁殖,终生恪守一夫一妻制。雄鸟在求偶的时候会先选好一处巢地址,再跳起美丽的舞蹈,吸引雌鸟前来。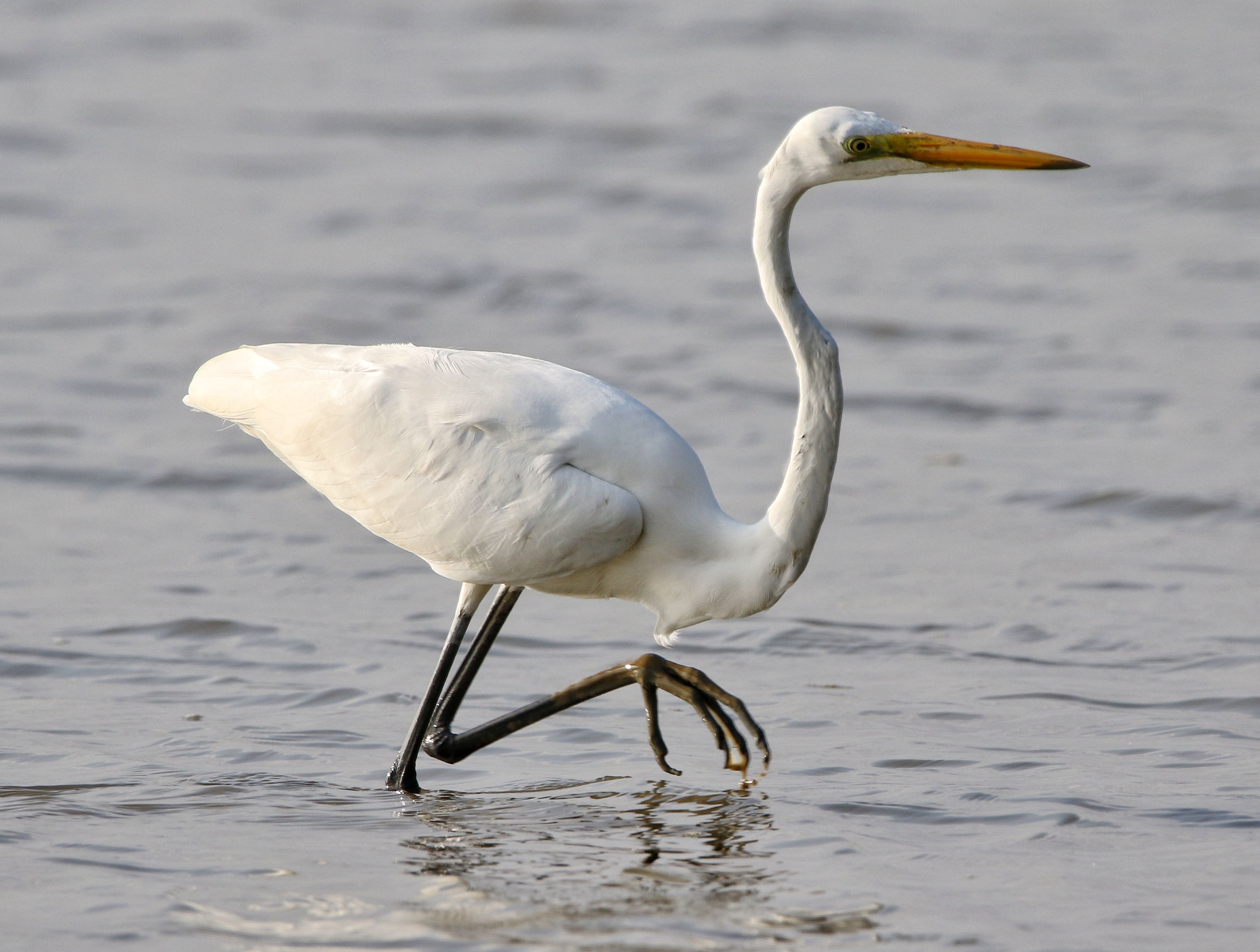 A great egret is seen with its prey in Shenzhen Bay, Nanshan District.

After laying the eggs, approximately three or four per clutch, both parents take part in the process of incubation. The chicks will hatch after about three weeks, ready to be fed. Interestingly, whenever an egg is damaged or predated, a new one will be laid to replace it, making sure that a couple will always have their intended number of offspring. After the chicks are born, both parents help raising them for another three weeks until they are ready to leave the nest.
大白鹭每窝产卵3~4枚,雌雄共同参与孵化三周后,雏鸟方能破壳。有意思的是,大白鹭会提前计划每窝抚养的雏鸟数量,一旦有卵在孵化期间破损或失窃,雌鸟会立即产下一枚新卵,以填补上一颗的空缺。雏鸟出生后,亲鸟会继续喂养三周,直至它们具备独立生活的能力。
Great egrets can be easily spotted in our city all year round, especially in the Shenzhen Bay area and in some parks, such as Honghu Park and OCT Wetland Park.
大白鹭在深圳随处可见,它们出没最频繁的地方有深圳湾公园、洪湖公园及华侨城国家湿地公园。