Share

Print
A+
A-
The common moorhen
Writer: Isaac Cohen | Editor: Ye Shangqing | From: Shenzhen Daily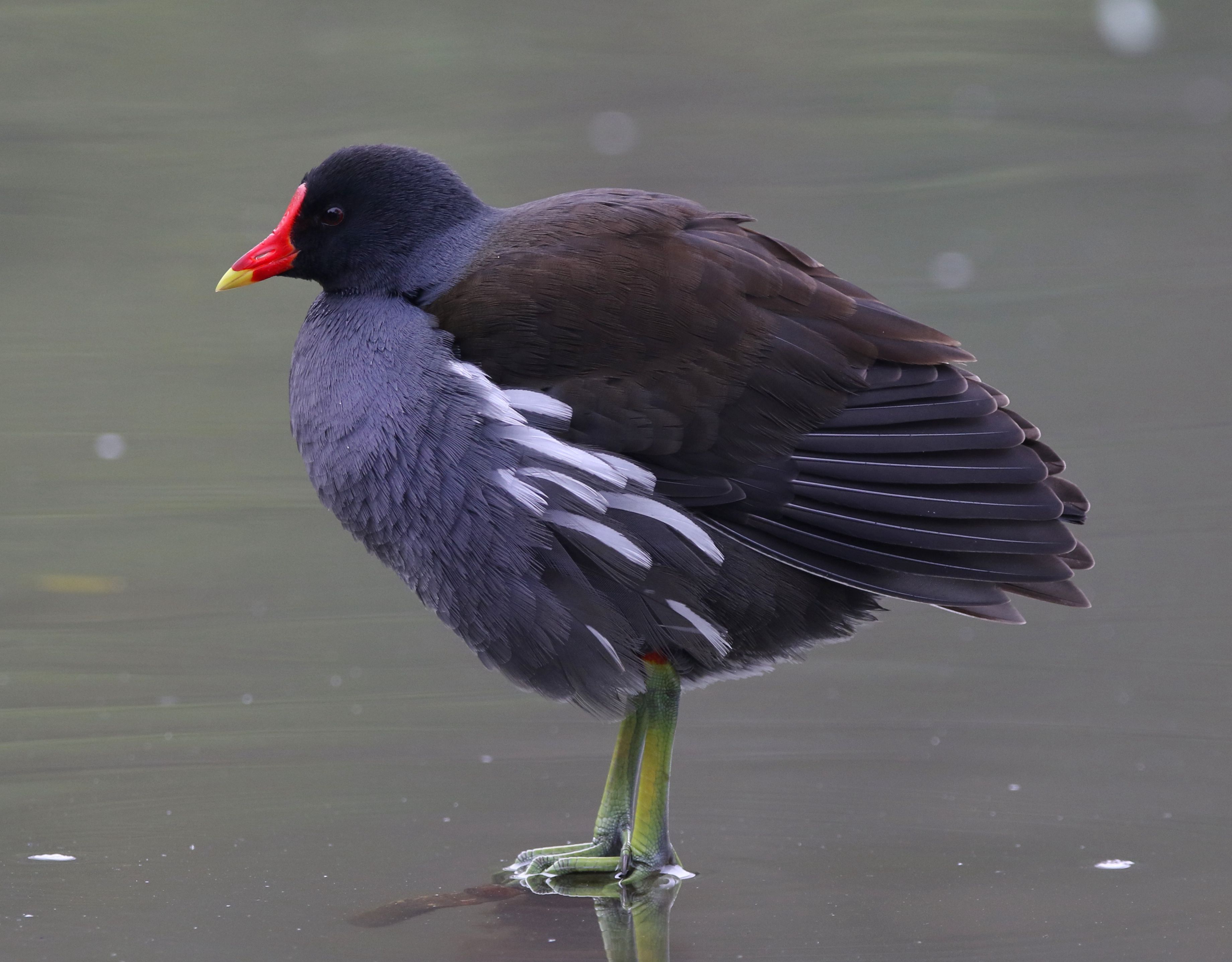 A great egret is seen with its prey in Honghu Park, Luohu District.

Best known as the water hen, the common moorhen (Gallinula chloropus) is a beautiful medium-sized blackish bird. Their striking bright red bill with a yellow tip and red facial shield give them a unique and fascinating look. The bird is about 35 centimeters in length, with a wingspan of about 60cm. Their body is chubby, mostly black, with some gray and white feathers on the wings and tail; their legs are a tone between green and yellow.
黑水鸡是一种全身漆黑的中型水鸟,拥有鲜红的额甲与末端沾黄色的红色喙部,样貌格外引人注目。黑水鸡身长约35厘米,翼展可达60厘米,身材浑圆,羽毛以黑色为主,双翼及尾部夹杂少许灰色及白色,脚黄绿色。
Water hens are mostly seen on the shores of ponds and marshes, basically in every Shenzhen park that has a lake, but also across the shores of the city's rivers. Their flight is low and slow, and their legs move very fast, especially when they have to escape from predators. These birds are also good swimmers.
这种秧鸡科鸟类经常在池塘岸边与沼泽活动,广泛分布与深圳各大公园的湖边及市政河流沿岸。它们的飞行高度低,速度缓慢,经常靠快速奔走逃避天敌。此外也十分擅长游泳。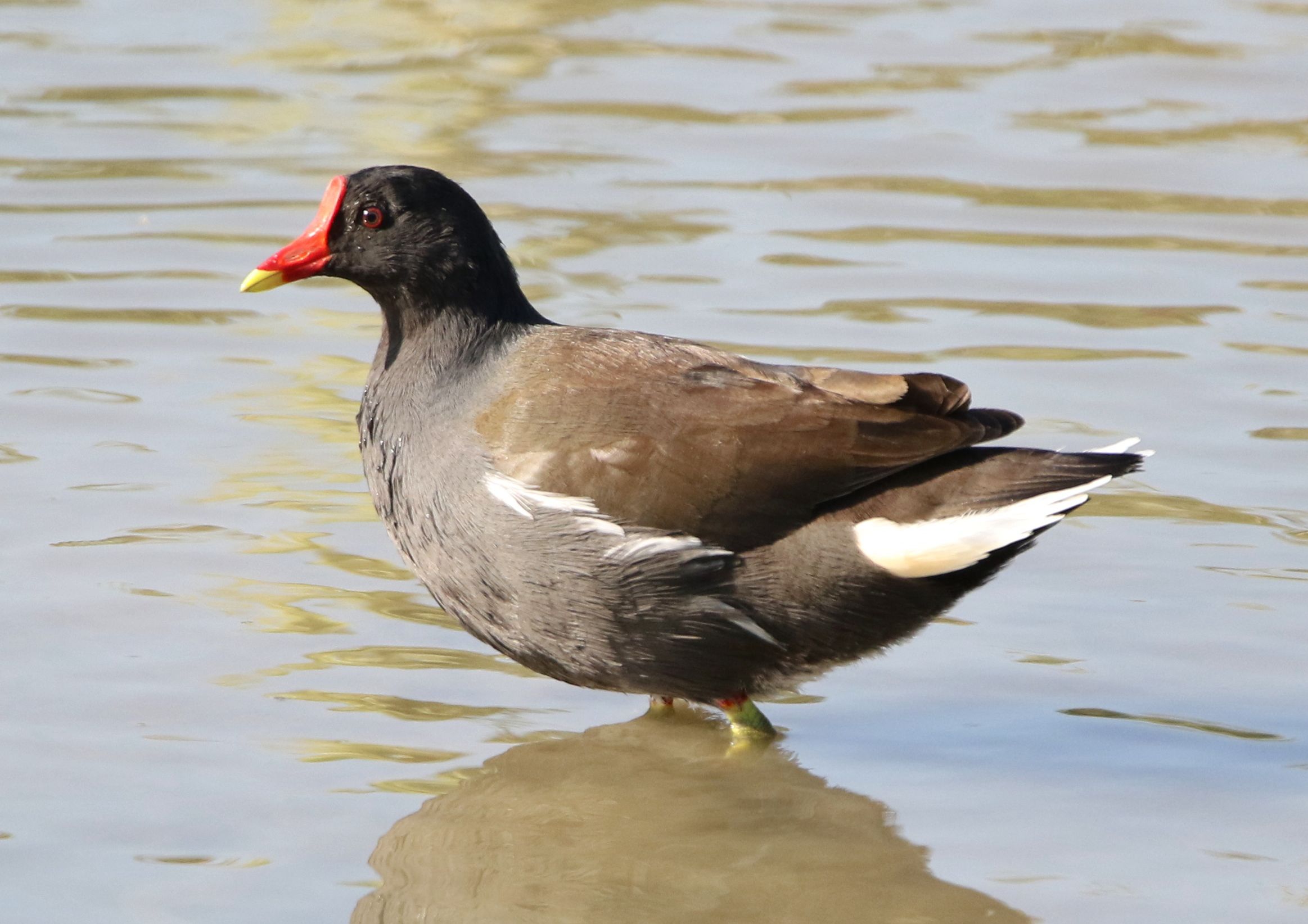 The common moorhen reproduces at least twice a year and each time lays a clutch of up to eight eggs, sometimes even more, with records of up to 15. An interesting fact about the water hens' reproduction is that they sometimes act as parasites by laying their eggs in other birds' nests to be incubated by surrogate parents.
黑水鸡一年至少繁殖两次,每窝至少产8只卵,最多一次可产15只卵,亦有把卵产在其他同类巢中、让义亲帮忙抚养后代的行为。
The water hen is not an endangered species and is widespread in our city. Let's keep doing our part for the preservation of our local fauna so our future generations can also enjoy the beauty of this and other species in the natural environment.
虽然黑水鸡属无危物种,在深圳分布广泛,我们仍然要保护包括它们在内的本地物种,让我们的下一代也能尽情欣赏它们的美丽。