Share

Print
A+
A-
Rhesus monkey
Writer: Isaac Cohen | Editor: Ye Shangqing | From: Shenzhen Daily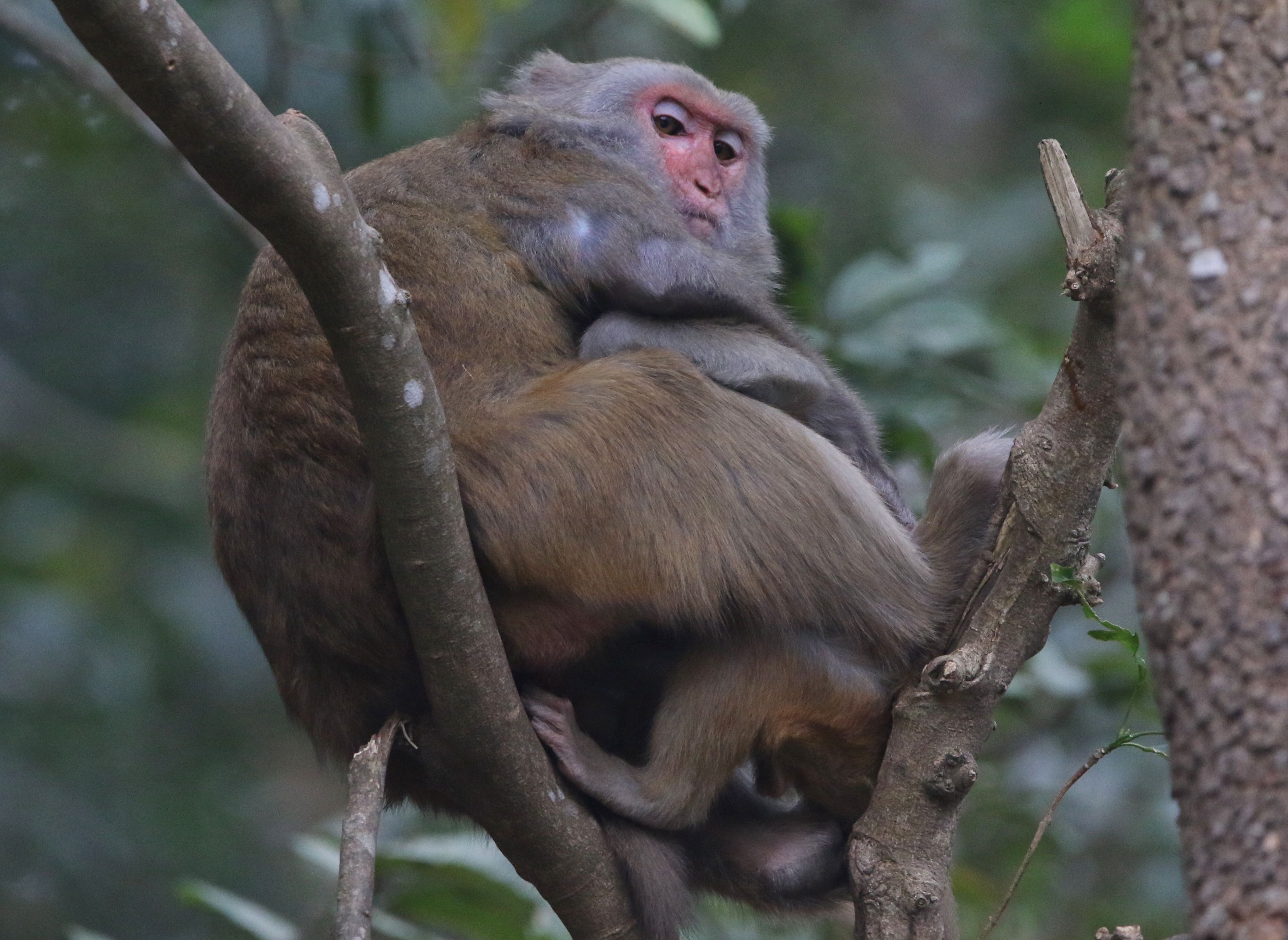 A rhesus monkey is seen in Tanglang Mountain, Nanshan District.


Rhesus monkey
Probably the animal whose presence surprises people in Shenzhen the most, is the one and only Rhesus monkey (Macaca mulatta), a medium sized mammal of about 64cm in length and with an extra 30cm long tail.
能在深圳这座城市里见到猕猴,足以令人啧啧称奇。这种哺乳动物体型中等,身长64厘米,尾长可达30厘米。
In contrast to other big wild animals reported in the city, these monkeys live in Tanglang Mountain, which is right in the middle of Shenzhen and is very close to the CBD area instead of locating at the outskirts of the city. So after a very short hike, you can easily observe them in their natural habitat right next to the walking paths.
和其他在深圳被目击到的大型野生动物不同,这群猕猴生活在毗邻中心区的塘朗山。如果你想去看看它们,只需爬一小段山,站在步道上稍作寻找,便可以在附近的树林中发现它们的身影。
Most monkeys are not commonly able to adapt to the spaces invaded by humans or near human settlements, not to mention in a huge megacity like Shenzhen. However, the Rhesus monkey has the unusual ability to adapt to those habitats and therefore occupies an unusually broader geographic range.
猴子普遍难以适应被人类侵占及居住的环境,所以在深圳难得一见。然而猕猴却是一个例外:它们适应环境的能力非常强,能够与人类共生,因此地域分布非常广。
Rhesus monkeys are covered by a thick sand-colored fur layer that helps them blend perfectly in their mountainous habitat. They feed on almost everything they can find, such as plants, seeds, roots, fruits, even insects, and bird's eggs.
猕猴身披沙色皮毛,能够与山林的环境融为一体。它们的食性很杂,既吃植物的种子、根茎及果实,也吃昆虫甚至鸟蛋。
They usually move together in groups of up to 30 in which females are the majority. They are highly social among the members of their own group and they can be very aggressive towards members from other groups. Grooming is a part of their close social behavior and is essential for the well being of the entire population, so it is very common to see the monkeys debugging each other's bodies.
猕猴集群生活,猴群的构成以雌性为主,数量最多可达30只。成员之间的交流十分频繁,也会一致猛烈驱逐外来者。梳毛是猕猴交流感情,增强群体幸福感的一种重要社交行为,所以我们经常能看到它们梳理彼此的毛发并清理寄生虫的行为。
This species of monkey breeds during autumn or winter months, and after the breed period, there will be a decrease in the males' sexual hormone, making them unable to reproduce in other seasons. Females are ready to have a baby at the age of three, while males become ready at the age of four. A couple of monkeys usually have one baby at one time and if they want another baby, the female needs to gestate for five and a half months and then gives birth to the cub. The baby monkeys will be ready to go and explore on their own after around six weeks of maternal care.
猕猴在秋冬两季繁殖。非繁殖期时,雄猴体内的雄性激素会下降,从而无法交配。雌性猕猴一般在3岁性成熟,雄性则在4岁,每对每胎只产一仔,如果想要繁殖下一胎,母猴需要经过5个半月的妊娠期方可生产。幼猴由父母喂养6周后,即可独立生活。
Rhesus monkeys are not considered to be an endangered species; however, it has been one of the most used species for scientific research for years due to their similarities with humans, though nowadays other species like fruit flies or mice are more frequently used in the research.
虽然猕猴并不是濒危物种,但是由于它们的生理结构与人类接近,曾经长期被用于进行科研实验。好在目前科研人员已经不再使用猕猴做实验,而是使用果蝇、老鼠等进行研究。
Since the population of the monkeys is not high in Shenzhen and the range of Tanglang Mountain is relatively isolated, it is our citizens' duty to work for the conservation of these fantastic creatures that enrich our already fruitful biodiversity.
在深圳生活的猕猴种群数量并不多,且仅集中分布在塘朗山片区,与外界相对隔绝,所以我们更应该保护它们,为维护深圳丰富的物种多样性贡献出自己的力量。