Share

Print
A+
A-
Chinese pond heron
Writer: Isaac Cohen | Editor: Liu Minxia | From: Shenzhen Daily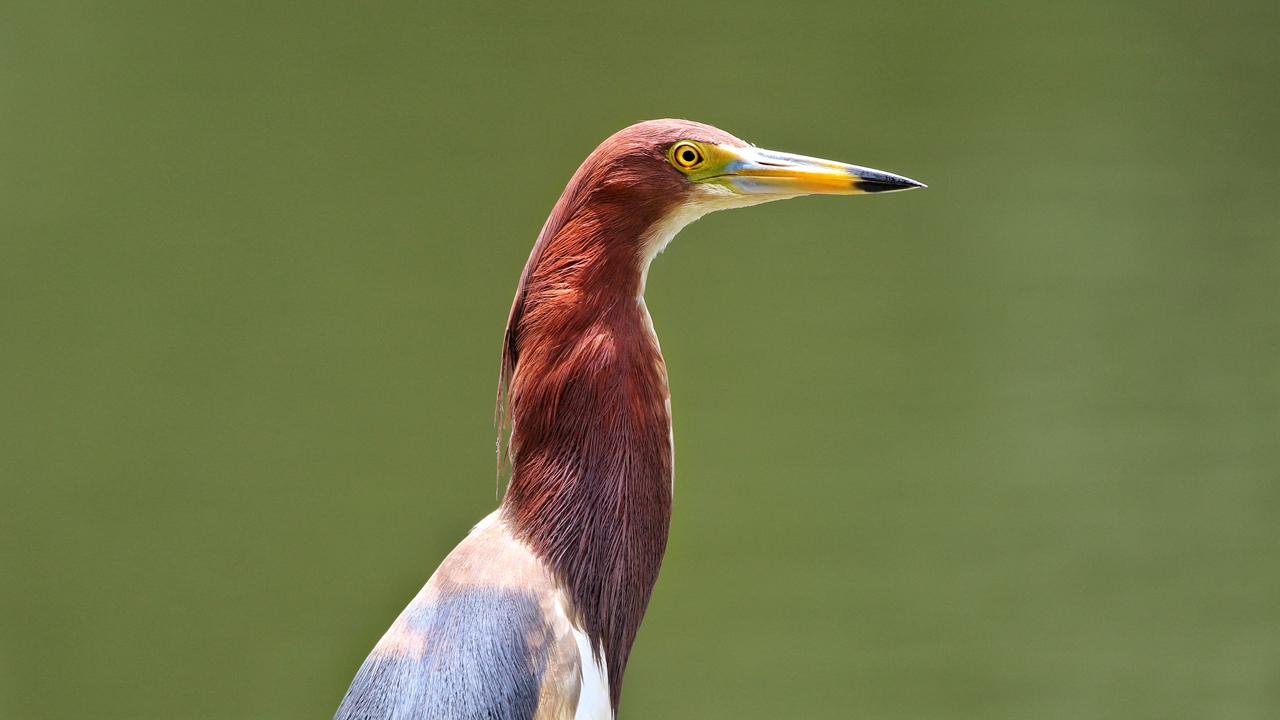 A Chinese pond heron is seen in Honghu Park in Luohu District.

Probably the most common group of birds you can spot in almost every water body in Shenzhen are the herons, or what we commonly know as egrets and bitterns. This group of birds are characterized by having long legs as well as long necks with sharp beaks.
鹭科鸟类是深圳最常见的水禽之一,包括我们熟悉的白鹭、苇鳽等,它们腿长脖子长,喙部尖锐。
There are several species of this group that can be easily spotted in the city all year round, like the little egret (Egretta garzetta) or the great egret (Ardea alba), the beautiful grey heron (Ardea cinerea), an occasional Black-crowned night heron (Nycticorax nycticorax) or even a not too common Pacific reef heron (Egretta sacra). But the big winner populating Shenzhen is the beautiful Chinese pond heron (Ardeola bacchus).

以下几种鹭科鸟类在深圳全年可见:大白鹭、小白鹭、美丽的苍鹭、不太常见的夜鹭及罕见的岩鹭。不过,在数量上来看,池鹭当之无愧地拔得头筹。
Pond herons like to wade quietly along shallow waters in ponds, rivers, marshes and even on sea shores looking for easy prey to catch. Their diet includes frogs, fish, crabs, insects or any aquatic animal they can get, but in our city it is very interesting to see them having certain preferences for a specific species of fish called pond loaches that inhabit most of the city ponds and rivers within Shenzhen.
池鹭在池塘、河流、沼泽、海岸等区域涉水觅食,取食鱼、蛙、蟹等水生动物及昆虫。深圳池塘和河流里还有数量可观的泥鳅,它们也成为了池鹭的心头好。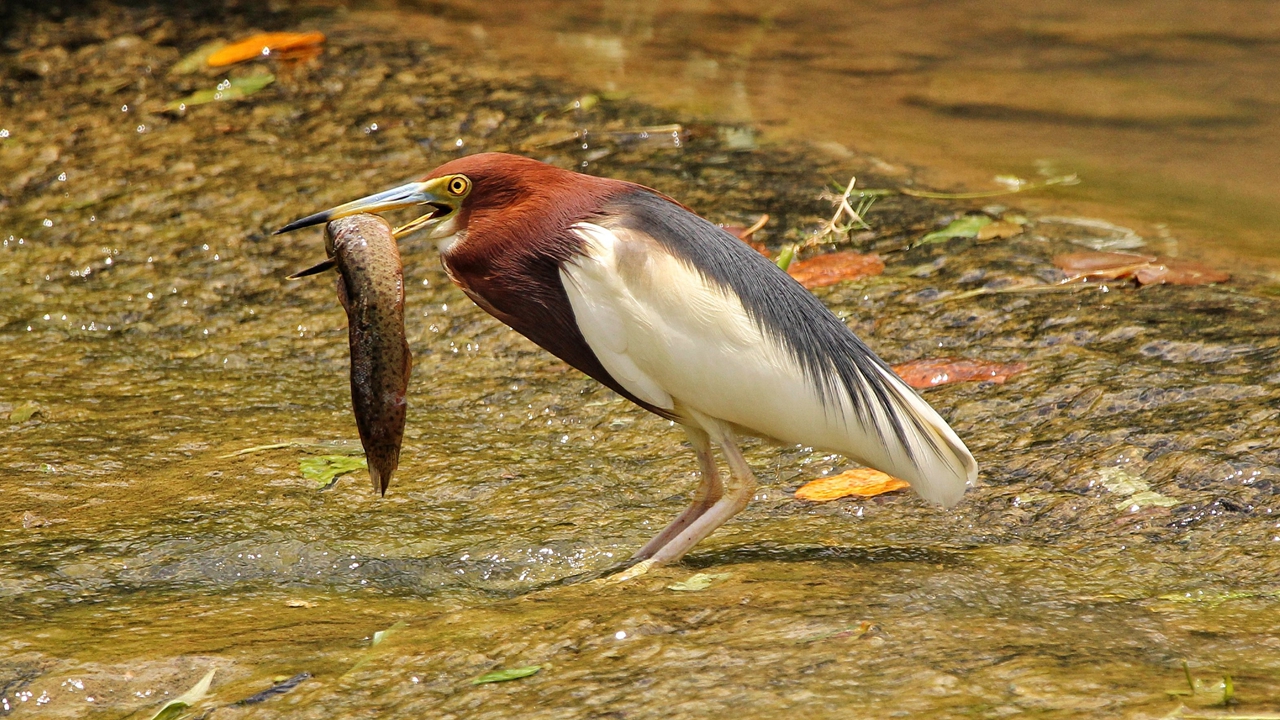 A Chinese pond heron is seen with its prey on the bank of Dasha River, Nanshan District.

These birds are quite big compared to other birds in the city and can reach an average of 45 centimeters long and a wingspan of up to a hundred centimeters. Their long beak is yellow with a black tip and their fascinating plumage changes from greyish-brown with some white linings into a captivating red, blue and white during the breeding season. During this period, females will lay clutches of around four or five eggs at a time that both parents help incubate and also help feed the newborns once they hatch.

比起其他鸟类,池鹭的体型相对较大,平均体长45厘米,翼展可达一米。池鹭的喙部为黄色,尖端沾黑色。每当繁殖季到来,它们便会褪下麻灰色的条纹外衣,换上红、白、深蓝相间的美丽婚羽。一对池鹭每窝可产4到5只卵,由雌雄共同孵化、喂养后代。
Watching the pond herons activity across the city is quite interesting and since they are almost everywhere in Shenzhen, you get to enjoy them very often. One of the most amusing observations I have made about them is the fact that they are not too skilled at getting their prey and too often fail to retain their intended catch or even get their precious prize stolen by a fellow heron competitor, so that might be a good reason why you see them basically working on their hunting the entire day.
深圳的池鹭数量很多,观察起来很容易。它们许多有趣的行为会让人忍俊不禁。对我而言,最有意思的是它们其实不擅长捕猎,经常一击落空,或者让美食旁落他鹭之口。或许正因如此,池鹭才会终日不停地觅食吧。
It is true that pond herons are not considered an endangered species and that their numbers are huge, but their contribution to keeping our environment controlled and plague free is enormous, so it becomes relevant to mention how important it is to preserve their habitats and to prevent any harm to them. Our city's authorities are doing their part in providing enough natural spaces for them to survive, so let's do our part as citizens as well in order to preserve and to keep our beloved species safe.

虽然池鹭是一种数量庞大的无危物种,但是由于它们对调节种群、预防传染病贡献巨大,所以我们也要保护它们和它们的栖息地。得益于政府的努力,深圳的池鹭现在已经拥有了充足的生存空间。所以我们每个人也要行动起来,为保护这些可爱的鸟类贡献出自己的力量。