Share

Print
A+
A-
The pied kingfisher
Writer: Iassc Cohen | Editor: Ye Shangqing | From: Shenzhen Daily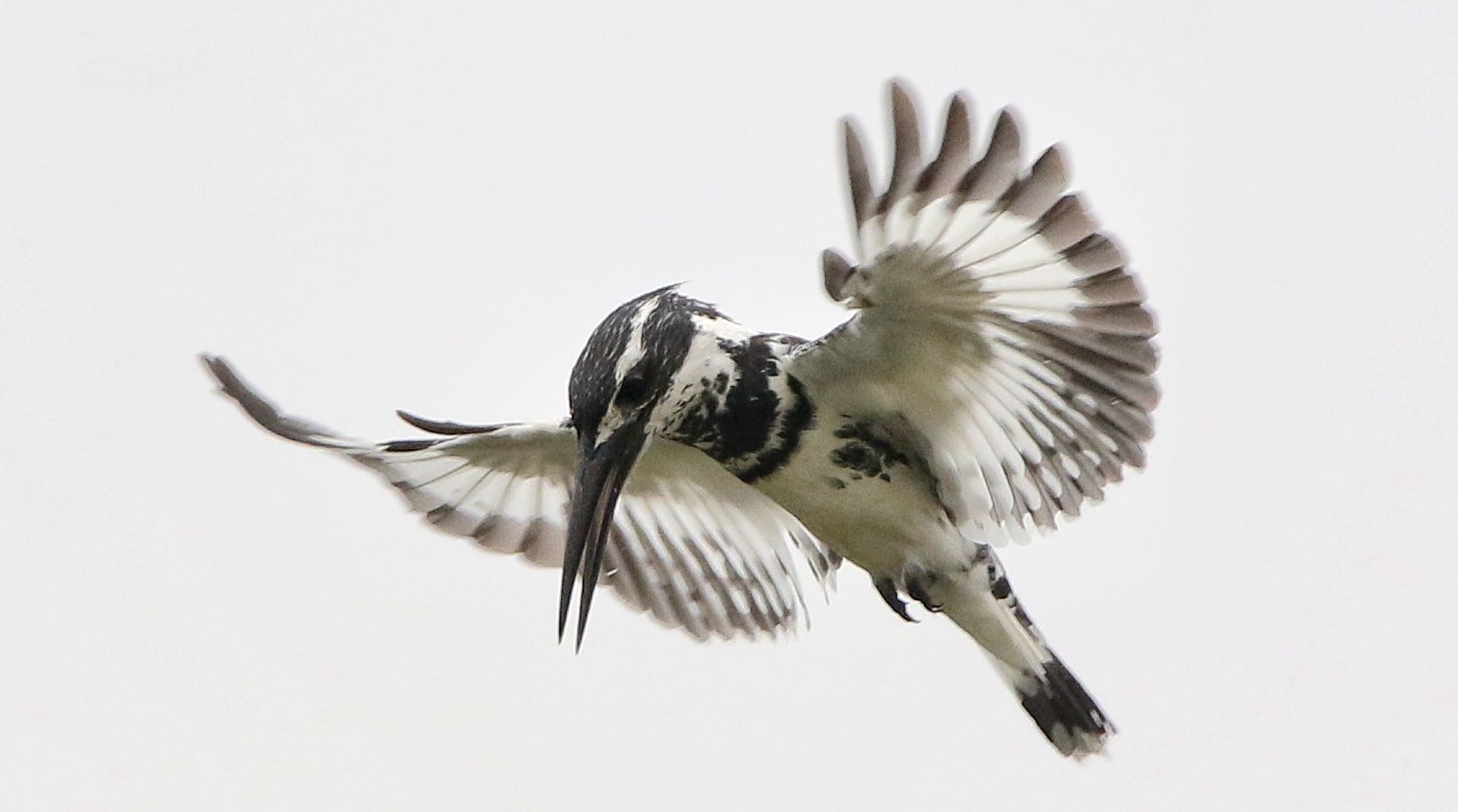 A pied kingfisher is flying over the Mangrove Reserve in Futian District.


Pied Kingfisher
Kingfishers are definitely among Shenzhen's celebrity birds, and whenever a wildlife observer finds one, they will shift their attention to it no matter what. These birds never fail to attract my attention, especially one species called the pied kingfisher (Ceryle rudis), a medium-sized kingfisher whose 30-cm body is covered by a fabulous black and white plumage.
在深圳,翠鸟是当之无愧的明星鸟,只要一现身,立刻就能引来"鸟友"们的关注。在这些"明星"中,斑鱼狗是非常吸睛的一位成员:它们羽色黑白,身长约30厘米,体型中等。
Like other kingfishers, this bird has a very long sharp black beak that's perfectly designed for diving into their prey at high speeds. To find a fish, a crustacean or any sort of water insect, it will hover over a water body patiently for a long time.
和其他翠鸟一样,斑鱼狗觅食时会以迅雷不及掩耳之势扎进水中,用狭长锐利的黑色喙部牢牢地攫取猎物。它们以鱼、软体动物及水生昆虫为食,常在水面盘桓悬停,耐心等待良机。
Pied kingfishers also use their long beaks to dig holes in the ground to build their nests, mainly on river banks or muddy flats around lakes. They will lay around five eggs; both the male and female will help in the whole process of incubating and feeding the youngsters, and remain together monogamously.
斑鱼狗常营巢于河岸或湖畔泥滩,用长长的喙部掘地筑巢。每窝产卵五枚左右,雌雄共同参与孵化育雏,并终身恪守一夫一妻制。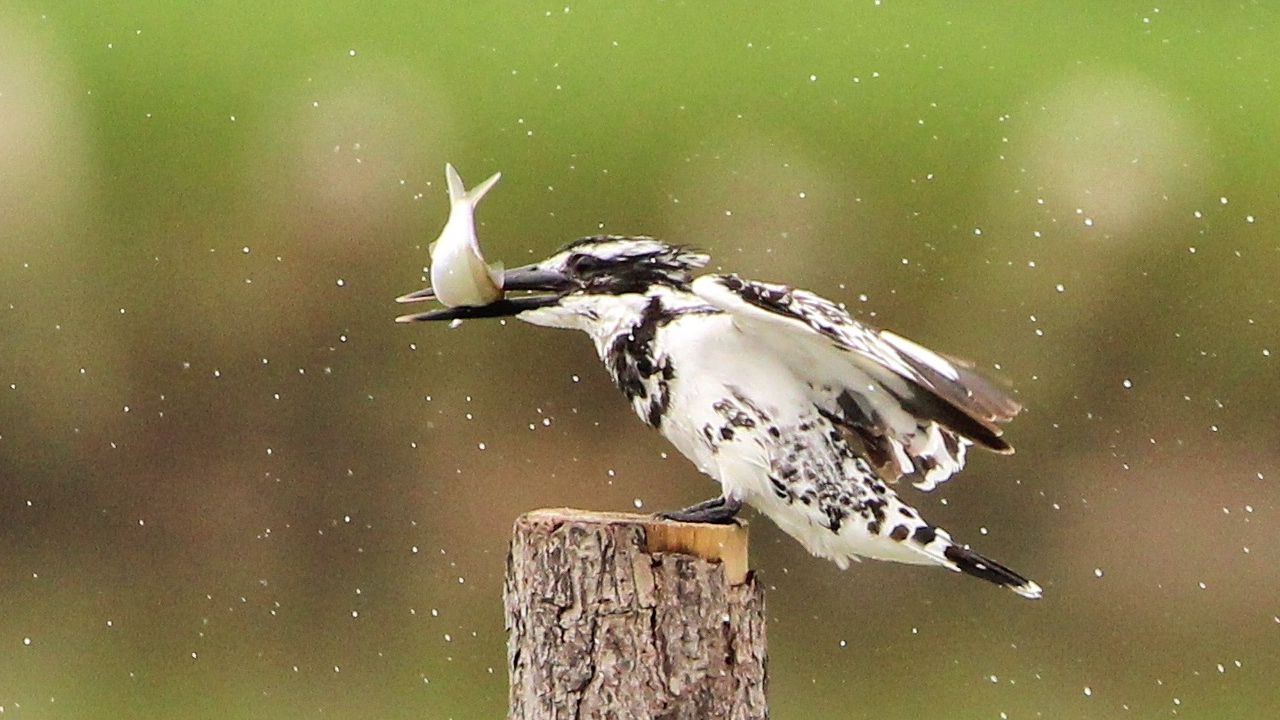 A pied kingfisher is seen in OCT Wetland in Nanshan District.

Incubation takes a little less than three weeks and the feeding of the newborn will take up to two months before the youngsters are ready to leave the nest.
斑鱼狗的雏鸟需孵化近三周才能破壳,由亲鸟喂养两个月后方能出窝独立生活。
Building their nests underground, they can end up as a delicious meal of snakes, although birds of prey occasionally become their predators. However, their biggest threat will be any change in the physiochemical conditions of the water bodies. That affects the entire dynamics of the ecosystems where they live, reducing their food sources and affecting their metabolism.
虽然斑鱼狗极少成为猛禽的目标,但是掘地筑巢的习性有时会让它们成为蛇类的美餐。然而,由水体物理化学性质改变引起的环境生态失衡、食物减少与代谢异常,才是威胁斑鱼狗生存的最大敌人。
Therefore, their presence is indicative of a healthy ecosystem. We need to keep up the effort to preserve the environment so that these birds continue to live healthily and happily among us.
由此可见,斑鱼狗是一种重要的环境指示物种。我们更应保护好它们栖息的环境,为这些美丽的翠鸟提供繁衍生息的乐园。