Share

Print
A+
A-
The pied avocet
Writer: Isaac Cohen | Editor: Ye Shangqing | From: Shenzhen Daily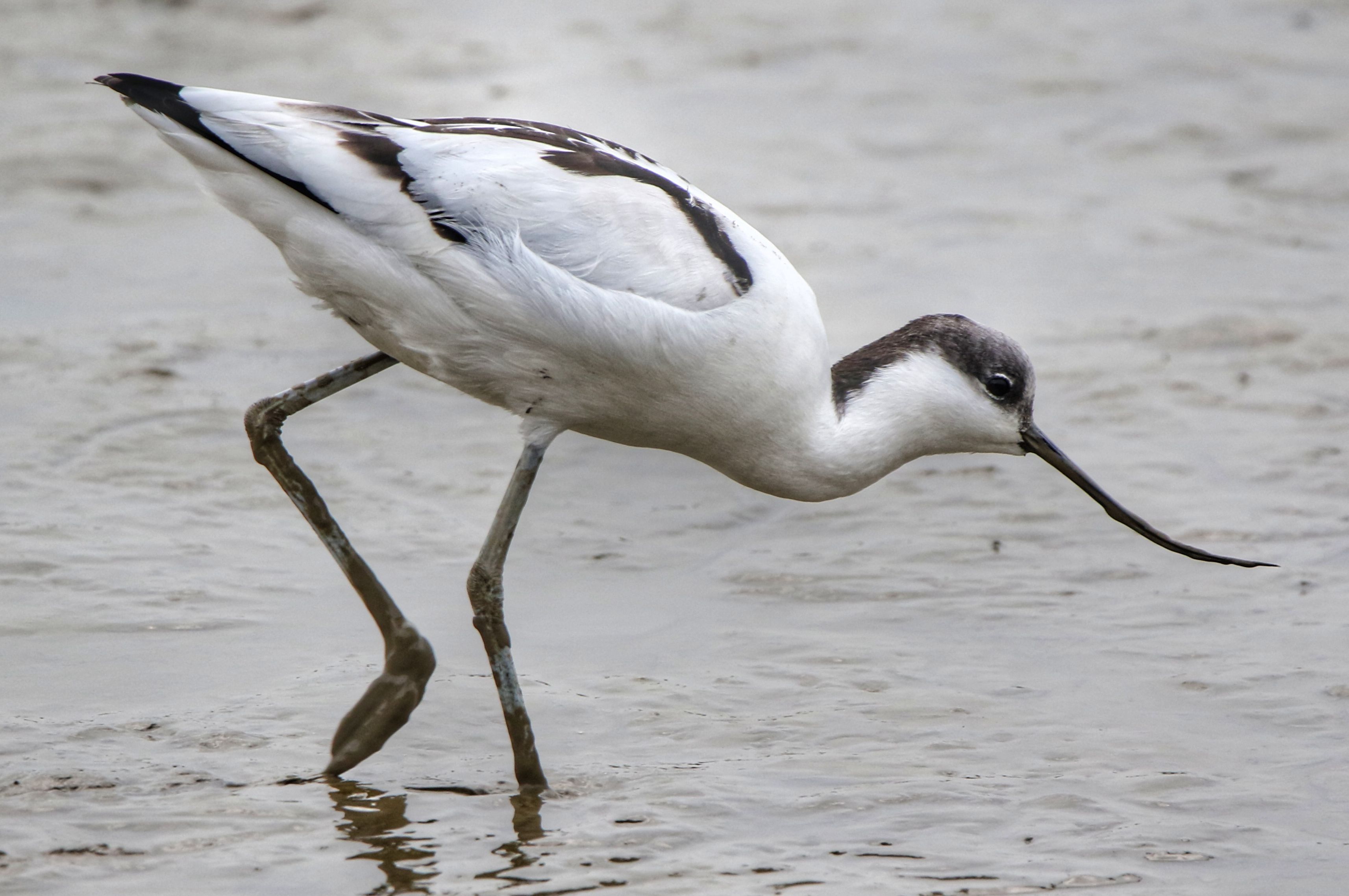 A pied avocet is searching for prey in the Shenzhen Bay area in Nanshan District.


Pied avocet
Shenzhen hosts dozens of migratory bird species during the winter months, and if you have been to the Shenzhen Bay Park area to observe them, you might have come across the fabulous pied avocets.
每年冬天,深圳都会迎来大量的南迁候鸟。如果你也去过深圳湾公园观鸟,很有可能就见过美丽的反嘴鹬。
The pied avocet (Recurvirostra avocetta), measuring 45 cm long, has long thin legs. The birds move their curved pointy beak (about 8cm) from side to side in shallow waters, using it as a shovel in search of small invertebrate animals like insects and crustaceans hiding in the mud.
反嘴鹬身长45厘米,脚细长,喙部尖细上翘,约8厘米长,觅食时常把嘴部伸入浅水中左右来回扫动,寻找藏匿在泥巴里的昆虫、贝类等无脊椎动物。
The word "pied" in animals is generally associated with having black and white colorations, and the pied avocet is aptly named. Its entire body is covered by white feathers except that it has a black cap over its head, black feathers on the tip of the wings and also a black tail.
反嘴鹬的英文俗名为"pied avocet",其中"pied"一词多用于描述鸟类黑白相间的羽色,十分形象地反映了它们的特征——体色大部分为白色,头顶、翅尖及尾部为黑色。
Pied avocets start their breeding season around April and it continues until August. During that time, they build their nests in large colonies on open areas covered with short vegetation. They will normally lay up to four eggs per clutch that both parents will incubate for about three to four weeks. Chicks are precocious and ready to go on their own really quick.
反嘴鹬的繁殖期为每年4~8月,常群体繁殖,营巢于植被稀疏的开阔平地。它们每窝最多产4只卵,由亲鸟共同孵化3至4周后,雏鸟破壳。反嘴鹬的雏鸟属早成鸟,发育充分,很快就能独立生活。
Migration is important for the survival of the species and it's our job to help in the preservation of their habitats. That way, they can enjoy the warm shores of our city every winter for many years to come.
对于像反嘴鹬一样的候鸟来说,迁徙对种群的生存与延续十分重要。因此我们要保护好它们的栖息地,让这些远方的客人继续在深圳的海岸享受温暖的冬天。