Share

Print
A+
A-
The scarlet minivet
Writer: Isaac Cohen | Editor: Ye Shangqing | From: Shenzhen Daily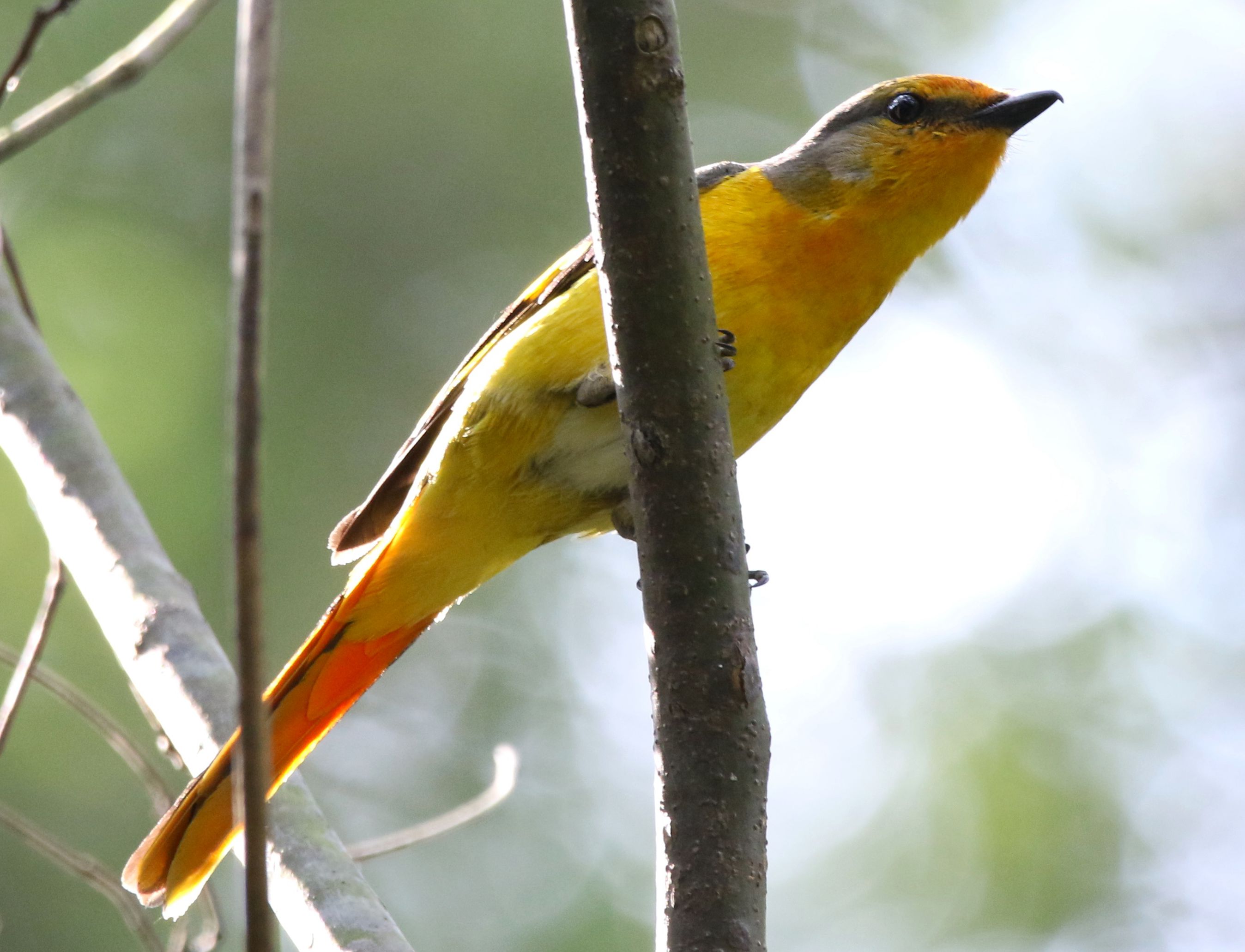 A female scarlet minivet.

Scarlet minivet
Probably the most colorful resident bird in Shenzhen, the scarlet minivet (pericrocotus speciosus) is definitely a work of art with the power to produce awe in every single spectator who has the privilege of observing them.
在深圳的留鸟中,有一种鸟颜色最为秾丽,令观者不禁赞叹造物的鬼斧神工——它们就是赤红山椒鸟。
Up to 22cm long, the scarlet minivets are characterized by having a strong sexual dimorphism: The males have a jet black cap covering their entire head, while the female's is grayish but does not cover the face. The wings in males are black with scarlet patches while in females they are gray with black tips and yellow patches. The body is of a striking reddish-orange coloration in males and yellow in females and the latter also has a characteristic gray patch crossing their eyes. These fascinating animals often fly in groups and move in the top of the trees foraging for insects in the intricate branches where they aren't easy to spot in spite of their delightful distinctive song that exposes their location.
赤红山椒鸟身长约22厘米,雌雄外表差异明显:雄鸟头部全黑,雌鸟头部黄色沾灰色,具一灰色贯眼纹;雄鸟双翼整体为黑色,缀有宽阔的朱红色带斑,雌鸟双翼则整体为灰色,飞羽末端沾少许黑色,缀黄色带斑;雄鸟躯干为浓艳的橘红色,雌鸟则为黄色。这种留鸟喜于树冠层成对集群活动,取食树枝上的昆虫,时常发出极具辨识度的尖细鸣叫,但难得一见。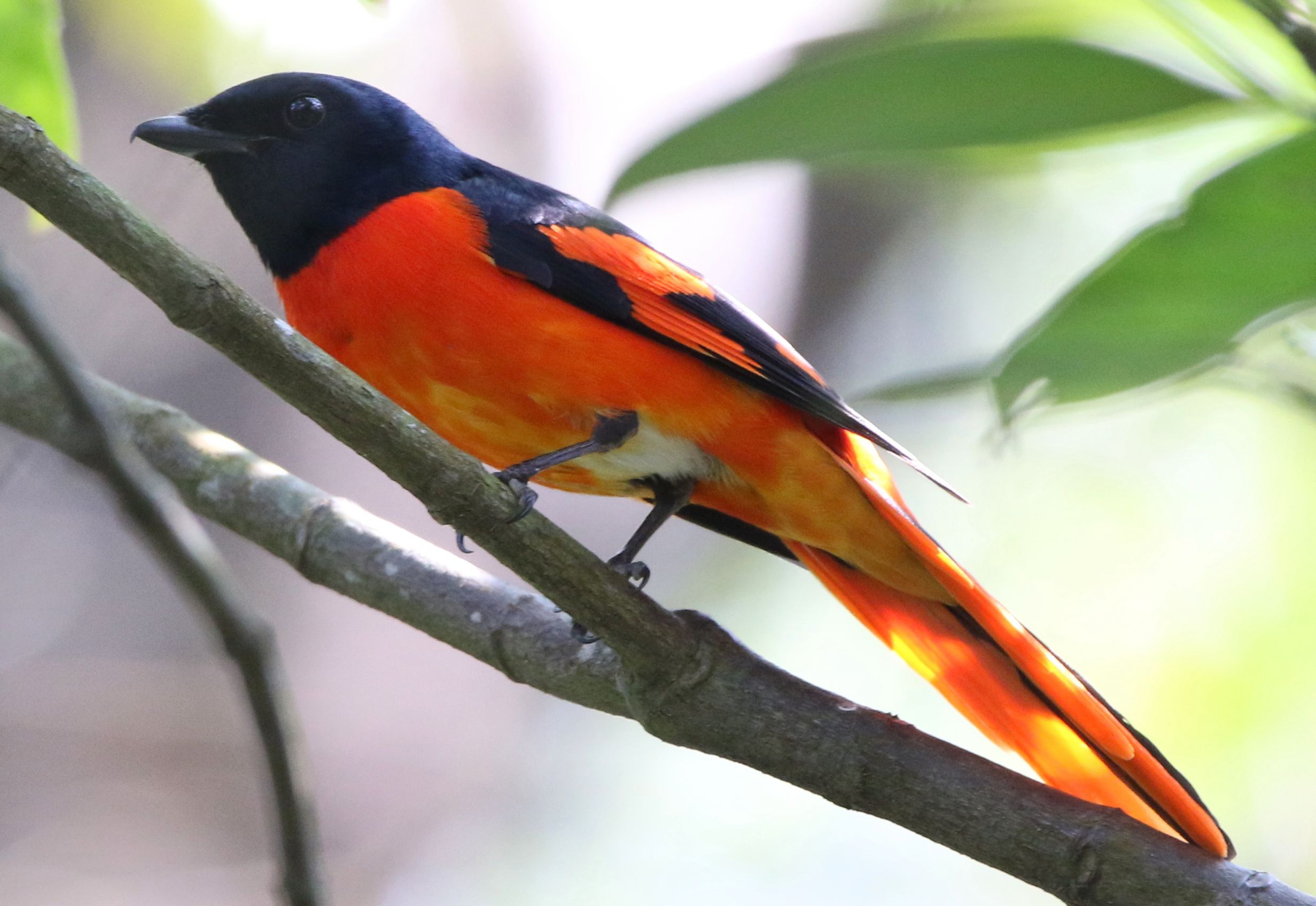 A male scarlet minivet perches on a tree at Wutong Mountain in Shenzhen.

Scarlet minivets stay with only one partner and have their breeding season between the spring and summer months when they can lay up to four eggs that are incubated by the female alone while the male takes charge of bringing the precious food to the newborns for the following three weeks.
赤红山椒鸟恪守一夫一妻制,于春、夏两季繁殖,每窝产卵可达4只。孵卵期间雌鸟独自抱窝,雄鸟则外出觅食,孵化三周后雏鸟方可破壳。
Despite the fact that this species is not endangered, minivet numbers are decreasing year after year and it is our responsibility to prevent them from disappearing.
赤红山椒鸟虽属无危物种,但种群数量仍在逐年下降。因此我们要保护好这些美丽的鸟类,让它们继续在我们的星球上繁衍生息。