Share

Print
A+
A-
The dark-spotted frog
Writer: Isaac Cohen | Editor: Ye Shangqing | From: Shenzhen Daily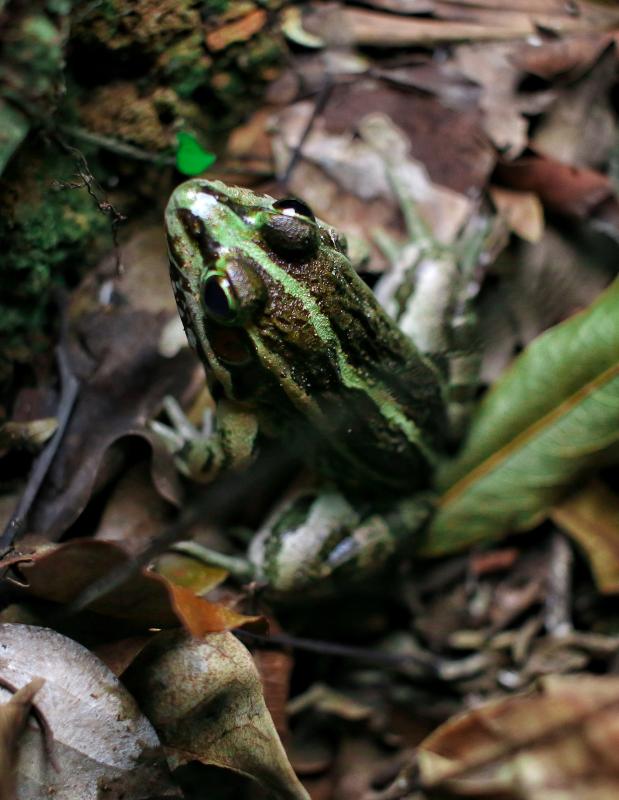 A dark-spotted frog is seen at Bijia Mountain in Futian District.

The dark spotted frog
With the beginning of spring, the city starts to witness the massive awakening of insects and a blooming of newborns — not just insects, but also multiple species including birds, reptiles and amphibians, including the fascinating dark-spotted frog (Pelophylax nigromaculatus).
惊蛰已至,万物复苏。春雷一响,居住在这座城市里的鸟虫蛇蛙都纷纷恢复了生机,黑斑侧褶蛙也位列其中。
This frog is characterized by dark spots on its back; but sometimes the spots can be absent. The back coloration of the frog varies from grey to green and passes through different tones, including a grayish-olive and an olive-green as well. The dark-spotted frog has three eye-catching bands on its back, one in the middle and two others lateral that oftentimes can be of a different color. Their legs are covered in a dark-striped pattern and their toes are webbed to help them swim.
These fabulous frogs can be found at wetlands and basically near every single type of water body in our city, like lakes, ponds, rivers or marshes. They live at different altitudes in the mountains, well adapted to human intervened landscapes.
背部的黑斑是本物种最显著的特征之一(也有部分个体不具黑斑)。它们体背面颜色多种多样,包括灰色、绿色、橄榄灰及橄榄绿等,背部中央及两侧的褶纹明显易见,腿部具黑色横纹,指间有蹼,善游泳,栖息于湿地、河湖、池塘、沼泽等常见水体中,也见于各种海拔高度的山地,对人类居住的环境适应力很强。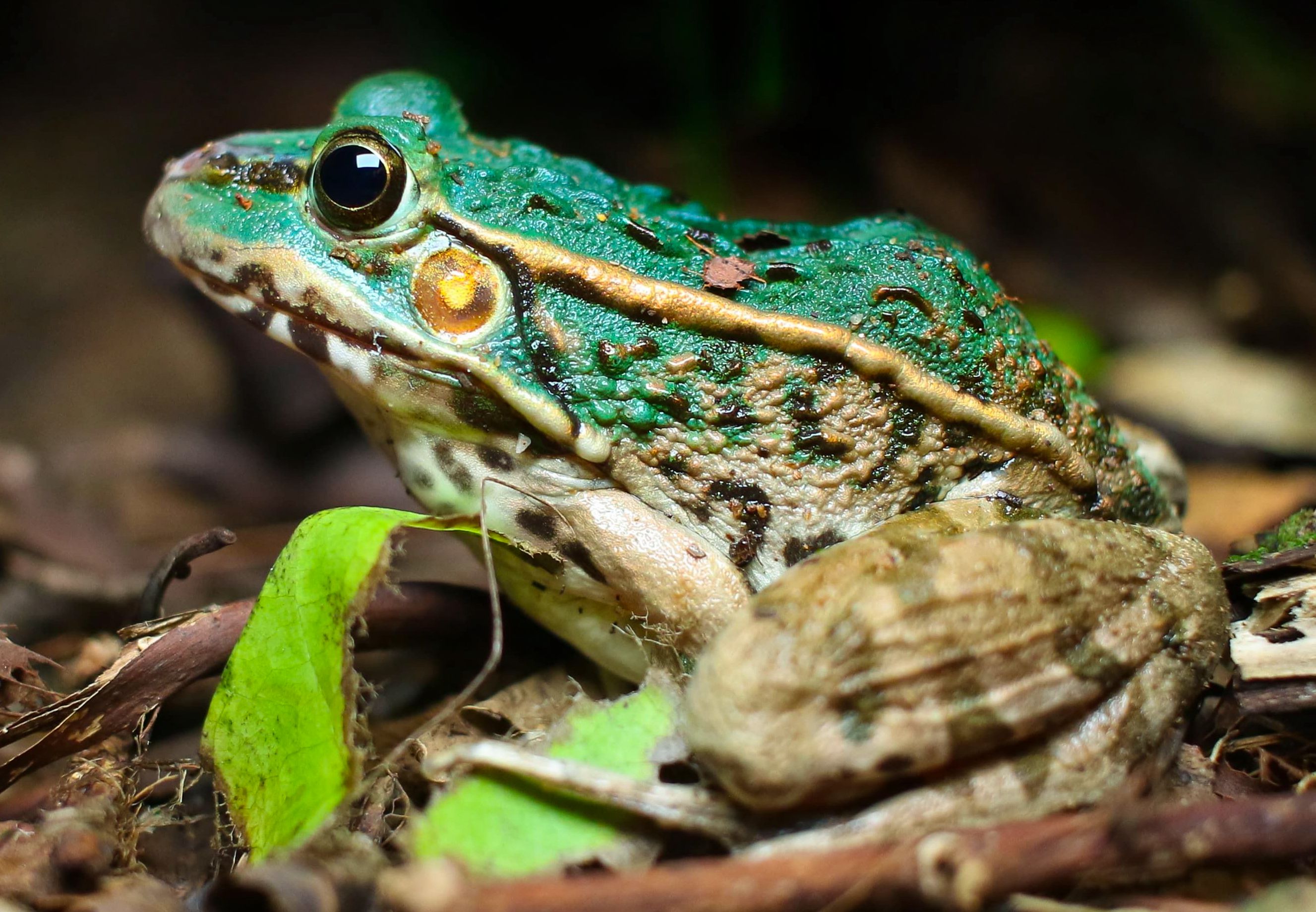 Frogs in general play an important role in the dynamics of the ecosystem and this particular one is not an exception. They feed on spiders, insects or any type of invertebrate animals. They may even eat vertebrates, although rarely. The dark-spotted frog in turn is food for snakes and birds. Acting as a link between different animal groups, they are important for the balance of the ecosystem.
和其他蛙类一样,黑斑侧褶蛙在维护生态平衡中扮演着重要的角色。它们以蜘蛛、昆虫等无脊椎动物为食,极个别情况下也捕食脊椎动物。同时,黑斑侧褶蛙也是蛇类与鸟类的食物,是食物链中重要的一环,有力维系了生态系统的平衡。
The dark-spotted frog is listed as a near-threatened species. We need to pay more attention to the protection of their habitats so we don't have to suffer the consequences of their extinction.
黑斑侧褶蛙属近危物种。因此我们更要保护好这种蛙类的栖息地,让它们免遭灭绝之灾。