Share

Print
A+
A-
The brown rat
Writer: Isaac Cohen | Editor: Liu Minxia | From: Shenzhen Daily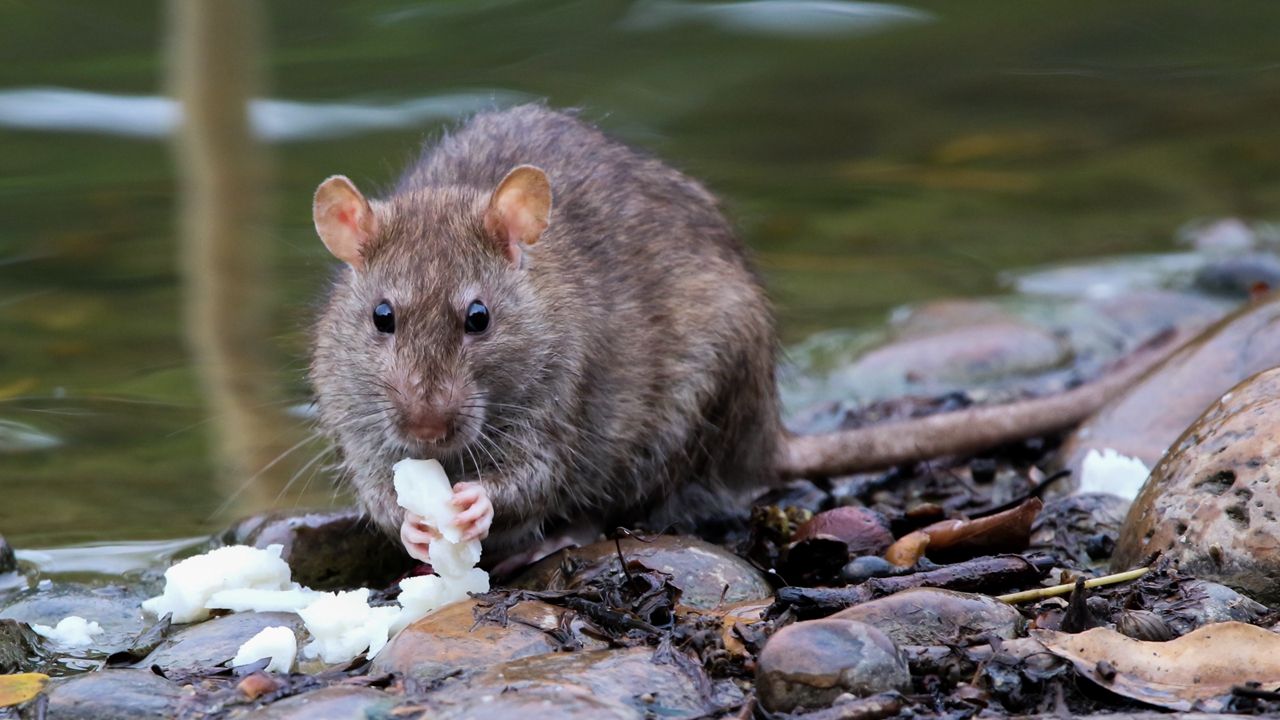 A brown rat is seen in Honghu Park in Luohu District on April 17, 2021.


The brown rat
The Britishthought the brown rat (Rattus norvegicus)came in merchant ships from Norway, and therefore call it the Norway rat. But the truth is: this not very appreciated rodent is a native of China and has spread to every single corner of our planet except Antarctica.
过去,挪威人的商船来到英国做生意,也带去了褐家鼠,因此英国人也把它们称作"挪威鼠"。这种臭名昭著老鼠的足迹遍及世界上除了南极洲的每一个角落,但在中国,它们却是土生土长的本土物种。
Originally a forest animal, brown rats easily adapted their ways to live near rapidly expanding human settlements where food and shelter arealmost unlimited.
随着城市的发展,原本生活在森林中的褐家鼠逐食物、栖息地而居,很快就适应了人类居住的环境。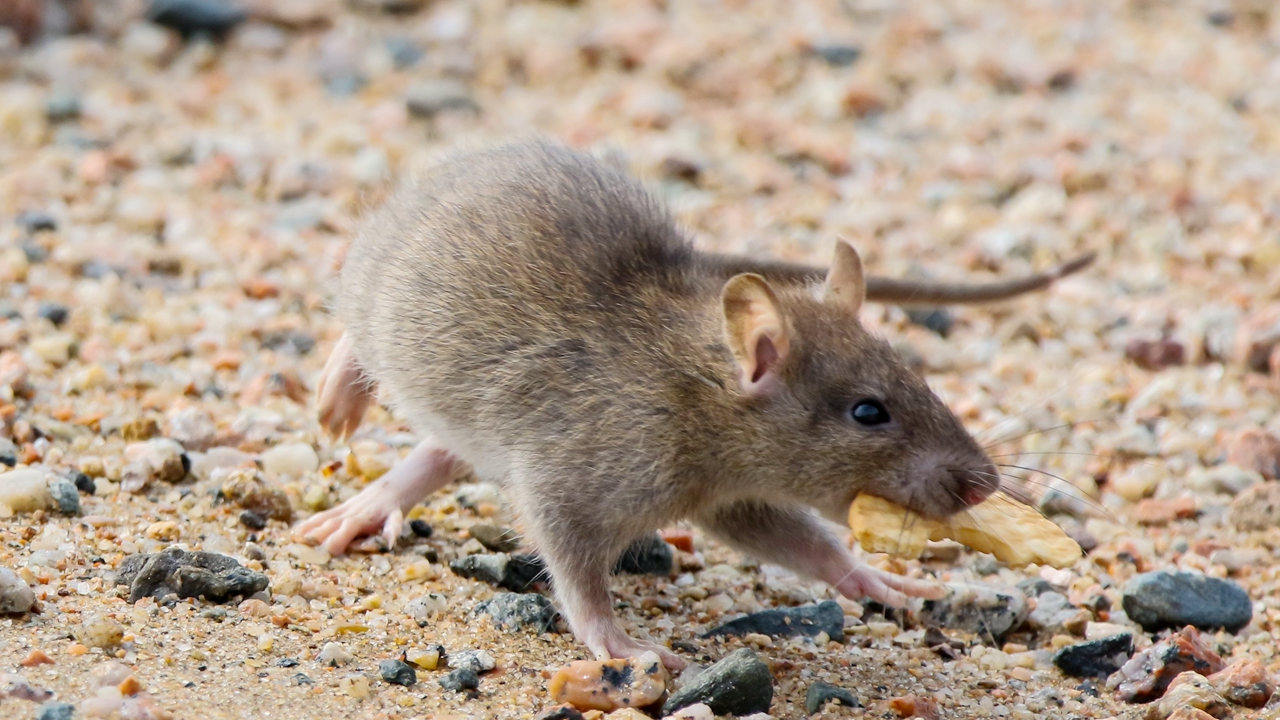 A brown rat is seen in Shenzhen Bay on Jan. 15, 2022.

The brown rat has a large and heavy body that can reach up to 40cm in length and almost 500grams in weight. A brownish bushy fur covers the body, except over the ears and tail, which is usually shorter than the body. The brownish color gets lighter on the underside.
褐家鼠身长可达40厘米,体重超过500克,是当之无愧的"硕鼠"。它们全身被粗糙的棕色绒毛,双耳与尾部毛发较为稀疏,胸腹部毛发颜色则更浅。
Their reproduction rates are impressive compared with other mammals, which is the mainreason for their outstanding success in populating the world. Females can copulate with several males for as many as 500 times during a six–hourperiod, then produce litters of up to seven or eight baby rats. They are ready to give births again after a very short period, being able to reproduce six or seven times a year. Each female is capable of giving birth to at least 50 or 60 new rats every year, not to mention that newborns will be ready to reproduce on their own in just about three or four months.
褐家鼠有着哺乳动物中数一数二的繁殖能力,这也是它们在全世界广泛分布的重要原因。据统计,一只雌鼠能够在6小时中与不同的雄鼠交配多达500次,每胎产仔多达7、8只,且生产完后很快就能再次怀孕,因此一年可以繁殖6、7次之多,一共可以产下将近60只鼠崽。幼仔只需3、4个月便迎来性成熟,加入到浩浩荡荡的繁殖大军中。
A brown rat is seen in Shenzhen Bay on Sept. 4, 2021.

Brown rats are very social, to the point of even sharing nests andtaking care of babies that are nottheir own.They can feed on basically everything, from seeds and fruits to smaller animals like reptiles, bird´s eggs and even fish. They also are very good at scavenging and are considered to be opportunistic eaters. Theybasically eat whatever is available, which comes in very handy when they live near humans.
褐家鼠是一种高度社会化的动物,它们不仅群居,也会照顾其他成员的幼仔。它们是食性极杂的机会主义者,从植物的种子果实到小型爬行类、鸟蛋,甚至鱼类,几乎什么都吃,也喜食腐肉。正是因为褐家鼠不挑嘴,且在人类居所旁觅食比在野外更容易,它们才能如此迅速地适应人类居住的环境。
Rats tend to be considered disgusting and unwanted animals; however, from anecological point of view, they play an important role in the ecosystem.They are a key prey species for manypredators such assnakes and birds, and they help spread seeds and loosensoil when digging holes, which helps with proper soil health.
俗话说:过街老鼠,人人喊打。然而,从生态学的角度,褐家鼠其实也是维持生态平衡的重要一员,因为它们不仅是蛇类、猛禽等捕食者的主要食物来源,也在掘地筑巢的时候疏松了土质,传播了种子,为土壤的健康做出了贡献。
Learning about this amazing mammal will help us understand how important is it to preserve a proper dynamic ecosystem where all species are protected since they help prevent any one species from developing an uncontrolled growth rate in our beautiful city.
在生态系统中,包括褐家鼠在内所有的物种都应受到保护,因为它们的存在能够帮助维系生态平衡,并有效地避免因为生态失衡而产生的物种泛滥。