Share

Print
A+
A-
The Chinese bamboo partridge
Writer: Isaac Cohen | Editor: Ye Shangqing | From: Shenzhen Daily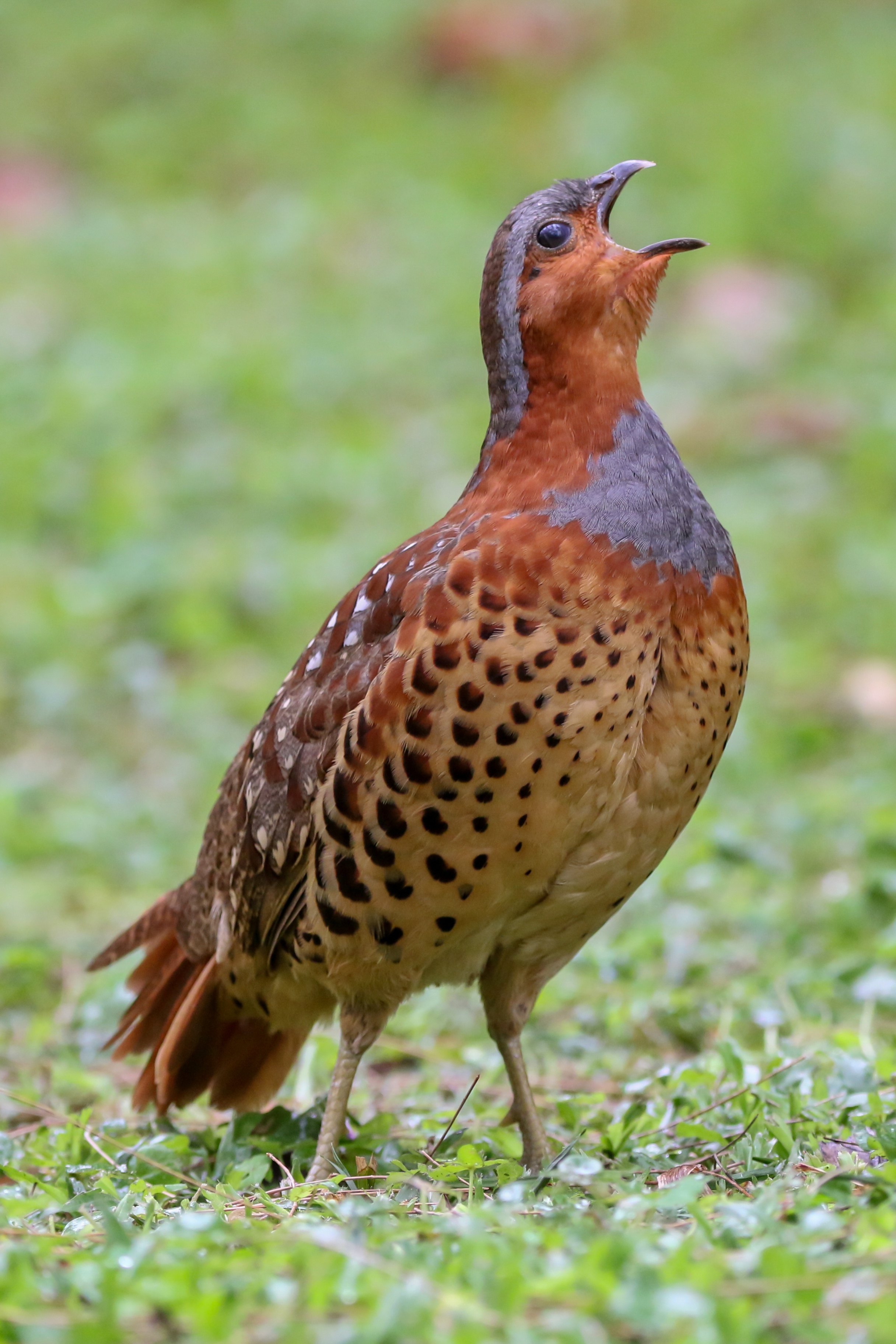 A Chinese bamboo partridge is seen at Bijia Mountain in Futian District.


Chinese Bamboo Partridge
After several years of visiting the parks and mountains of Shenzhen, people always assume that they have already seen everything that is around. However, something new will always pop up, something that will totally blow your mind. That's the beauty of Shenzhen and that's precisely what happened to me when I found the fascinating Chinese bamboo partridge (Bambusicola thoracicus) at Bijia Mountain, a park located in the heart of the city close to the residential area of Futian District.
相信每个深耕本地公园与山野多年的资深"鸟人",都曾一度认为自己已经收遍了深圳的所有物种。然而,新鸟种总是冷不丁地蹦出来,让你再一次心潮澎湃——在市中心的笔架山公园惊喜邂逅灰胸竹鸡之后,我对这座城市的魅力有了更深的了解。
The Chinese bamboo partridge is a medium-sized bird of the pheasant family that grows up to 32cm, with an absolutely astonishing coloration pattern. The bird has a brown crown, and a silver patch crosses the eye from the beak to the back of the head. Below the silver patch, the bird´s face is covered with a beautiful reddish set of feathers that go down to the chest except for a silvery patch of feathers on top of the chest. On the ventral portion of the body, the feathers are of a cream coloration with dark red spots on them. Their wings are light brown with reddish tips and white spots and the tail has a reddish coloration. In short, a total marvel to observe.
灰胸竹鸡是一种体型中等的雉科鸟类,身长可达32厘米,羽色鲜艳,美不胜收:顶冠棕色,具宽阔的银灰色眉纹,自喙基一直延伸至枕部;脸部及喉部覆羽赭红色,至胸上半部转变为银色;腹部羽毛近奶油色,两胁具有暗红色斑点;翅上覆羽褐色,密布白色虫蠹状斑;尾部红色。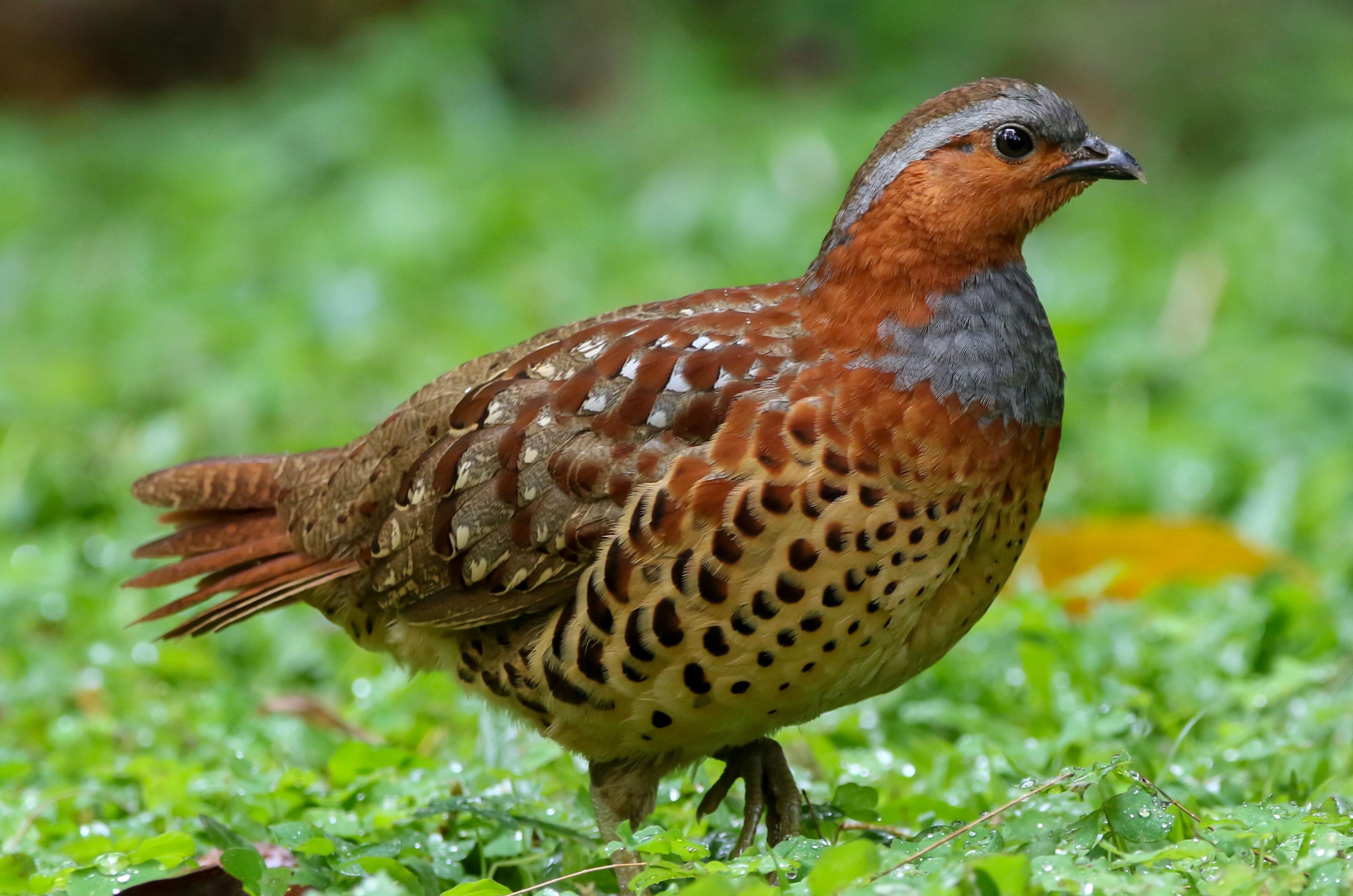 The bamboo partridge spends most of its time on the ground foraging for seeds, roots, leaves and even small invertebrate animals. They seldom use their ability to fly unless they find it necessary. They lay up to seven eggs per clutch in nests they build on the base of a tree over dead leaves or bushes and the female alone takes care of the incubation process.
灰胸竹鸡常在地面行走,捡食植物的种子、根、落叶及小型无脊椎动物,除非遇险,极少飞行。喜营巢于树根裸露部位的落叶丛及低矮灌木中,雌鸟每窝最多可产7枚卵,并独自完成孵化。
This bird is an absolute beauty to see; it also delights us with its characteristic loud sound that we can enjoy in the attached video recorded in Bijia Mountain Park.
灰胸竹鸡不仅外表美丽,其独特的"聚宝盆"叫声也给人留下了深刻的印象。让我们点开视频,一起听听笔架山灰胸竹鸡的响亮叫声吧。