Share

Print
A+
A-
The gray-backed thrush
Writer: Isaac Cohen | Editor: Ye Shangqing | From: Shenzhen Daily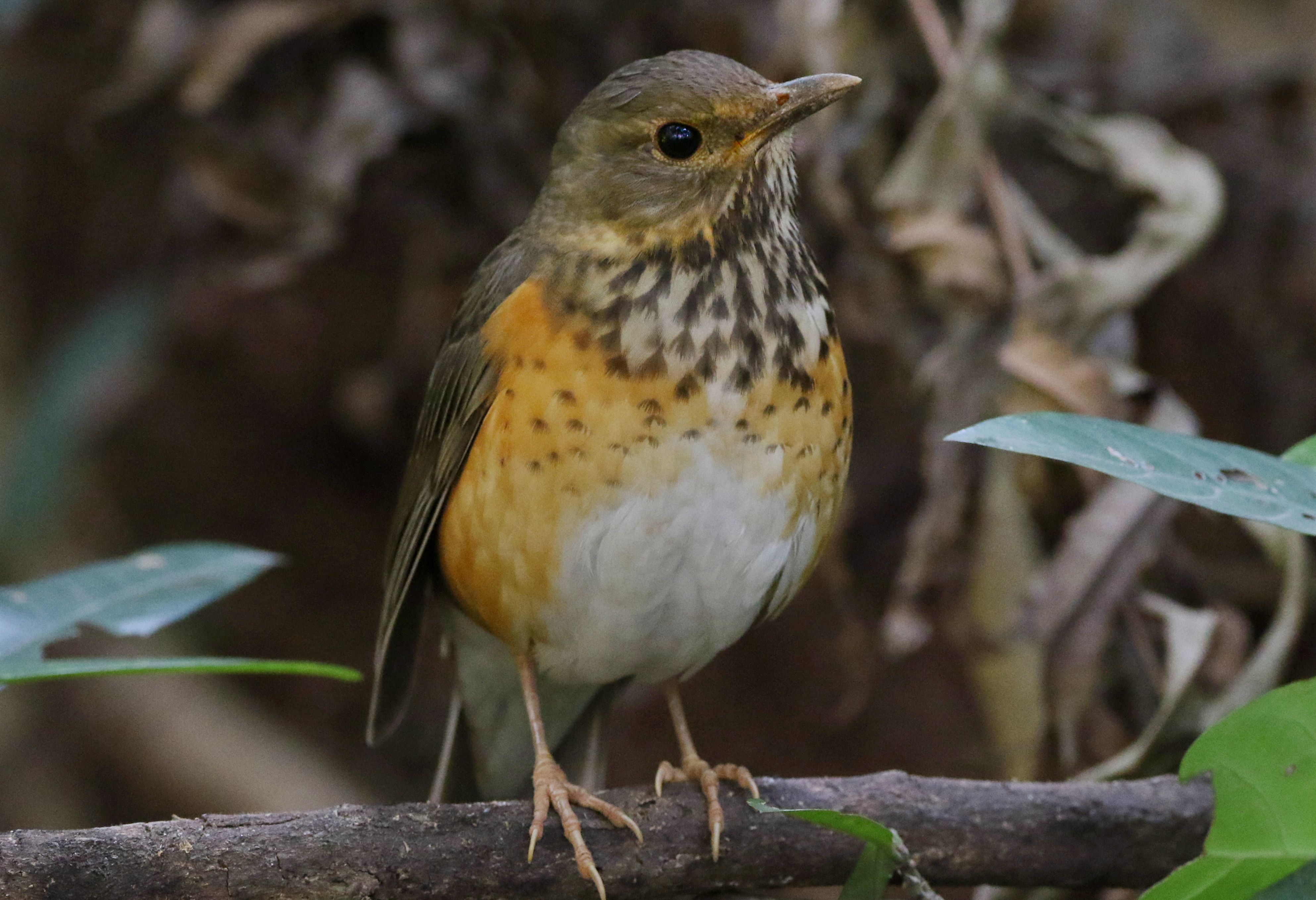 A gray-backed thrush is seen at Bijia Mountain in Futian District.

Gray-backed Thrush
One of Shenzhen's best kept secrets is the presence of the beautiful gray-backed thrush (Turdus hortulorum), a close relative of the resident Chinese blackbird that delights us with its beautiful singing.
灰背鸫是深圳的宝藏鸟种之一,它们属雀形目、鸫科,是"百舌鸟"乌鸫的亲戚。
This thrush is a migratory bird that visited our city during the past winter months and was seen around Bijia Mountain and Tanglang Mountain.
灰背鸫在深圳属候鸟,冬季在笔架山和塘朗山可见。
This fabulous bird has a light gray head and back, with beautiful orange feathers on both flanks. A patch of striking spots can be seen on the breast and upper belly of juveniles. The belly is white and the beak is yellow, as are part of the eye rings and the legs.
灰背鸫头部及背部为黑色,胁部橙色,腹部白色,喙、脚及眼圈黄色。亚成鸟胸部及上腹部具密集的斑点。
This 23 cm bird spends its day foraging on the ground of dense-wooded areas that are covered in a thick bed of dead leaves in search of small invertebrate animals like insects and snails, although it can also be seen foraging on fruits.
灰背鸫体长23厘米,多在地面活动翻找落叶,捕食无脊椎动物如昆虫和蜗牛,有时也捡食植物的果实。
The gray-backed thrush can lay up to five eggs which both parents will incubate during a period of two weeks. After another 10 to 12 days, the youngsters are ready to leave the nest.
灰背鸫每窝最多产 5枚卵,由父母轮流孵化2周后,雏鸟破壳,再经亲鸟喂食10至12天后方可离巢独立生活。