Share

Print
A+
A-
The barn swallow
Writer: Isaac Cohen | Editor: Liu Minxia | From: Shenzhen Daily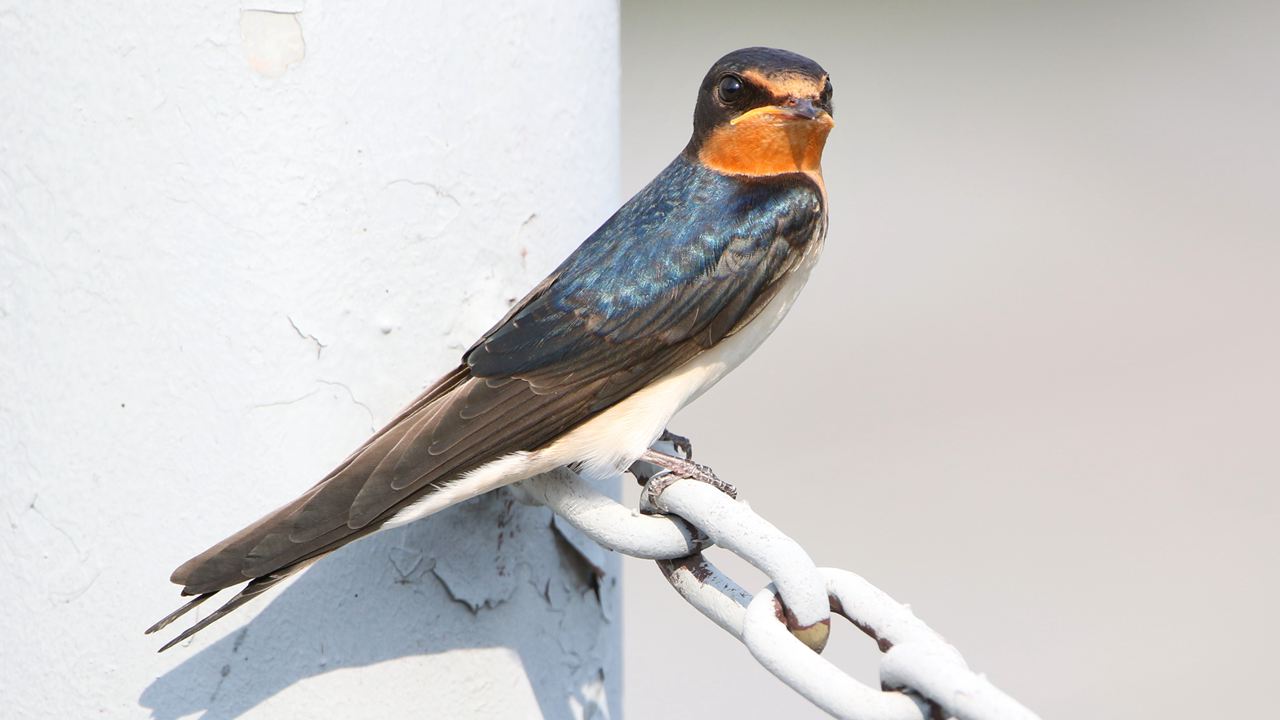 A barn swallow perches on a steel chain at Wutong Mountain Park in Luohu District on July 6, 2021.

It's springtime, the perfect season for newborns to hatch. The speedy barn swallow (Hirundo rustica) certainly knows it.
春天到了,身手敏捷的家燕从南方归来,加入繁殖季的大军之中。
Approximately 18cm in length, this small bird is ubiquitous and abundant in the entire planet, delighting us with their beauty in the Americas, Africa, Europe, Australia and of course, Asia.
家燕身长约18厘米,十分常见,广泛分布于美洲、非洲、欧洲及亚洲各地。
This fantastic bird possesses an amazing bright blue plumage on the back of its body, and starting from its forehead and filling its throat, a fabulous reddish plumage. Its wings are black and the under parts are of a delightful light yellowish color. During the course of their life, barn swallows may show different coloration patterns.
家燕背部覆羽呈蓝黑色,具金属色泽,前额至喉部呈赭红色,双翼亦为蓝黑色,胸腹以下为淡黄色。体色会随个体年龄的增长而改变。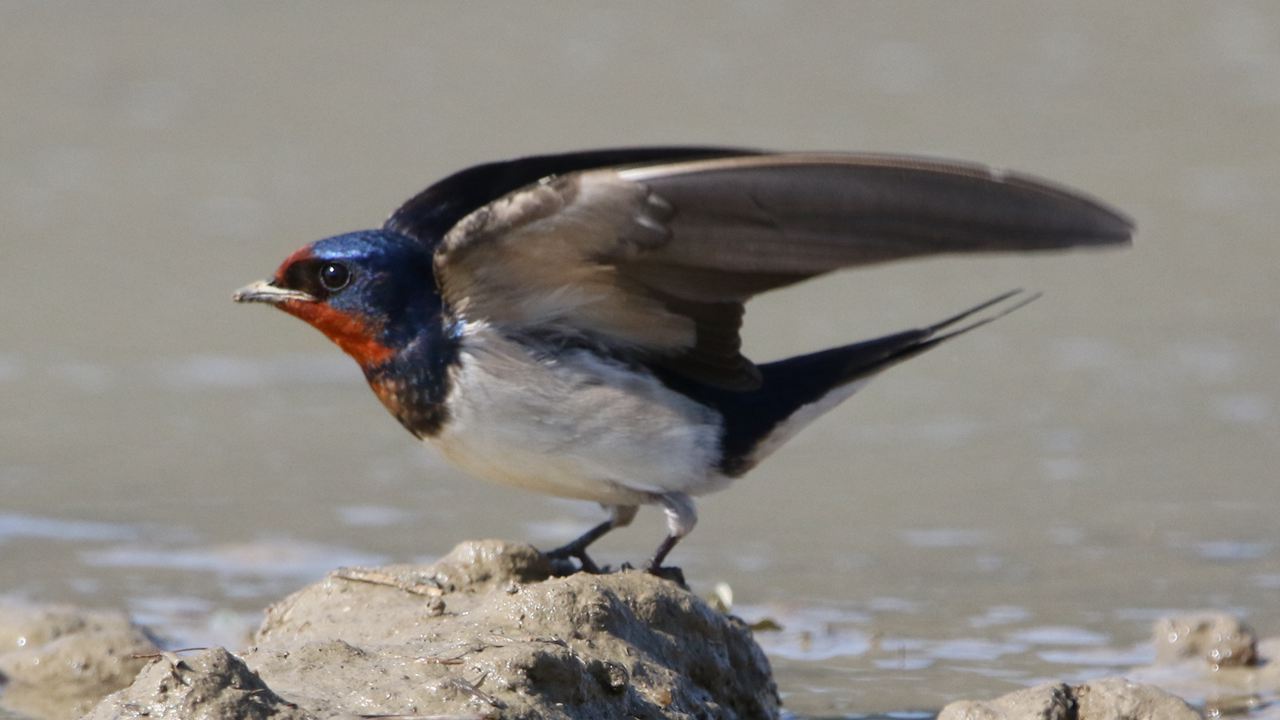 A barn swallow stands ready to fly at the seaside in Dapeng on March 12, 2022.

One of the most beautiful physical characteristics of the barn swallows aside from its colors, is their amazing forked tail, a telltale characteristic that differentiates males from females. Females often have shorter tails.
剪刀般的尾部是家燕最显著的特征之一。我们可以通过它们尾部最外侧针羽的长度判断家燕个体的性别——雄性的尾巴通常比雌性要长。
Barn swallows spend a lot of time flying, at incredible speeds. They perform really fast turns, making it difficult to follow and almost impossible to photograph them. However, when they find a spot to rest, eat or drink water, they tend to visit it repeatedly for a relatively long period.
家燕喜飞行,速度极快,没有固定轨迹,时常急速变换方向,因此很难拍到"飞版"照。不过,它们飞累了或者渴了,也会倾向于在一个固定的地点长时间停歇。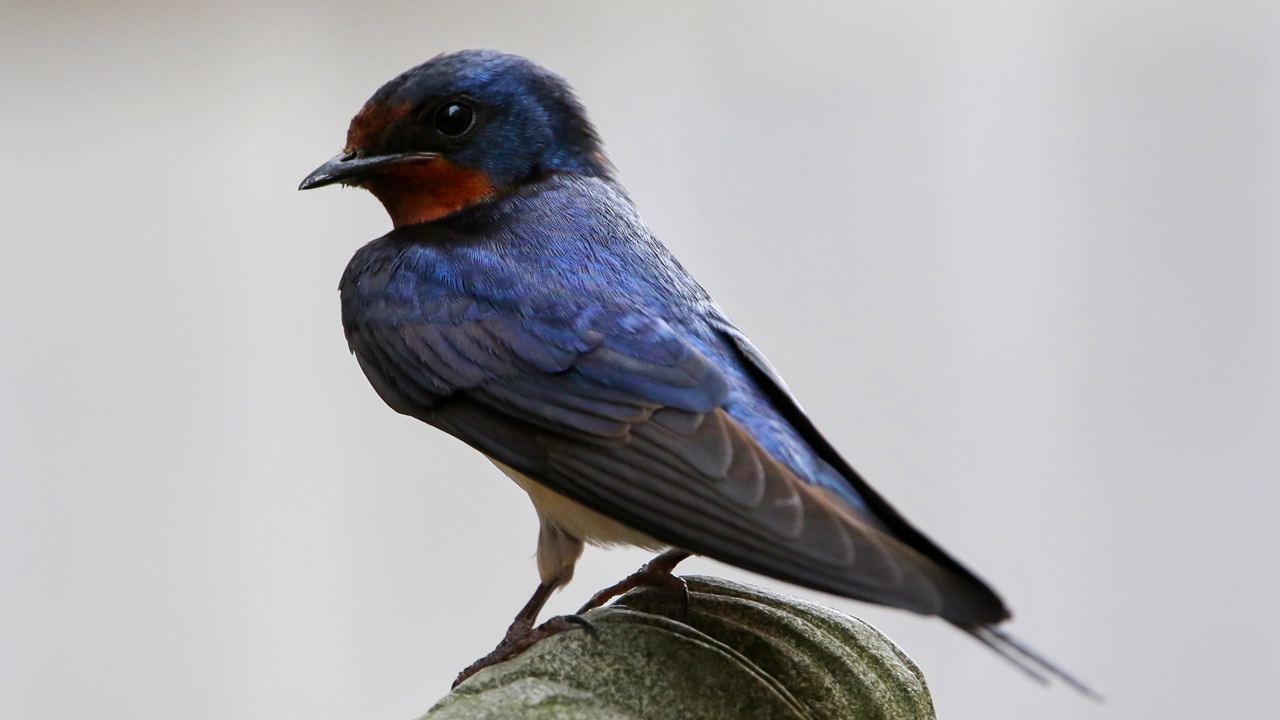 A barn swallow perches on a stone at Wutong Mountain Park in Luohu District on April 23, 2022.

It is also known that barn swallows build their nests near human settlements and they are not afraid of being close to people when nesting. It is nice to see how local residents have learned to live in harmony with the swallows as their neighbors.
家燕有在居民点屋檐下筑巢的习性,不惧人类。在深圳,它们受到居民的善待,是人类的好邻居。
Barn swallows can lay up to six eggs per clutch and the female alone is in charge of incubation for a period of around two weeks. The dads will give a hand feeding the newborns.
家燕每窝最多产6枚卵,由雌鸟单独孵化。雏鸟的喂养任务则由双亲共同承担。
Although barn swallows have adapted well to human behavior and settlements, human activities can still be their biggest threat. While living near human settlements, the bird can suffer from such common hazards as pesticides, trash, consumption of small plastic elements or harmful materials, or crashing over windows and walls. It's important to reduce these threats as much as possible, so that we can enjoy their presence for years to come.
家燕对人居环境的高度适应,也意味着人类活动是威胁它们生存的最大因素。它们不仅会受到人类使用杀虫剂、乱扔垃圾、使用一次性塑料制品及其他有害材料影响,也面临着撞击玻璃或墙壁的危险。我们应该尽量扫除这些威胁到它们生存的隐患,让这些可爱的燕子们继续做人类的好邻居。