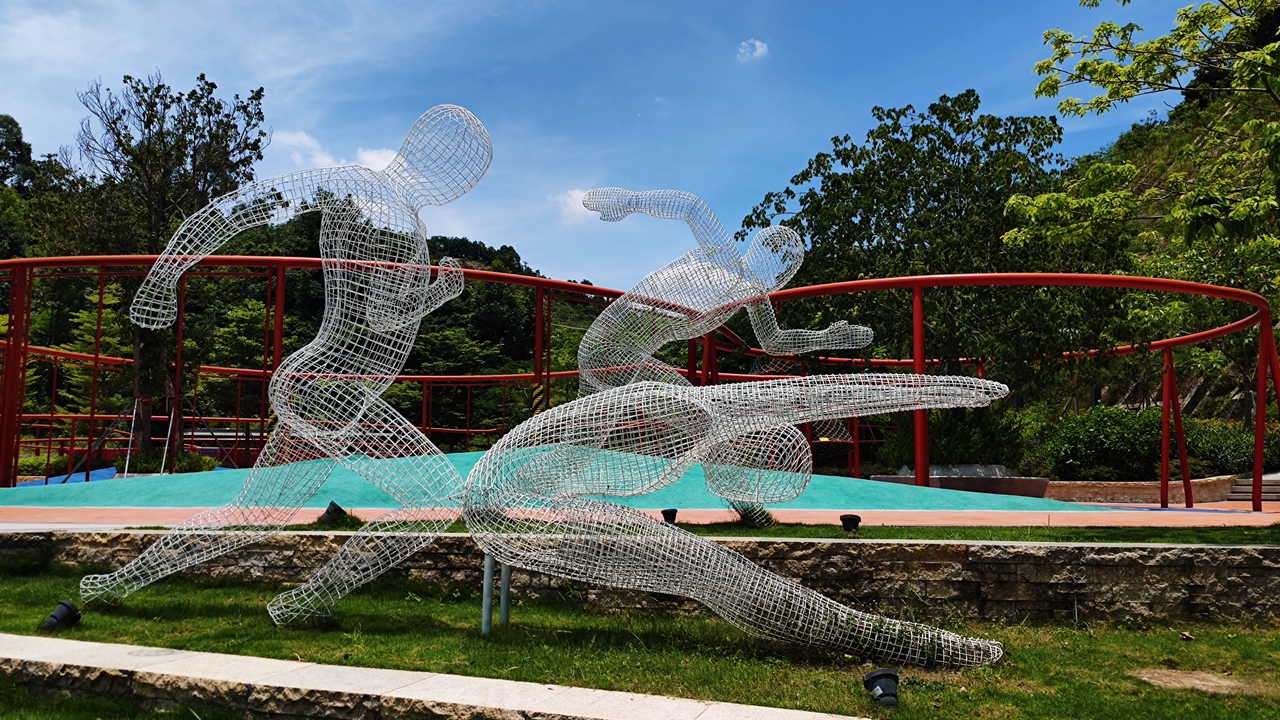 Sports-themed steel wire sculptures are seen in Xuezhujing Park in Longgang District.Photos by Sun Yuchen
The newly opened Xuezhujing Park is located in the Banxuegang Science and Technology Town in Bantian Subdistrict, Longgang District. It is an all-inclusive environment for children and adults to have fun together.

A children's playground is built at the entrance of the park where there are amusement facilities that children love, such as swings, a sand pit and a trampoline.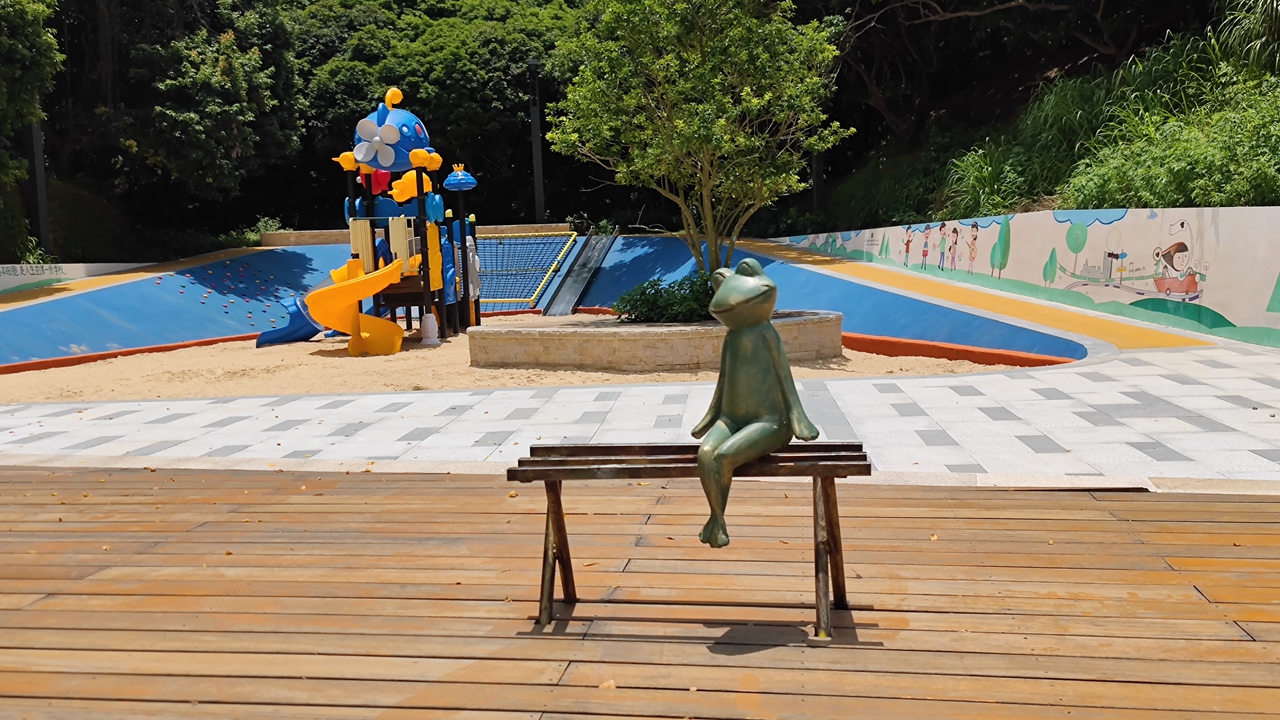 A frog sculpture at the children's playground in the park.
Walking inside, visitors discover that the 142-hectare park is a lush valley surrounding the ribbon-like Tuokeng Reservoir. There are two 3,000-meter-long trails in the park: One is along the reservoir and the other is a hiking trail going up the hill. Pavilions in the park feature a modern hollow-out design where you can take a break while admiring the scenery. There is an iron tower on the hill, so you can climb its wooden staircase for a great view of the reservoir and the valley, which is really amazing.
At the foot of the hill, families can have a picnic on a vast grassland, or fly kites. The picturesque hill, lake and flower scenery of the park all make it well worth a visit. Take Metro Line 10 to Xuexiang Station, and from Exit C walk east for 500 meters.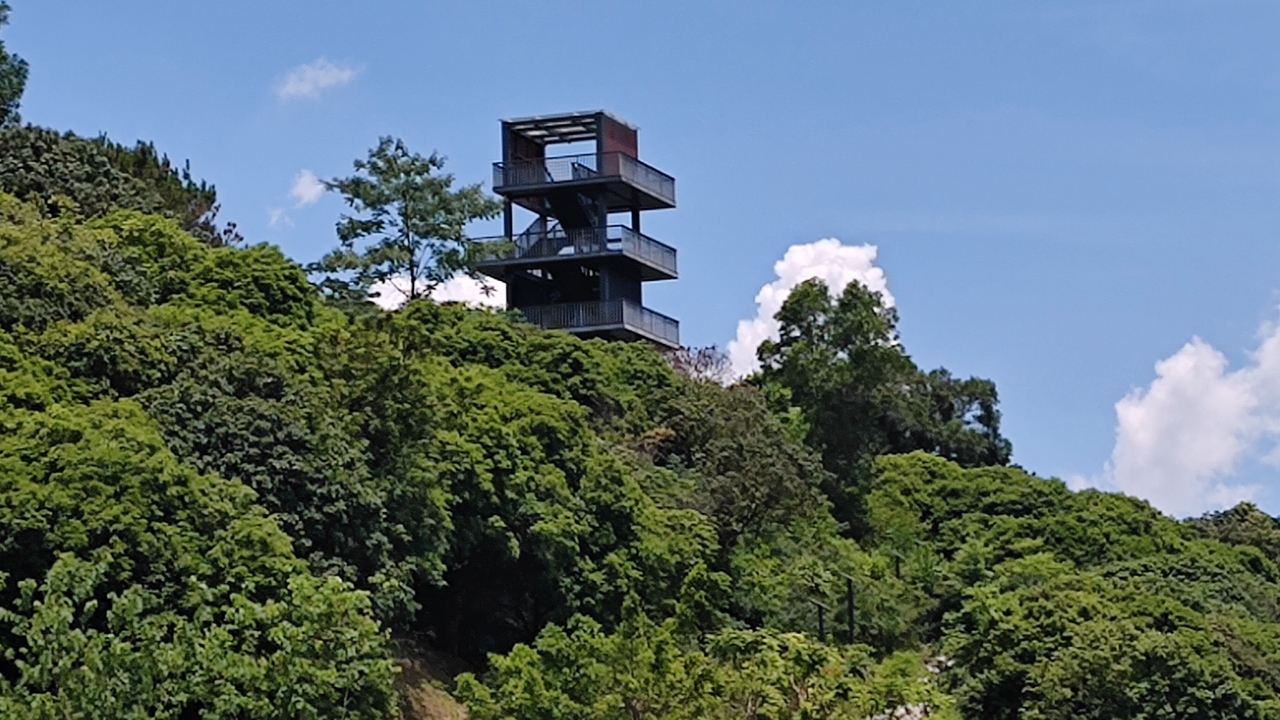 A four-level iron tower lets visitors view the surrounding scenery.