Share

Print
A+
A-
The yellow-bellied prinia
Writer: Isaac Cohen | Editor: Liu Minxia | From: Shenzhen Daily
A yellow-bellied prinia perches in a tree in Wutong Mountain in Luohu District on March 5, 2022. Isaac Cohen
Among the most frequently seen birds in Shenzhen are the fantastic yellow-bellied prinias (Priniaflaviventris). The prinia is a small 12- to 14-cm-long bird with a dark grey hood covering its head and a distinctive lighter coloration around the eyes, with an olive green back plumage and a beautiful yellow belly. These birds can be seen bouncing around bushes and long grasses near wetlands or rivers. Another visible characteristic of prinias are their strong long legs that help them hold onto any sort of vegetation and a beautiful long tail they move up and down while flying and during their mating rituals.

黄腹鹪莺是深圳最常见的鸟类之一。它们体型较小,身长12-14厘米,头部灰色,具浅色眉纹,背上覆羽橄榄绿色,腹黄色,常见活动于湿地、河滩的芦苇草丛中,生性活跃。黄腹鹪莺的腿部长而有力,能够帮助它们在植物上攀援的时候支撑身体,飞行及求偶时常上下摆动尾部。
Since prinias move mainly through grass and bushes, their main prey are small insects and larvae they can easily find while moving, like flies, beetles and grasshoppers.
黄腹鹪莺取食藏匿在草丛芦苇中的昆虫成虫及幼虫,如苍蝇、甲虫、蝗虫等。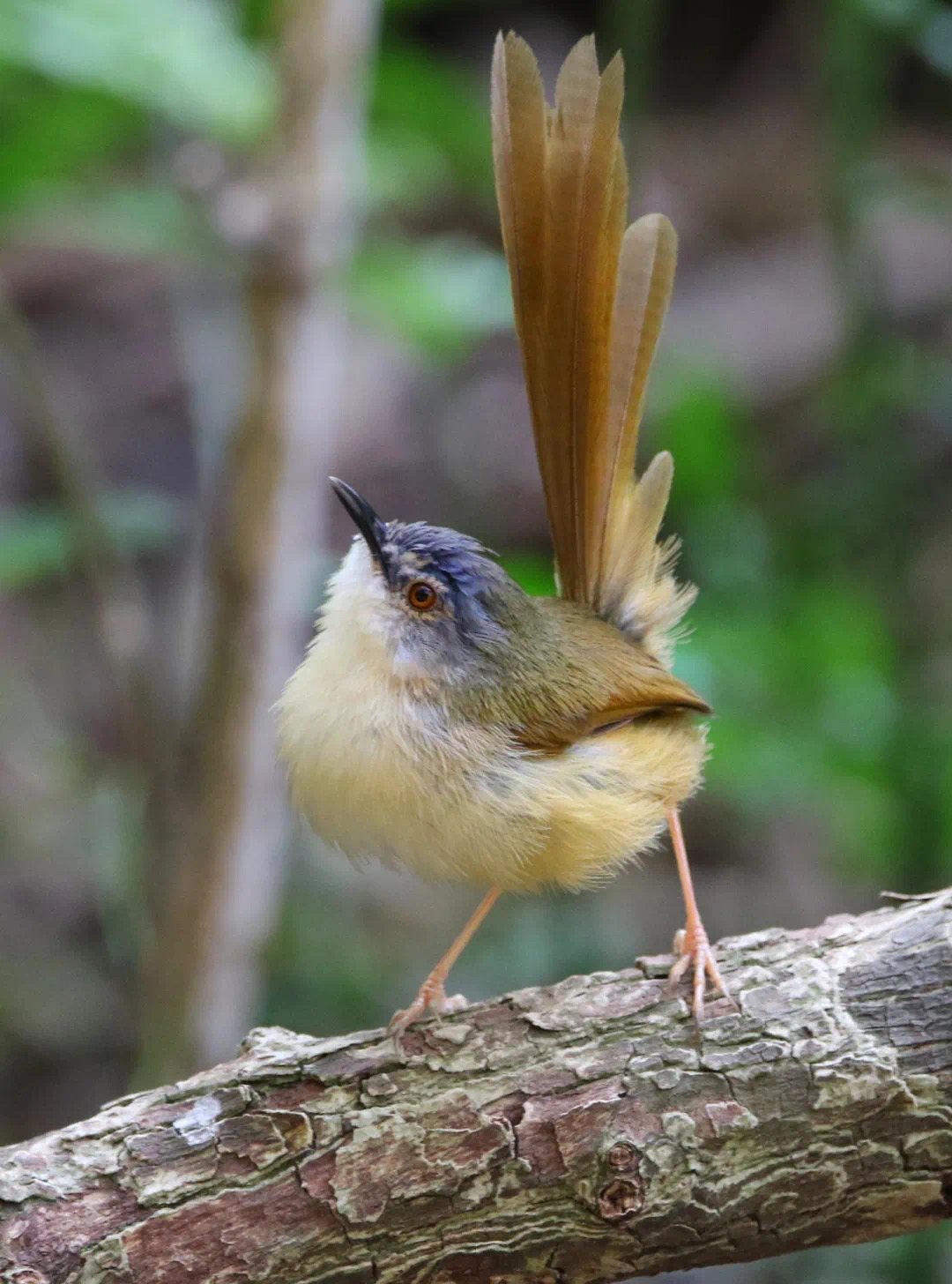 A yellow-bellied prinia is seen in Wutong Mountain in Luohu District.

The yellow-bellied prinia starts its mating season at the beginning of spring which continues through the end of summer. They are found to be highly adaptable to the conditions of the environment and build their nests wherever they find a suitable place to live. Females will lay up to four small red eggs of about 1.5 cm per clutch and both parents will help incubating and feeding the youngsters once they hatch.
黄腹鹪莺每年初春开始求偶,繁殖期一直持续到夏末。它们能够适应各种各样的生存环境,只要是合适的地方都能筑巢。雌鸟每窝产最多4只卵,卵呈红色,直径约1.5厘米,由亲鸟共同孵化育雏。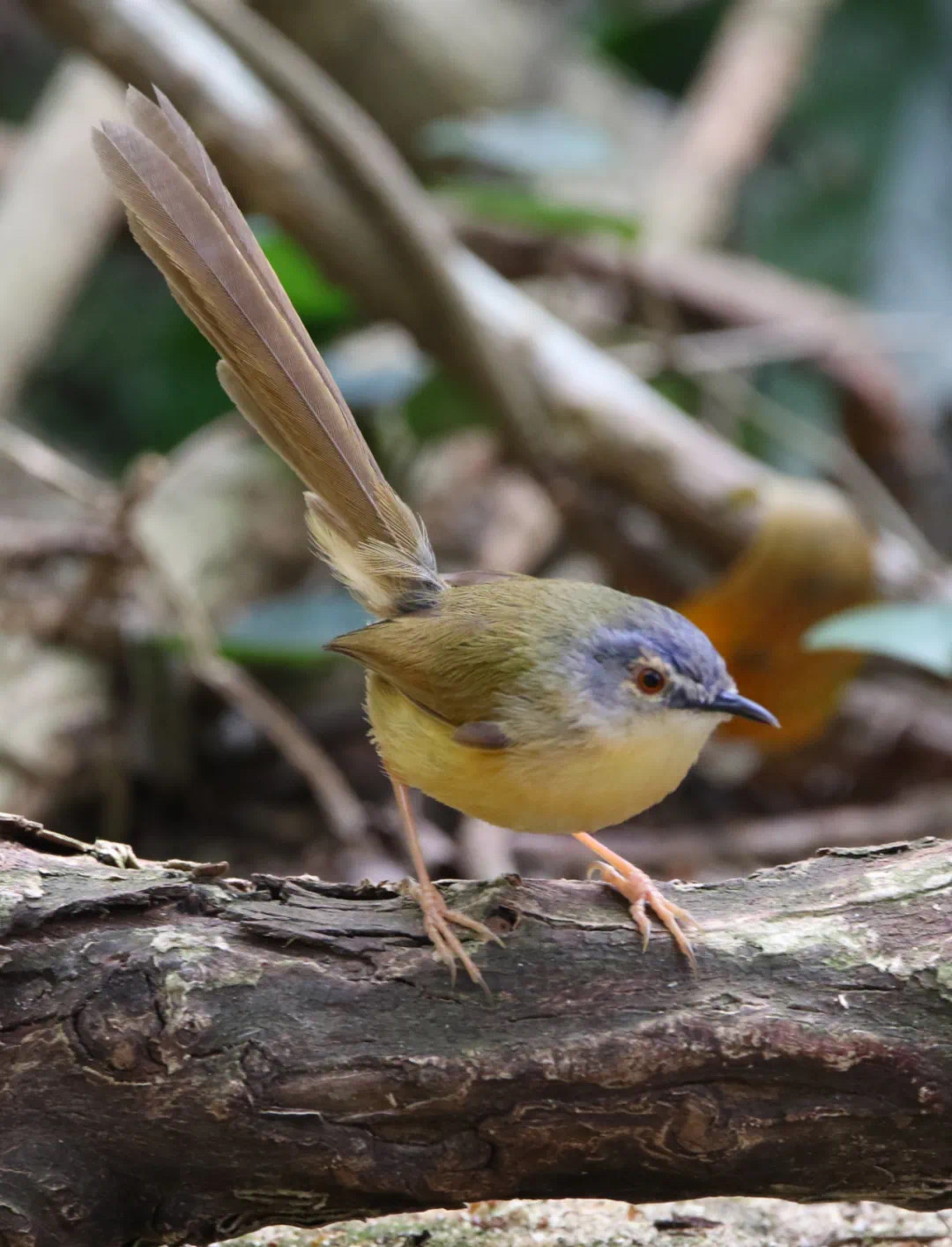 A yellow-bellied prinia is seen perching on a tree branch in Wutong Mountain in Luohu District.

I personally find this bird absolutely amazing and never hesitate to follow it and take a picture or two when I have the chance.
我个人非常喜欢黄腹鹪莺。所以每次只要它们现身,我都会立刻把注意力放到它们身上,并抓紧时机拍下照片。