Share

Print
A+
A-
The red-billed starling
Writer: Isaac Cohen | Editor: Liu Minxia | From: Shenzhen Daily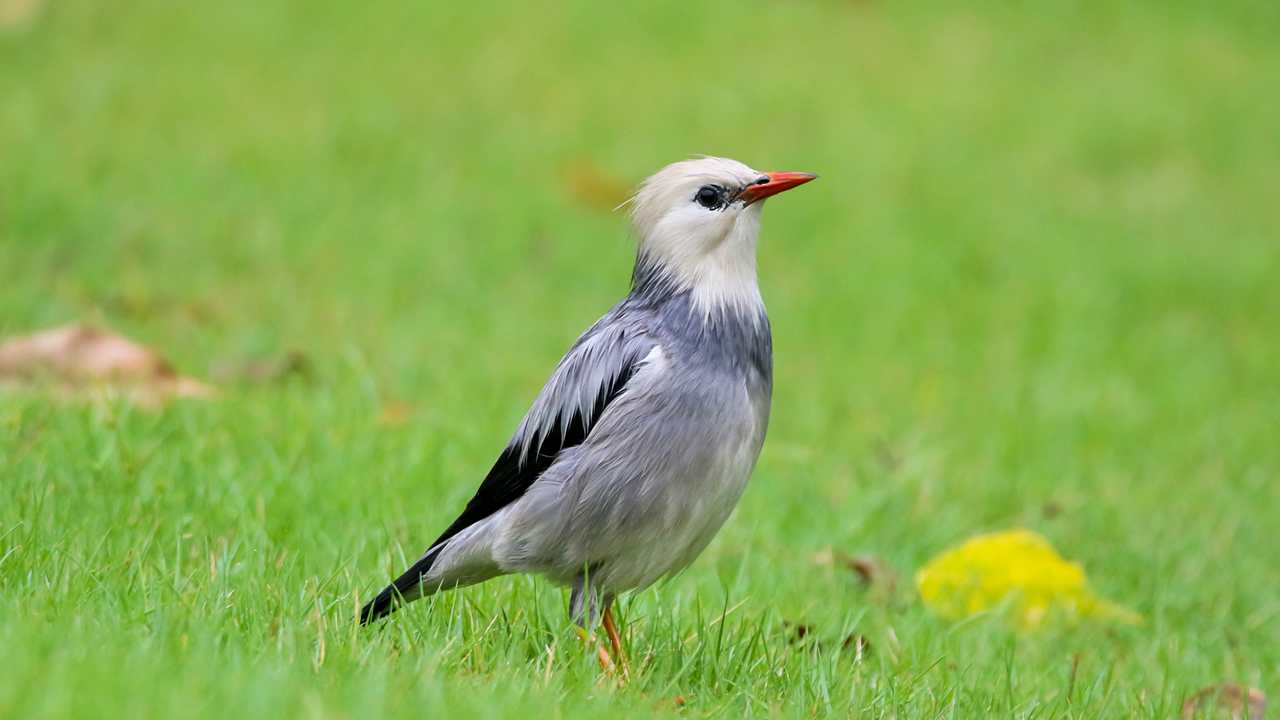 A red-billed starling is seen in Honey Park in this May 27, 2022 photo. Photos by Isaac Cohen


The red-billed starling
Measuring around 23 centimeters in length, the red-billed starling (Spodiopsarsericeus) is an astonishing bird that over time gradually started inhabiting our beautiful city. It is nowconsidered a resident species in Shenzhen.
近来,丝光椋鸟在深圳的种群数量逐渐增加,已经被认定为留鸟。这种椋鸟身长约23厘米,外表十分美丽。
Sexual dimorphism, which is common in birds, is also observed in this medium-sized starling.
和大部分鸟类一样,丝光椋鸟雌雄外表并不相似。
The males have a strikingly white head and a dark grey collar that diffuses into a lighter greycovering the rest of the body. Only the wings and the tailare of a fascinating bluish or purplish color that shines under the sunlight, a total delight to observe. The beak, as its name suggests, is red and in some instancesmay havea black tip; the legs are yellow or orange.
雄鸟头部丝光白色,身体浅灰色,具深灰色颈环,翅膀及尾部末端呈有金属光泽的深蓝或深紫色;嘴朱红色,部分个体嘴尖沾少许黑色;脚黄色或橙色。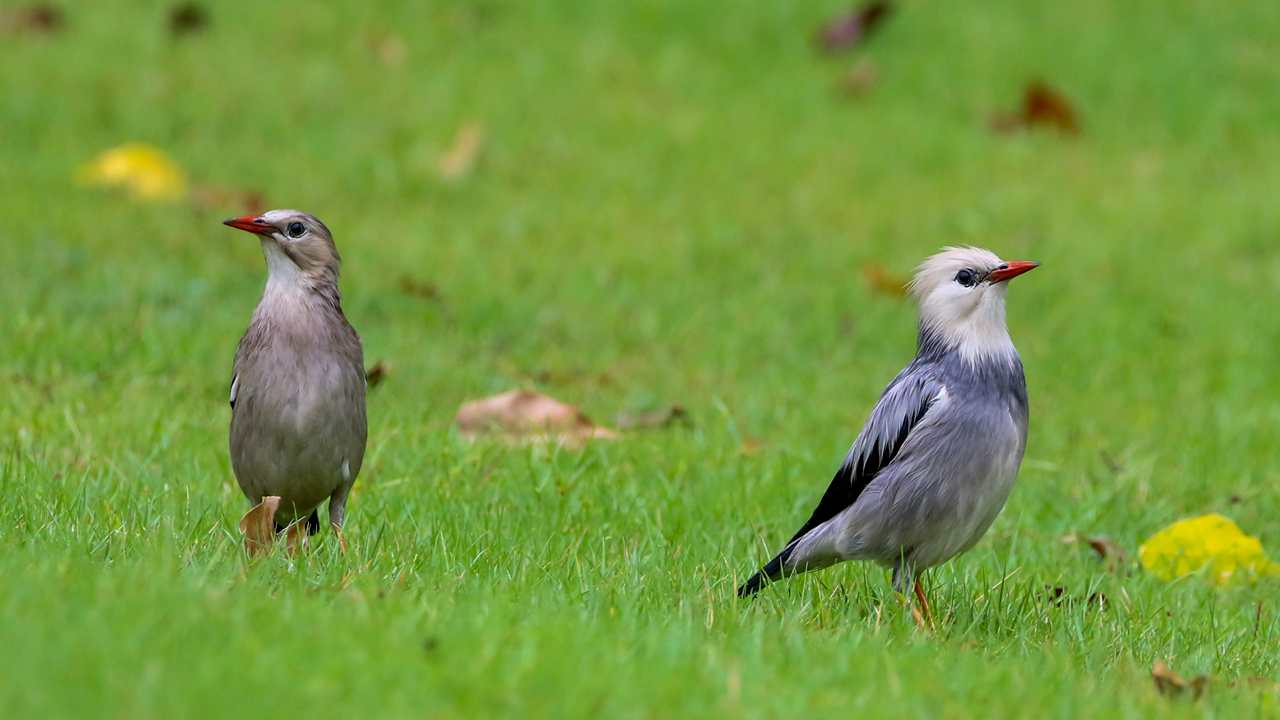 Two red-billed starlings are seen in Honey Park in this May 27, 2022 photo.
Femalesare a bit brownish and the contrast between the head and the body is not as marked as it is in males.
雌鸟头部则为浅棕色,体色不似雄鸟鲜艳。
This species is often seen moving in large flocks and likes foraging in fields of grass in search of insects and worms, but also feeds on fruits from some trees.
丝光椋鸟喜集群,经常在草地上挖掘捕食昆虫及其幼虫,有时也吃树木的果实。
Two red-billed starlings perch on a branch in Honey Park.

Despite their huge global population, its numbers in Shenzhen are pretty low. Their local population is in a process of initial growth, and the species calls for our protection of their habitats andfood sources. This is a great opportunity to show our love for nature and to help withbuilding a home for a new speciesin Shenzhen.
虽然丝光椋鸟在世界范围内数量众多,但定居深圳的依然只是少数。好在它们本地种群的数量正在不断增长,启示我们要尽快保护它们的栖息地和食物来源。让我们把对自然的满腔热爱付诸行动,来帮助这些迁居深圳的新客人建设它们的美好家园。