SpongeBob, Patrick Star, Mr. Krabs, Moana, the Little Mermaid, Nemo and the Octonauts are coming to life in an array of sand sculptures displayed on the Dameisha beach.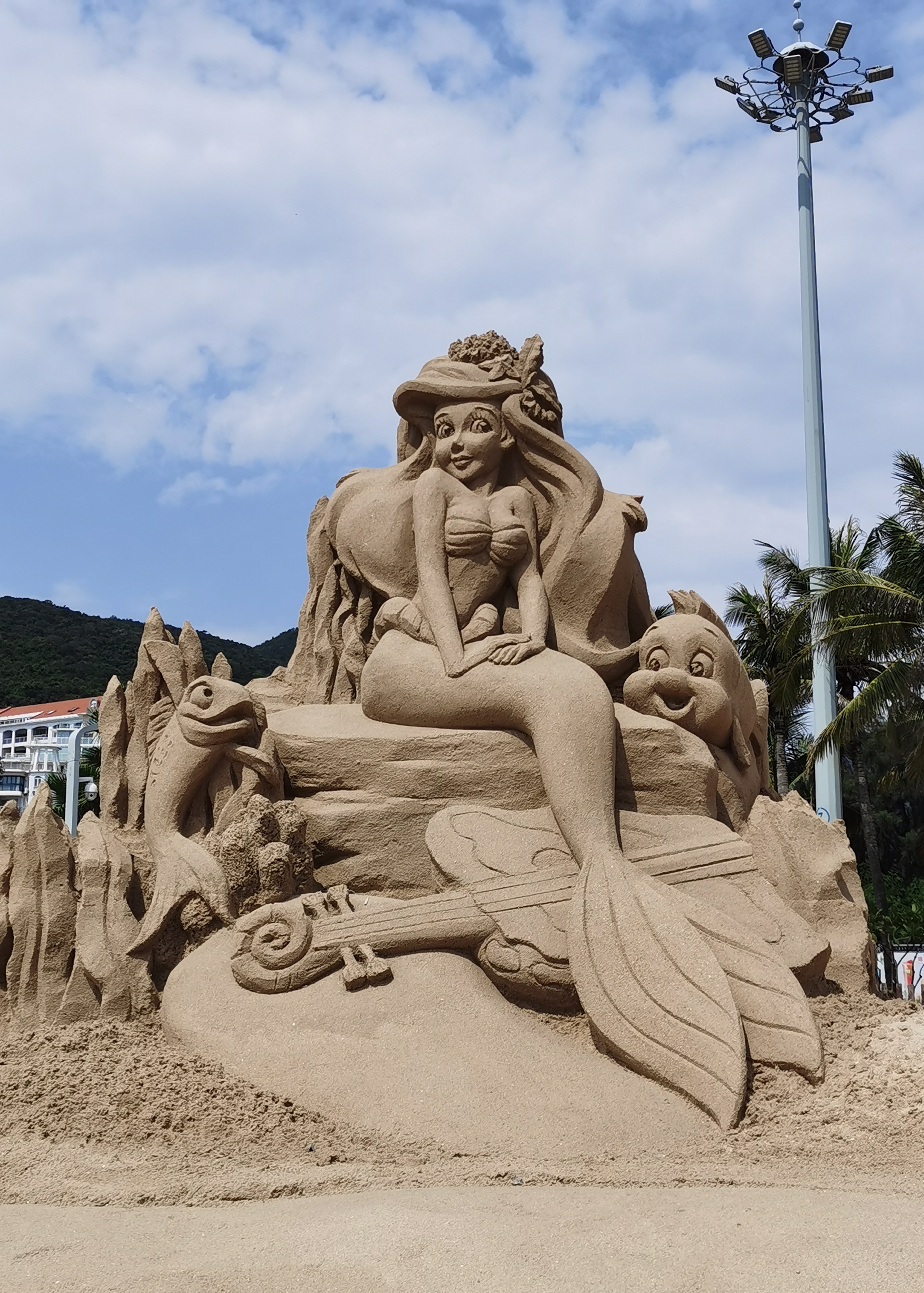 A sand sculpture of the Little Mermaid is on display at Dameisha Coastal Park in Yantian District. Photos by Cao Zhen

With a 1.4-km coastal line, Dameisha is an easy-access beach where you can go sunbathing and swimming free of admission. If you're planning a beachside visit recently, you'll want to check out the sand sculpture exhibition.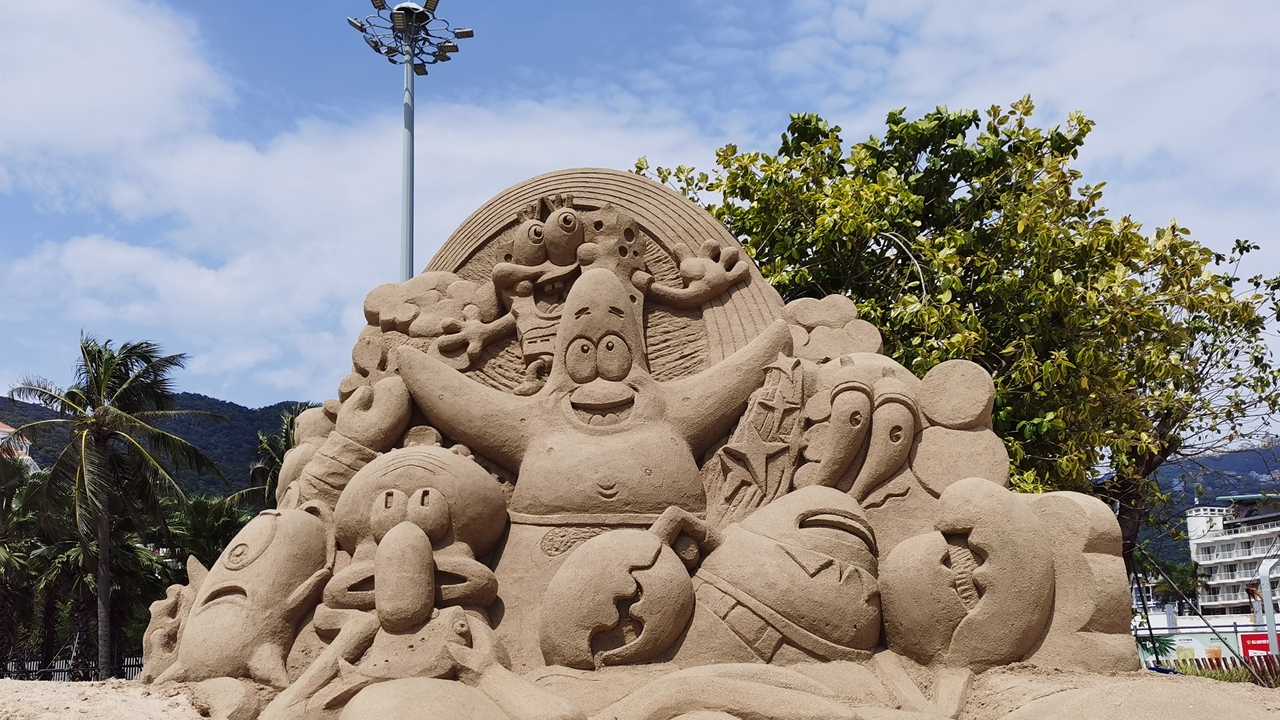 A sand sculpture of "SpongeBob SquarePants" characters.

With the ocean as the theme, the Dameisha Sand Sculpture Festival showcases 11 sculptures. Most works feature instantly recognizable figures or characters that are fascinating to see. At night the pieces are lit in special ways, adding a whole new dimension to them. Visitors can also have a try at sand sledging on a 10-meter-tall sand pyramid that covers 2,500 square meters.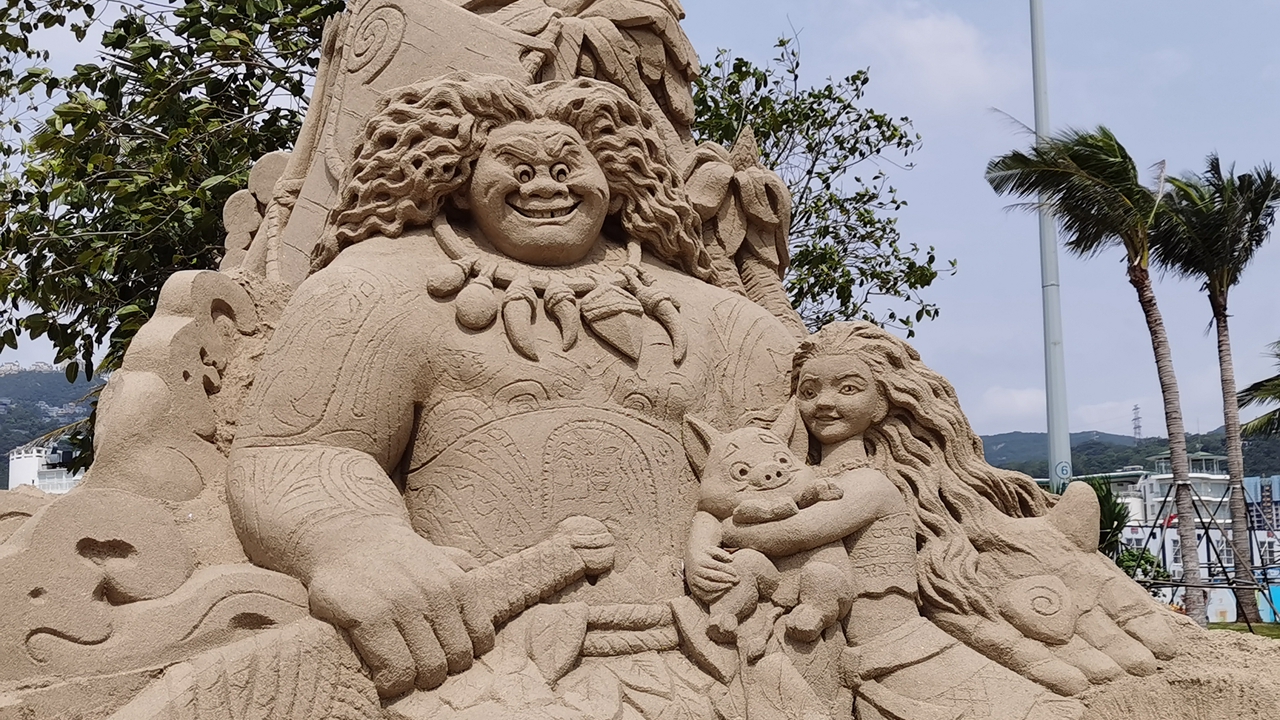 A sand sculpture of "Moana" characters.

Each sculpture features amazing details, and the wonderfully creative sculptures also depict Chinese mythology stories loved by generations, such as "Eight Immortals Cross the Sea," "Nezha Riots the Sea" and "Jingwei Fills up the Sea."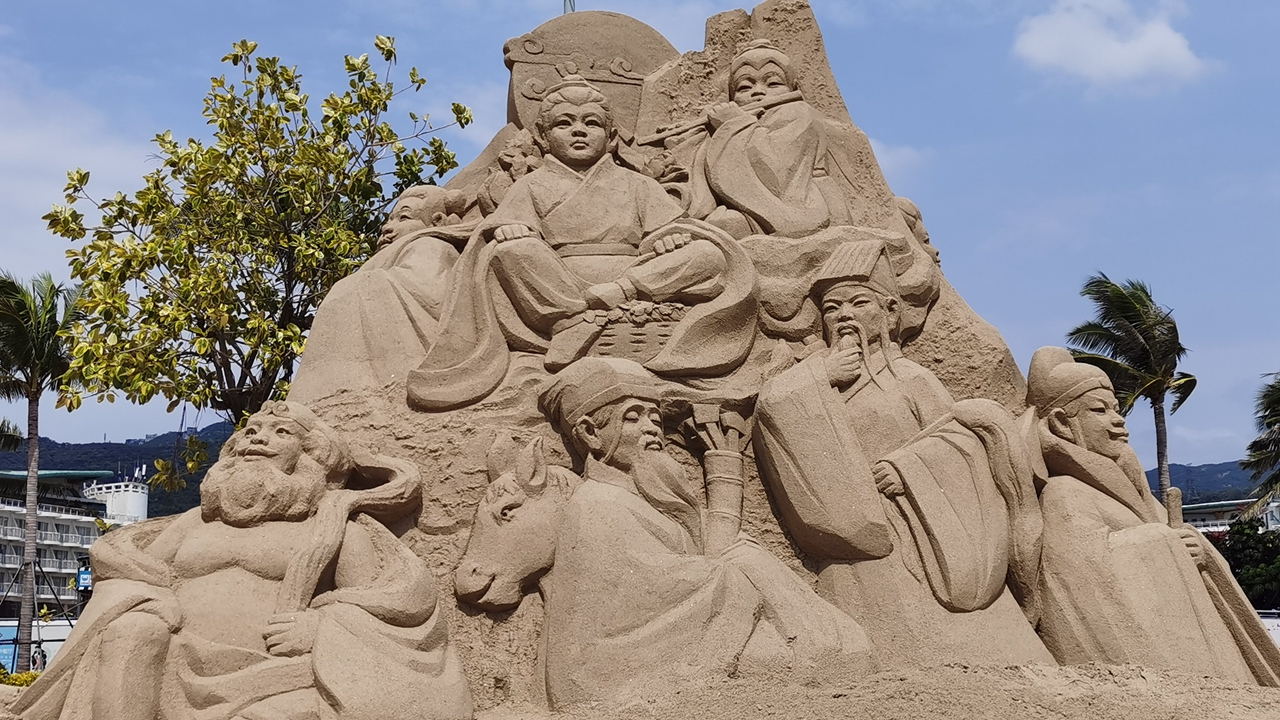 A sand sculpture of the Eight Immortals from the Chinese mythology story "Eight Immortals Cross the Sea."

The Eight Immortals are a group of legendary Taoists who live on islands in the Bohai Sea. One day, to appreciate peonies on Penglai Island, each uses a special power to cross the sea.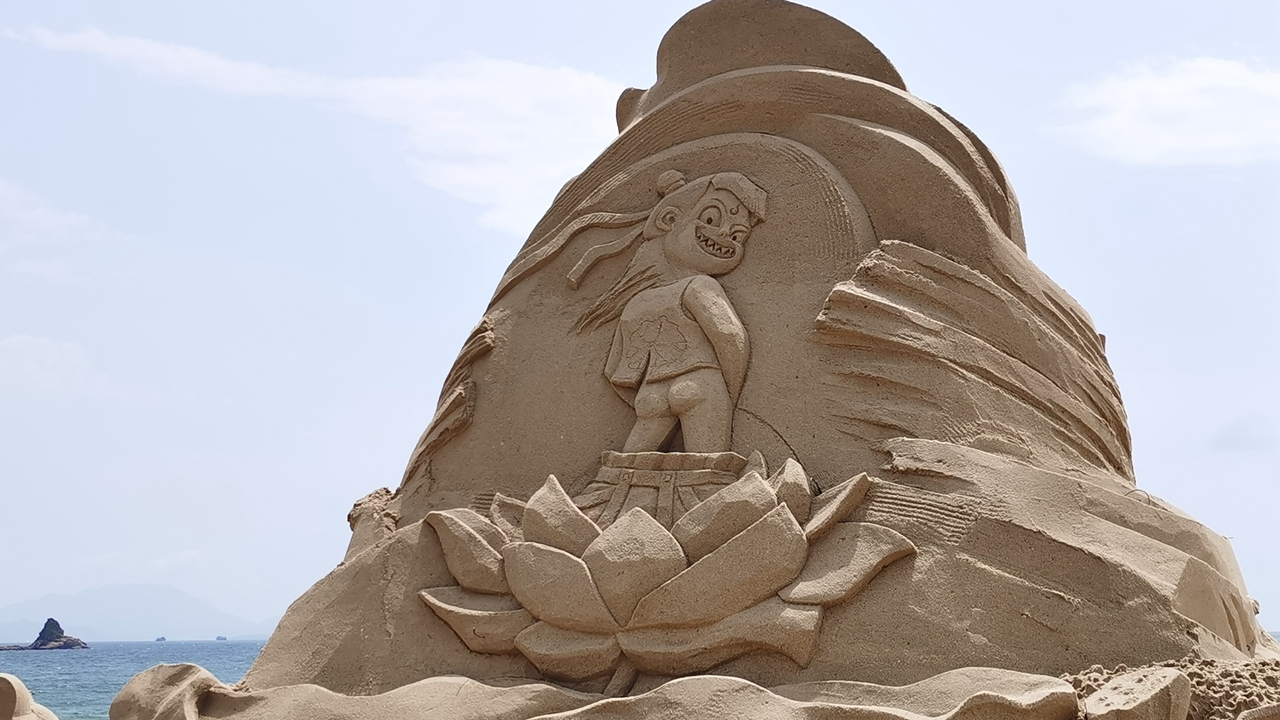 A sand sculpture of Nezha, a deity who defeats a dragon in the sea to save people.

Nezha is a protective deity who defeats a dragon in the sea to save people and is one of the great heroic figures of Chinese folklore.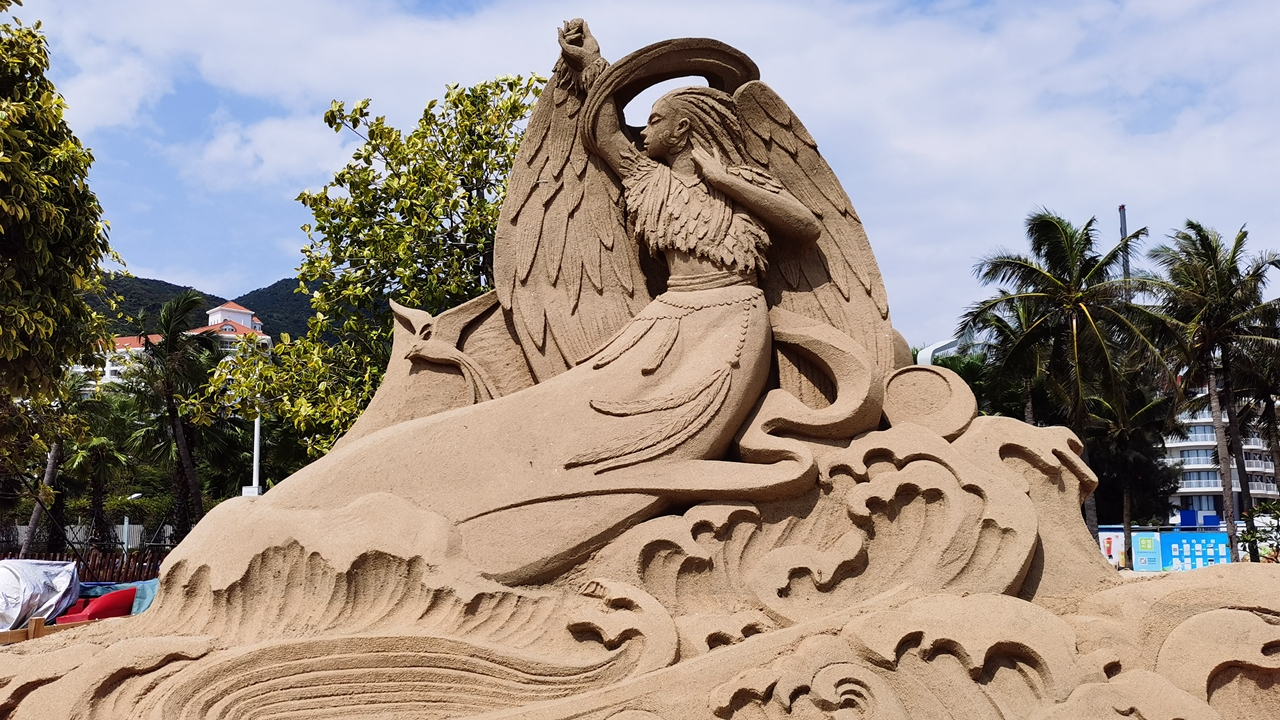 A sand sculpture depicting "Jingwei Fills Up the Sea."

In "Jingwei Fills up the Sea," the daughter of Shennong (one of the Three Sage Kings in Chinese legend), drowns in the East Sea. She then transforms into a divine bird, vowing to fill up the sea with stones and tree branches, crying the sound of "jingwei, jingwei," as if encouraging herself. Her story vividly illustrates the great spirit of perseverance.
The sand sculpture exhibition is scheduled to run at least through the end of the year, depending on the impact of weathering and other factors.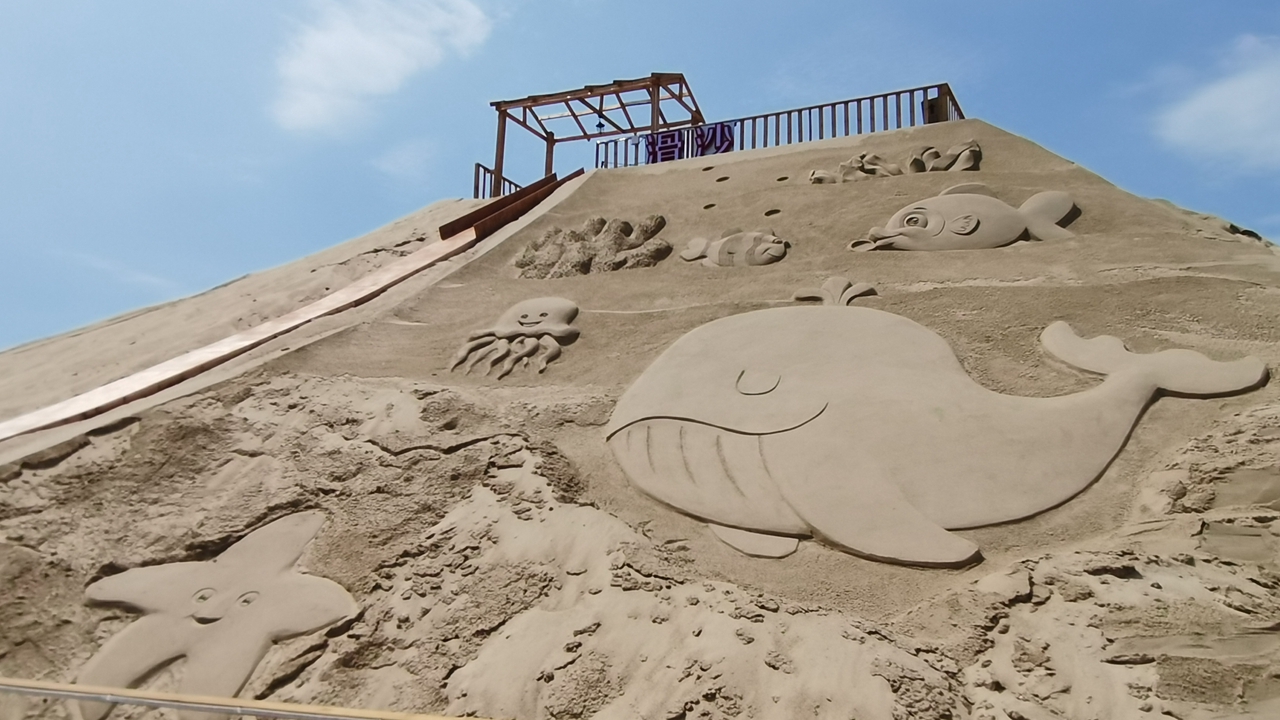 The 10-meter-tall, 2,500-square-meter sand pyramid for sand sledging features adorable patterns of marine creatures.

Currently, the park requires visitors to show nucleic acid test result issued within 24 hours.
Open: 7 a.m.-11 p.m.
Venue: Dameisha Coastal Park, Yantian District (盐田区大梅沙海滨公园)
Metro: Line 8 to Yantian Port West Station (盐田港西站), Exit A1, then take bus M196 and get off at Seaside Resort Stop (海滨浴场站)