Share

Print
A+
A-
The large odorous frog
Writer: Isaac Cohen | Editor: Liu Minxia | From: Shenzhen Daily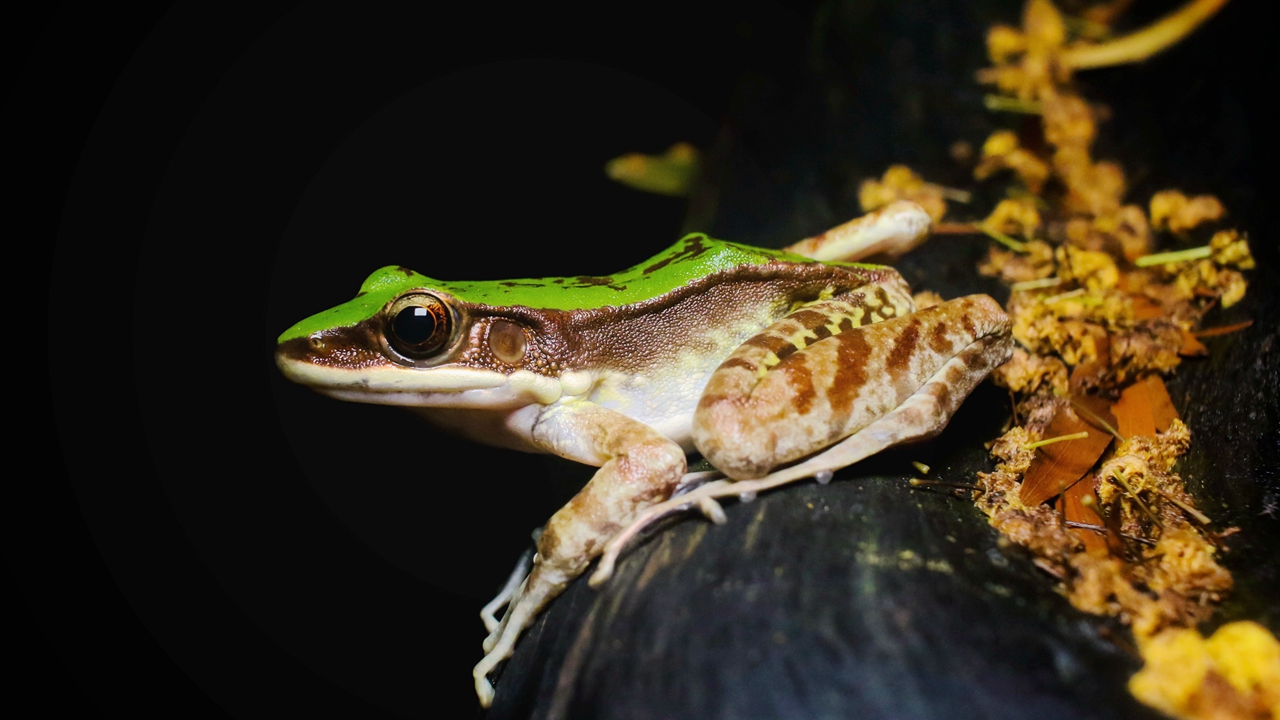 A large odorous frog is seen in Donghu Park in Luohu District in this file photo. Photos by Isaac Cohen

The large odorous frog
One of the most beautiful frogs found in the city is the large odorous frog (Odorrana graminea). The females of this medium-sized amphibian are about 9 centimeters long, while males are smaller, about 5 centimeters.
大绿臭蛙是我在这座城市里发现的最漂亮的青蛙之一。它是一种体型中等的两栖动物,雌性体长约9厘米,雄性体长相对较短,约5厘米。
This fascinating frog is an arboreal animal with nocturnal habits and enjoys living near streams or waterfalls. Its striking green-colored body makes them difficult to find at night; but they are a total delight for the eyes if you can spot them.
大绿臭蛙属于树栖动物,习惯夜间活动,大多栖居在溪流或瀑布附近。这种青蛙后背呈鲜绿色,所以在夜间很难被发现,而能发现他们的人会觉得它们的外表赏心悦目。
The large odorous frogs, like many others of the frog family, lay their eggs in clusters in shallow water where the tadpoles can spend several months before they fully metamorphose into an adult frog. Tadpoles usually stay close to rocks, to which they cling using their mouth as a suction cup to prevent being carried away by the stream's current.
与青蛙家族的其他成员一样,大绿臭蛙也会在浅水区域成簇产卵。这样,卵孵化成的小蝌蚪可以在浅水中慢慢成长几个月,逐渐长成成年青蛙。蝌蚪通常会在岩石附近活动,它们用嘴巴像吸盘那样吸附在岩石上,防止自己被溪流卷走。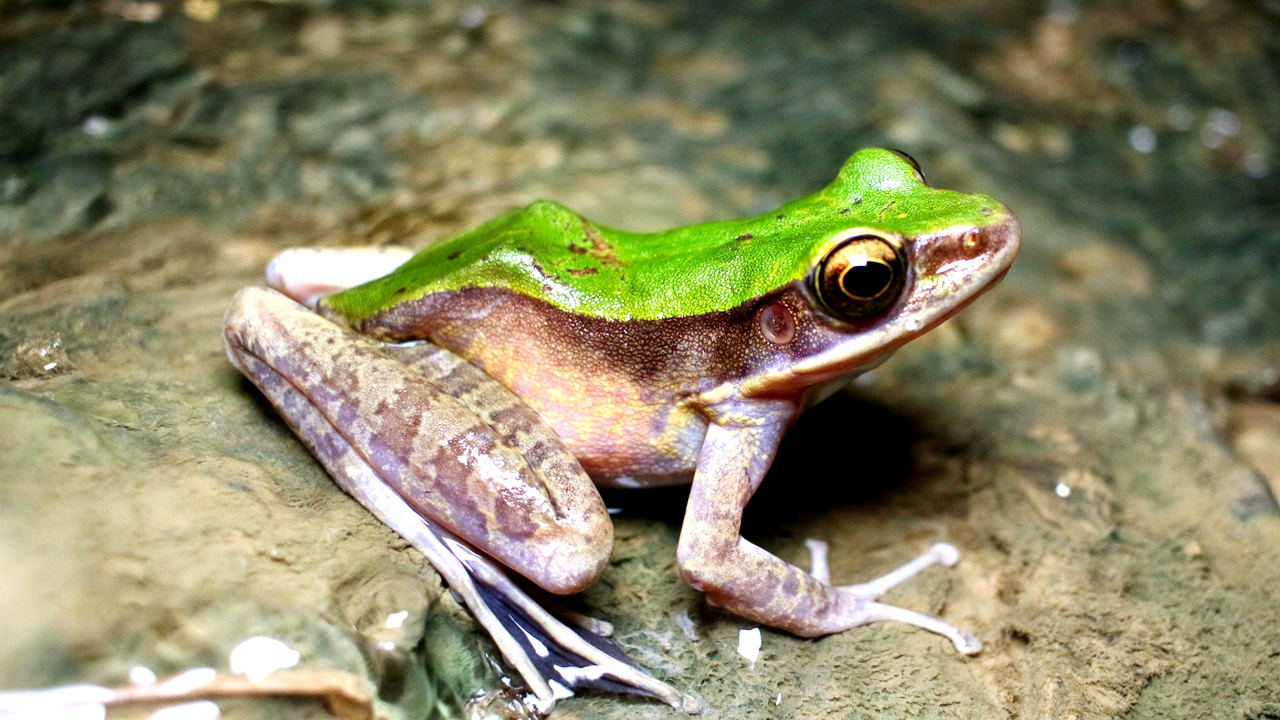 A large odorous frog is seen in Donghu Park in Luohu District in this file photo.
This particular frog exudes toxins through their skin, which makes them unpleasant to predators, a characteristic that helps them thrive in Shenzhen's highly dynamic ecosystem.
这种青蛙的特别之处在于,他们的皮肤会散发出毒素,让捕食者对它们敬而远之。也正是凭借这一点,他们才能在深圳不断演变的生态系统中得以存活繁衍。
Chinese scientists recently discovered a fascinating fact about these frogs: this species produces ultrasonic sounds as part of its communication repertoire, a trait that is seldom used or detected by animals other than mammals.
中国科学家最近发现大绿臭蛙有个不一般的能耐:它们能发出超声波,用以交流。要知道,目前除了哺乳动物外,还很少有其他动物使用或具备这种功能。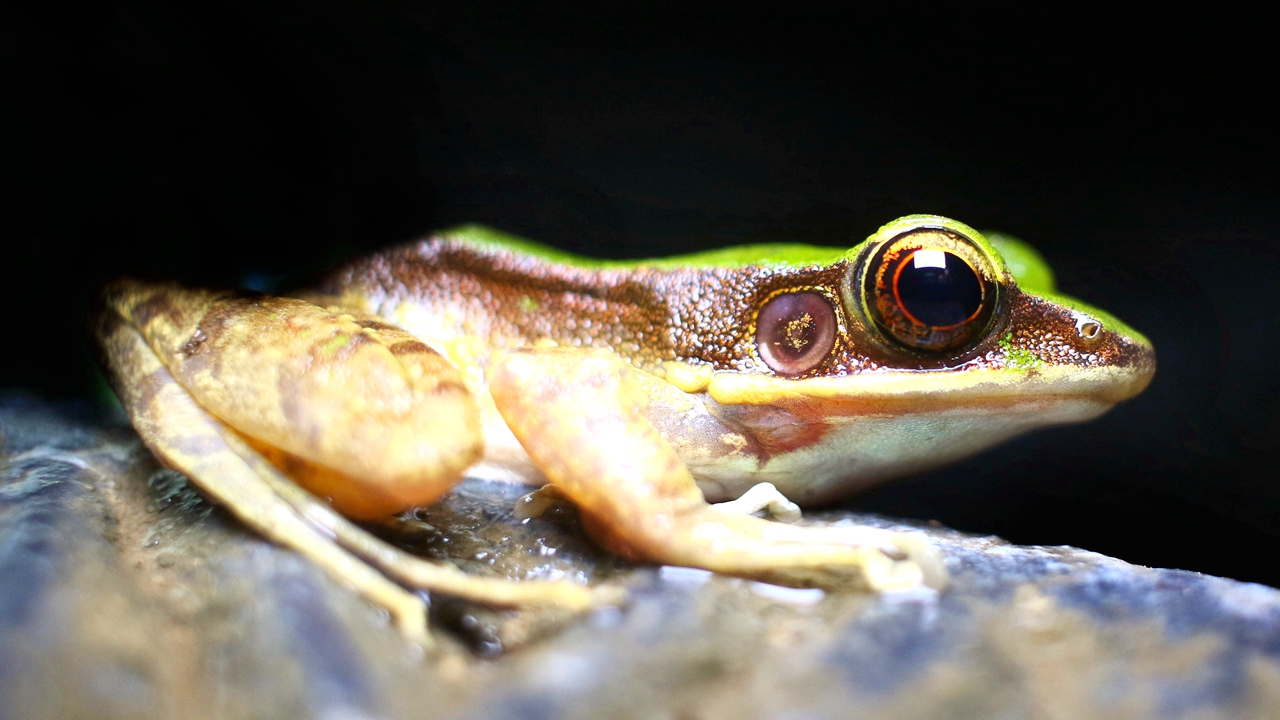 A large odorous frog is seen in Donghu Park in Luohu District in this file photo.
Frogs are an essential link in our city's complex food chains. They serve both as predators and prey to several species. We need to safeguard their habitats so that we can enjoy their presence for many years to come.
青蛙是城市生态系统复杂食物链中必不可少的一环。它们既是多个物种的捕食者,同时又是多个物种的猎物。我们需要保护它们的栖息地,让他们继续繁衍生息。
(Translator:Zheng Xin
译者:郑昕)