Share

Print
A+
A-
The mallard
Writer: Isaac Cohen | Editor: Liu Minxia | From: Shenzhen Daily
Members of a mallard family are seen on a lake in Bijia Mountain Park. Photos by Isaac Cohen

The mallard
Although small in numbers, the beautiful mallard (Anas platyrhynchos) is probably the only resident duck you can find in Shenzhen, most likely in Bijia Mountain Park. A mallard family has lived there for many years.
美丽的绿头鸭也许是我们在深圳唯一四季都能见到的鸭类了。它们的数量不多,主要出没于笔架山公园,有一个绿头鸭家庭在那里栖息了多年。
Mallards are widely distributed in almost every continent in the world, including Asia. Despite their abundance in some parts of South China, the number of this species in Shenzhen is way too small.
这种鸭子全球分布极广,在包括亚洲在内的每片大陆几乎都能看到它们的身影。虽然在中国南部一些地区它们的数量众多,但在深圳,它们的数量却十分稀少。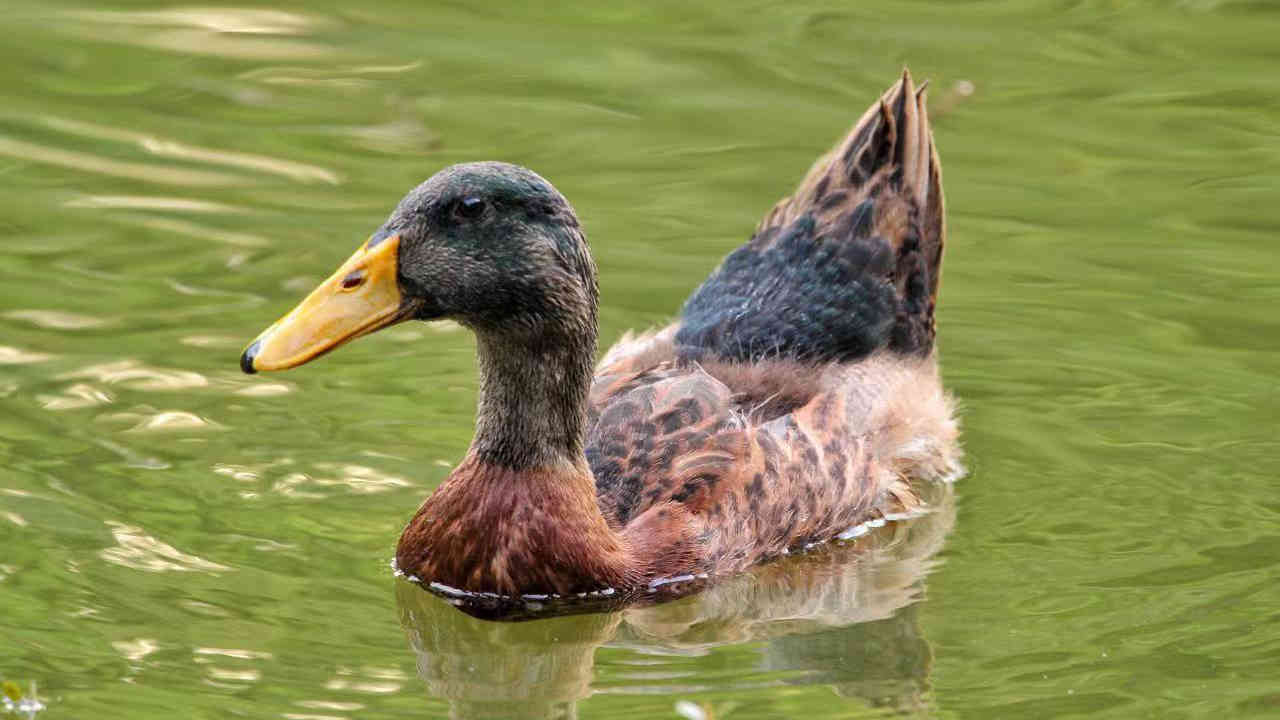 A mallard swims on a lake in Bijia Mountain Park.
Males are easily distinguishable with a bright green-colored head, a big yellow beak, a brown chest adorned by a white collar, and a white-feathered belly. The wings are a combination of colors, especially beautiful when spread — some blue, black and even purple feathers can be seen. Females are light brown, with paler beaks and mottled patterns over the body. The orange-colored legs of these fascinating ducks are palmed, helping them swim.
雄性绿头鸭的外貌特征十分明显,头部为鲜绿色,长长的喙为黄色,褐色的胸部上有一圈白色,腹部被白色的羽毛覆盖。它们翅膀上的羽毛颜色多样,有蓝色、黑色甚至是紫色,翅膀伸展开时尤为迷人。雌性绿头鸭全身呈斑驳的淡褐色,喙的颜色较浅。它们带蹼的脚是橙色的,划水时十分有力。
Mallards prefer wetlands, and they are always seen near water bodies.
绿头鸭钟爱湿地,所以总是出没在水体附近。
A flock of mallards is seen by a lake in Bijia Mountain Park.
They are often seen swimming and foraging near the plants on the shores, where they feed primarily on plants but also on animals such as fish, frogs, or lizards.
它们通常一边游泳,一边在岸边的植物旁觅食。虽然主要以植物为食,但它们也会捕食鱼类、青蛙或蜥蜴等动物。
Mallard ducks are known to build large nests, where they can lay several eggs and form prominent families with up to 13 offspring. Females primarily take care of the ducklings.
绿头鸭以它们大型的巢而著称。这些巢能容纳多枚蛋,每次孵化的幼崽数量可达13只,照料幼崽的任务主要由母鸭完成。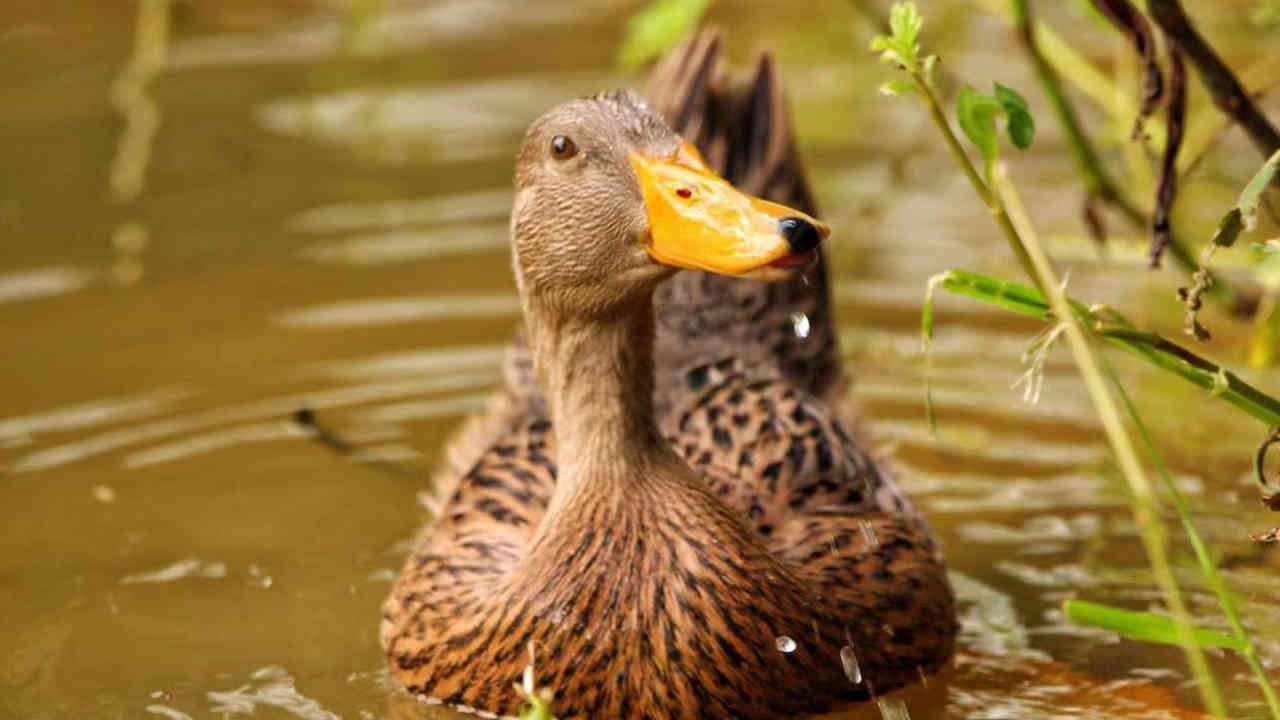 A mallard swims on a lake in Bijia Mountain Park.
However, the resident family of mallards in our city doesn't seem to be reproducing successfully, and their numbers are not increasing, making it relevant to preserve their habitat and wellbeing.
不过,常住在深圳的这个绿头鸭家庭的繁衍之路似乎不太顺利,家庭成员的数量未见增长。也正因如此,我们才更需要保护好它们和它们的栖息地。
Our beloved mallards in Bijia Mountain Park are sadly exposed to a strong impact of human activities, including being fed by park visitors.
由于栖息在游客众多的笔架山公园,这些绿头鸭的生存受到了诸多人类活动的影响,例如游客的投喂等。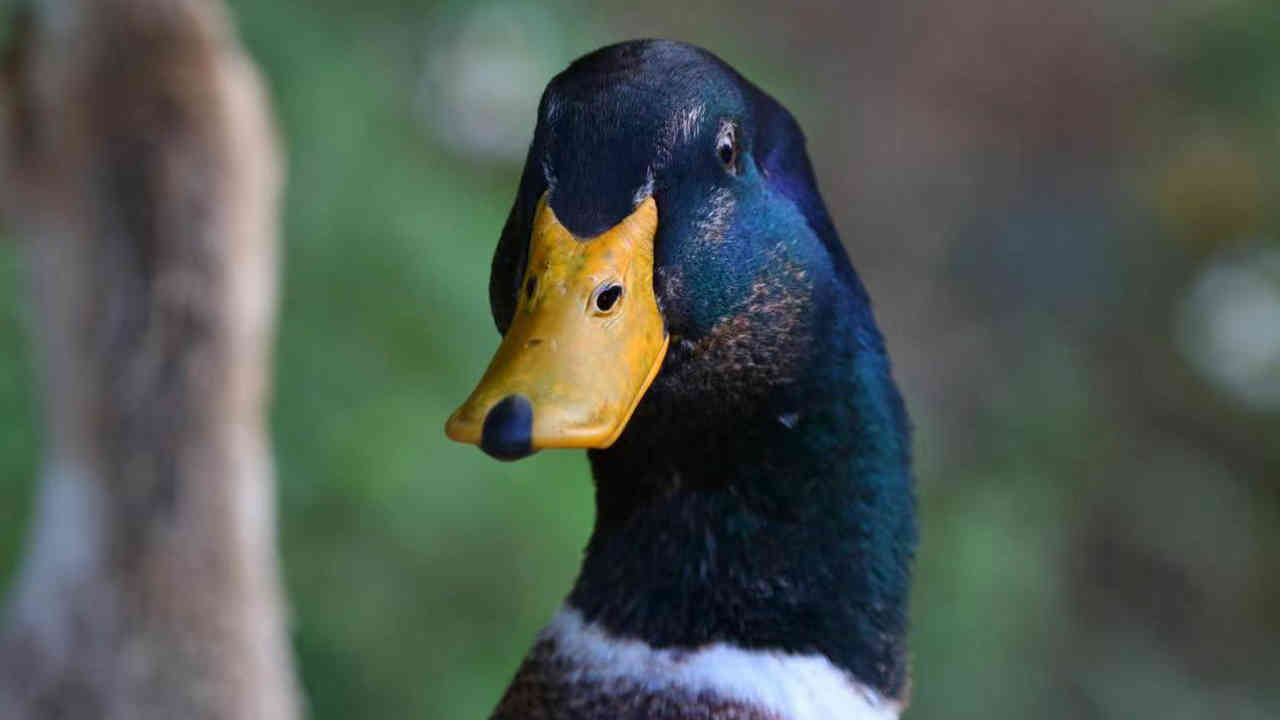 A mallard is seen in Bijia Mountain Park.
This "kindness" affects their natural behavior and reduces their chances of survival in the wild. It is essential to elevate consciousness and to educate the public to help preserve not only mallards but also all the other species that inhabit our beautiful Shenzhen.
这种行为看似有善心,实际上却会影响绿头鸭的自然行为,降低它们在野外存活的几率。我们必须提高认识,更好地教育和鼓励公众,让他们不光有爱护绿头鸭的意识,还要保护居住在这座美丽城市的其他物种。