Share

Print
A+
A-
The common sandpiper
Writer: Isaac Cohen | Editor: Liu Minxia | From: Shenzhen Daily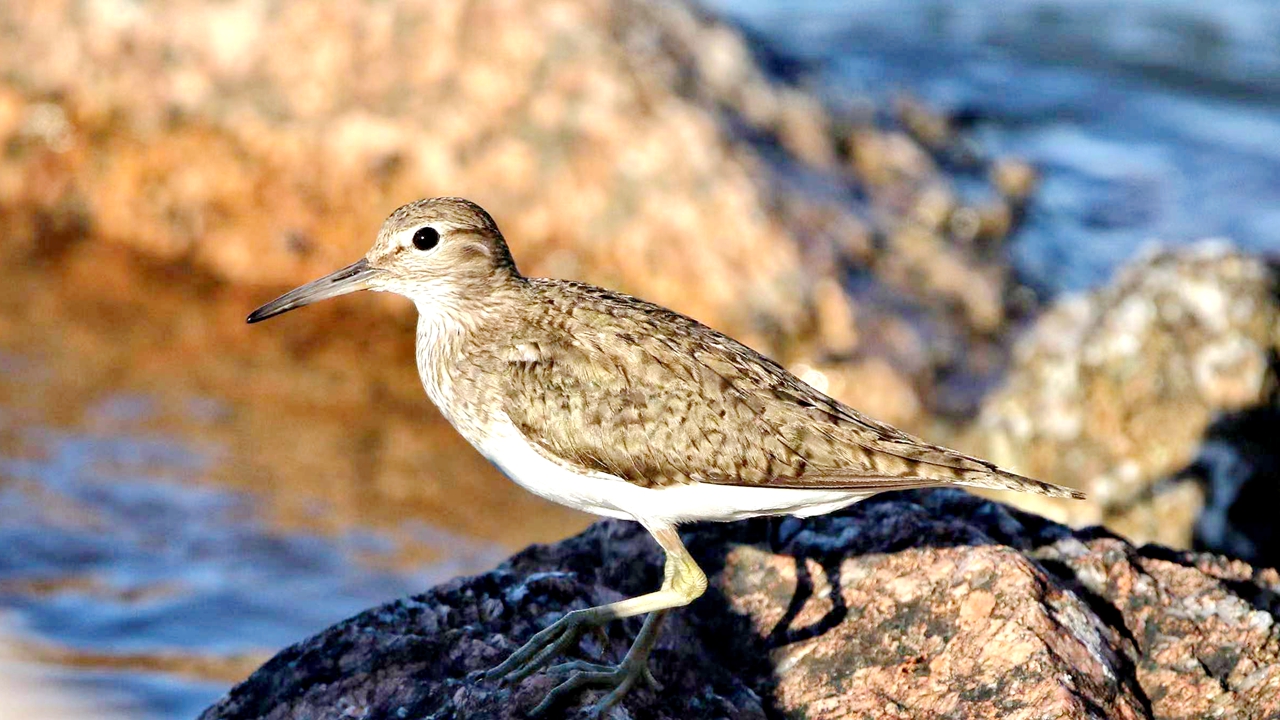 A common sandpiper is seen in Shenzhen Bay Park, Nanshan District. Photos by Isaac Cohen

The common sandpiper
Around 20 centimeters in length and with a 40-centimeter wingspan, this short-legged small bird is yet another typical visitor of our beautiful Shenzhen.
矶鹬,一种身长约20公分、翼展约40公分的短腿小鸟,是深圳这座城市的"常客"。
With a white eye ring and a brown patch across the eye, the common sandpiper (Actitishypoleucus) is brown on the top of its body and white on the underparts. Its breast features a set of dark brown patches, and the bird also possesses dark brown markings over the upper parts of the body. A white bar can be seen across the wings when it's flying; when not in flight, the tail appears longer than its wings.
矶鹬的眼部四周呈白色,并带有褐色斑纹。这种鸟儿背部呈褐色,腹部为白色,胸部带有深褐色斑纹,背部也有类似的斑纹。矶鹬飞翔时,翅膀上会出现一道白色的条纹;当他们不飞时,尾巴看起来要比翅膀长一些。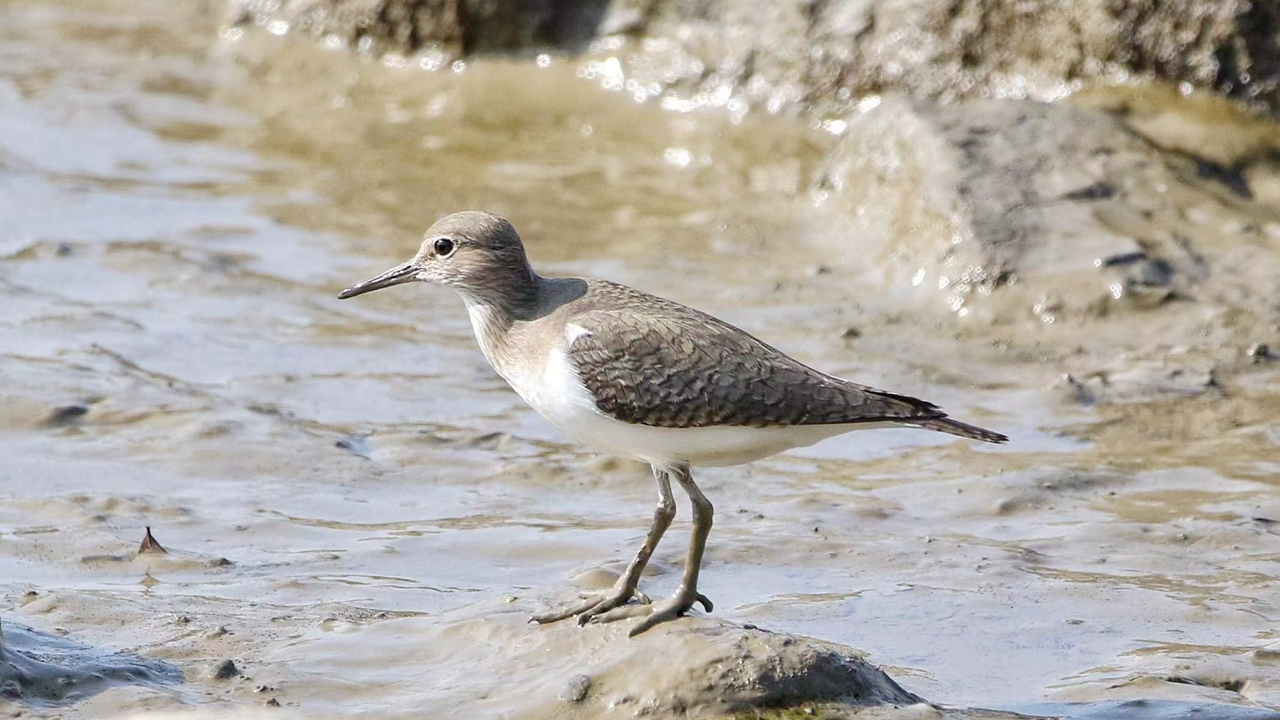 A common sandpiper is seen in Shenzhen Bay Park, Nanshan District.

Three remarkable things about this small bird are its running speed, an unstoppable up-and-down movement of its tail and a constant bobbing of its head.
这种小鸟有三个明显的特征:行进速度快、尾部不停上下摆动、头部不时上下晃动。
It inhabits northern regions from East Europe and Central Asia to Japan. During the winter months, it migrates to warmer locations in Africa and South Asia, including Shenzhen.
矶鹬多栖息于东欧、中亚和日本等偏北地区。冬天,它们会迁徙到非洲和南亚等温暖地带,深圳也是它们的越冬栖息地之一。
It is common to spot these beautiful birds along the margins of rocky water bodies such as rivers, lakes, ponds, and ocean shores. In Shenzhen Bay Park, they can be seen foraging for invertebrate animals such as insects, spiders, mollusks and crustaceans. They also eat small vertebrates like frogs or small fish. When unable to find animal food sources, they feed on plants.
这种美丽的鸟儿经常出没在岩礁水域附近,河岸、湖岸、池塘岸边、海岸边都能看到它们的身影。在深圳湾公园,你可以看到它们捕食昆虫、蜘蛛、软体动物和甲壳类动物等无脊椎动物,青蛙和小鱼等小型脊椎动物也在它们的食谱之上。如果寻找不到合适的动物食物来源,它们也会吃植物。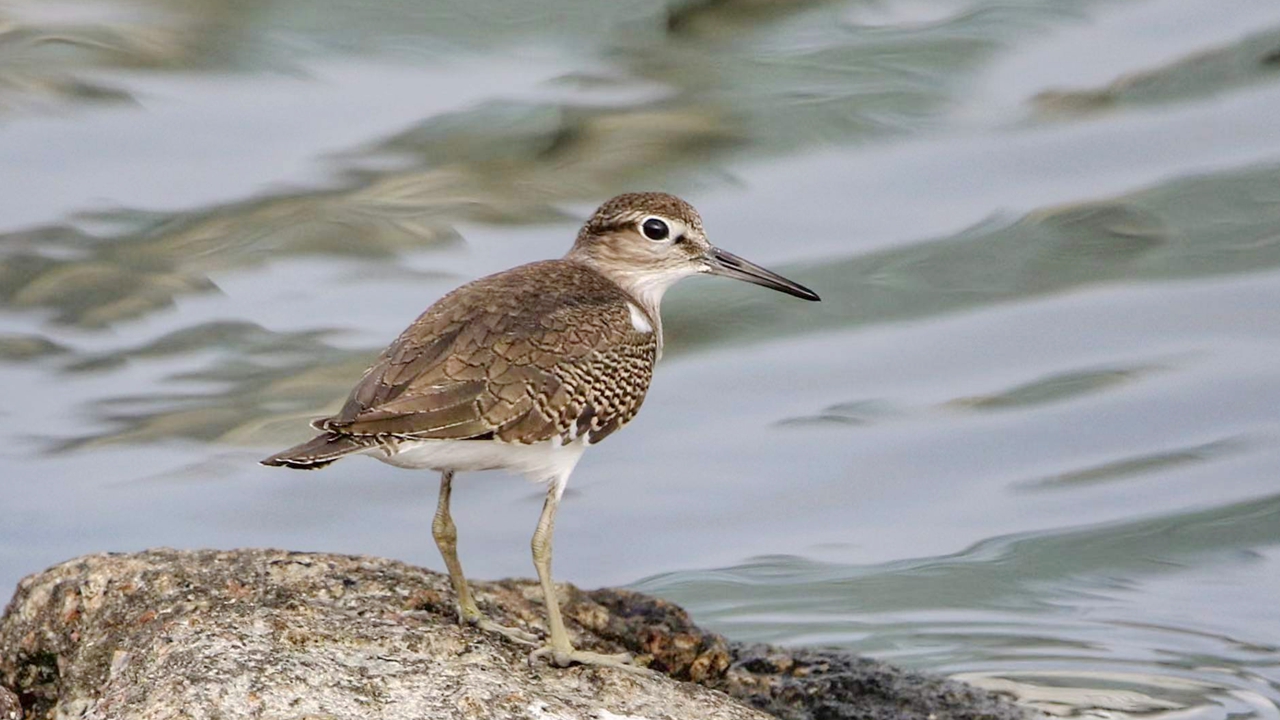 A common sandpiper is seen in Shenzhen Bay Park, Nanshan District.

Another interesting fact about the common sandpiper is that they have a high degree of site fidelity, meaning they are very likely to return to the areas they previously visited. Thus, over the years you will likely see them visiting the exact same locations during their migration stopovers.
矶鹬的另一个特征是对环境忠诚度很高,也就是说,它们经常会回到曾经待过的地方。因此,你会看到它们几年间总是出现在相同的越冬栖息地。
Their breeding season runs between May and June when they build their nests and lay up to four eggs per clutch once a year. Both parents will incubate the eggs for about three weeks. After a further four weeks of feeding by both parents, the youngsters are ready to go their own way.
它们的繁殖季是在每年的五到六月份。在这期间,它们会筑巢,并产下最多四颗蛋,孵蛋用时约三周,由雄鸟雌鸟共同完成。幼鸟在接受父母投喂约四周后可以独立生存。
This and dozens of other species are returning to the same locations in our city year after year. We must preserve the shores and water bodies and maintain a healthy ecosystem, so that these incredible animals can keep bringing their beautiful presence to Shenzhen.
有不少鸟类都和矶鹬一样,每年都会回到深圳过冬。我们应当保护好水体和水岸,维护生态系统的健康,这样才能继续在这座城市里见到这些神奇的小动物。