Share

Print
A+
A-
The giant Asian mantis
Writer: Isaac Cohen | Editor: Liu Minxia | From: Shenzhen Daily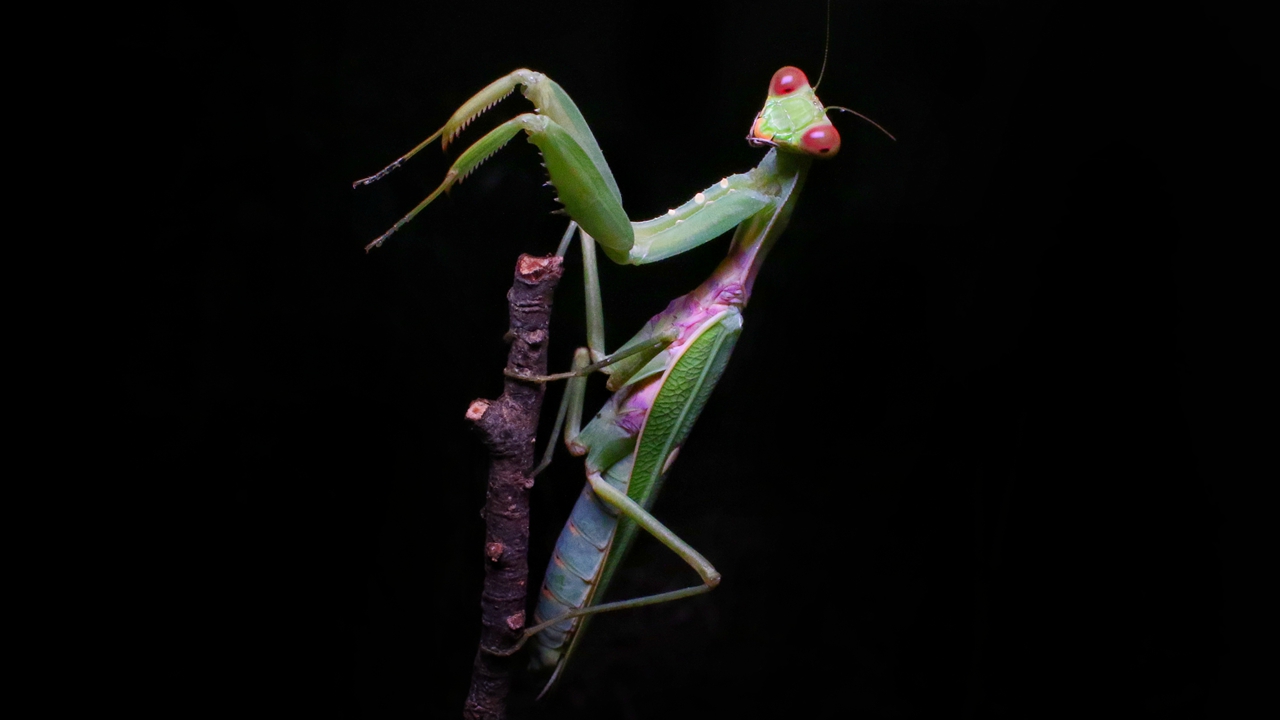 A giant Asian mantis is seen resting on a twig in Bijia Mountain Park, Futian District. Photos by Isaac Cohen

The giant Asian mantis
The world of invertebrate animals is fascinating, especially when it comes to insects, which constitute almost 80% of the total animal species on our planet. Their huge populations speak about their undoubted success in evolution.
无脊椎动物的世界充满奇妙,尤其是昆虫,占据了全球动物总物种数近80%数量,是物种进化的成功范例。
Shenzhen is home to more than 7,000 insect species from multiple orders. Still, one species especially has captivated human fascination for many years due to its unique shape and behavior: the praying mantis.
深圳拥有属于多个目的近7000种昆虫,其中有一种以它们独特的外型和行为取胜,长久以来吸引着人们的目光。它们就是螳螂。
These astonishing insects have a very long thorax, a triangular head that can turn almost 180 degrees, a unique characteristic among insects, and a broad abdomen. But its most remarkable characteristic is probably its front pair of legs, a couple of long spiny limbs, sharp and with claws they use to catch their prey, also making possible an elevated pose that resembles a person's position when praying.
螳螂胸部狭长,头部呈三角形,能够180度旋转,显著区别于其他昆虫。腹宽阔,一对前腿特化为具有尖锐锯齿的镰状捕捉足,能够攫取并控制猎物。同时,它也可以只借助后腿站立,同时把前腿收在胸前恫吓敌人,看起来就像一位正在祈祷的修士。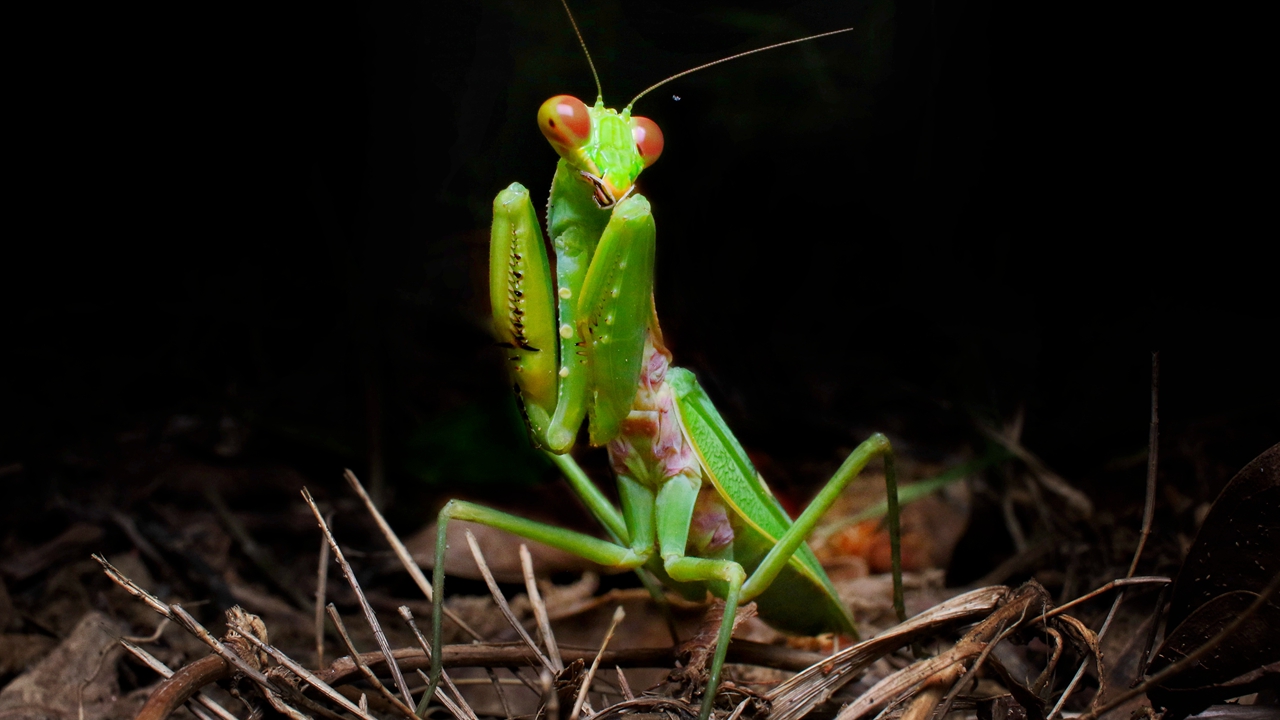 A giant Asian mantis is seen resting on a twig in Bijia Mountain Park, Futian District.

Praying mantises are carnivores, and using a compelling set of jaws, they feed mainly on insects.
螳螂属肉食动物,上颚强劲,通常以其他昆虫为食。
The giant Asian mantis (Hierodula patelliufera), also known as the giant praying mantis, can strike such small vertebrate animals as frogs, lizards, or even birds.
深圳本地的广斧螳体型巨大,甚至可以捕食青蛙、蜥蜴甚至鸟类等小型脊椎动物。
They can grow up to 6 centimeters, with the female bigger than the male. The male is eaten by the female after copulation, providing an essential source of nutrients for the soon-to-be mother.
它们身长可达6厘米,雌性个体体型通常大于雄性。交配后,雄性个体通常会被雌性捕食,沦为后代的养料。
Praying mantises are fantastic masters of camouflage and are not easily seen by the naked eye. If you see one in your way, enjoy it and let it go, so it can continue participating in the dynamics of our rich urban ecosystem.
螳螂是昆虫界的伪装大师,肉眼很难发现它们的身影。如果你有幸碰上一只,请别惊扰它,让它们继续在我们城市的生态系统中发光发热。