Share

Print
A+
A-
The brown fish owl
Writer: Isaac Cohen | Editor: Liu Minxia | From: Shenzhen Daily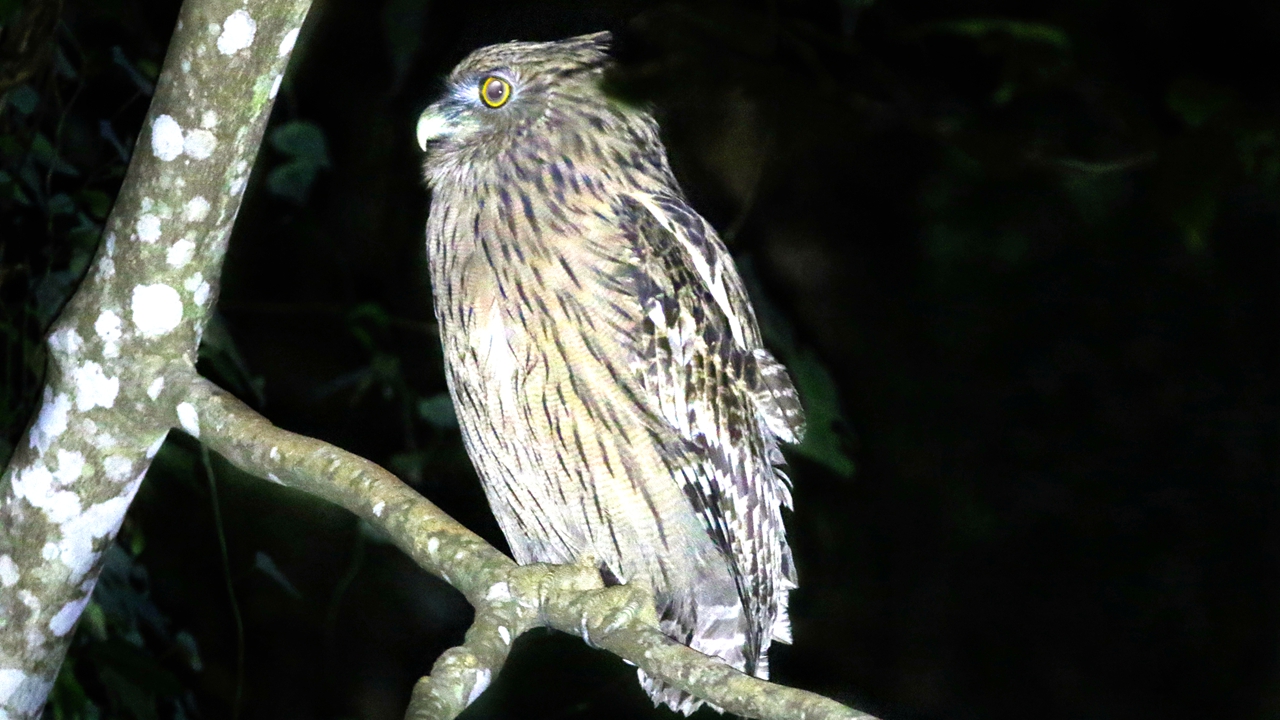 A brown fish owl is perched in a tree at Wutong Mountain in Luohu District. Photos by Isaac Cohen

Brown fish owl
When the night falls in the city, and most animals go to find a place to rest, it is time for the nocturnal animals to wake up and be active. One of the most fascinating nocturnal animals we can find in Shenzhen is the magnificent brown fish owl (Ketupa zeylonensis).
夜幕降临,万籁俱寂,此时的深圳是夜行动物的主场。在这些昼伏夜出的生灵中,褐渔鸮是最让"鸟友"们着迷的一员。
Growing up to 60 centimeters in length and with an impressive wingspan of almost 1.5 meters, this large owl can be spotted foragingShenzhen's suburban mountains for food.
这种猫头鹰体长达60厘米,翼展达1.5米,栖息于深圳山区的森林中。
Brown fish owls have a flat head adorned with a noticeable set of feathers that resemble the ears of furry animals. The face is a yellowishbrown, and the cheeks, crown, and upper parts are dark brown with some streaks.
褐渔鸮有着宽阔扁平的脸盘,头顶两侧的羽簇竖直如猫耳,面盘覆羽棕黄色,颊部、冠部及上半身覆羽棕色,羽干纹明显。
The wings are mottled with dark brown feathers, and the throat is whitish, with a continued lighter coloration over the chest and belly with brownish crossed lines. The eyes are bright yellow, the beak is gray, and the legs and feet are also yellowish.
两翼覆羽为斑驳的深棕色,喉白色,胸腹部的覆羽颜色稍钱,并带有棕色羽干纹。虹膜金黄色,喙灰绿色,脚黄绿色。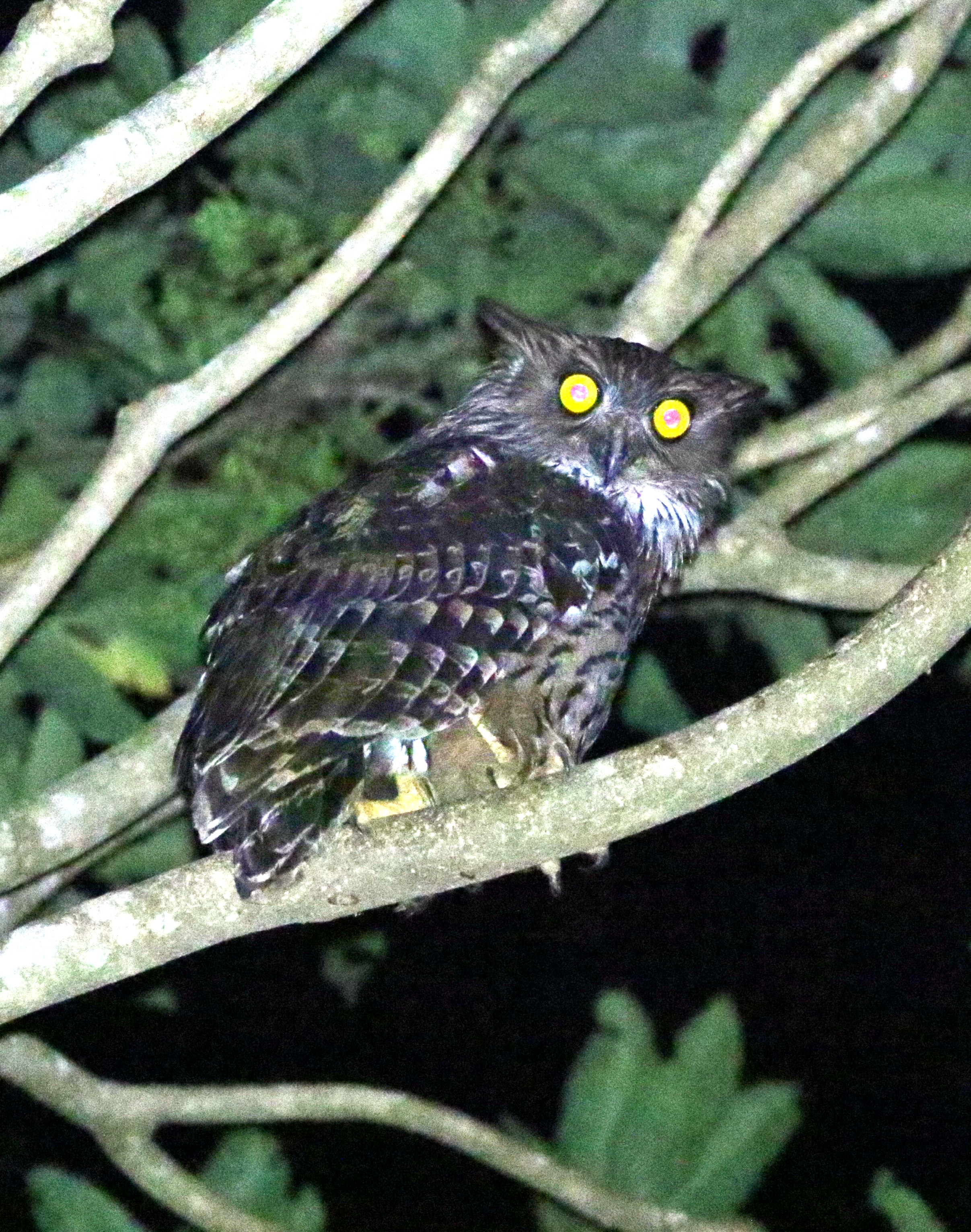 A brown fish owl is perched in a tree at Wutong Mountain in Luohu District.

Brown fish owls are commonly seen in forested areas around streams, hunting for fish, amphibians, snakes and lizards. However, they have also been observed consuming rodents, insects and even other birds.
褐渔鸮常见于水源附近的森林中,以鱼类、两栖类、蛇类、蜥蜴为食,有时也吃啮齿类、昆虫和鸟类等动物。
This fascinating owl breeds during the winter months in our city and nests near water sources where they lay up to three eggs per clutch. Eggs hatch after about five weeks and the work is done by females alone. However, chicks will be cared for by both parents for 50 days before they are ready for independence.
褐渔鸮于冬季繁殖,营巢于水边,每窝产卵可达3枚,由雌鸟独自孵化5周后雏鸟方破壳,再由亲鸟共同喂养50天后才可离巢独立生活。
In addition to being fascinating creatures to watch, owls are essential as third-order predators incontrolling the population of other predators, so it'snecessary to preserve them and their habitats.
除了独特的外表,猫头鹰还是重要的高阶捕食者,能够有效调控其他低阶捕食者的种群数量。因此,保护它们的种群和栖息地至关重要。