Share

Print
A+
A-
The Chinese University of Hong Kong, Shenzhen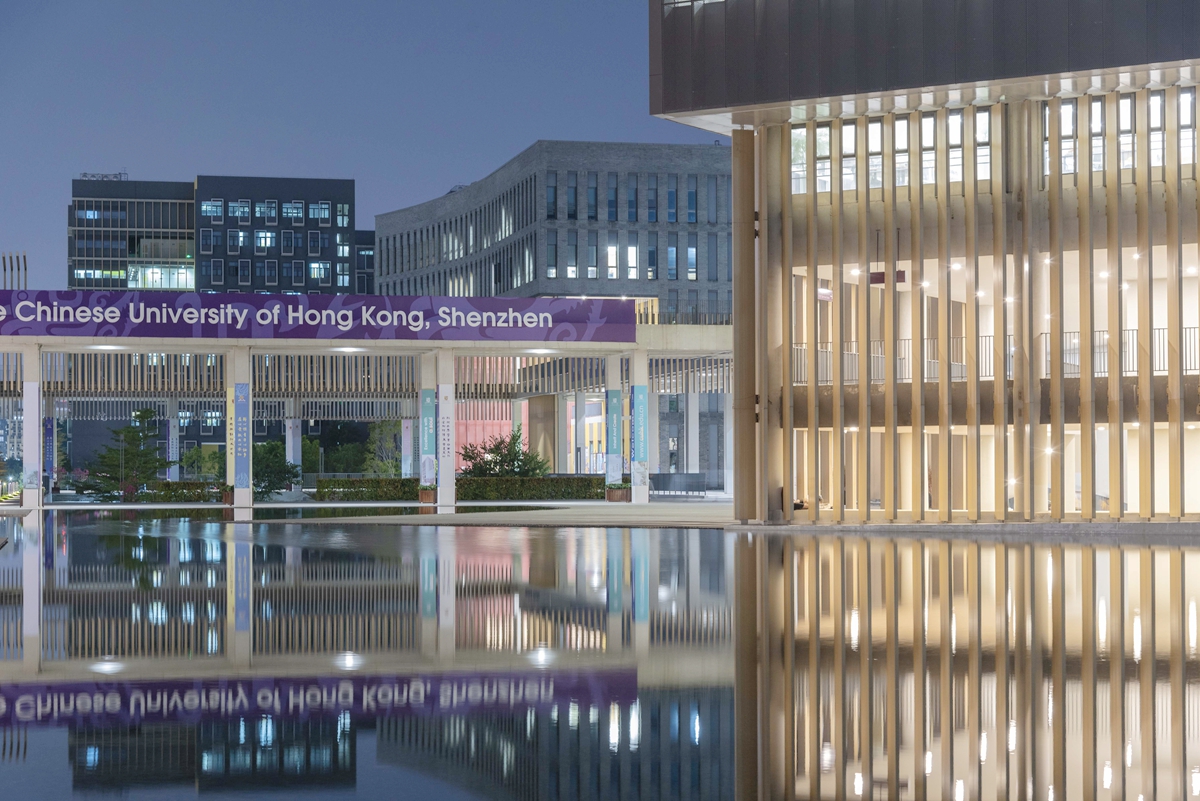 The Chinese University of Hong Kong, Shenzhen. Photo from the university's website

The Chinese University of Hong Kong, Shenzhen was founded upon approval by the Ministry of Education in 2014 and in accordance with the Regulations of the People's Republic of China on Chinese-Foreign Cooperation in Running Schools.
The University was established with the mission to explore a new path for higher education that bridges China and the world. It seeks to cultivate innovative talents with a global perspective, Chinese cultural traditions and social responsibilities.
Currently, more than 9,000 students are studying at The Chinese University of Hong Kong, Shenzhen.
Over the past eight years, the University has established six schools, namely the School of Management and Economics, the School of Science and Engineering, the School of Humanities and Social Sciences, the School of Data Science, the School of Music, and the School of Medicine. These six schools, together with the Graduate School, offer 26 undergraduate programs and 36 postgraduate programs.
CUHK-Shenzhen encourages international experiences and seeks to nurture global awareness. As of March 2023, it has signed agreements with over 130 renowned universities in 30 countries across the globe, offering around 230 international programs of different types. Over 60% of undergraduates have participated in overseas academic exchange programs.
The University's global recruiting has gathered the world's leading scholars and scientists. By September 2022, nearly 520 distinguished scholars have joined our faculty team, each of which has had teaching or research experiences overseas, including 5 Nobel laureates, 2 Turing Award laureates, 1 Fields Medal winner. Together with their knowledge and expertise, they bring to CUHK-Shenzhen their vision, creativity, passion and dedication for education.
Add: 2001 Longxiang Blvd., Longgang District, Shenzhen (龙岗区龙翔大道2001号香港中文大学(深圳))
Metro: Line 3, 14 or 16 to Universiade Station (大运站) then take a bus
Tel: 84273284
Map
The Chinese University of Hong Kong, Shenzhen