Share

Print
A+
A-
The Pallas' squirrel
Writer: Isaac Cohen | Editor: Shenzhen Daily | From: Shenzhen Daily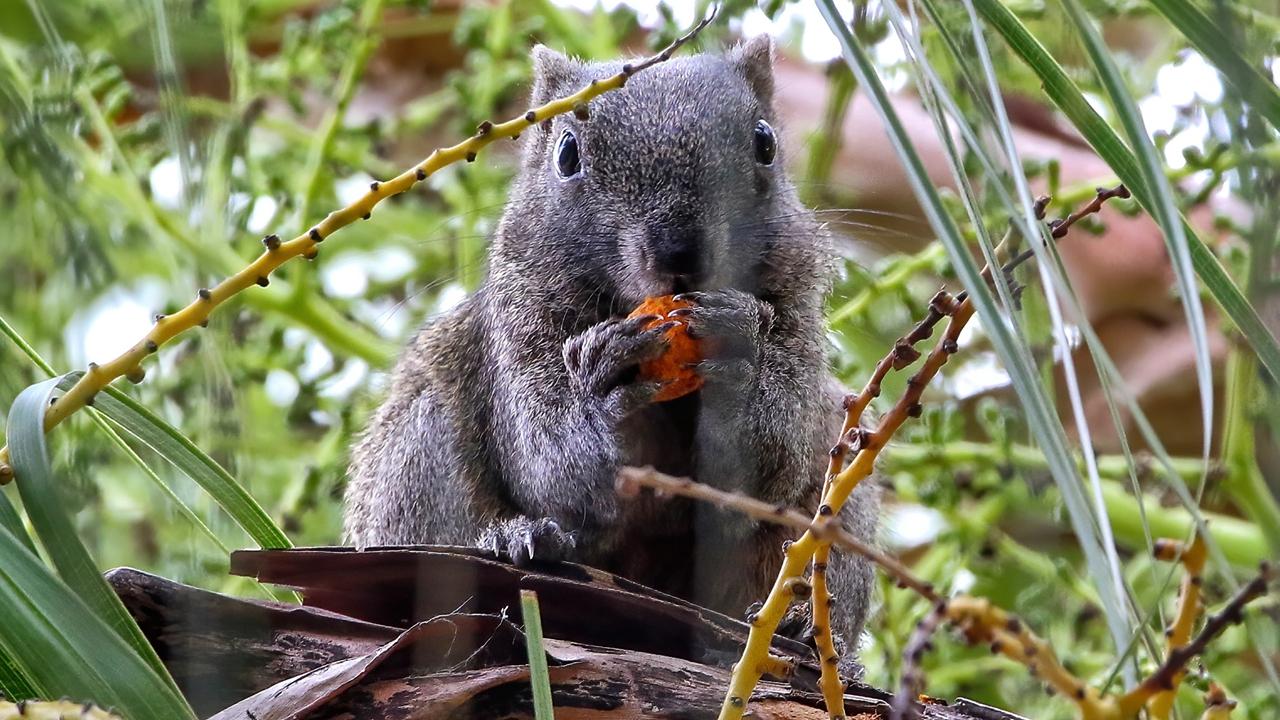 A Pallas' squirrel is seen in a tree in Donghu Lake, Luohu District. Photos by Wang Haolan

The Pallas' squirrel
The red-bellied squirrel, also known as Pallas' squirrel (Callosciurus erythraeus), is a beautiful medium-sized mammal that can be found in our city.
赤腹松鼠是一种体型中等的深圳本土哺乳动物。
Its body is approximately 25 centimeters long, and it has a fluffy tail that is equally long. The fur is light brown, while the underbelly has a reddish hue, with some discolored brown on the tail that fades into red.

它们躯干长度约25厘米,蓬松的尾部几乎与躯干等长。体被毛浅棕色,腹部泛红色,尾被毛大致棕色,亦夹杂少许红色。
These squirrels are prevalent throughout China, including the islands of Taiwan and Hainan, and they thrive in forested areas at various elevations. Their diet mainly consists of seeds, fruits, flowers and leaves, but they have also been seen consuming insects and birds' eggs.
赤腹松鼠在中国极常见,出没于林上层区域,取食树木种子、果实、花朵及树叶,有时也吃昆虫和鸟蛋。
Squirrels breed all year round, with pregnancy lasting for about 45 days. They become ready to mate again as soon as the first litter is prepared to leave the nest. After 12 months, young squirrels reach reproductive maturity, which helps stabilize their population.
赤腹松鼠终年可繁殖,雌性孕期达45天,待幼仔初长成后便可再度交配繁殖。幼年个体12月后便性成熟,开始繁衍下一代。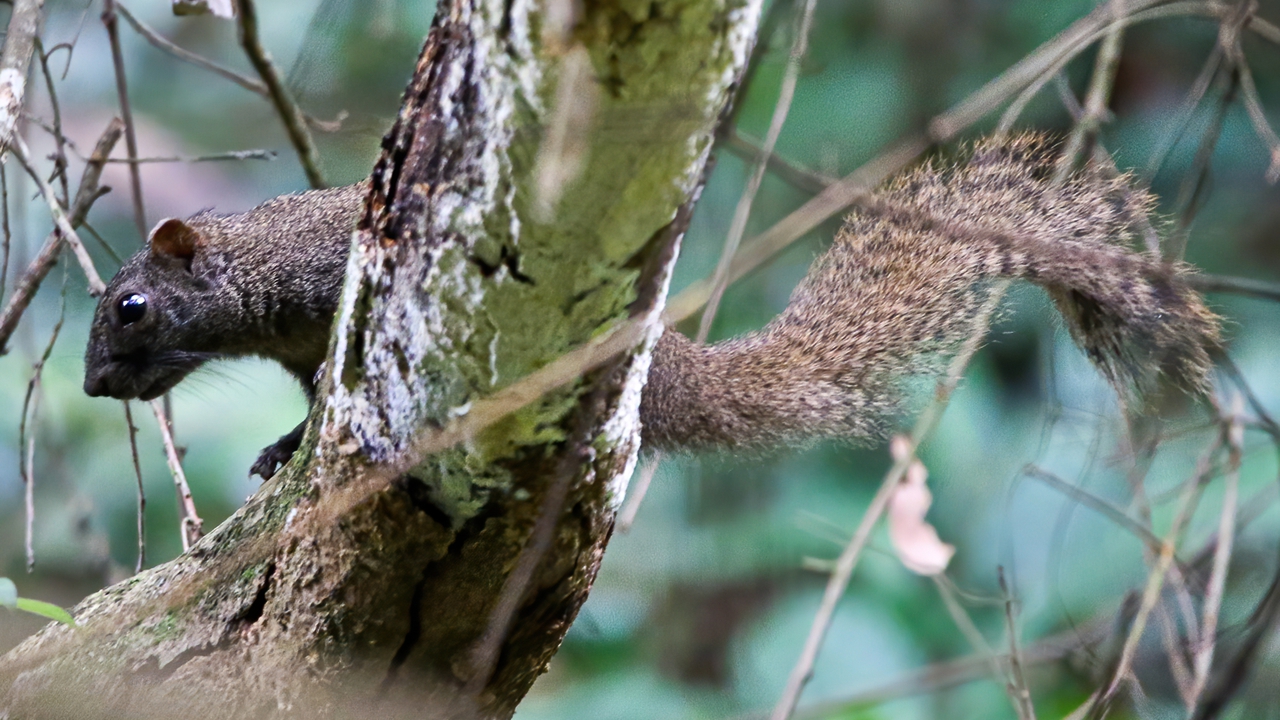 A red-bellied squirrel is seen in Donghu Park.

It is crucial to maintain a complex and dynamic ecosystem to sustain species like the red-bellied squirrel. Birds and snakes are their primary predators, and many other mammals, birds and reptiles compete for resources.

为了保护赤腹松鼠等本土物种,维系生态平衡至关重要。它们不仅要躲避鸟类、蛇类等天敌的捕食,还要与其他哺乳动物、鸟类及爬行动物竞争生存资源。
Therefore, we must continue to protect our forests and parks to ensure that these and other species can live in our fantastic city for years to come.

因此,为了帮它们一把,我们要保护好深圳各地的林业资源,让这些邻居能够继续安心地在我们的城市里繁衍生息。