Share

Print
A+
A-
Signature matches held in Shenzhen
From: Shenzhen Municipal Talent Affairs Bureau
In such a young city, sports have become an integral part of residents' lives. Shenzhen has hosted the 2011 World Universiade, the 2019 FIBA Basketball World Cup, the WTA Finals, the China Cup International Regatta, and other world-class events. It has also hosted the International Champions Cup, the French Super Cup, and the NBA China Games. World-famous soccer clubs such as AC Milan, Inter Milan, Bayern Munich, and Paris Saint-Germain have all played games in Shenzhen, as have NBA teams like the LA Lakers, Brooklyn Nets, Golden State Warriors, Minnesota Timberwolves, and even the legendary Michael Jordan and his Charlotte Hornets.
Meanwhile, Shenzhen is home to 19 professional clubs of traditional sports and three e-sports clubs that all compete in national leagues. If you are a sports fan, Shenzhen will never disappoint you.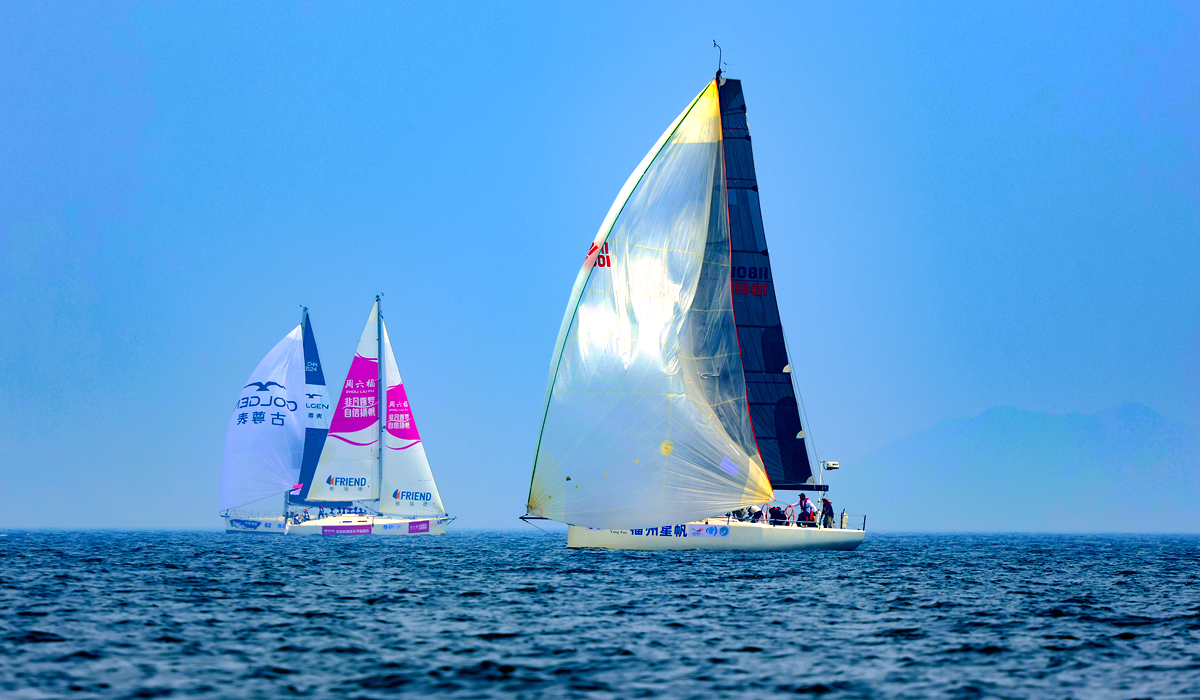 The China Cup International Regatta
The China Cup International Regatta, a regatta that serves as the pride of China
Launched in Shenzhen in 2007, this is the first international regatta founded by Chinese people. It is also the only high-end sports event carrying the name of the "China Cup" that is recognized by the governmentand serves as a key part of the International Sailing Federation's sports calendar. Approved by the State General Administration of Sport and co-sponsored by the Water Sports Management Center of the administration and Shenzhen Municipal Bureau of Culture, Radio, Television, Tourism and Sports, the regatta has been held once a year in the waters of Shenzhen Daya Bay. So far, 13 editions have been successfully held. The regatta has also pocketed the coveted "Best Sailing Race in Asia" title on numerous occasions, and emerged as a new cultural calling card for China. The event features a series of sideline activities such as the Blue Grand Ceremony, the Knight of The Times award ceremony, the Asian Maritime Culture Development Forum, and the Celebrity Golf Invitational Tournament. In 2014, the China Cup debuted its first Youth Open sailing competition, with the aim of cultivating young professionals to make their name in the sport.
Chinese Super League – Shenzhen FC, Chinese Super League champion takes no prisoners
Founded in 1994, Shenzhen FC had within two years established itself as a force to be reckoned with. It finished top of China League Two in its debut year and performed the same feat in 1995 after being promoted to China League One. After years of grinding it out in the nation's top football league, it won the Chinese Super League in 2005, while also making it to the final four in the AFC Champions League.
Football celebrities such as China's Zeng Xuelin, Cha Bum-kun from South Korea, China's Zhu Guanghu, and France's Philippe Omar Troussier have all taken turns coaching the club, while its stars on the pitch over the years have included Zhu Bo, Peng Weiguo, Xie Feng, Li Weifeng, Li Yi, Yang Chen and Zheng Zhi. Despite having faced some turbulent periods, the club has shown its tenacity and gone from strength to strength, much like the city it grew up in.
In 2022 the club drew on the talents of China international midfielder Dai Weijun and other young stars to successfully dodge relegation, paving the way for it to embark on a new journey in 2023 against the best teams in the country. Take a trip to the Shenzhen Universiade Sports Center, the team's home ground, to see the full passion of Shenzhen's sports fans unleashed.
CBA – Shenzhen New Century Men's Basketball Team, youth Academy churns out waves of talented ballers
Founded in 2015, Shenzhen New Century Men's Basketball Team began to compete in the Chinese Basketball Association league that year. In the CBA, the team quickly built a name for itself by establishing China's best youth training system. Among the big names it has cultivated are Li Muhao, Shen Zijie and He Xining.
Table tennis league – Shenzhen University Team, world's best Chen Meng, Sun Yingsha set to shine
Table tennis is China's national sport. A popular saying among China's table tennis circle has it that "it's easier to win a world championship than a national championship." But the Shenzhen University Table Tennis Club is a team of aces.
Tokyo 2020 Olympic champions Sun Yingsha and Chen Meng, who as of press time were ranked world No.1 and No.2, respectively, currently play for Shenzhen University. Before the women's singles final at the Tokyo Summer Games, many people predicted that the stars ofShenzhen University had already booked gold and silver for Team China. The Shenzhen University Team also features He Zhuojia, Sun Yizhen and Zong Geman, identified as stars of the future. From 2020 to 2022, this massively talented college team made it to the finals of the Table Tennis Super League for three years on the trot, walking away with the gold once.
Women's volleyball – Shenzhen Phoenix, international team fits Shenzhen's character
Women's volleyball is a banner sport in China, and extremely popular in Shenzhen. The city once served as the home of China's August First women's volleyball team. After the team relocated further north, Shenzhen Phoenix, founded in 2021, replaced it as the new home team.
Shenzhen Phoenix is the first volleyball club in China built by a local club in partnership with a national team. The team serves as a bridge between Shenzhen and other Belt and Road countries in terms of sports exchanges through technical cooperation with Serbia. It finished 8th when it debuted in the 2021-2022 China Women's Volleyball Super League. Foreign players include 2018 World Championship winner Tijana Boscovic as well as Ana Jaksic and Sara Klisura, all from Serbia, and Azerbaijan's Odina Aliyeva.
Ice hockey – Shenzhen Kunlun Red Star
Ice hockey – Shenzhen Kunlun Red Star, representing China in European and American sports
Founded in Shenzhen in 2017, Shenzhen Kunlun Red Star Ice Hockey Club has represented Shenzhen at the Canadian Women's Ice Hockey League (CWHL), the Women's Ice Hockey League (WHL) – a Eurasian affair comprising eight Russian teams and one from China -- and more of the sport's international women's leagues. The team even pocketed gold in the 2019-2020 WHL season. Meanwhile, China's national women's ice hockey team, featuring no fewer than 16 Shenzhen players competed in the 2022 Beijing Winter Games, 12 years after China's women's ice hockey team last made it to the Olympics. The team later won its first Division B title at the 2022 World Women's Ice Hockey Championships by triumphing in all five of its games, and was finally promoted to Division A after an 11-year wait. Sixteen of the 17 women who participated at the World Championships were from the Shenzhen team. In June 2022, Shenzhen Kunlun Red Star ice hockey was awarded the title of Sports Industry Demonstration Project of Guangdong Province.
Other professional sports clubs in Shenzhen
Shenzhen Nanling Tielang Football Club
Top four in the AFC Futsal Club Championship
Shenzhen Bao'an Mingjinhai Men's Volleyball Club
Men's volleyball team for Super League matches
Shenzhen Yuzhong Badminton Club
Taking 6th place in the Badminton Super League
Shenzhen Sea Wolf sailing club
Four-time champion of international regattas
Shenzhen Pengcheng Chess Club
Advancing to 2022 Chess First Division finals
Shenzhen Nangang Power Bridge Club
Repeat winner of the national Class A Club League
V5 Club (League of Legends)
2022 Spring champion and second runner-up of season
DYG Club (King of Glory)
2020 KPL League champion
STE Club (Game for Peace)
2021 S4 Season Grand Final champion