Share

Print
A+
A-
The rice paddy frog
Writer: Issac Cohen | Editor: Zhang Chanwen | From: Shenzhen Daily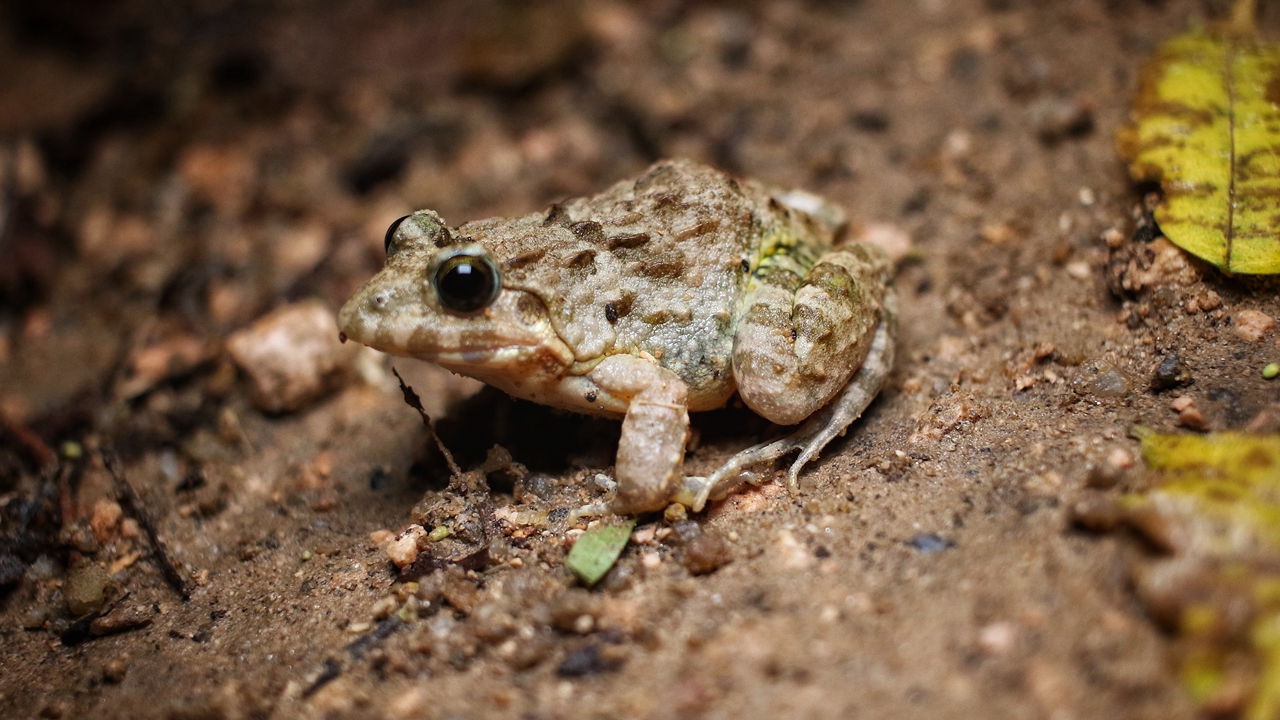 A rice paddy frog is seen in Tanglang Mountain in Nanshan District. Photos by Isaac Cohen

The rice paddy frog
The paddy frog (Fejervarya multistriata) is native to East and Southeast Asia, including China, Vietnam, and Laos. This tiny frog is an important part of our city's biodiversity.
稻田蛙(也称泽蛙)是一种原产于中国、越南、老挝等东亚及东南亚国家的蛙类,是当地生态系统的重要组成部分。
The paddy frog is a small amphibian with an average length of around 3-4 cm. Covered entirely in small, warty bumps, it has a long, pointed snout. A light-colored stripe that runs along its back makes it easily recognizable. The coloration of this species ranges from light brown to dark green, depending on its habitat.
稻田蛙体型较小,身长仅3~4厘米,全身遍布细小的疣点,吻长而尖,躯干具一自吻部延伸至尾部的明亮浅色纵纹,是本物种重要的辨别依据。不同个体的栖息环境不同,体色亦不同,由浅棕至深绿不等。
This amazing frog is typically found in areas with high humidity, such as rice paddies, marshes, and other wetland habitats. A burrowing species, they dig holes in the ground to hide and can often be found in muddy soil or under rocks.
This carnivorous amphibian feeds primarily on insects and other invertebrates, including beetles, ants and flies, which they catch with their long, sticky tongue.
Like other amphibians, the paddy frog has several natural predators including birds, snakes, and small mammals such as shrews and rodents.
稻田蛙喜潮湿,常见于水田、沼泽等湿地生境,擅挖掘,常躲避在泥泞的地洞中或石头下面。它们属肉食蛙,主要以昆虫和无脊椎动物为食,也和其他蛙类一样被鸟类、蛇类及鼠类、鼩鼱等小型哺乳动物捕食。
They have developed several defense mechanisms to protect themselves. For instance, they can inflate their bodies to make themselves appear larger and more intimidating, and they secrete a toxic substance from their skin that can be harmful to predators.
面对天敌,稻田蛙有独特的自卫手段:它们会鼓起身体,让自己的体型看起来更大,不好欺负,还会通过皮肤分泌出一种对捕食者有害的毒素。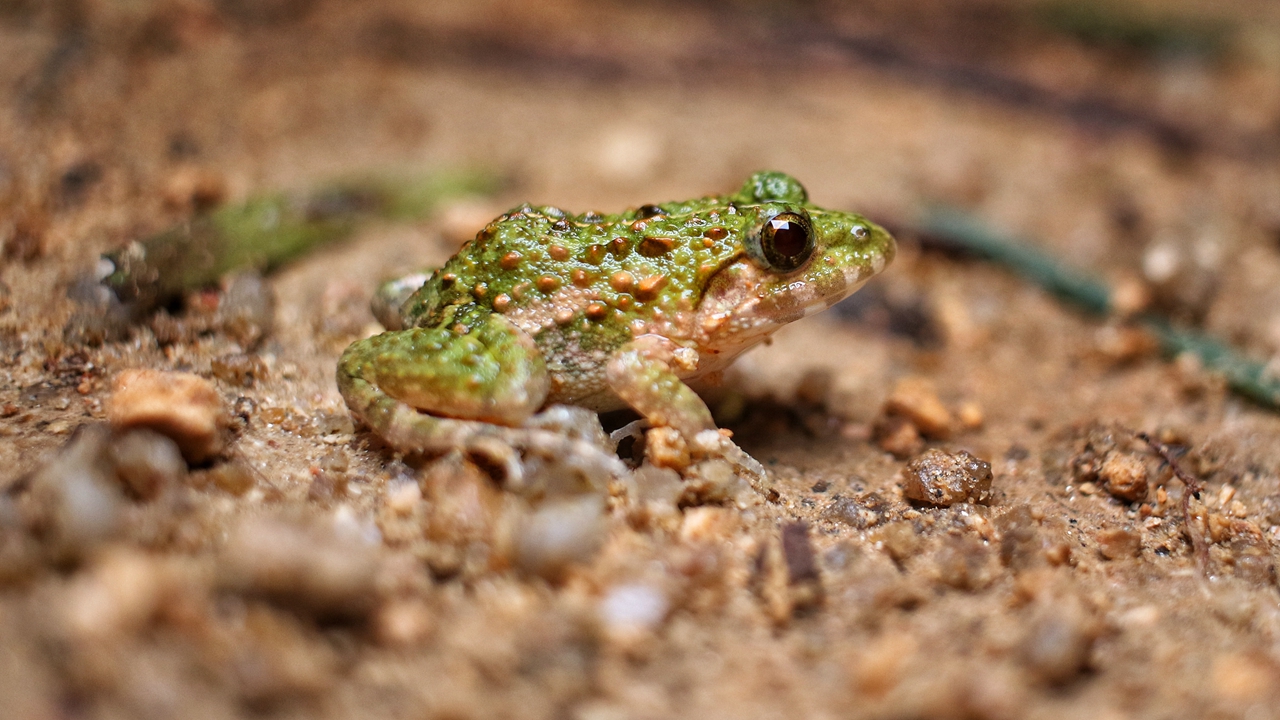 A light green-colored rice paddy frog is seen in Tanglang Mountain in Nanshan District.

Their breeding season usually begins in early spring when the temperature starts to warm up. During that time, males call out to females with a characteristic sound. After mating, the female lays her eggs in a gelatinous mass, which she then attaches to plants or other objects in the water.
早春乍暖还寒之时,稻田蛙便开始求偶,此时雄蛙会发出响亮的鸣叫吸引雌性抱对。交配后,雌蛙会寻找植物丛或水岸产卵,产下的蛙卵被包裹在浓稠的粘液状卵鞘中,能够牢牢地吸附在周遭的物体表面上。
Frogs play an essential role in its ecosystem as predators of insects and other invertebrates. Its burrowing behavior can also help to aerate the soil, benefiting plants and other animals in the area.
蛙类是生态系统中重要的捕食者,能够控制昆虫和其他无脊椎动物的种群数量。同时,它们善挖掘的习性能够疏通土壤,有利于生境中的植物以及其他动物的生存。
Paddy frogs are currently listed as a species of "Least Concern" by the International Union for Conservation of Nature (IUCN). However, like many amphibians, this species faces habitat loss, pollution, and climate change threats. The degradation of wetland habitats due to urbanization and agriculture is a significant concern for their survival, while pollution from pesticides and other chemicals can contaminate the water and reduce their populations.
稻田蛙并未被IUCN红色名录列为受威胁物种。然而,它们的生存状况仍值得引起重视。除却常见的栖息地丧失、人类活动污染及气候变化等威胁蛙类生存的因素外,城市化及农业活动导致的湿地面积萎缩、滥用杀虫剂引起的食物短缺及化学制品对水体的污染也是导致它们种群数量减少的元凶。
Map
The rice paddy frog