Share

Print
A+
A-
A new look at Guanlan Old Market
Writer: | Editor: Lin Songtao | From: Shenzhen Daily | Updated: 2023-06-07
Guanlan Old Market in Longhua District, which used to be called "Little Hong Kong," was one of the four historical markets in Shenzhen from the 18th century to the early 20th century. After the three-year renovation, it has been a popular place for inheriting the city's history and culture. The market is a subvenue of the 19th China (Shenzhen) International Cultural Industries Fair (ICIF), with a string of events blending traditional and trendy elements sure to give you a fresh experience.
The vague Chinese characters on the facade of an old building in Guanlan Old Market read "People's Post," which shows the building used to be a post office. Photos by Lin Songtao
The former Guanlan Old Market was a typical Hakka block integrating residence, commerce and defense, where modern visitors can still sense the traditional culture, folk beliefs and customs and its distinctive architecture in a mix of Lingnan, Hakka and Western styles. A dock by the Guanlan River used to be a transfer point for foreign goods entering Huiyang, northern Guangdong and inland areas.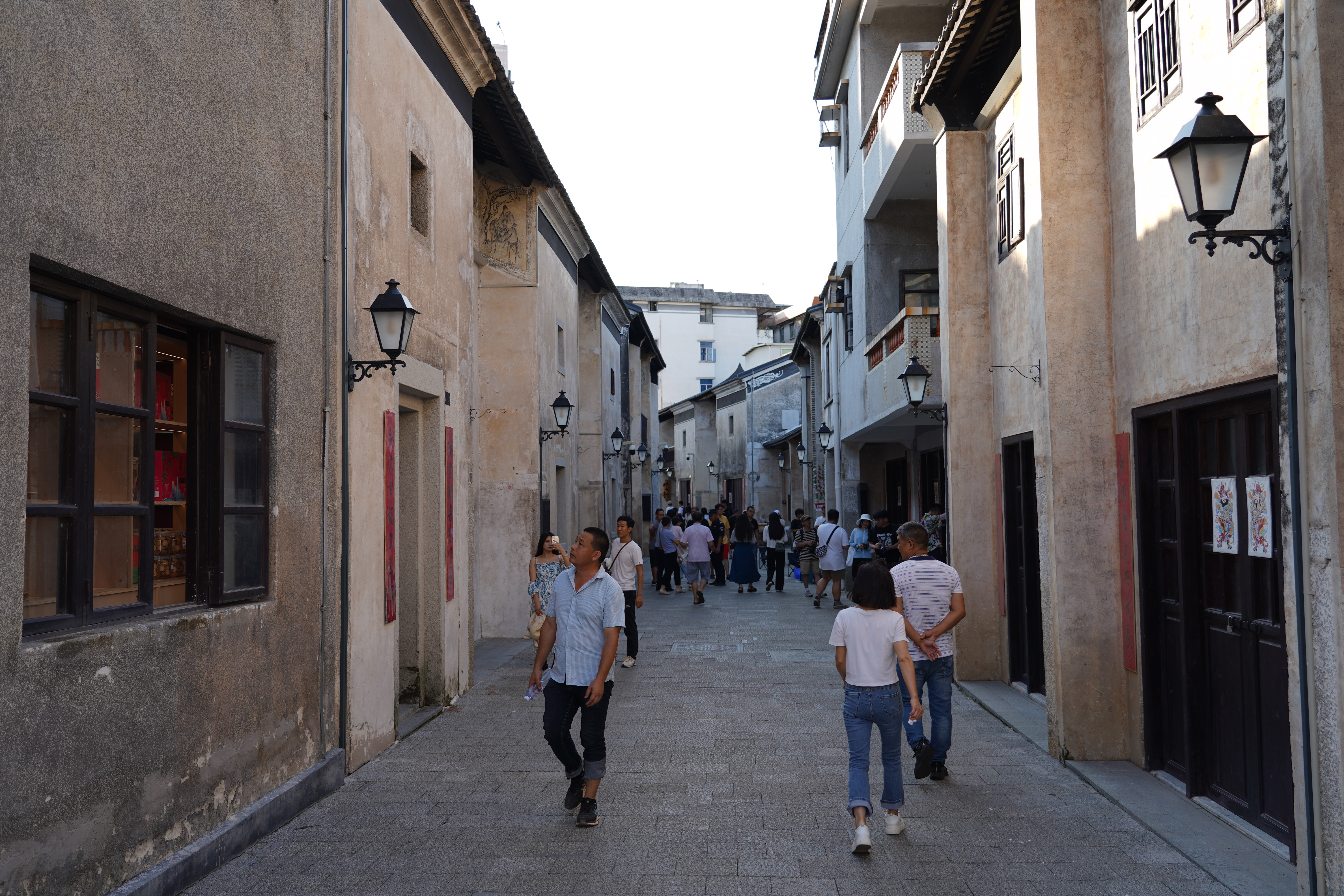 In 2019, to revive the old market, Longhua District began to renovate the area. Now, 15 diaolous (fortified watchtowers) and over 100 buildings dating back to the Qing Dynasty (1644-1911) have been retained. On the bank of the Guanlan River, there is a large banyan tree about 150 years old and the Guanlan Old Temple.
During the ICIF running through Sunday, you can not only wander in the old alleys and under the arcades while feeling the vitality of various cultural product shops and booths but also enjoy stunning outdoor performances, such as lion dances, Cantonese opera, Hanfu dances and guqin shows. As night falls, a dream-like light show will be projected on the facades of the watchtowers for visitors to be immersed in a dazzling world of the old and new.