Share

Print
A+
A-
Fair yields rich returns for visitors, exhibitors
Writer: Chen Siqi, Yu Meixi | Editor: Wang Yingxin | From: Shenzhen Daily | Updated: 2023-06-12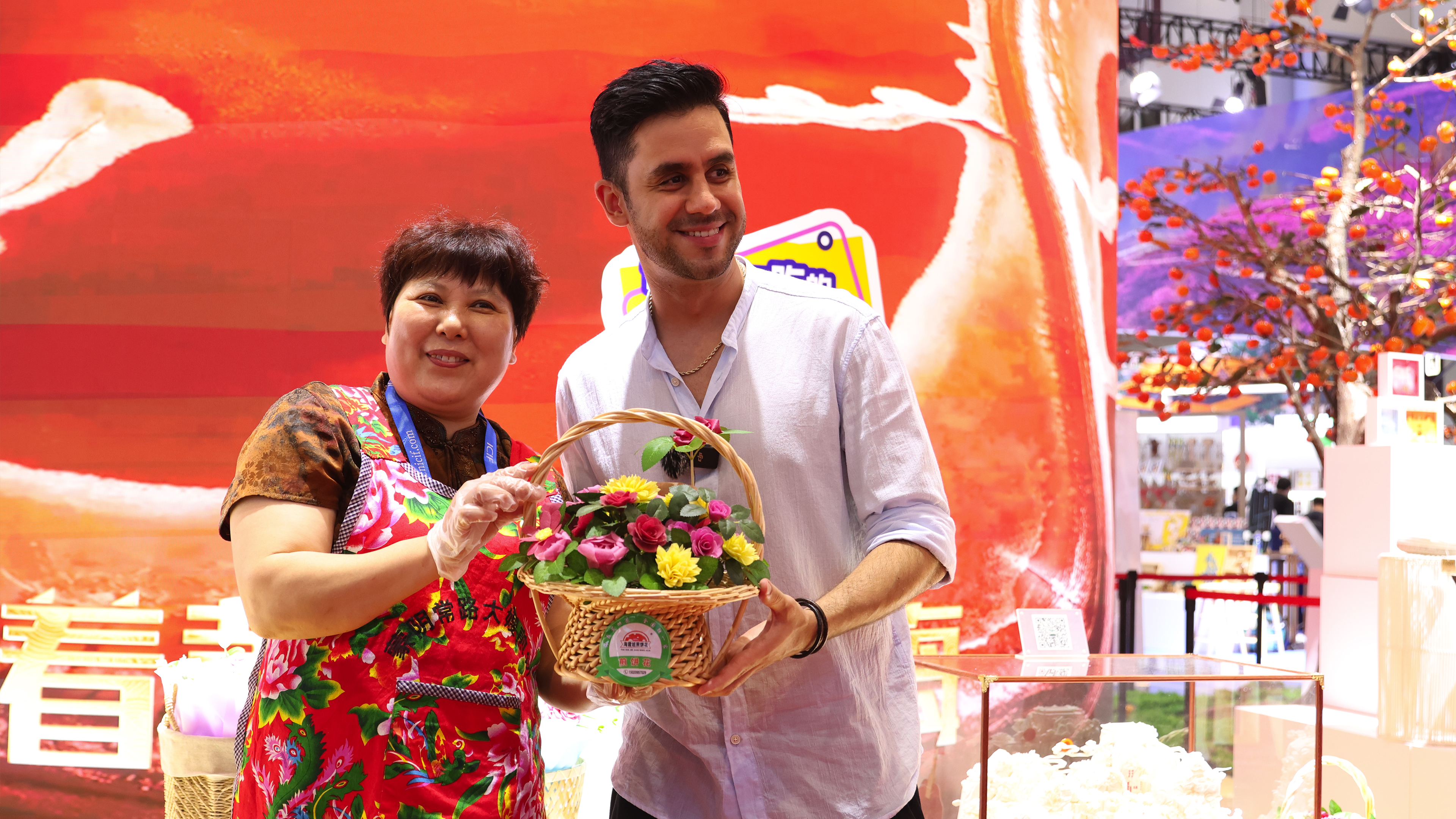 The 19th China (Shenzhen) International Cultural Industries Fair (ICIF) saw a great number of visitors from home and abroad. Liu Xudong
The 19th China (Shenzhen) International Cultural Industries Fair (ICIF) saw a great number of visitors walking in and out of the south lobby of the Shenzhen World Exhibition & Convention Center in Bao'an District yesterday, the last day of the five-day cultural feast.

"I'm thrilled to see the traditional Chinese cultural dance and song performances as I just entered the convention center. The performance was great, and it's like a captivating audiovisual sensation to me," a resident surnamed Song said. The China Oriental Performance Arts Group brought around 20 artists from Beijing to give 11 performances over the course of five days. "Each performance attracted an audience of over 100," Chen Jiaxin, a representative of the group, said.
"We learned through a WeChat account that ICIF is showcasing cultural features from different provinces this weekend. I'm eager to visit the booth representing my hometown, Shandong Province," a postgraduate student surnamed Ruan, who studies at Peking University Shenzhen Graduate School, said. He teamed up with five other friends to visit the cultural fair.
Performing with silhouette puppets made from translucent leather or paper against a backlit screen, Chinese shadow play, or "Piying Xi," at the Shandong booth intrigued audiences from home and abroad with its enchanting blend of visual art, storytelling and puppetry.
"My experience at the cultural fair here in Shenzhen was truly enriching, as the products I brought from Shandong received a tremendous amount of appreciation and popularity," said Li Juan, an intangible cultural heritage inheritor.
"Many children lined up here to play with the puppets, and some cultural products like the bags with Piying characters on and tools used for shadow puppet shows were also a hit," Li said.
A father surnamed Huang used the opportunity to educate his child about the history of various Chinese provinces as they visited the fair. "The lively fair presented the essence of the cultural achievements from across China. It has broadened my son's horizons," Huang said.
Shankar Koirala, an exhibitor from Nepal, brought pashmina and Himalayan singing bowls to ICIF. He told Shenzhen Daily that he was satisfied with the exhibition, and it was more than what he had expected. "It's my first time to participate in ICIF. We sold a lot of products here," Koirala said.