Share

Print
A+
A-
The black-headed gull
Writer: Isaac Cohen | Editor: Zhang Chanwen | From: Shenzhen Daily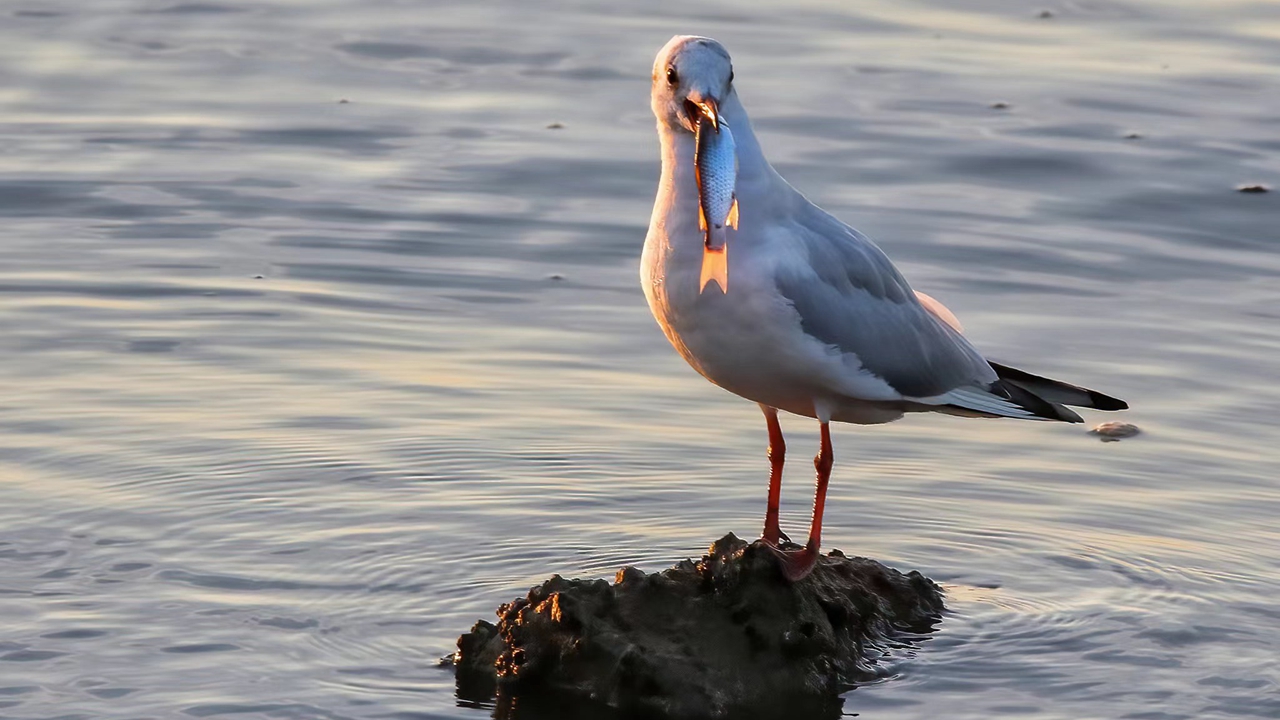 A black-headed gull is seen at Shenzhen Bay in Nanshan District. Photos by Isaac Cohen

The black-headed gull
The black-headed gull (Chroicocephalus ridibundus) is a small bird, measuring approximately 40 centimeters in length and weighing around 250 grams. It has a white body and wings, with a black hood that is prominent during the breeding season but absent during migration, revealing a white head. The bill is red with a black tip, and the legs are red.

红嘴鸥身长约40厘米,重约250克,是一种体型相对较小的海鸟。成鸟冬季全身雪白,繁殖季头、颈部羽毛转为深咖啡色,特征明显;喙鲜红色,喙尖黑;脚也为红色。
During the winter months, these fascinating birds stop in Shenzhen on their migration route. They inhabit various habitats such as wetlands, lakes, rivers, and coastal areas. In our city, Shenzhen Bay Park is the most likely location for spotting them.
红嘴鸥是深圳常见的冬候鸟,越冬于湿地、湖泊、河流及沿海滩涂。深圳湾公园是候鸟季观察它们的好去处。
A black-headed gull attack a male Eurasian wigeon at Shenzhen Bay Park.
In the breeding season, they form large colonies near water bodies, while atother times, they gather in smaller groups along coastlines. These social birds often assemble in sizable flocks and are recognized for their vocal nature. They have a diverse repertoire of calls, including a distinctive "laughing" call. They exhibit impressive aerial acrobatics when hunting for insects and small fish.

红嘴鸥通常以3至5只小群为单位在水体附近活动,繁殖季则集大群,喜喧闹,在野外极易辨识。它们的鸣声多变,甚至会发出犹如人类大笑一般的"哈哈哈"声,也被称作"笑鸥"。亦擅长飞行,常以各种高难度动作俯冲至水中捕食小鱼小虾。
A black-headed gull is seen at Shenzhen Bay in Nanshan District.
Black-headed gulls primarily feed on insects, small fish, crustaceans, mollusks, carrion, and refuse, which explains their regular presence in urban areas. During the breeding season, they also consume earthworms and aquatic insects.
红嘴鸥是机会主义捕食者,吃昆虫、小鱼、贝类、软体类,也食腐肉,或在人类聚落附近出没,捡拾残羹冷炙。繁殖季的时候,它们也会捕食蚯蚓和水生昆虫。
They build nests on the ground, typically among vegetation or on islands. The female lays up to three eggs per clutch, which will hatch after about three weeks. Both parents take turns incubating the eggs and caring for the young. The chicks fledge after about four weeks and become independent after another four.
本物种常在植被茂盛的平地或海岛上繁殖,营巢于地面,巢甚简陋,每窝最多产三枚卵,孵化期约三周,由雌雄亲鸟轮流完成。雏鸟由亲鸟照料4周后,即长出飞羽,再四周后即可离巢独立生活。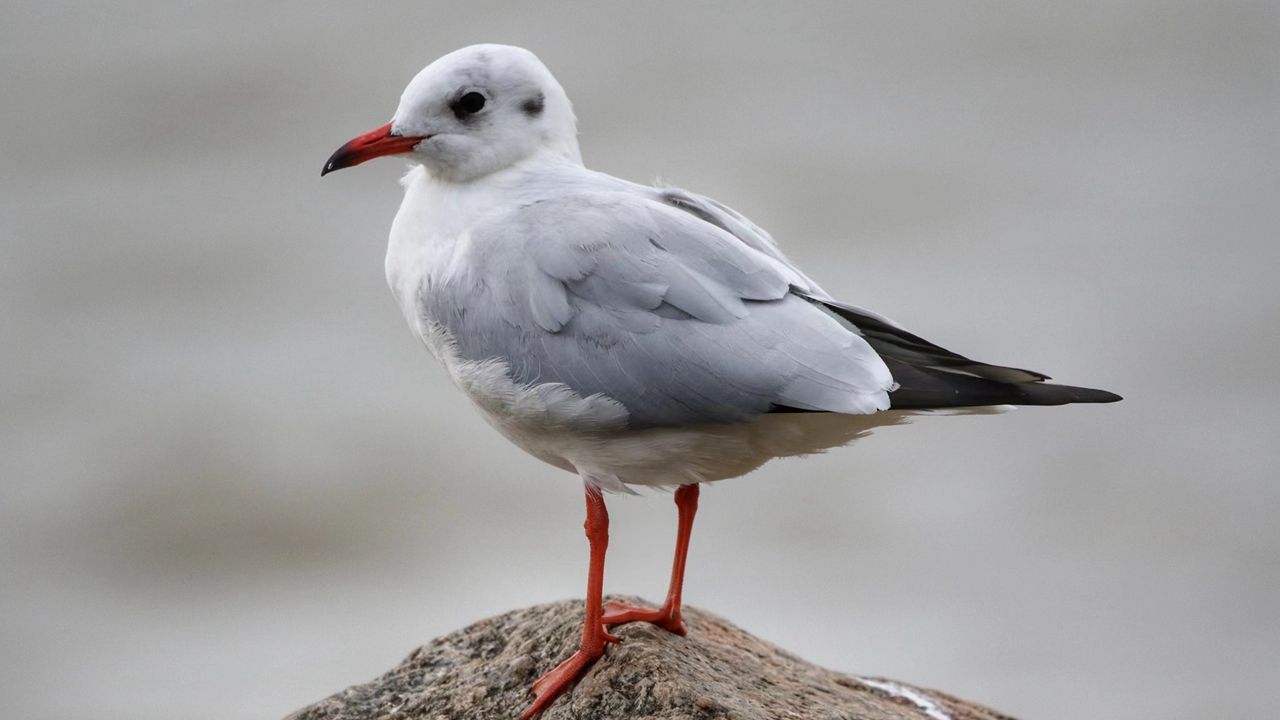 A black-headed gull is seen at Shenzhen Bay in Nanshan District.
Despite its substantial population and wide distribution, the black-headed gull faces threats from habitat loss and pollution, especially in urban areas. Conservation efforts aim to protect and restore wetland habitats, reduce pollution, and promote sustainable fishing practices.
红嘴鸥种群数量丰富,分布地域广,但它们也正经受着栖息地丧失和人类污染的威胁——尤其是那些居住在城市中的个体。我们可以通过保护湿地、减少污染、推动渔业可持续发展等手段,来实现对红嘴鸥的有效保护。
A black-headed gull is seen at Shenzhen Bay in Nanshan District.