Share

Print
A+
A-
Colombian DJ carves unique path in the world of music
Writer: Liu Yangyang | Editor: Zhang Chanwen | From: Shenzhen Daily | Updated: 2023-08-29
If you are a frequent club-goer, chances are you have come across Esteban Beltran, AKA DJ Tayta, at various bars or nightclubs in Shenzhen.
The 36-year-old Colombian musician came to Shenzhen to join his family in 2014, as his mom had been a foreign teacher in Shenzhen for several years and one of his brothers was also living here.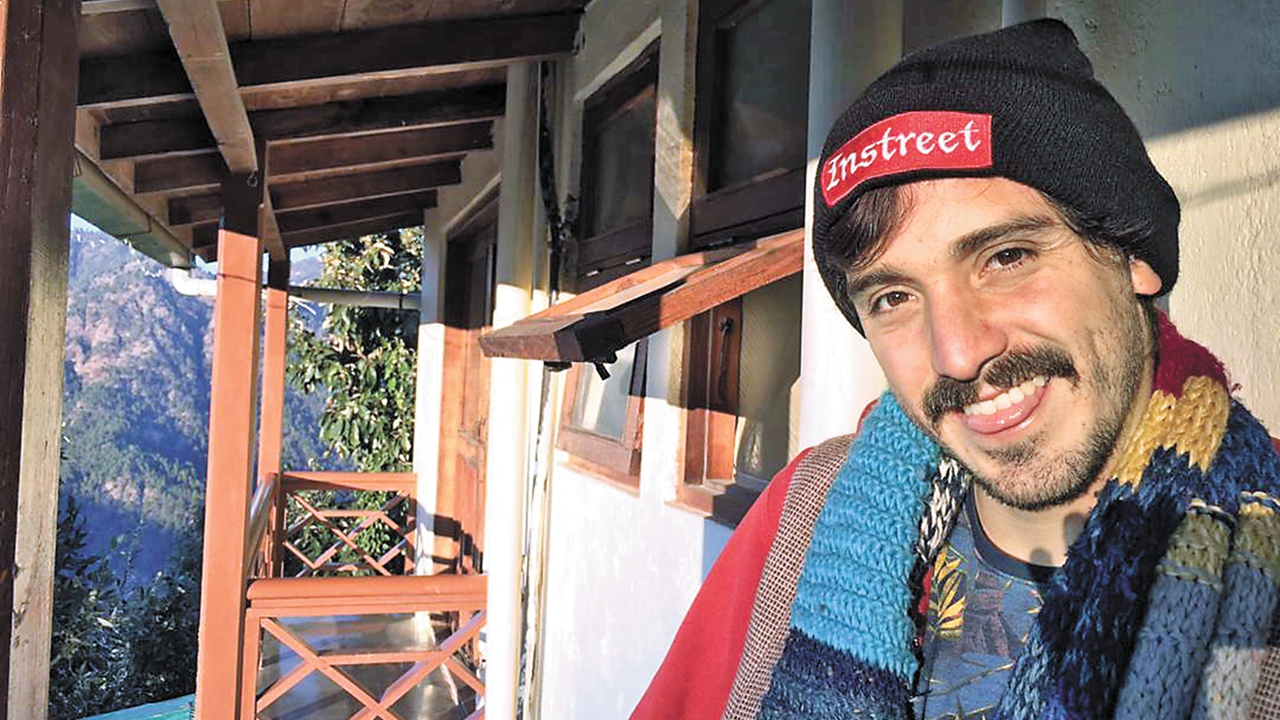 Esteban Beltran
It's truly remarkable that a veteran DJ like him has never pursued formal music education.
"During my time in high school, we had mandatory music lessons. I had a deep interest in music, which led me to continue learning how to play the guitar outside of the classroom. I would seize every opportunity to practice. My musical knowledge is mostly self-acquired," the 36-year-old Colombian said.
"It's very normal in Colombia. Most musicians learn by themselves," he added.
Beltran actually majored in world history during his university years in Colombia, but he was always more passionate and interested in playing music. Back then, he became friends with various musicians.
"I became good friends with them who encouraged me to join their bands and projects. They believed I had talent. Since then, I learned to perform in professional settings, including larger concerts with musicians from diverse backgrounds," Beltran said.
Their inspiration led Beltran to pursue music as a career, as they secured contracts to perform in various cities. Being able to support himself financially through music motivated Beltran to invest more time and effort into it.
From a simple desire to keep the party going, Beltran transformed into a sough-after DJ, building a successful business around his love for music.
"I realized that instead of ending the night, we could continue dancing to music played through the venue's speakers. This concept was well-received, benefiting both the partygoers and the bar. So, people started asking me if I could play music at their parties just using my computer. I thought, why not? It sounded like a good idea. It was easier for me since I didn't have to rehearse with the whole band or coordinate schedules. It was just me, my computer and having fun while getting paid. Soon enough, it turned into a serious business. I bought professional speakers and started renting them out along with playing music at events," Beltran said.
Beltran's childhood was spent in different countries, accompanying his parents. This unique experience has greatly aided him in adapting to new environments and fostering a deep appreciation for diverse cultures and music styles.
"Since I was a kid, I learned the importance of being flexible in both mind and heart, enabling me to adapt and connect with people wherever I go. China, in particular, taught me how to engage, interact, and seamlessly become a part of the local community," Beltran said. "I've been listening to Cantonese pop music, particularly from the 70s, 80s and 90s. Surprisingly, even today, the younger generation in Shenzhen loves those classic tunes and continues to dance to them."
Esteban's diverse musical influences are a reflection of his active role in shaping Shenzhen's music scene. He immerses himself in various bars, parties, and restaurants throughout the city, offering people a wide array of music and songs that create an immersive experience filled with captivating musical vibes.
When engaging in conversations, Beltran always exudes a sense of calm and relaxation. This laid-back vibe mirrors his unique values regarding his career and life.
"Some people aspire to be superstars. Sure, you can make a lot of money, but life isn't just about money. Health is more important to me. If you're constantly traveling in your own private jet, playing in different cities every few days for months on end, you don't have a life. Your existence becomes confined to hotel rooms and airports, with no time for friends, lover or family. Perhaps some people are drawn to this idea of a career, but for me, no," Beltran explained.
"Because music is essential to me, like bread or oxygen. So, I will keep playing, and I'll see what the future holds," the Colombian said.