Share

Print
A+
A-
Explore Shenzhen | Find your cup of coffee in Shenzhen
From: Shenzhen Daily
Coffee has become an indispensable part of many Shenzheners' life. On the city's already diverse coffee shop map, new coffee shops keep popping up, constantly adding new choices for the city's coffee lovers.
Let's explore together a few locations in Shenzhen where you may find your cup of coffee.
Coffee street in Futian
Futian District is more than just skyscrapers and hurrying office workers. It also features numerous coffee shops, each with its own characteristics.
If you are wondering about where to go for some coffee in Futian, try Cuiye Street in the Jingtian area. Surrounded by decades-old residential compounds, this street, with a length of merely a few hundred meters, is home to close to a dozen of coffee shops. Next time you pass by, don't forget to reserve some time to enjoy a cup of good coffee amid its tranquil and cozy environment.
Coffee V.P.N. on Cuiye Street in Futian District's Jingtian area.
Coffee street in Bao'an

Qianjin Road 1st in Bao'an District is another famous coffee street in Shenzhen. With both established and new brands, this is where coffee lovers are happy to frequent.
Similar to the coffee street in Jingtian, most of the coffee shops here are opened on storefronts on the first floor of decades-old residential buildings. "Creativity" is the keyword for these coffee shops, which is reflected both in their decoration and drinks.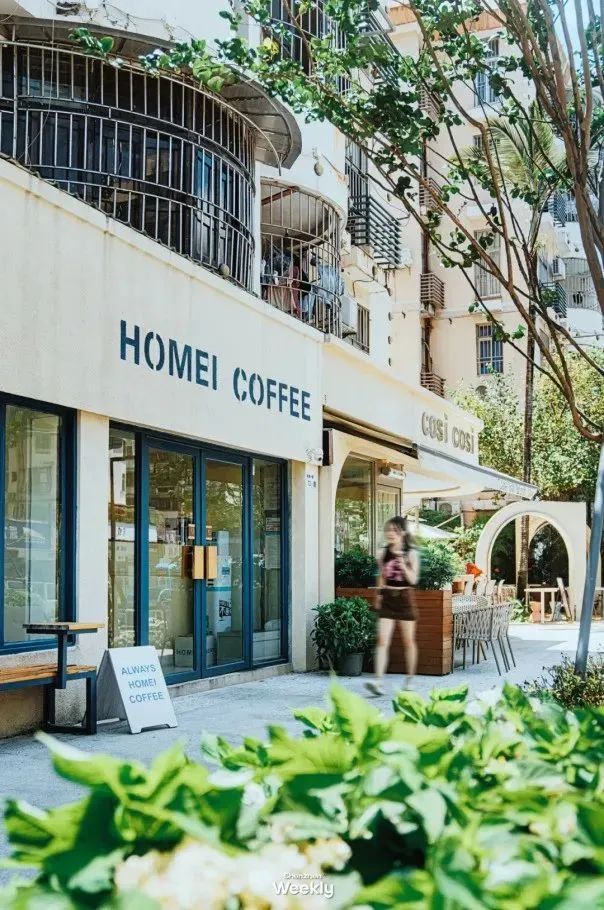 Homei Coffee on Qianjin Road 1st in Bao'an District.
Coffee shop cluster in Nanshan
Nanshan District, home to many of the city's landmarks and high-end office buildings, is also where you will find a wide array of coffee shops. The Nanyou area, in particular, has gathered several coffee shops that are highly recommended by coffee shop-goers on social media platforms.
Whether you prefer coffee made in classic styles or coffee with some creative elements, you can always find coffee shops here that address your needs. A cup of good coffee doesn't just come from good beans, but also from the barista's love and attention to making good coffee.
Stump Coffee in Nanshan District's Nanyou area only provides take-out service.
Longgang
The lineup of coffee shops in Longgang District is growing stellar as more and more coffee shops gather here.
If you have a chat with their owners, you will be surprised to find that many of them have a full-time job. Running a coffee shop is, for many of them, a second job out of their love for coffee.
These creative coffee shops have not only provided more choices for coffee lovers in the city, but also injected additional vitality into the city's economy.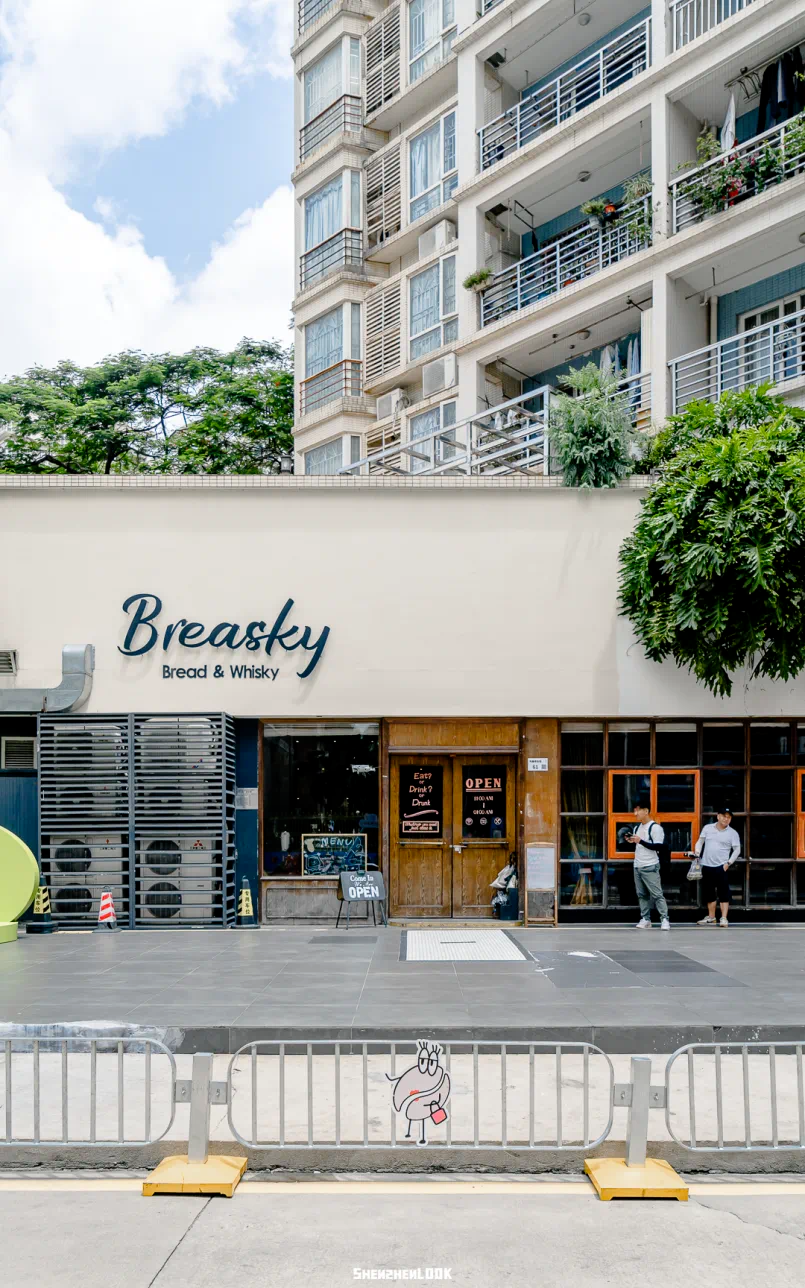 Breasky in Longgang District serves brunch and coffee during the day and bistro food in the evening.