Share

Print
A+
A-
Virtuoso musician brings audio feasts
Writer: Liu Minxia | Editor: Liu Minxia | From: | Updated: 2023-09-18
Futian District hosted three Fang Jinlong New China Chic Folk Music Concerts from Friday to Sunday, where the virtuoso musician who can play over 100 musical instruments collaborated with a motley of musicians to stage public audio feasts at venues such as Shenzhen Concert Hall and One Avenue shopping mall.
Fang, 60, is especially good at playing the five-stringed pipa. Known for his quirky approach to classical performances, Fang didn't found fame until in his late 50s although he started to learn music at 6. It was on Dec 31, 2019 when he became a viral star after giving a 12-minute performance at the New Year's Eve concert livestreamed by video-sharing platform Bilibili. The performance, featuring Fang performing alongside a 100-strong orchestra, saw Fang play an array of traditional musical instruments from China, India, Italy and Japan.
Fang was first introduced to music by his father, a pipa player in a local Huangmeixi opera troupe, and started to play liuqin (a four-stringed Chinese mandolin) at 6.
To appeal to young fans, Fang often incorporates elements from Chinese martial arts culture, American folk music and Japanese anime. At Fang's concerts in Futian, he collaborated with established musicians including guitar players, singers, and composers of different ethnic groups and employed various ethnic instruments, including those from Han, Tibetan and Uyghur ethnic groups.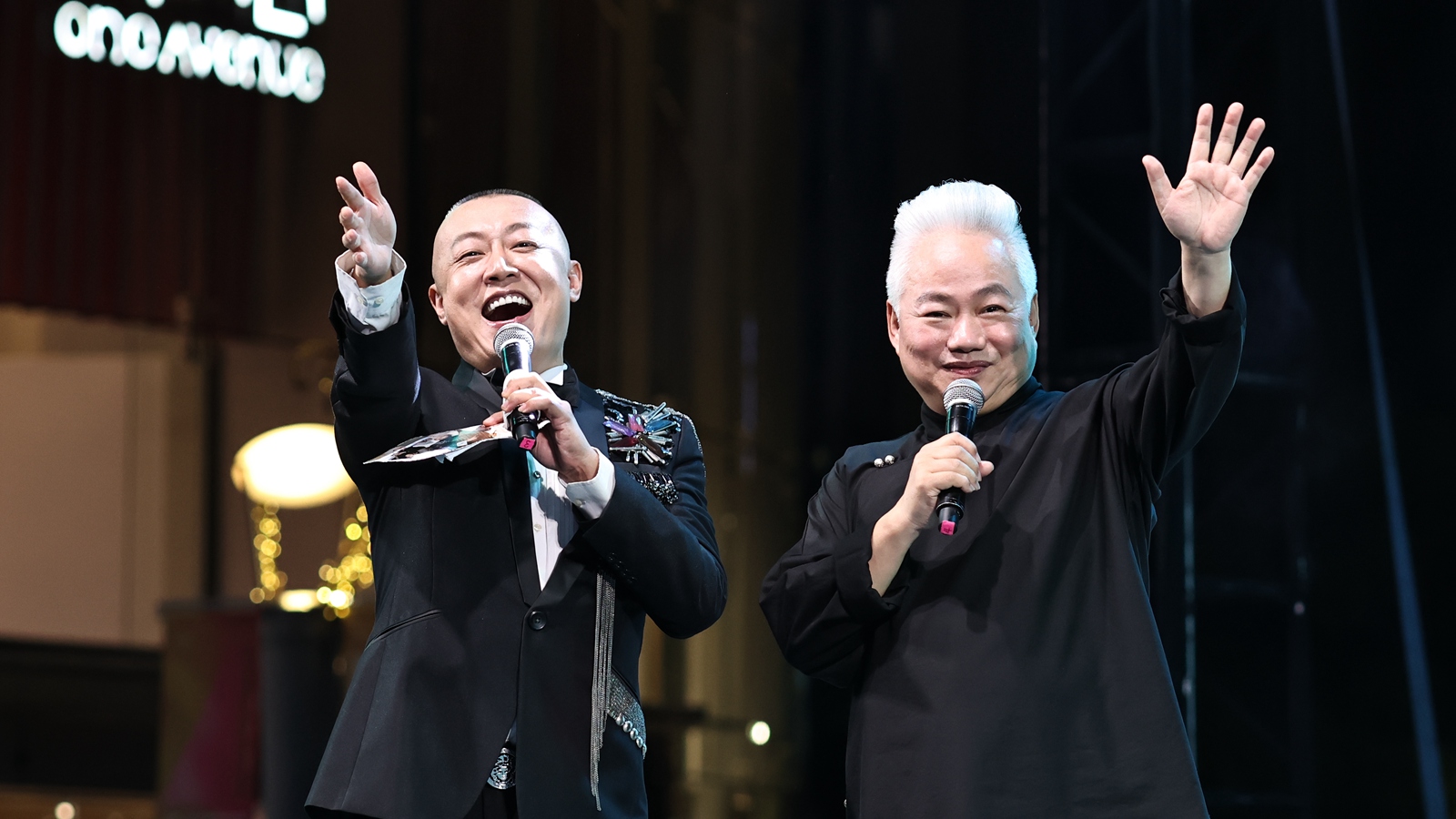 Fang Jinlong (R) and the host of the concert gesture during the Fang Jinlong New China Chic Folk Music Concert last night. Photos by Liu Xudong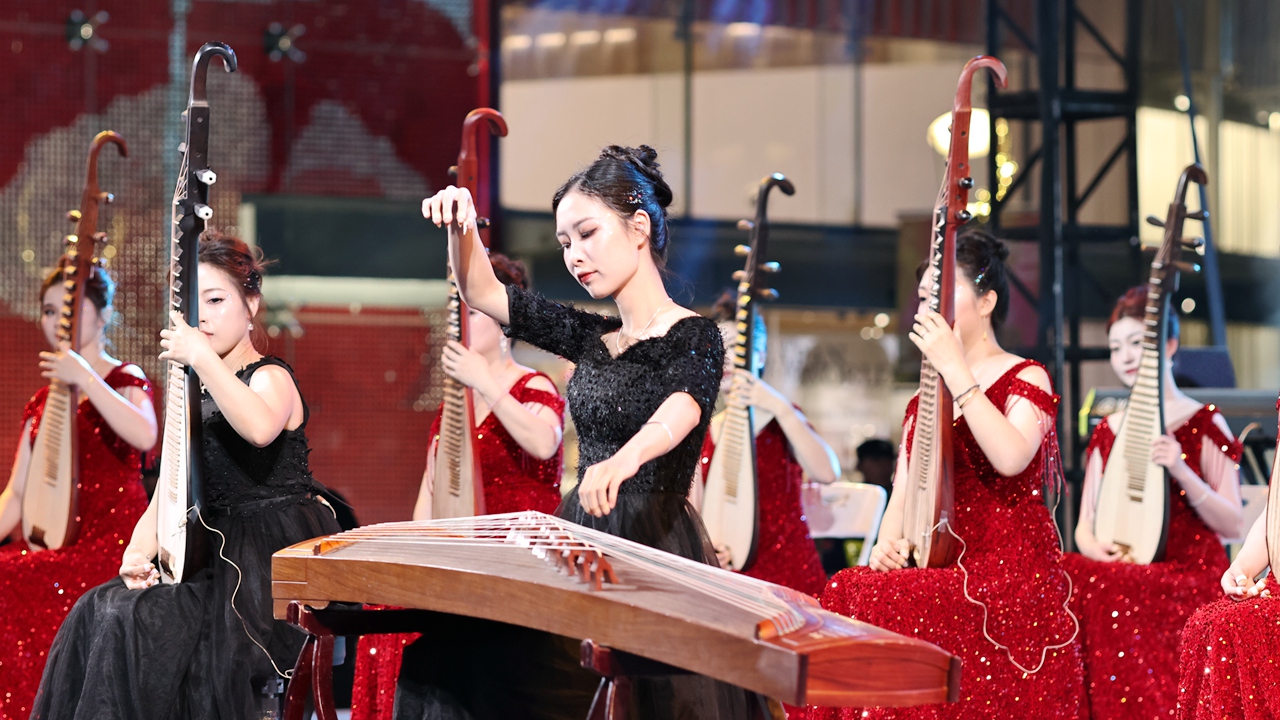 A pipa performance.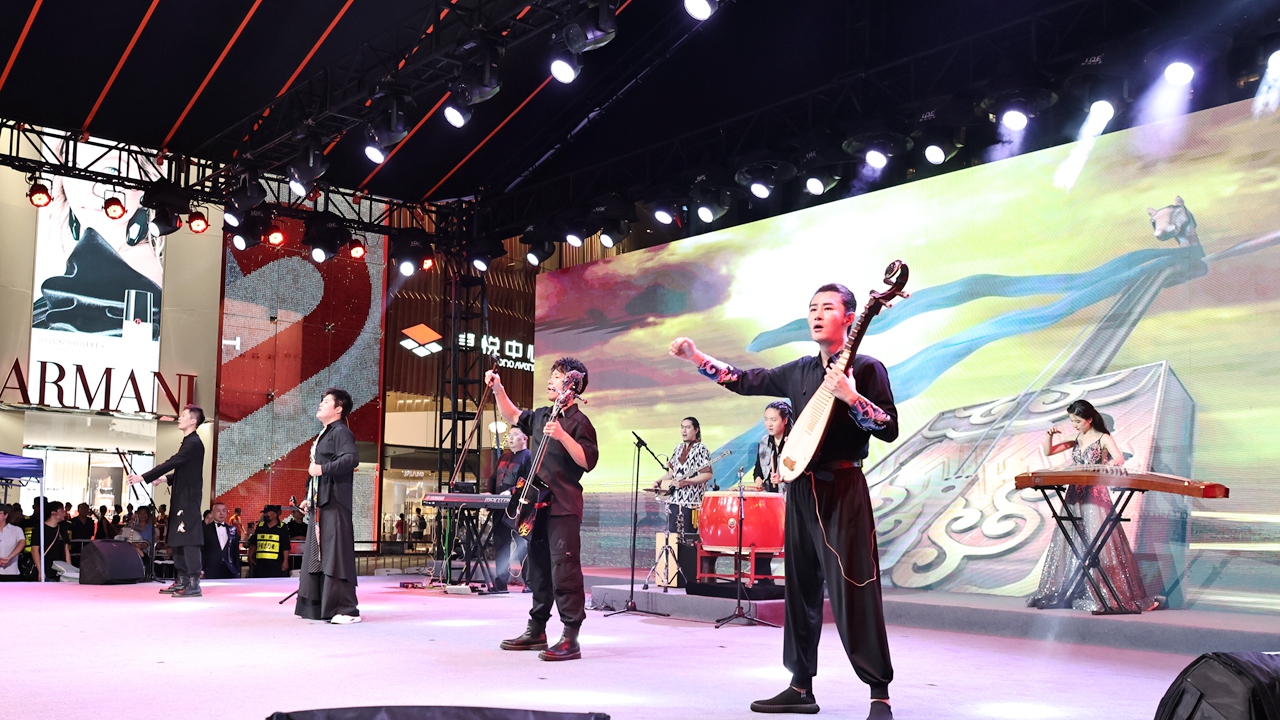 A performance involving various folk instruments.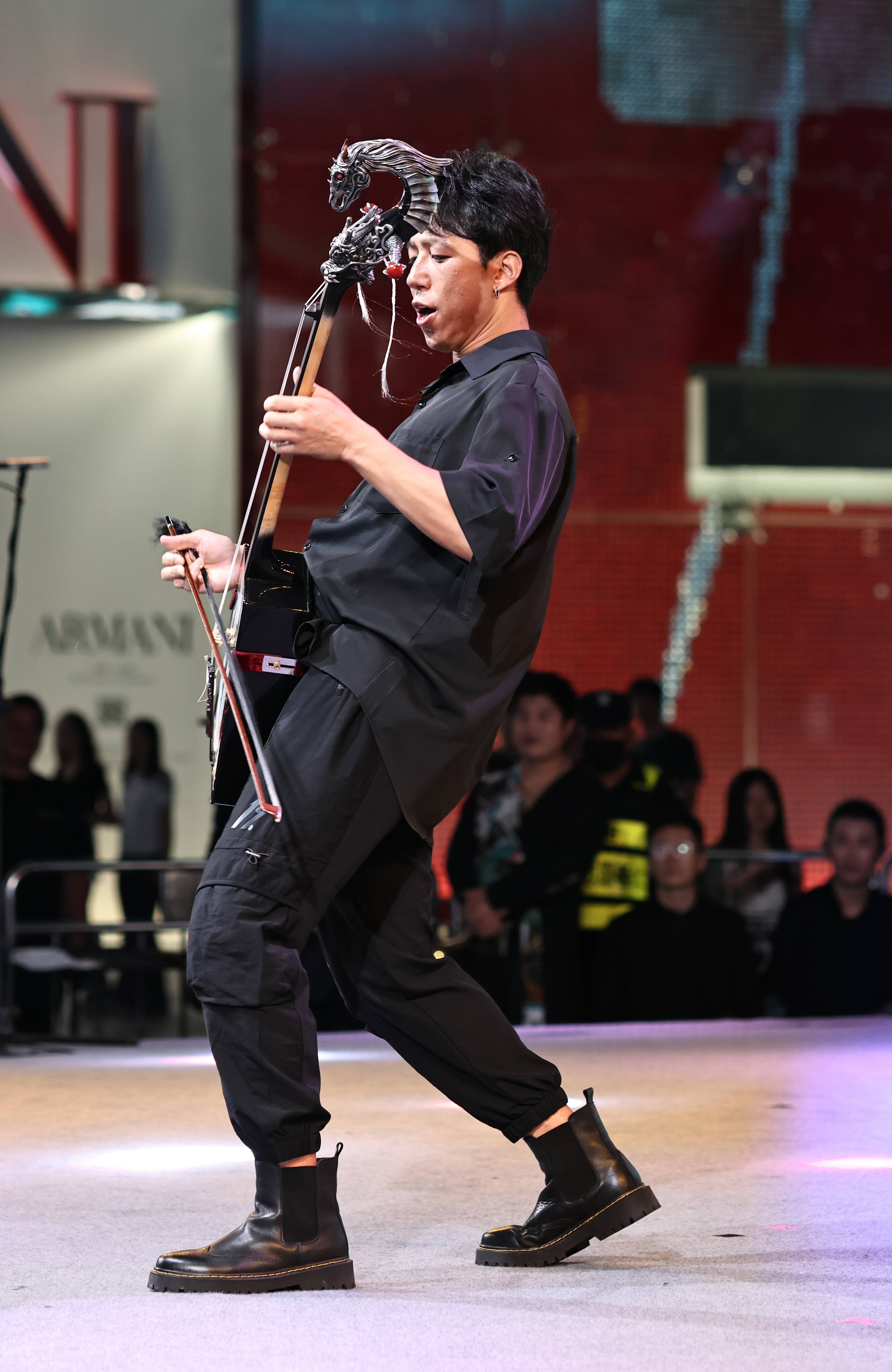 A performance with the morin khuur, a Mongolian folk instrument.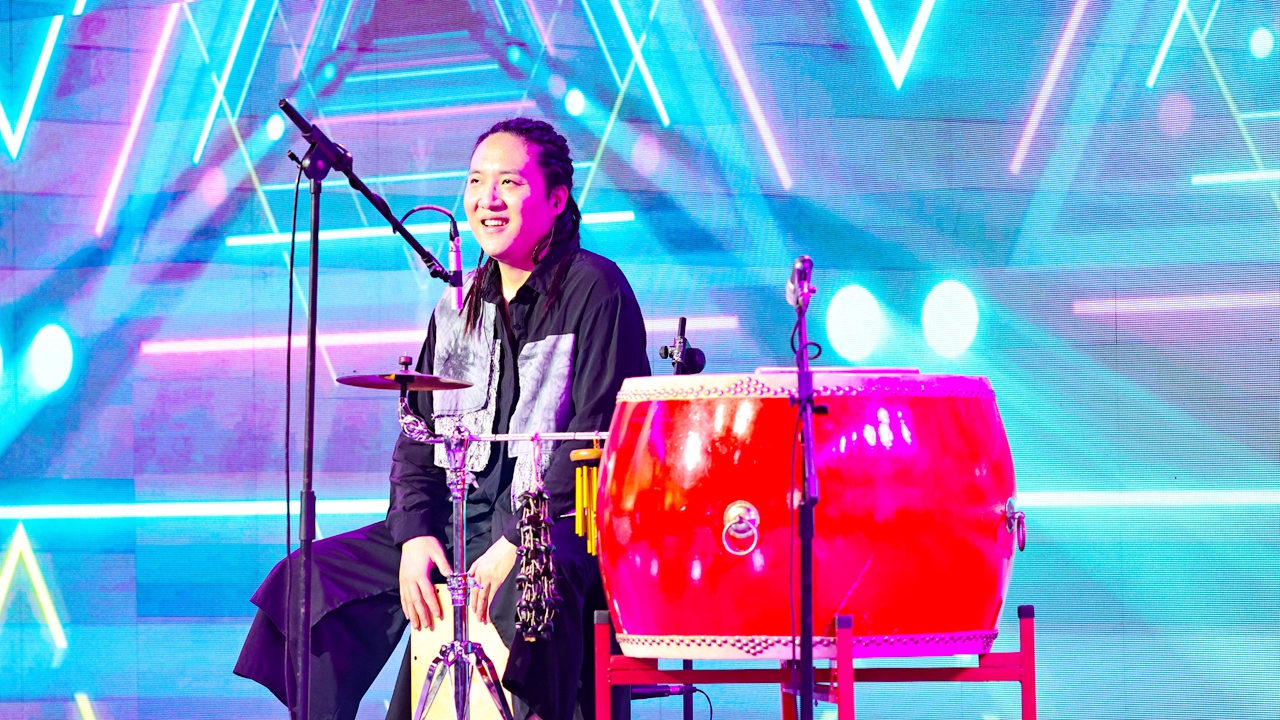 A drum performance.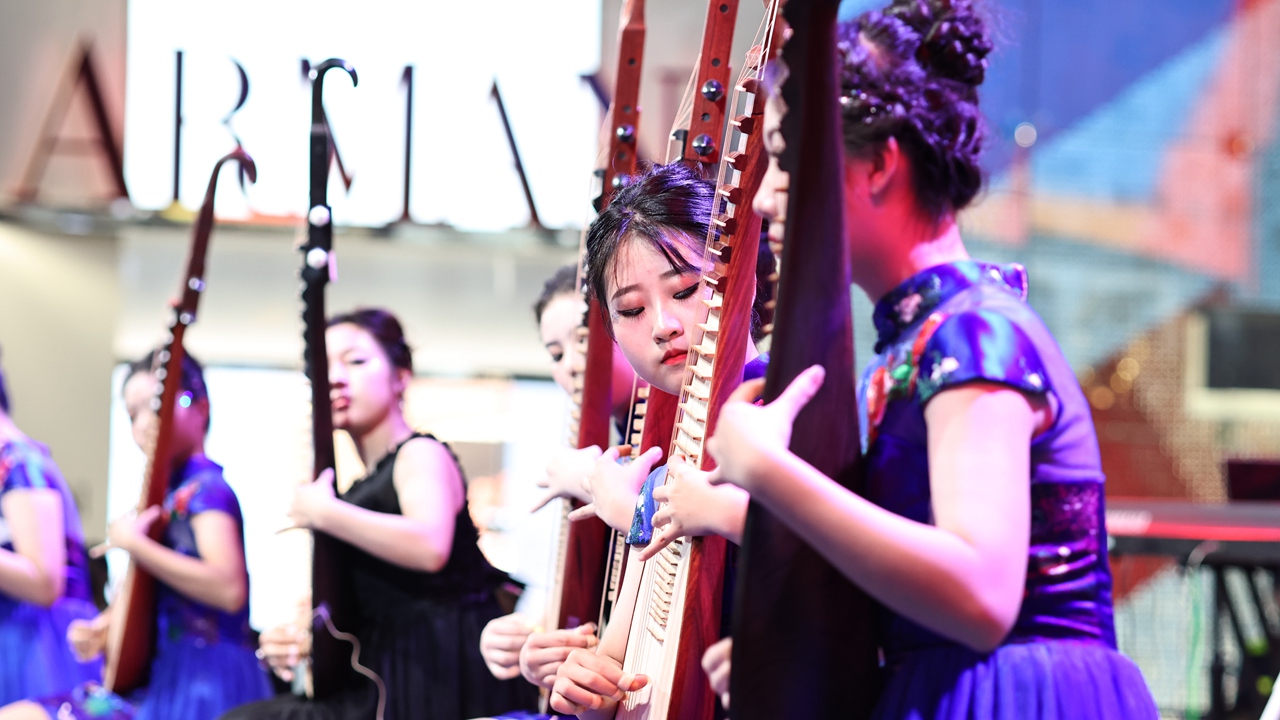 A pipa performance.
A suona performance.
A performance featuring dances and folk music.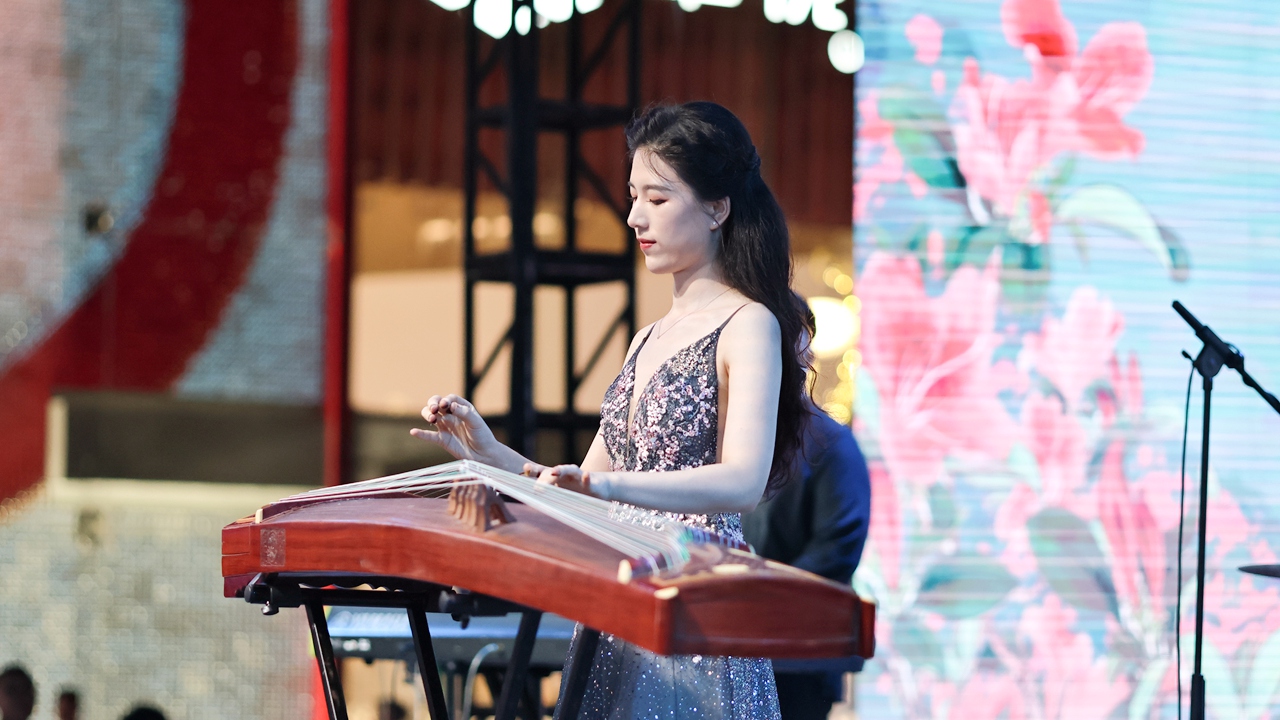 A woman plays guzheng.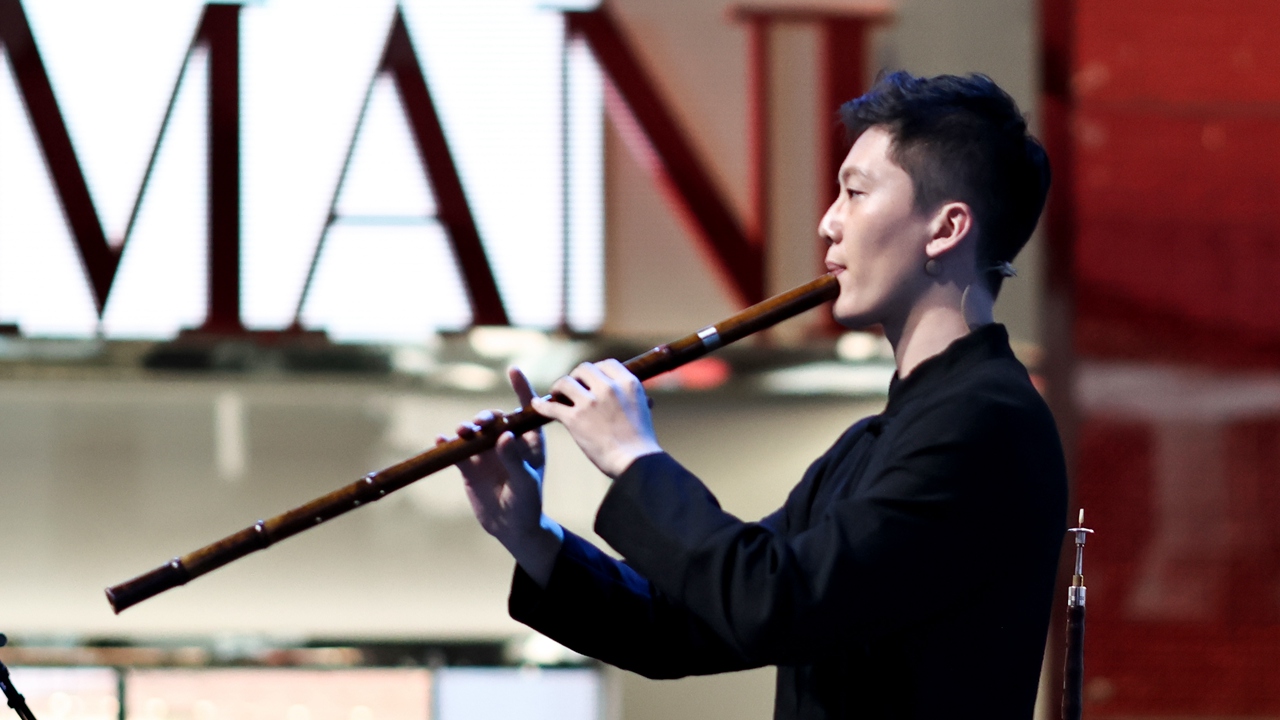 A flute performance.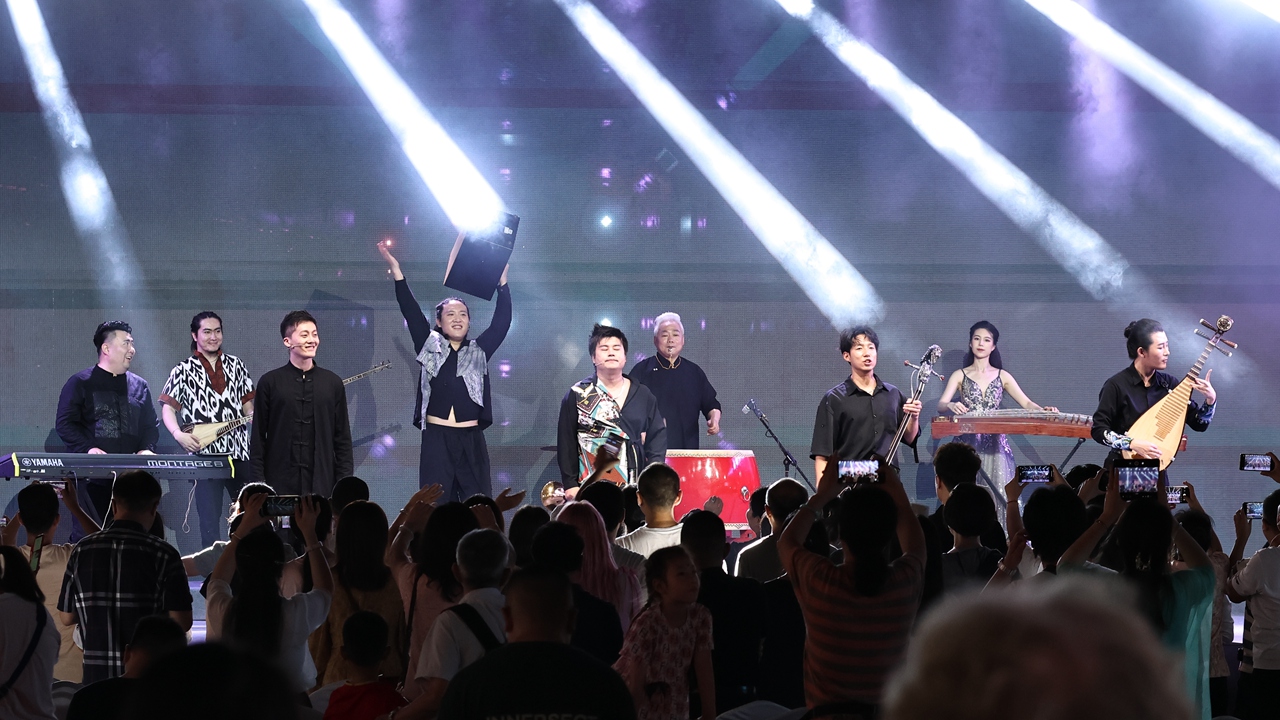 A group performance.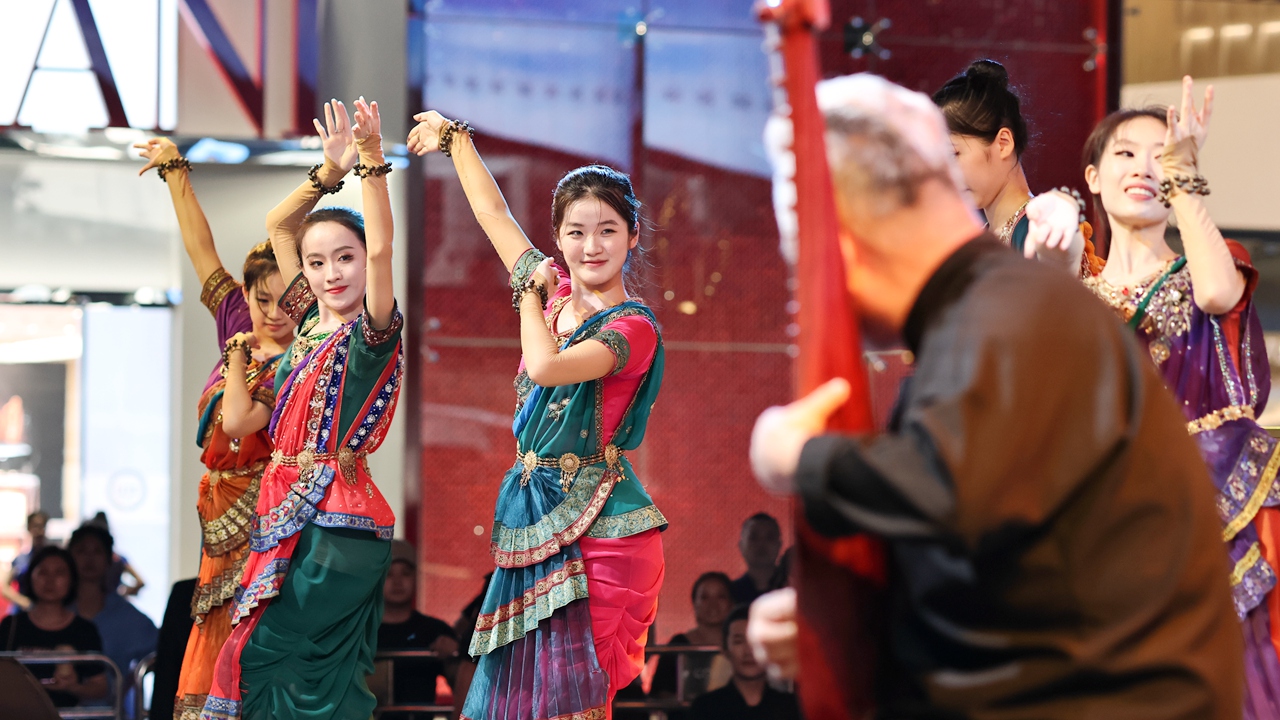 Performers dance to a tune Fang Jinlong played with a pipa.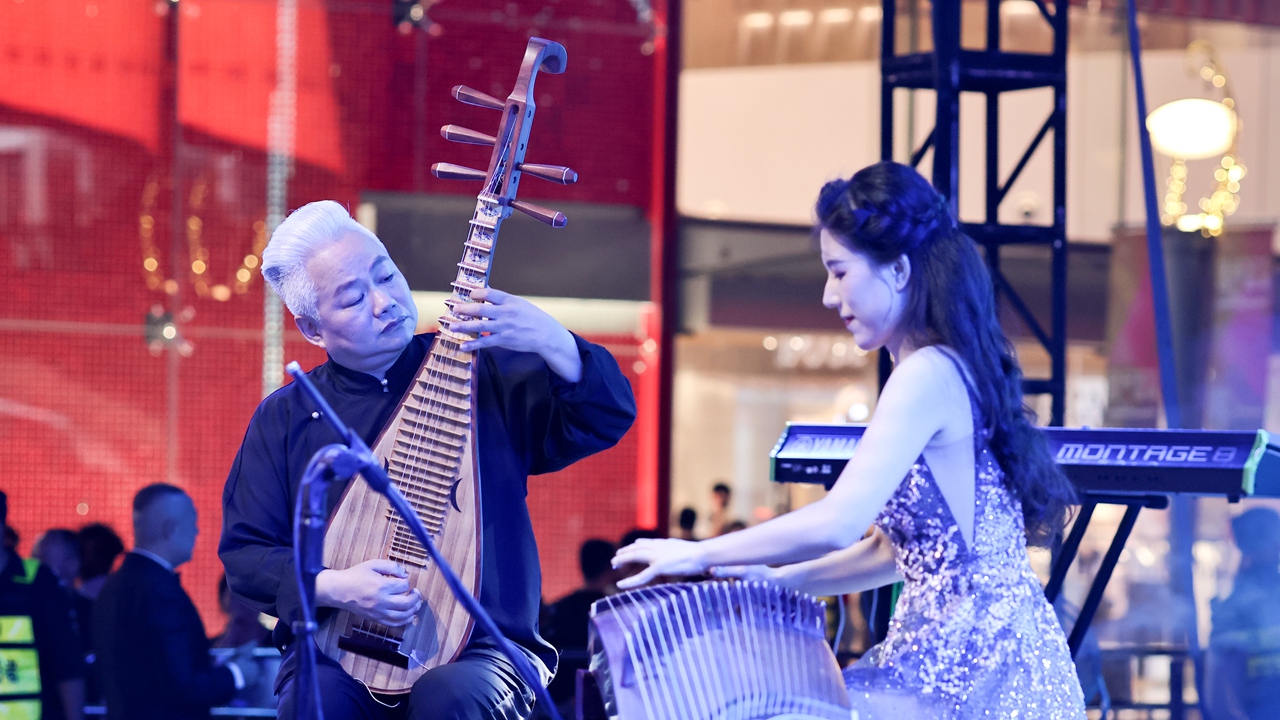 Fang Jinlong collaborates with a guzheng performer.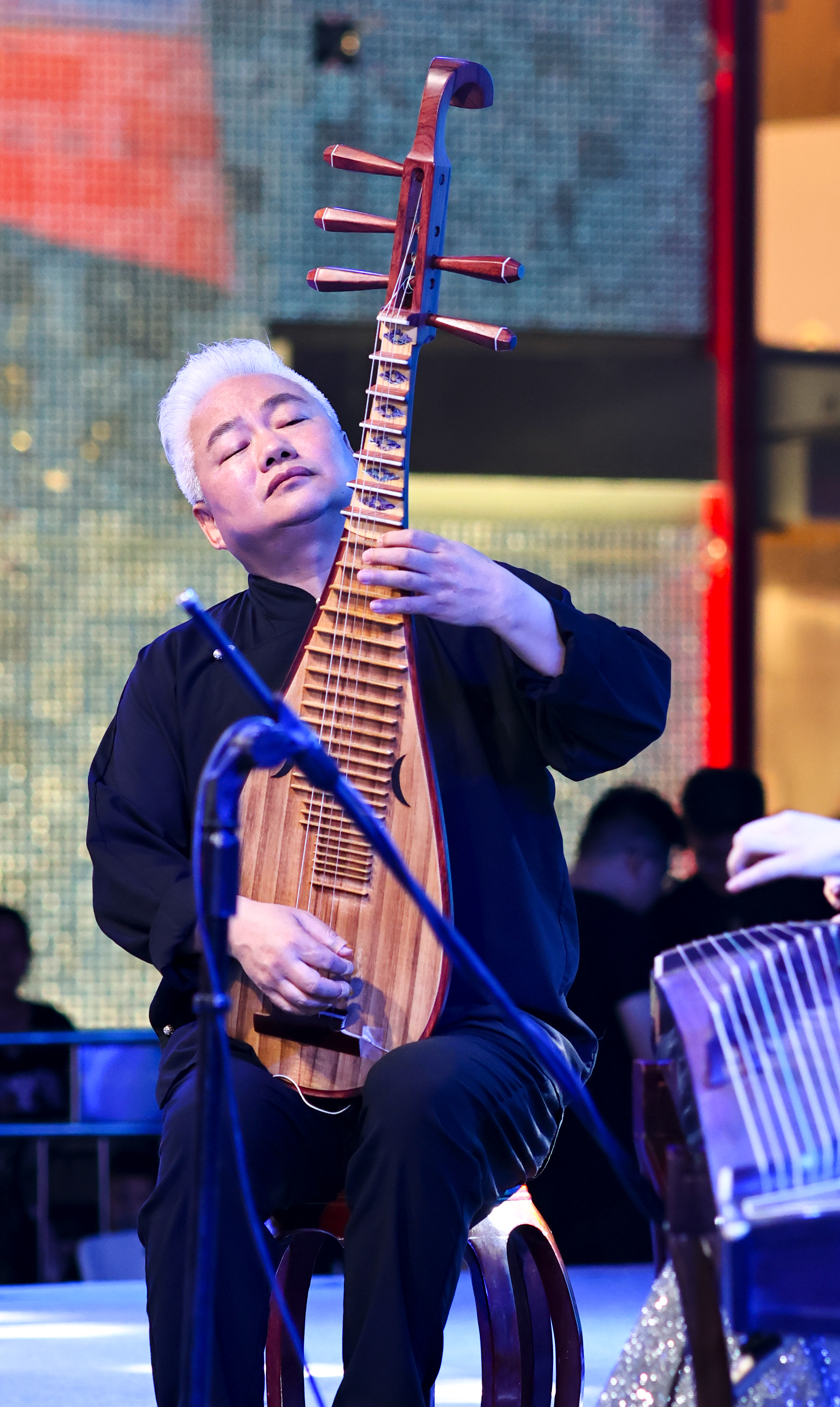 Fang Jinlong during a performance.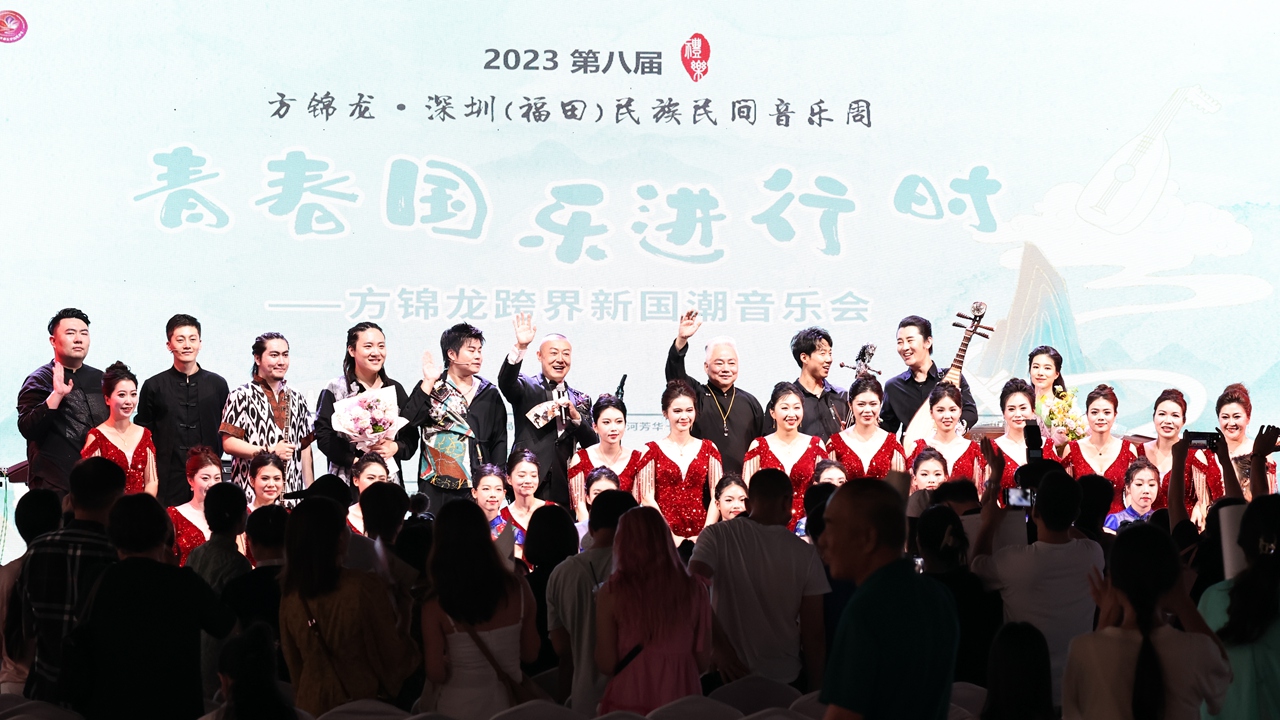 Performers pose for a group photo.