Share

Print
A+
A-
Explore Shenzhen | Dive into flower markets in SZ
From: Shenzhen Daily
Life can be compared to flowers in some ways; it brings increased joy when cherished.
Delicate and fragile, flowers usually succeed in finding a precious place in our hearts, casting sunshine on our ordinary days.
Let's embark on a journey among the flourishing flower markets in Shenzhen.
Bagualing Flower Center
Tucked away in the streets of Bagualing in Futian District, Bagualing Flower Center, a collection of quaint and slightly aged streets, awaits visitors quietly. The sidewalks are adorned with a variety of flower and plant shops, offering a hidden world of surprises waiting to be discovered. From fresh-cut flowers to potted plants, dried flowers, and garden design materials, everything you could possibly desire can be found here. As you stroll along the streets, surrounded by the beauty of vibrant flowers, each step brings another delightful surprise.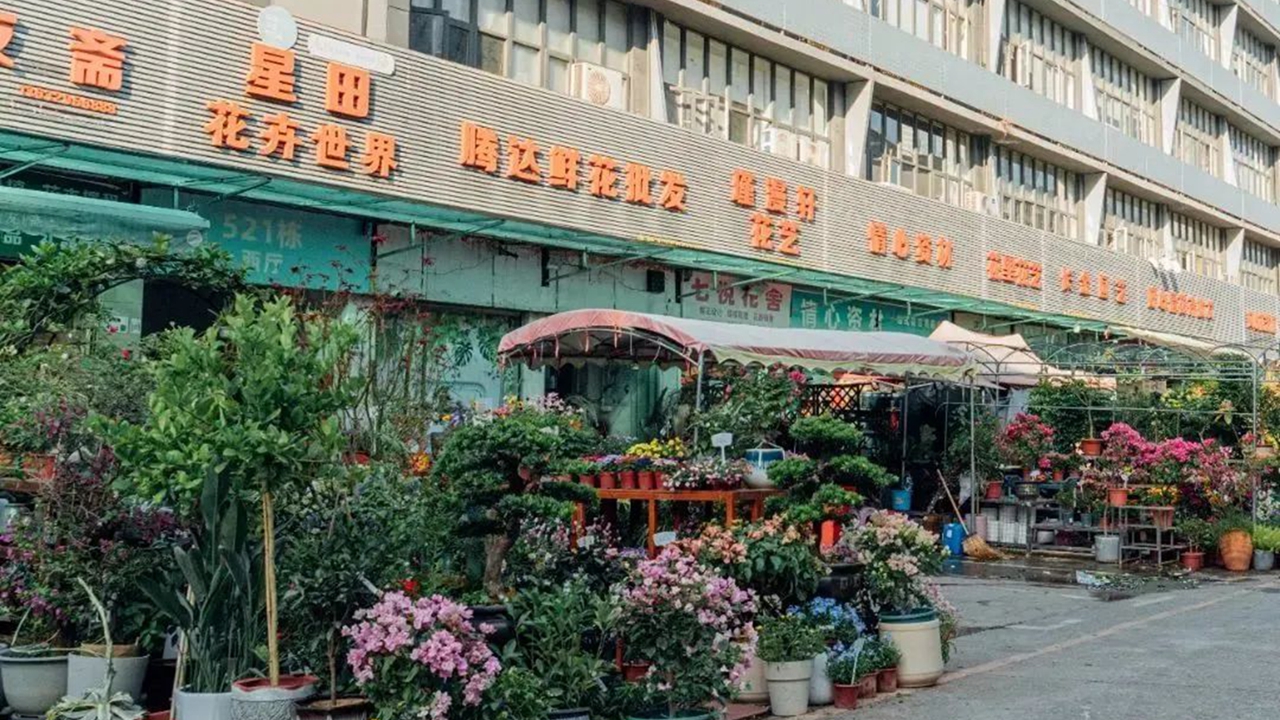 The flower center predominantly showcases fresh-cut flowers such as hydrangeas, roses, sunflowers, chrysanthemums, and orchids. The colorful flower bouquets that adorn every corner instantly uplift your mood, immersing you in a feeling of serenity and healing that only flowers can offer.
In addition to the abundance of fresh flowers, the shops in this area also feature high-quality succulent plants. Stepping into these stores feels like entering a succulent wonderland, with delicate and small succulents gracefully displayed on railings and tables, captivating the eyes of passersby.
Add: Building 522, Bagua 3rd Road, Bagualing, Futian District (福田区八卦岭八卦三路522栋八卦岭花卉中心)
Metro: Lines 6 or 7 to Bagualing Station (八卦岭站), Exit B, then walk for about 10 minutes
Dutch Flower Town
This small town seamlessly combines a market selling flowers, birds, and fish with a park, all connected by a main street. Neatly distributed along the street, there are hundreds of shops, with each corner offering its own unique discoveries. No matter what you're seeking, you're guaranteed to find it during your exploration of this vibrant area.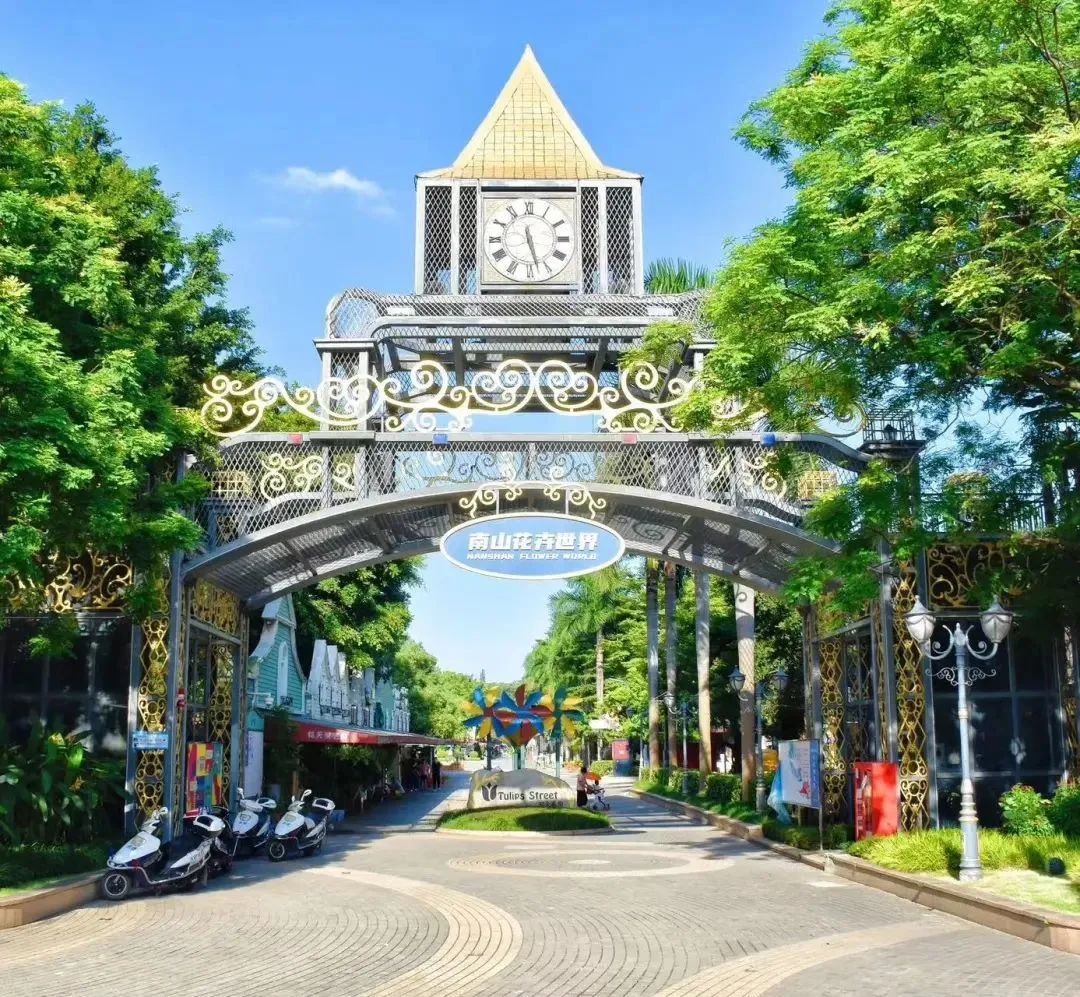 A must-see attraction in the market is the goldfish display. The "Mini Aquariums" is a favorite among children, and the stacked fish tanks resemble a mesmerizing underwater world, where goldfish gracefully swim, captivating spectators with their irresistible charm.
A quiet and relaxed atmosphere permeates through the town, except for the occasional bustling parrot stalls, where the vibrant voices of parrots can be heard from afar. Each parrot boasts its own unique and beautiful colors, adding to the lively ambiance.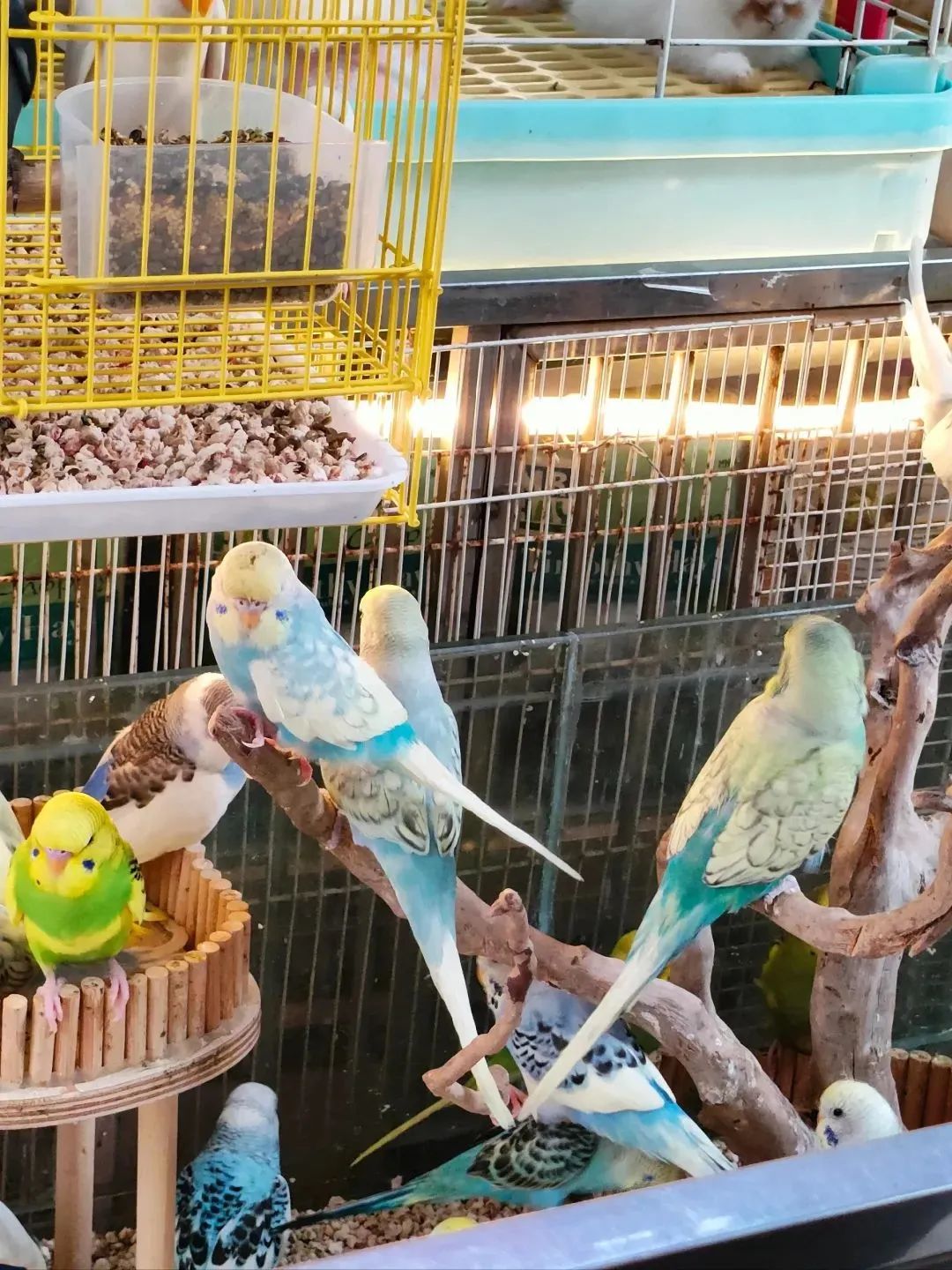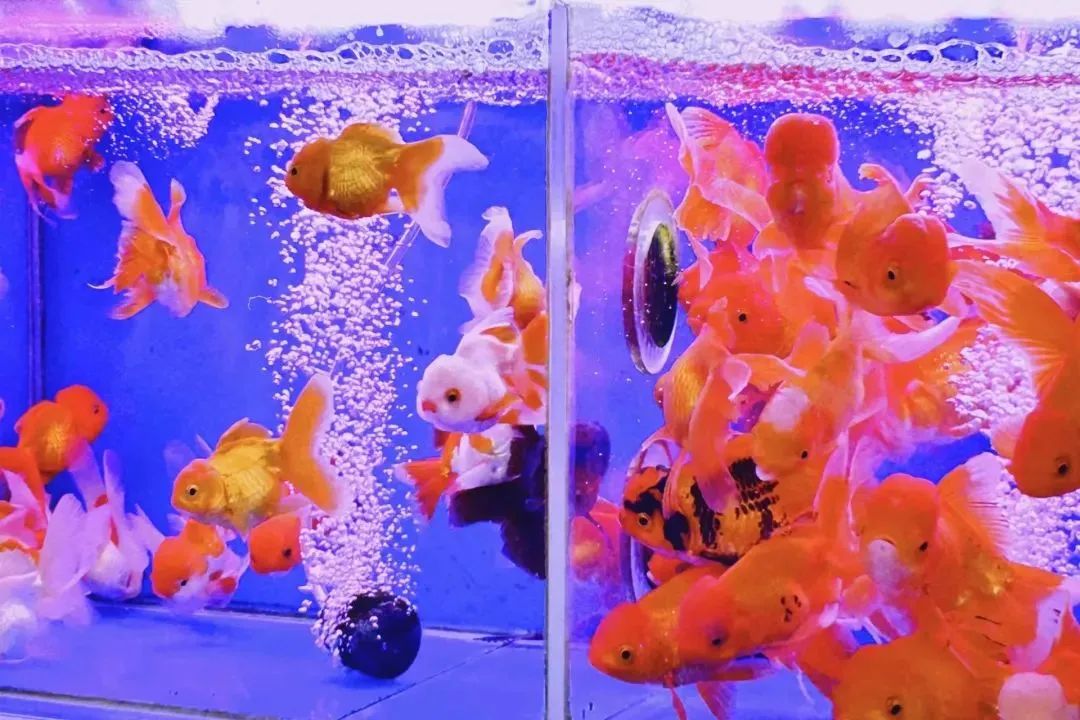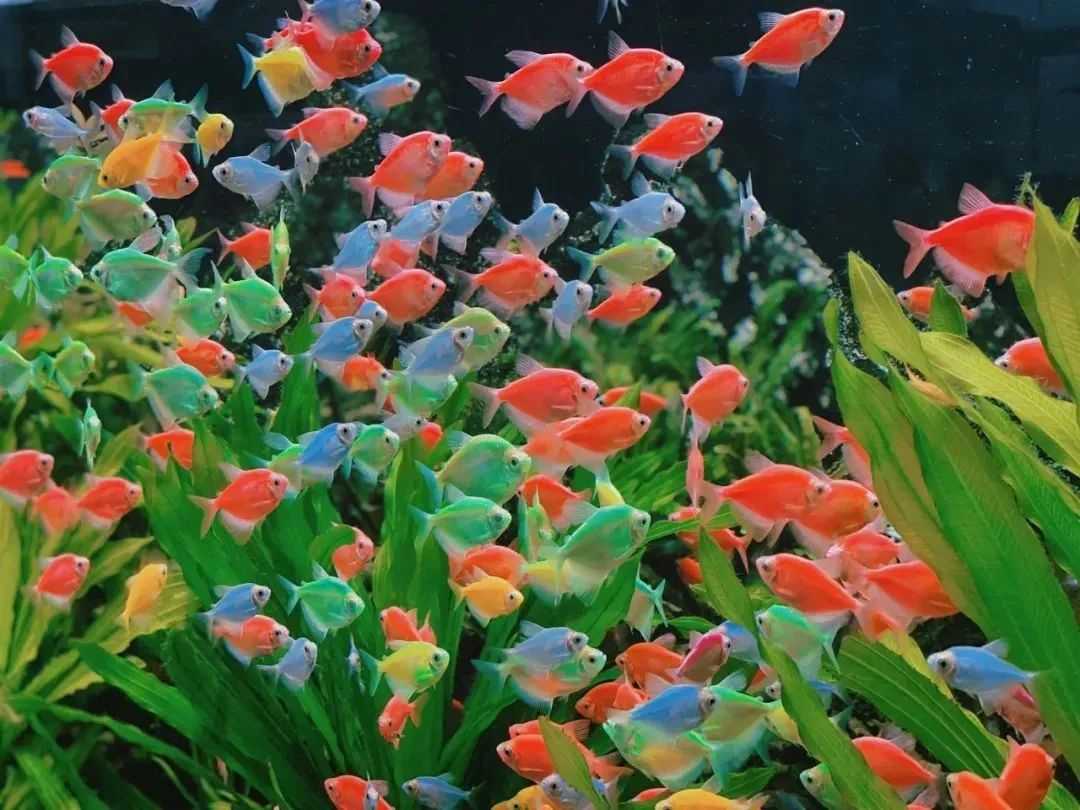 Most of the shops lining the main street are flower shops, offering various flowers for both wholesale purchase and exquisite flower arrangements. You'll also find stores dedicated to gardening plants and potted plants. The beauty of the flowers and plants beckons you to pause and appreciate, while the affordable prices leave you with a happy willingness to open your wallet. Stepping into this floral wonderland, you'll unknowingly slow down your pace, as the delicate and blooming flowers become a beautiful and vibrant scenery of summertime.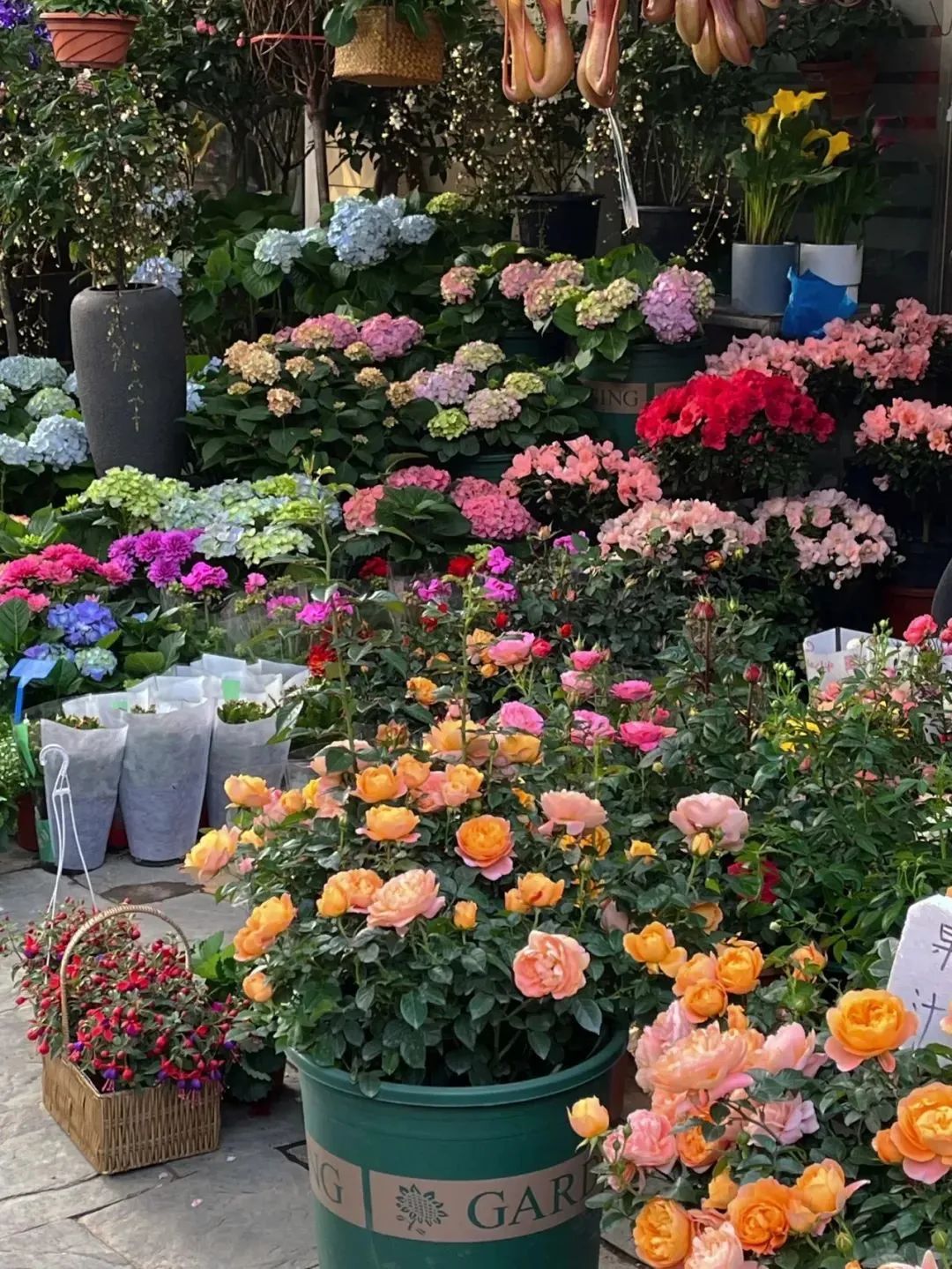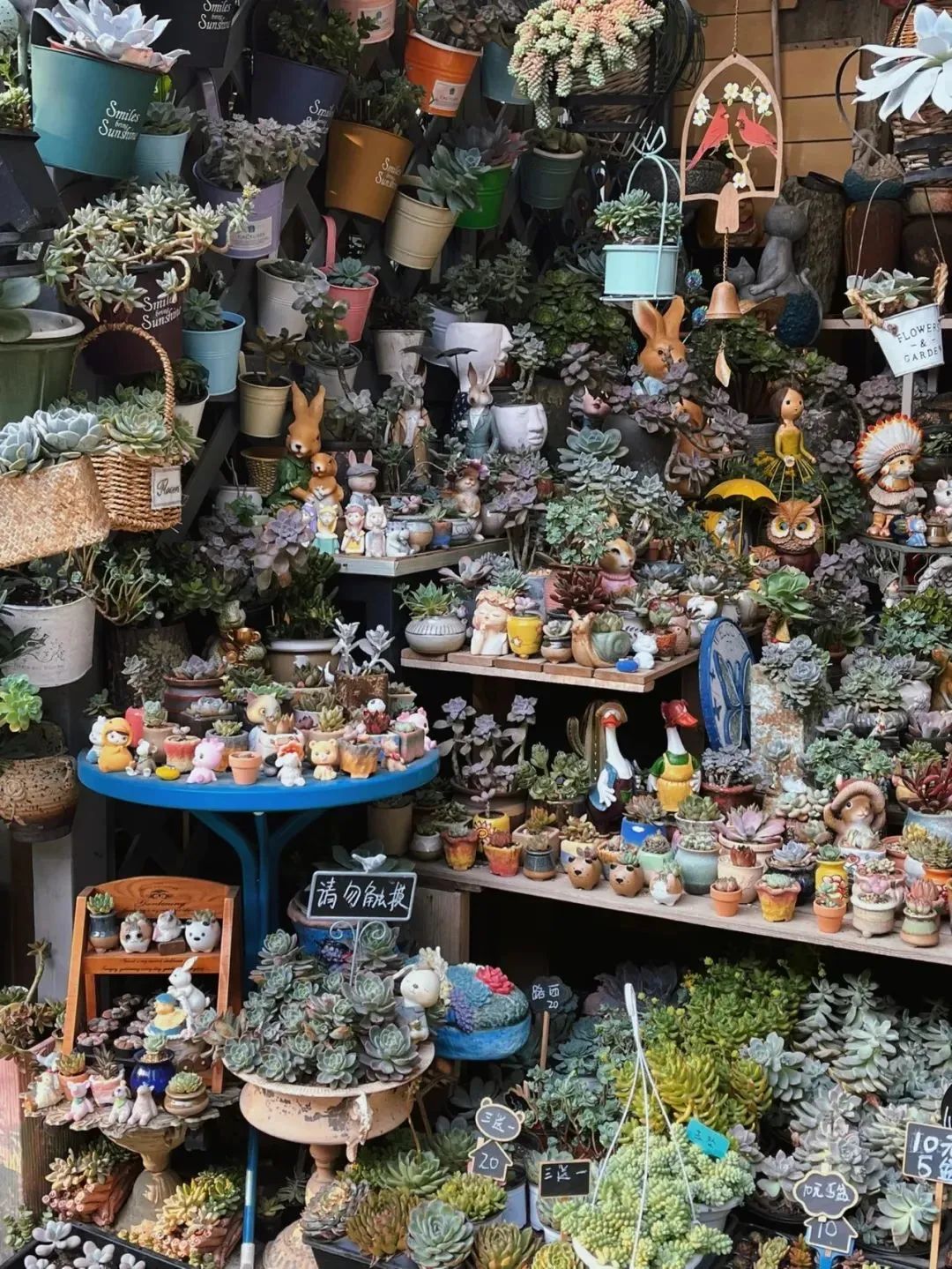 Within the flower town, a park completes the picturesque setting with its lush green grass and white windmills, making it the perfect spot for photo-taking.
If you're looking to relax or simply pass the time, you can also stumble upon a few hidden tea houses and coffee shops in the town, which offer a tranquil escape from the bustling market.
Add: 3008 Yueliangwan Boulevard, Nanshan District (南山区月亮湾大道3008号荷兰花卉小镇)
Buses: Get off at Xinghai Mingcheng Stop (星海名城站), and walk for around 600 meters
*Please note that the Dutch Flower Town is currently undergoing renovations, with many flower and plant shops being relocated to the back of the town. There's no need to delay your visit, but let's eagerly welcome its rejuvenation.
Shengang Flower Center
For over 11 years, the Shengang Flower Center has been known as the go-to place for the best value when purchasing flowers. From flowers to plants, succulents, bonsai, and pottery, the center has a complete selection at fair prices. While the park itself may not be sprawling, the flower shops are incredibly efficient, offering a wide variety of options at affordable prices. If you live nearby and have the time, you can turn your home into a stunning oasis for the lowest cost.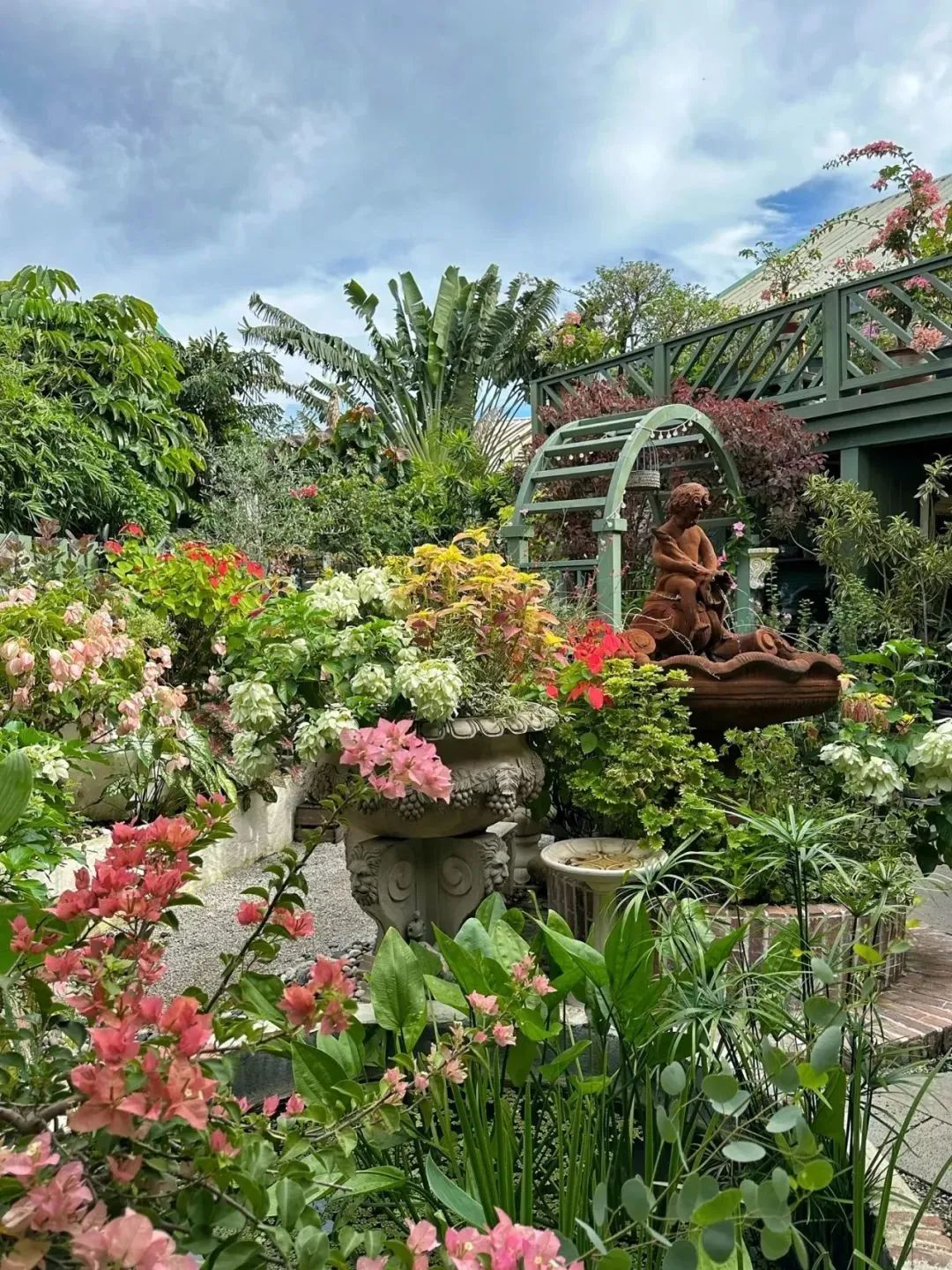 Unlike other flower markets, this place also serves as a gathering spot for numerous horticultural studios. The flower center hosts many shops and studios. The owners have rented individual buildings to showcase their talent and create beautiful shop façades. Some flower shops offer tea and coffee, providing visitors choices for their afternoon tea.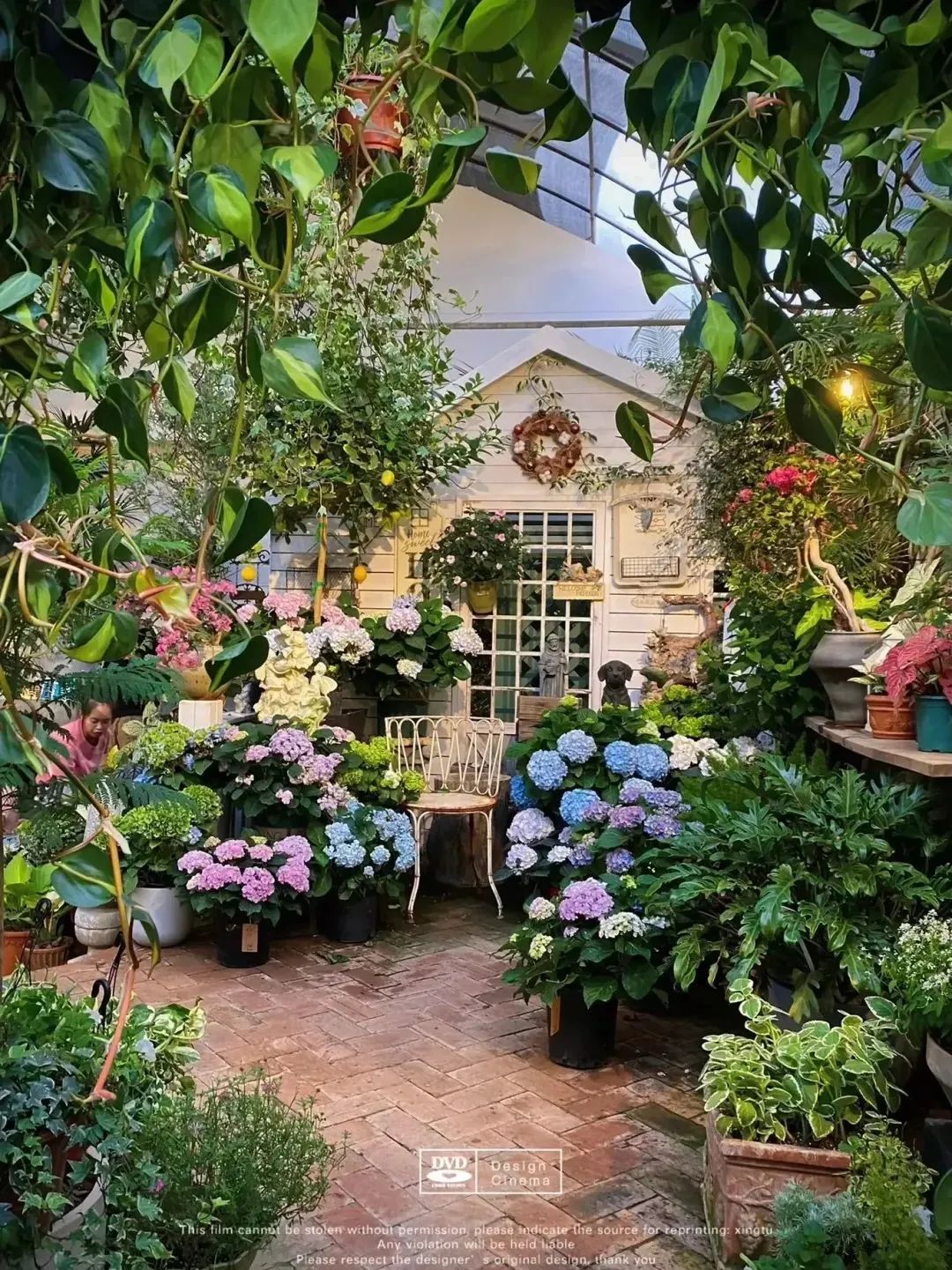 Add: 4811 Shahe West Road, Nanshan District (南山区沙河西路4811号深港花卉中心)
Buses: Get off at Bao'en Fudi Stop (报恩福地站) and walk for around 300 meters
Baihe Flower Town
Nestled deep in Longgang is the lovely Baihe Flower Town. Upon arrival, you are greeted by a grand European-style iron gate, hinting at the wonders that lie beyond. Passing through, you are welcomed by a whimsical tunnel adorned with a profusion of vibrant flowers, emanating an aura of feminine charm.
Baihe Flower Town boasts an impressive array of over 300 shops devoted to all things floral, neatly housed in picturesque European-style buildings, including charming small wooden cottages with pointed roofs.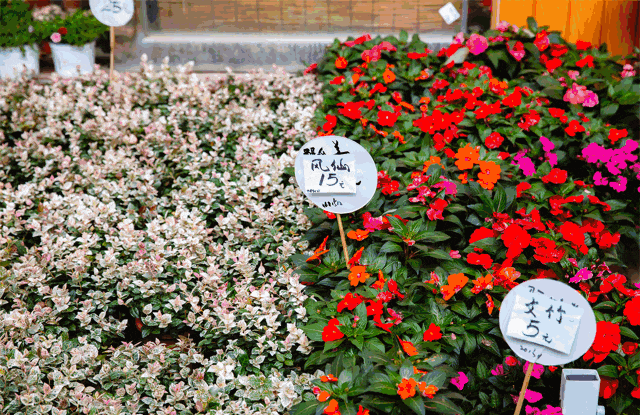 As you leisurely wander through the town, you will discover a delightful assortment of stores offering not only flowers and plants, but also ceramics, aquariums, and adorable pets. Here, you can uncover items that will elevate your sense of happiness.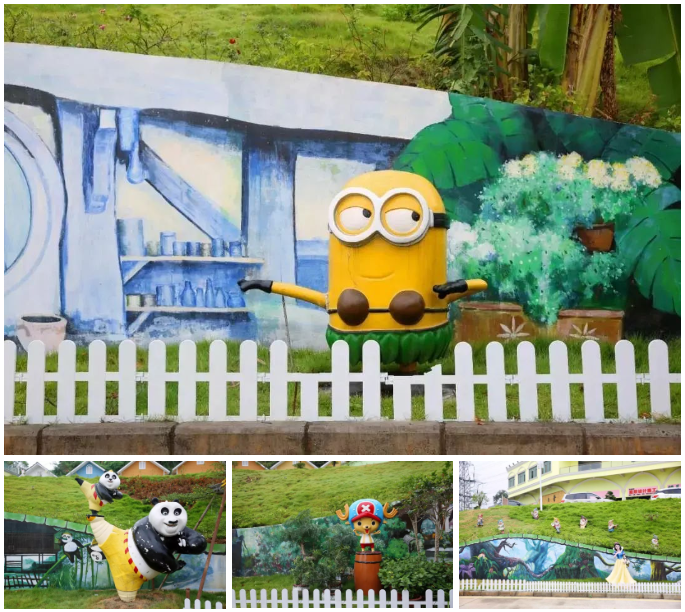 Adding to the town's allure is a lively cartoon sculpture gallery, where beloved characters like Kung Fu Panda, Minions, and One Piece come to life amidst a backdrop of lush greenery, conjuring a whimsical cartoon realm.
The graffiti adorning the vibrant painted gallery adjacent to it are so cute that they easily prompt exclamations of delight. Set your imagination free and capture the moment with a playful snap!
Deep within the heart of the flower town stands a majestic Bodhi tree, a living testament to more than 300 years of existence. Its allure attracts numerous visitors, who believe that confessing their love beneath its branches brings about hope and eternal love.
Add: Danping Community, Longgang District (龙岗区丹坪社区百合花卉小镇)
Buses: Get off at Baihe Huahui Xiaozhen Stop (百合花卉小镇站), and walk for around 80 meters