Share

Print
A+
A-
Foreign workforce drives firm's overseas expansion
Writer: Chen Xiaochun | Editor: Zhang Chanwen | From: Shenzhen Daily | Updated: 2023-09-25

Video and photos by Lin Jianping
Mujeeb Ur Rehman Khan, hailing from Pakistan, dedicates a significant portion of his work hours to business trips. His destinations span across various Middle Eastern countries, where he conducts training sessions for distributor engineers, visits their clients and gathers feedback from end users, contributing to the global expansion of the Shenzhen-based company he works for.
Mujeeb Ur Rehman Khan poses for a photo at the reception of Dymind Biotechnology Co. in Guangming District.
Khan is one of the international customer service engineers of Dymind Biotechnology Co., a national-level high-tech enterprise headquartered in Guangming District that focuses on the research and development, production, sales, and service of medical devices and reagents in the field of life and health.

Established in 2013, the company specializes in blood cell analyzers, catering to various medical fields such as coagulation, immunology and point-of-care testing (POCT). Its products have successfully penetrated over 140 countries and regions, including Egypt in the Middle East, Peru and Colombia in South America, Italy and Germany in Europe, as well as Malaysia and Indonesia in the Asia-Pacific region.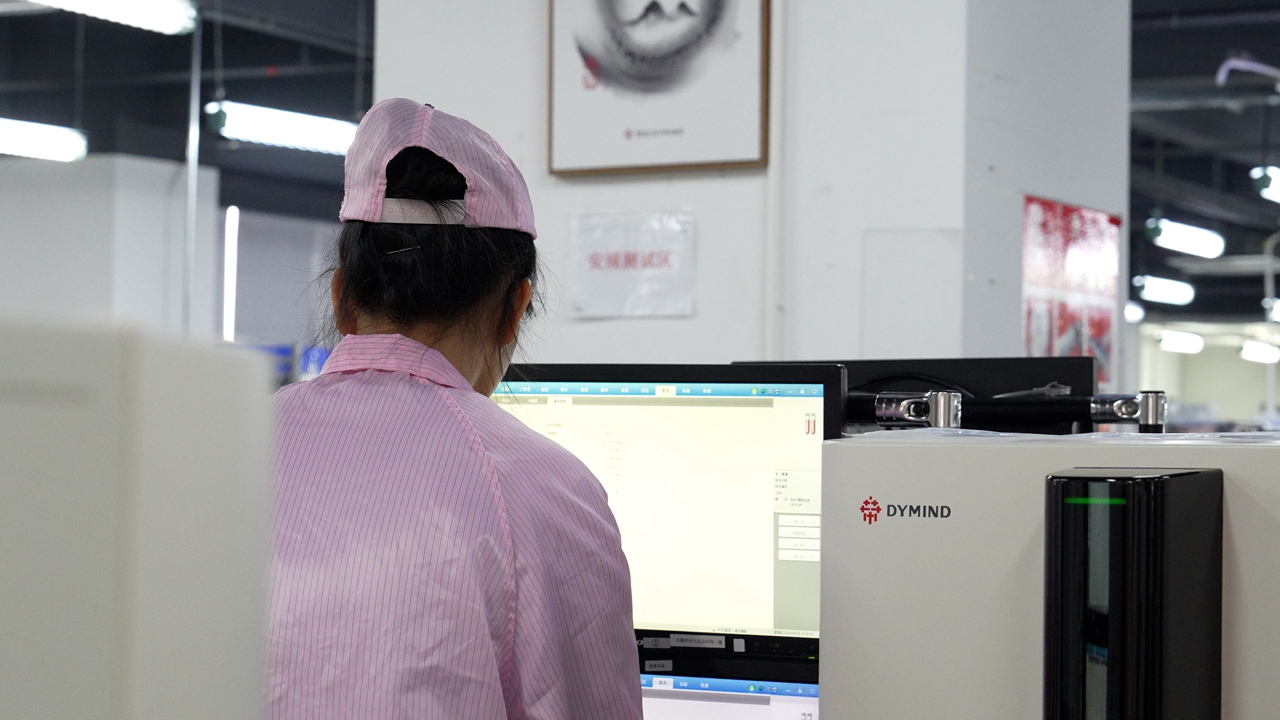 Employees work on the production line.
After graduating from China Three Gorges University, Khan embarked on a journey to Shenzhen in 2021, securing an offer from Dymind as an international customer service engineer.

"I have been working for Dymind for two years as an international service engineer. Mostly I'm responsible for the Middle East market, like Saudi Arabia, Dubai, Qatar, Kuwait, Yemen, Iraq and Lebanon," Khan said during an exclusive interview with Shenzhen Daily.
His job responsibilities are quite diverse. In addition to the tasks mentioned above, he is also responsible for developing training materials, gathering regional quality data, soliciting feedback on quality issues and promoting quality improvement.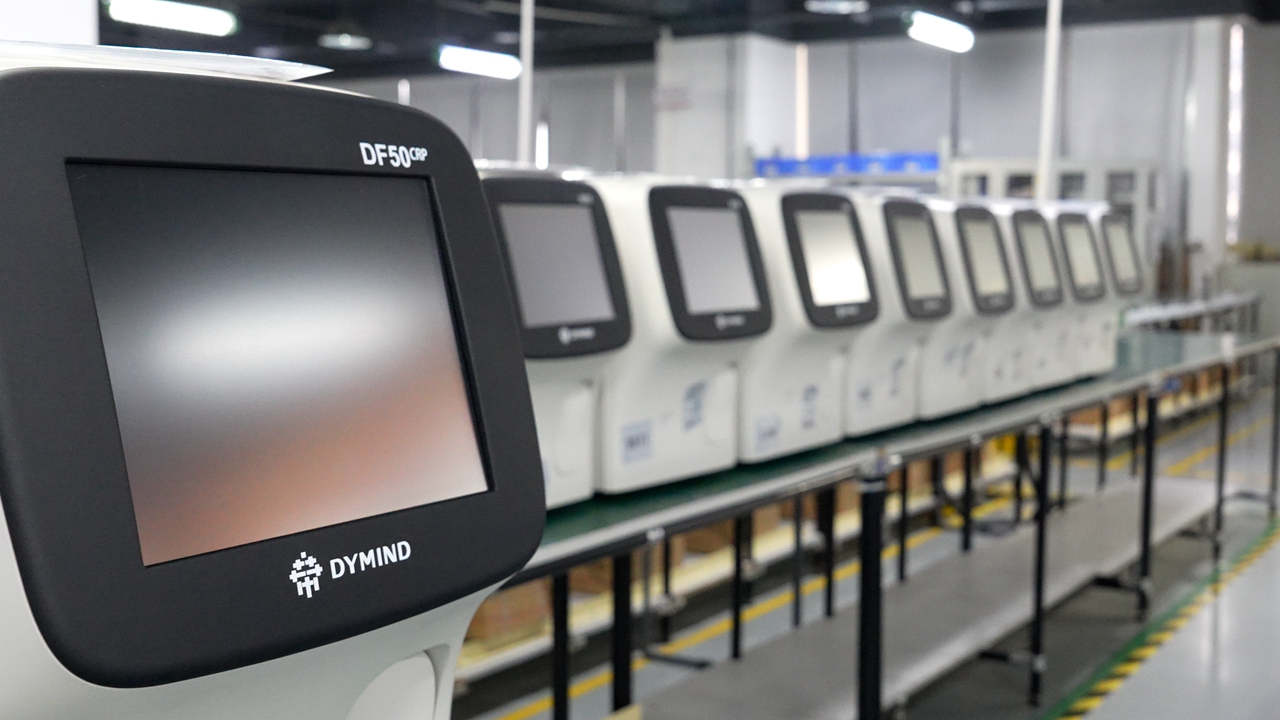 Some products of the company.
In general, Khan efficiently manages his work tasks, though this doesn't mean he doesn't encounter obstacles along the way. The nature of international business demands frequent travel, and factors such as different climates, cuisine and internet environments in various countries put him to the test.

"As a personal experience, one of the most challenging situations I encountered was dealing with very slow internet connectivity in an African/Middle Eastern country. This made it difficult to share certain data with our headquarters. So, I had to rely on limited data communication," he said.
Working in China, Khan also faces language barriers from time to time, but support from his colleagues helps him overcome this barrier. "Sometimes I need support from the R&D team of our company, and our department colleagues will support me. They directly communicate in the Chinese language with the R&D team to get the solution needed, and then they forward it to us and we forward it to the customer," he explained.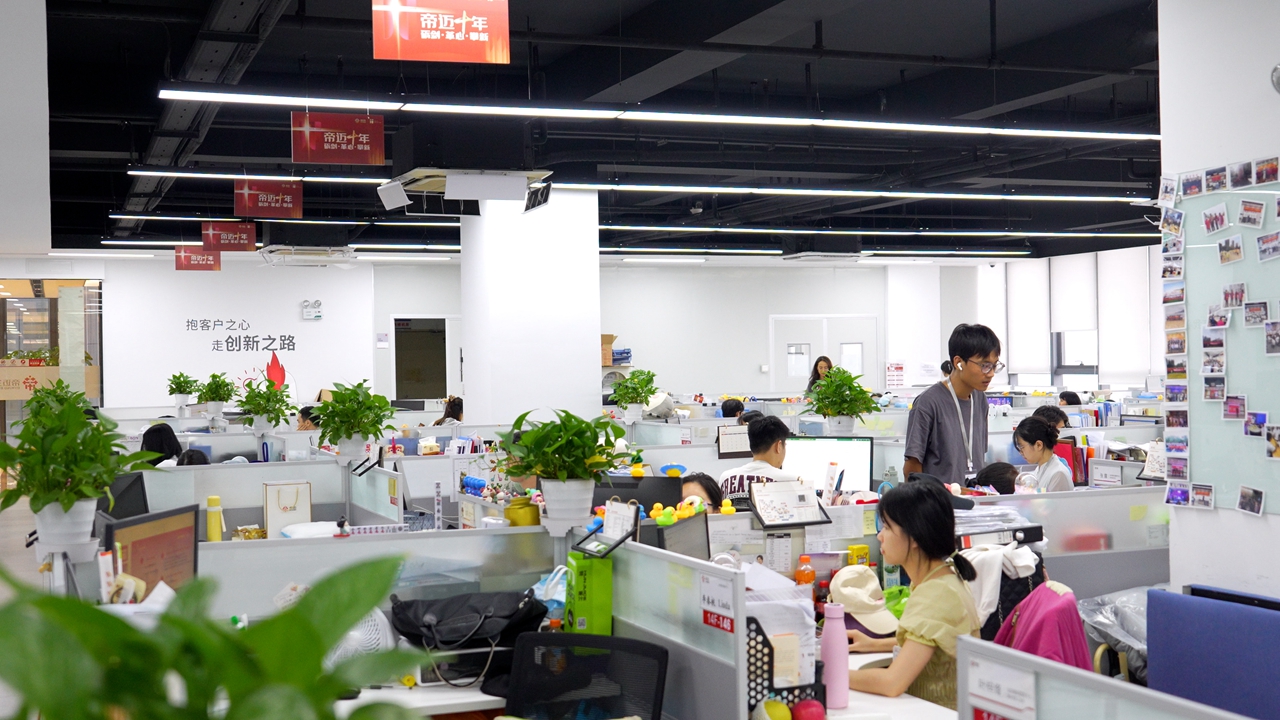 The company is headquartered in Guangming District.
For Khan, Dymind is very agile and applies a swift and direct course of action to overcome any issues, contributing to the success of the company's global expansion.

"The best advantage of the company is having extended our workforce all around the globe. We have sold more than 50,000 instruments around the globe like Asia Pacific, Middle East, Latin America and Europe," he said.
Shenzhen, known as China's city of innovation, is also home to Khan. He has been living in China for six years, including over two years in Shenzhen. For his years residing in Shenzhen, he has developed a profound affection for this city.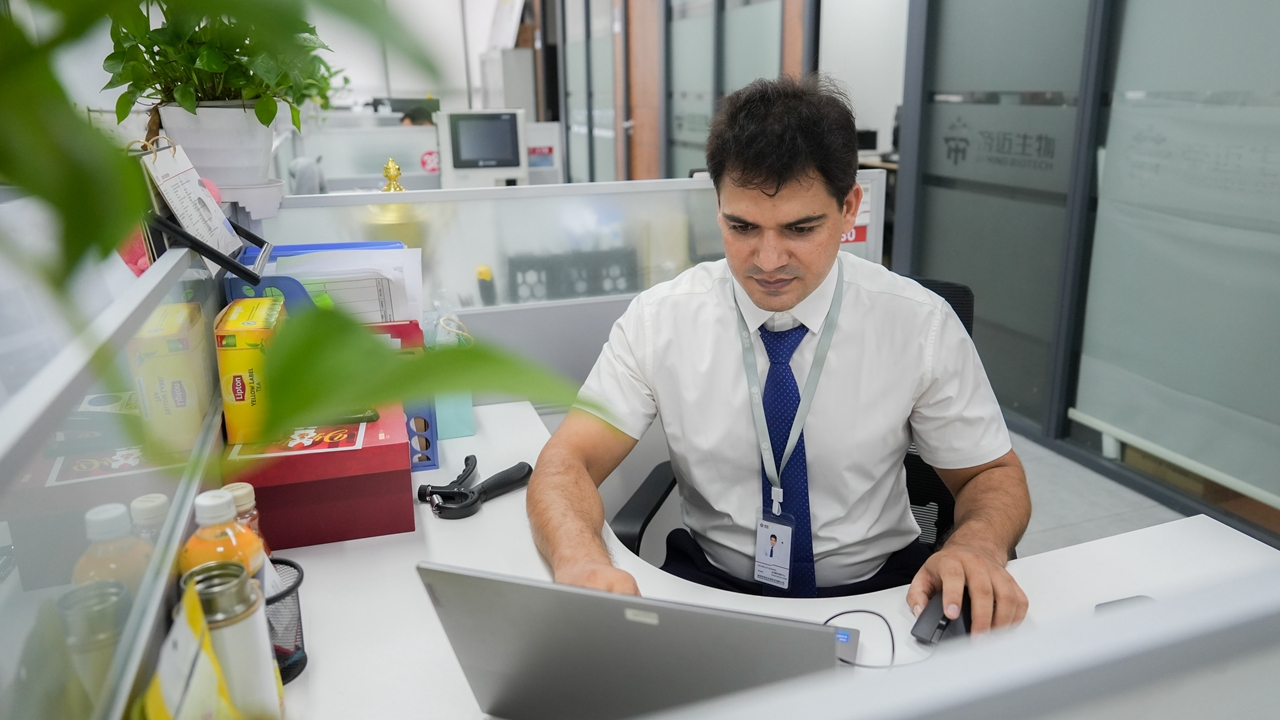 Khan works in the office.
"Shenzhen is known for its vibrant culture, beautiful parks and modern architecture. It is a bustling city with a high quality of life and a strong economy. Shenzhen is also known for its excellent food scene, featuring a wide variety of delicious Chinese and international cuisines. The city's innovative spirit and entrepreneurial culture attract many young professionals and tech startups," Khan commented.

He mentioned that the cost of living in Shenzhen is relatively high compared to other cities in China, but the city also offers a high standard of living, with good transportation, health care and education options. "Overall, living in Shenzhen can be an exciting and dynamic experience, but it can also be challenging in terms of the pace of life and the cost of living."