Share

Print
A+
A-
World Innovative Cities Forum discusses urban sustainability
Writer: Wang Jingli | Editor: Zhang Chanwen | From: Shenzhen Daily | Updated: 2023-11-17
Some 150 guests from over 10 countries and regions gathered in Shenzhen on Thursday for the 2023 World Innovative Cities Forum to exchange ideas on urban sustainability and digital transformation.
Themed "Achieving a sustainable urban future, promoting digital and green transformation," the forum took place at the Wuzhou Guest House in Futian District. It is one of the sideline events of the ongoing 25th China Hi-Tech Fair.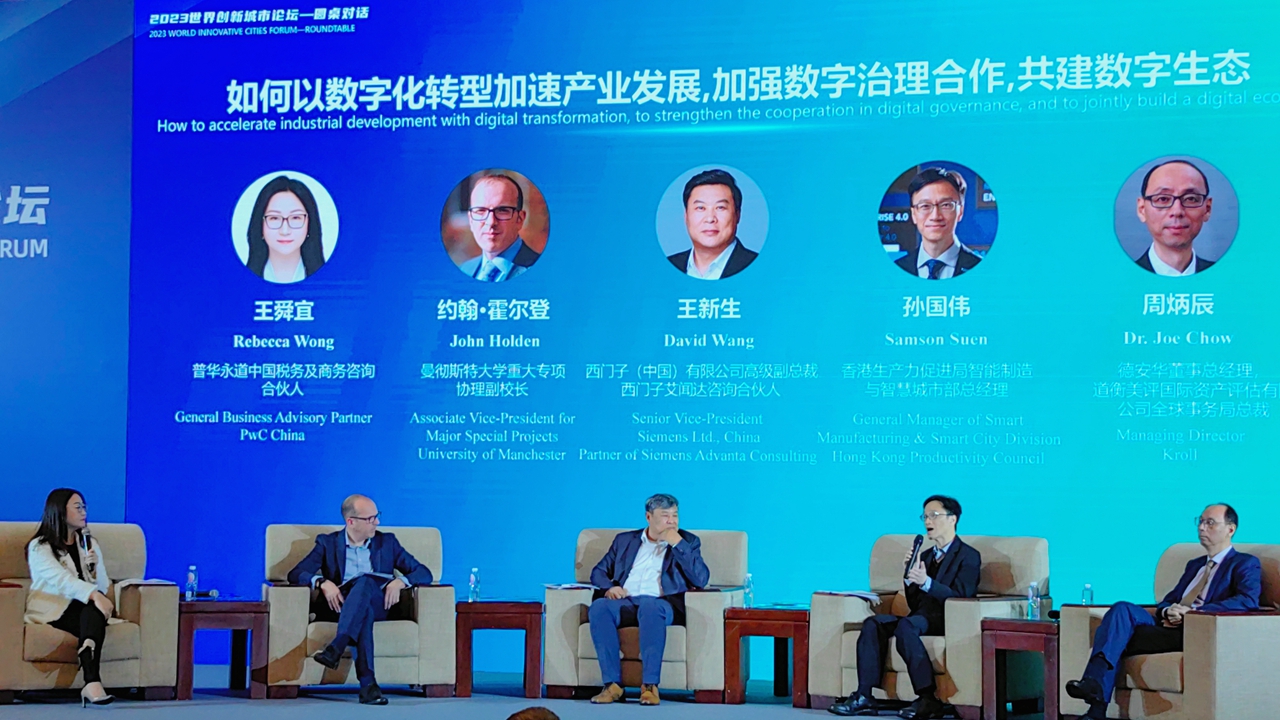 Guests share views at the 2023 World Innovative Cities Forum at the Wuzhou Guest House in Futian District on Thursday. Photos by Han Shuang
Forum participants have widely recognized Shenzhen's city planning, green commitment, and innovation capability.

Lungelo Mbandazayo, city manager of Cape Town in South Africa, said in a keynote speech that having a culture that encourages and rewards innovation is a prerequisite to a city's achievement. Therefore, it is important for leaders to create an environment where people feel safe to try new approaches and systems.
Mbandazayo told Shenzhen Daily that he wants to learn from experiences shared at the forum to see what they can implement in Cape Town to improve the lives of its people, and he is looking forward to enhancing cooperation with Shenzhen in this regard.
Jordi Valls i Riera, vice mayor of Barcelona, Spain, said via video that Shenzhen has become Asia's Silicon Valley and he hopes Barcelona and Shenzhen can strengthen cooperation in transportation, logistics, technologies, and culture.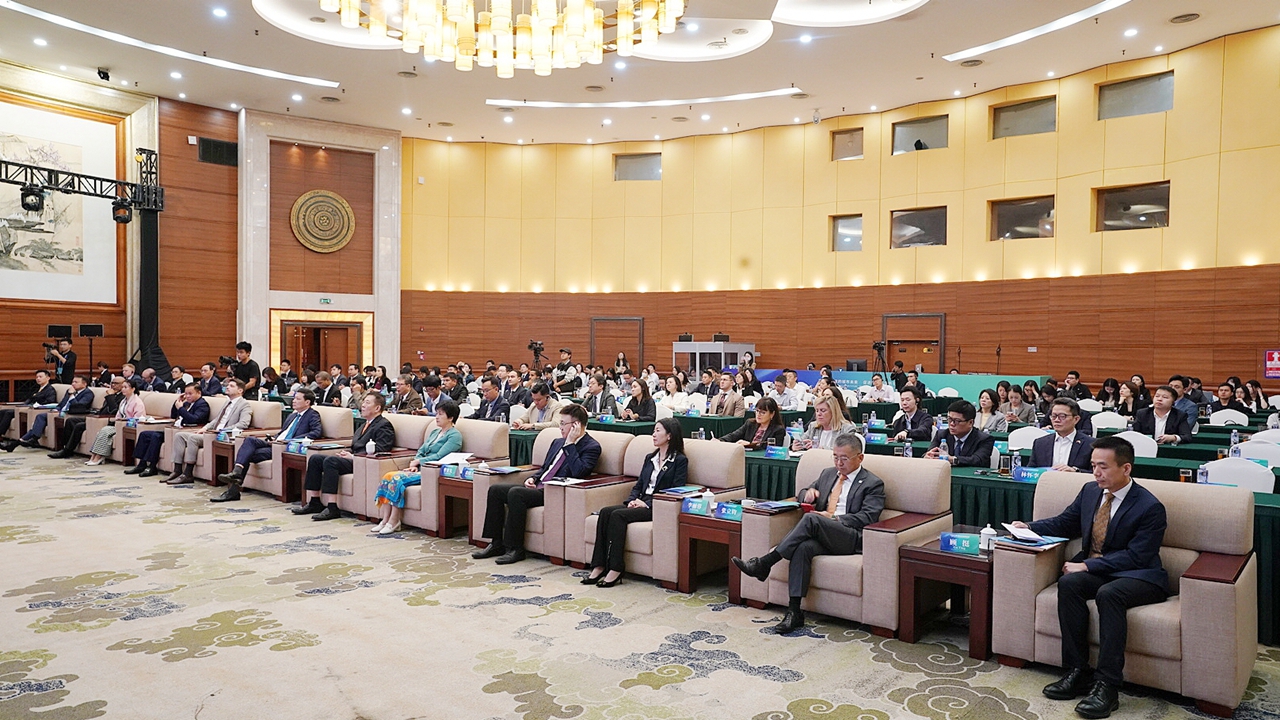 Attendees listen to speeches.
The forum also included two roundtable sessions, which highlighted two keywords —technologies and innovation.

Invited speakers conducted discussions on how to achieve inclusive growth in the new era of ESG (Environmental, Social, and Governance) and move towards a sustainable urban future, and how to accelerate industrial development with digital transformation.
Janet Coyle, managing director of business growth at London & Partners, the official agency for London's business and tourism promotion, said technologies and innovation are key to addressing climate change.
"Shenzhen is a fabulous example of technology innovation," Coyle said, adding that Shenzhen and London have formed strong cooperation.
She mentioned Shenzhen-based BYD's entry to London and welcomed more companies like BYD.
Coyle also suggested more exchanges among new generation of students and entrepreneurs from different countries.