Players, performers, volunteers and FIBA World Cup 2019 staff members bade farewell to the Shenzhen Bay Sports Center after the games concluded in Shenzhen. The city hosted a total of 10 games from Sept. 1 to Sept. 9.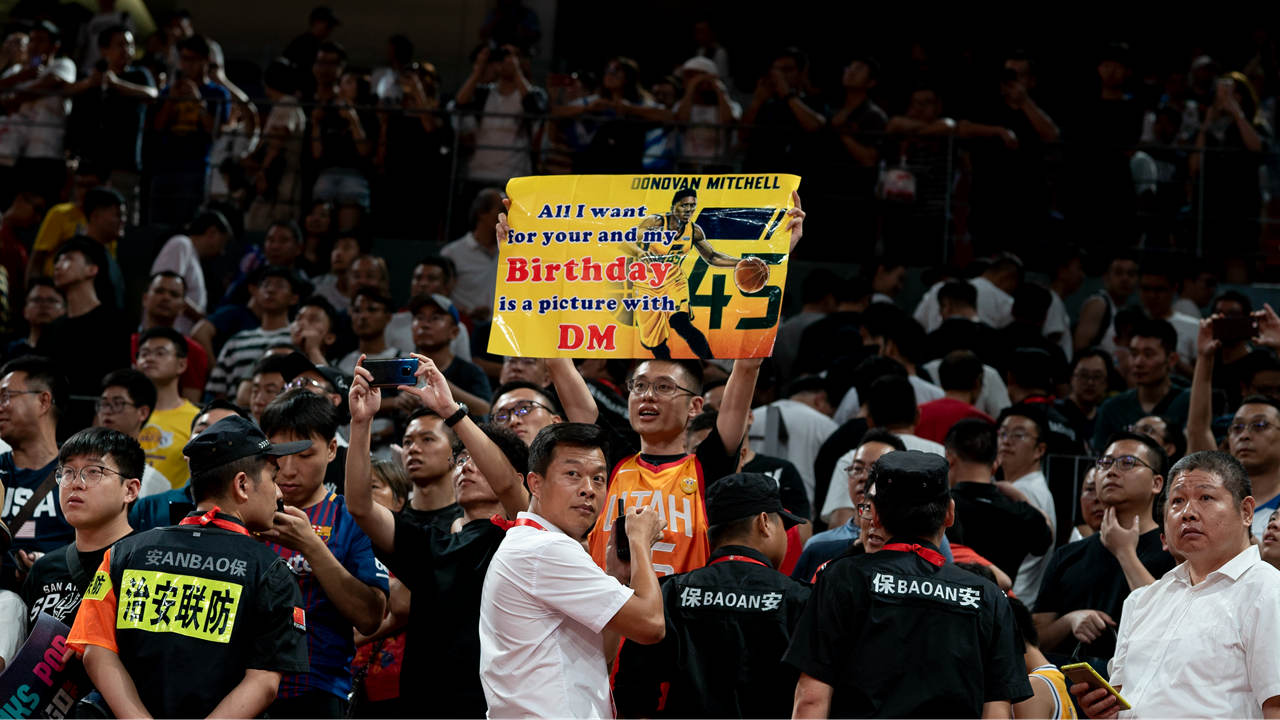 A Utah Jazz fan sharing the same birthday with U.S. player Donovan Mitchell holds a banner from the spectator stand. Photos by Liu Xudong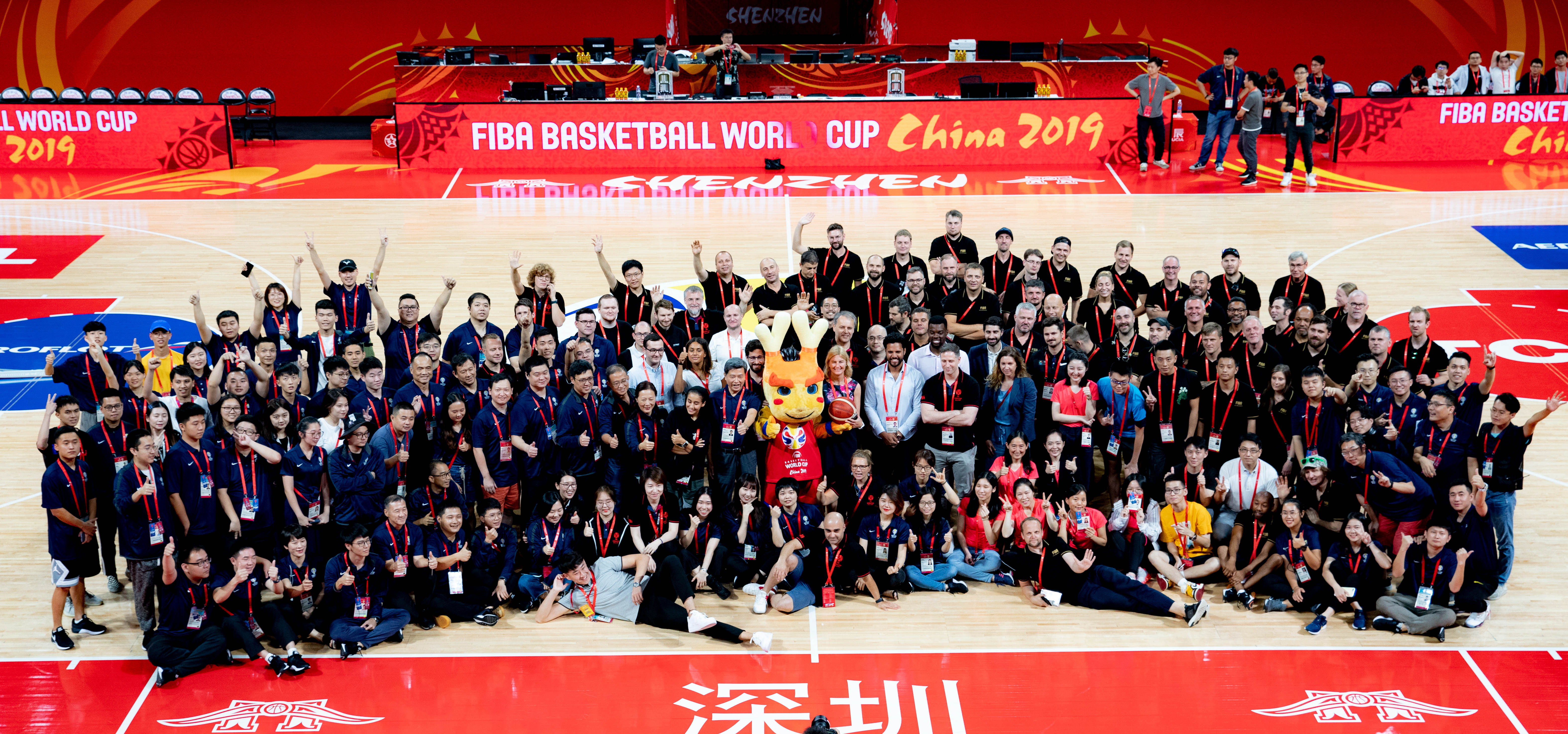 FIBA World Cup 2019 staff members take a group photo Monday, before the conclusion of the group matches at Shenzhen Bay Sports Center.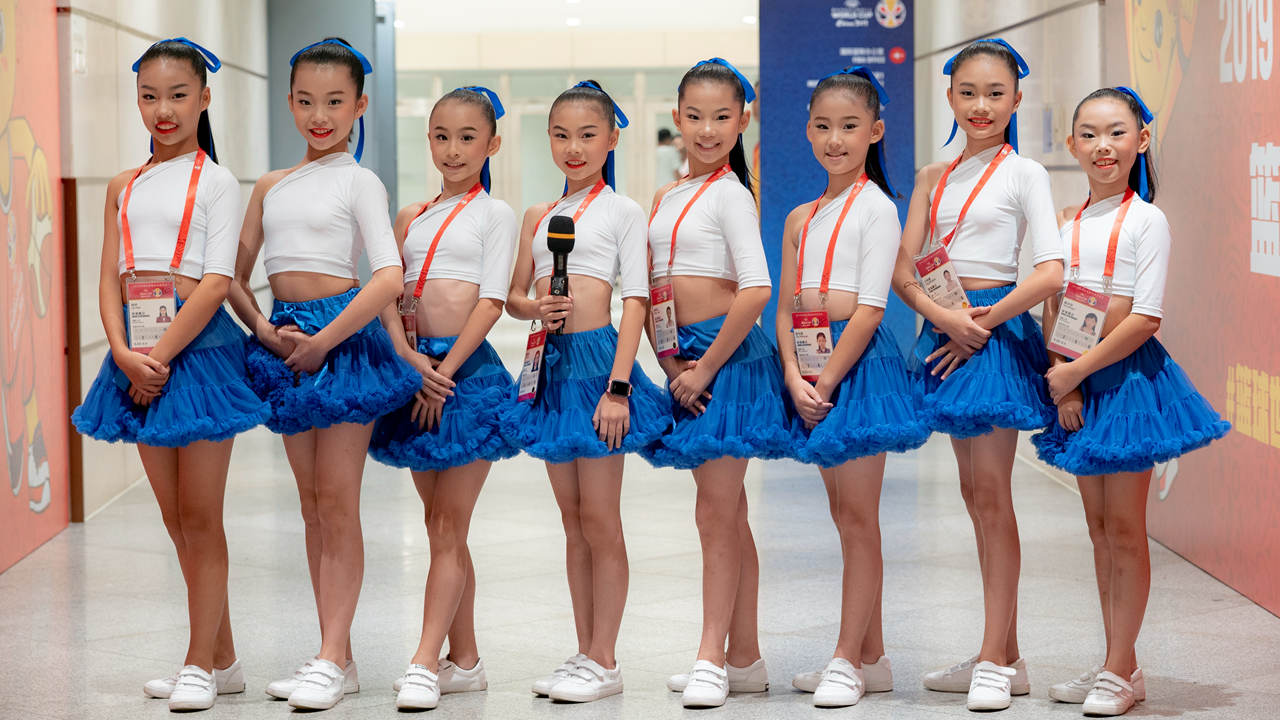 A group of girls takes a photo during an interview with Shenzhen Daily. They performed several Latin dances during halftime at the games.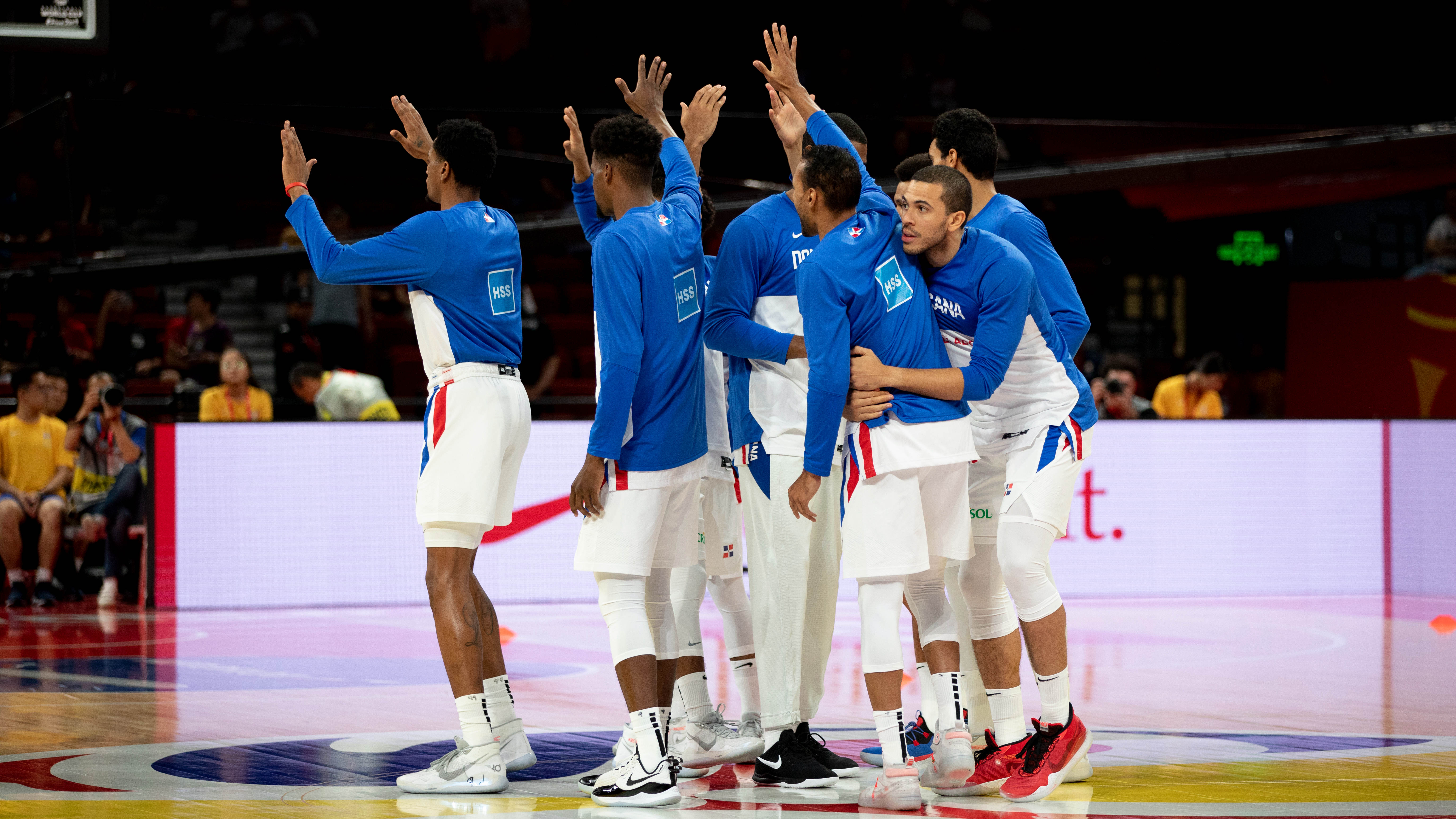 Players of the Dominican Republic cheer their teammates up before a game against France on Sept. 5.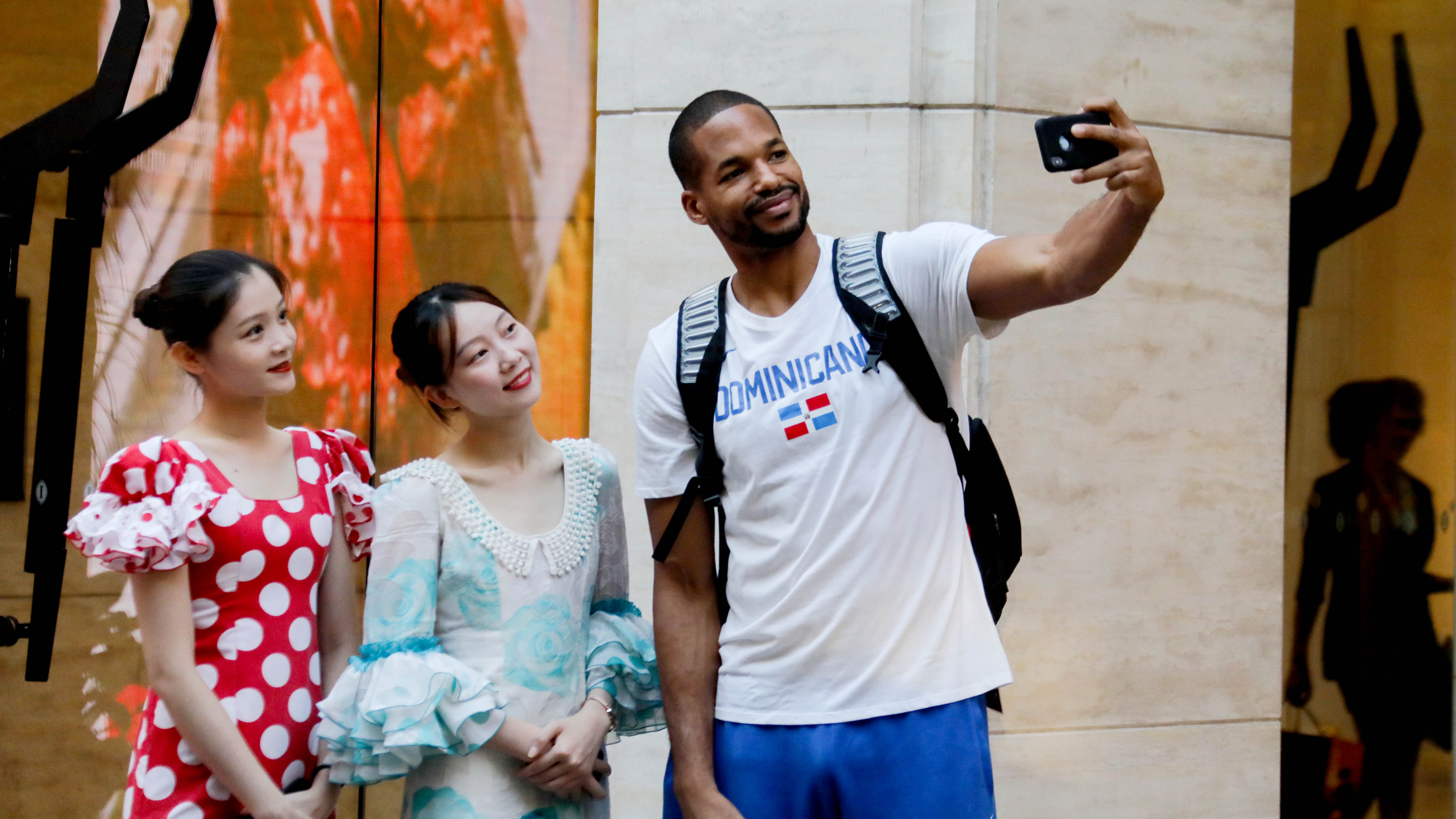 A player of the Dominican Republic takes a selfie with hotel staff members before leaving Shenzhen on Sept. 6.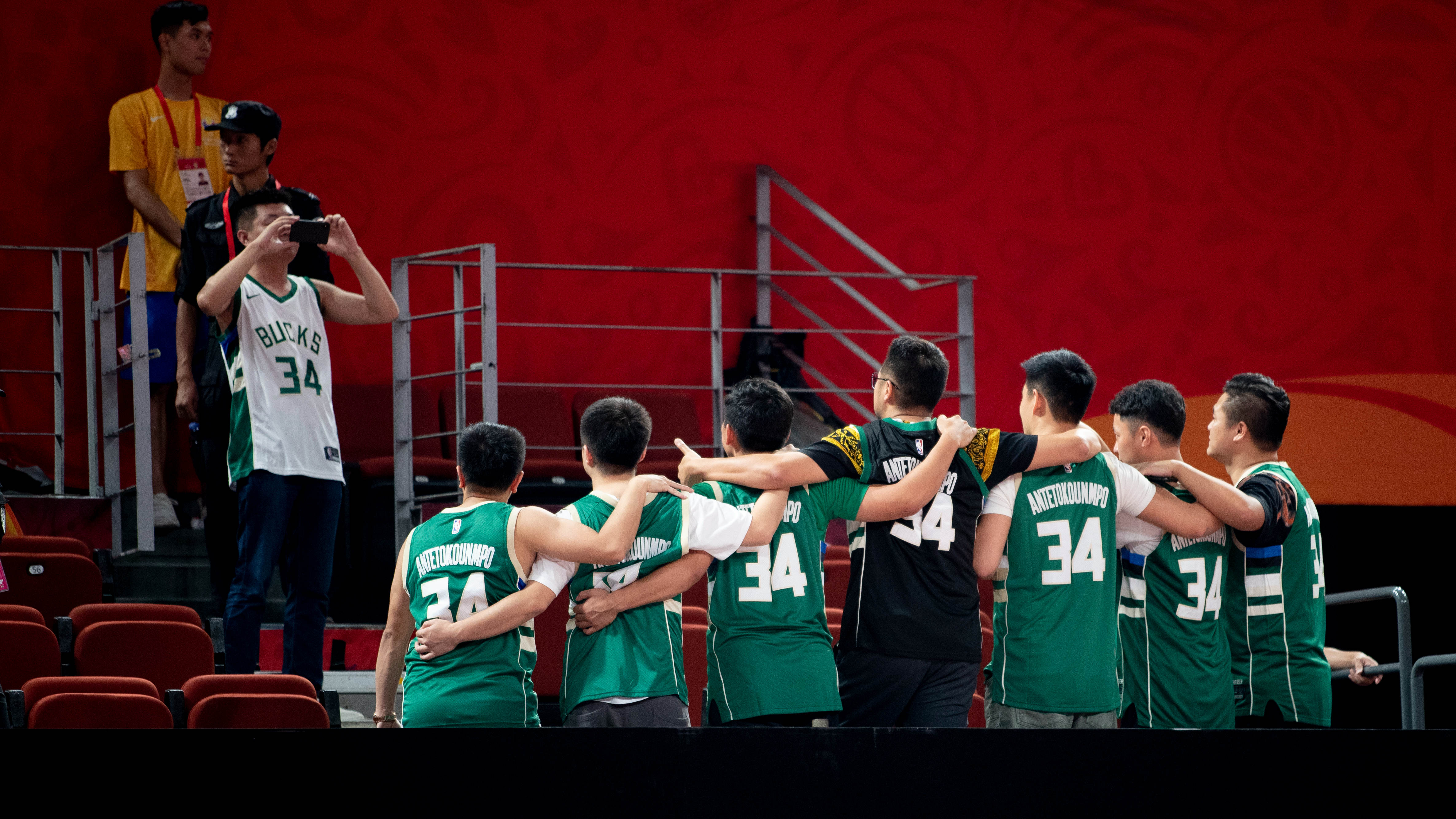 Fans of Milwaukee Bucks pose for a photo wearing the jerseys of Greece player Giannis Antetokounmpo.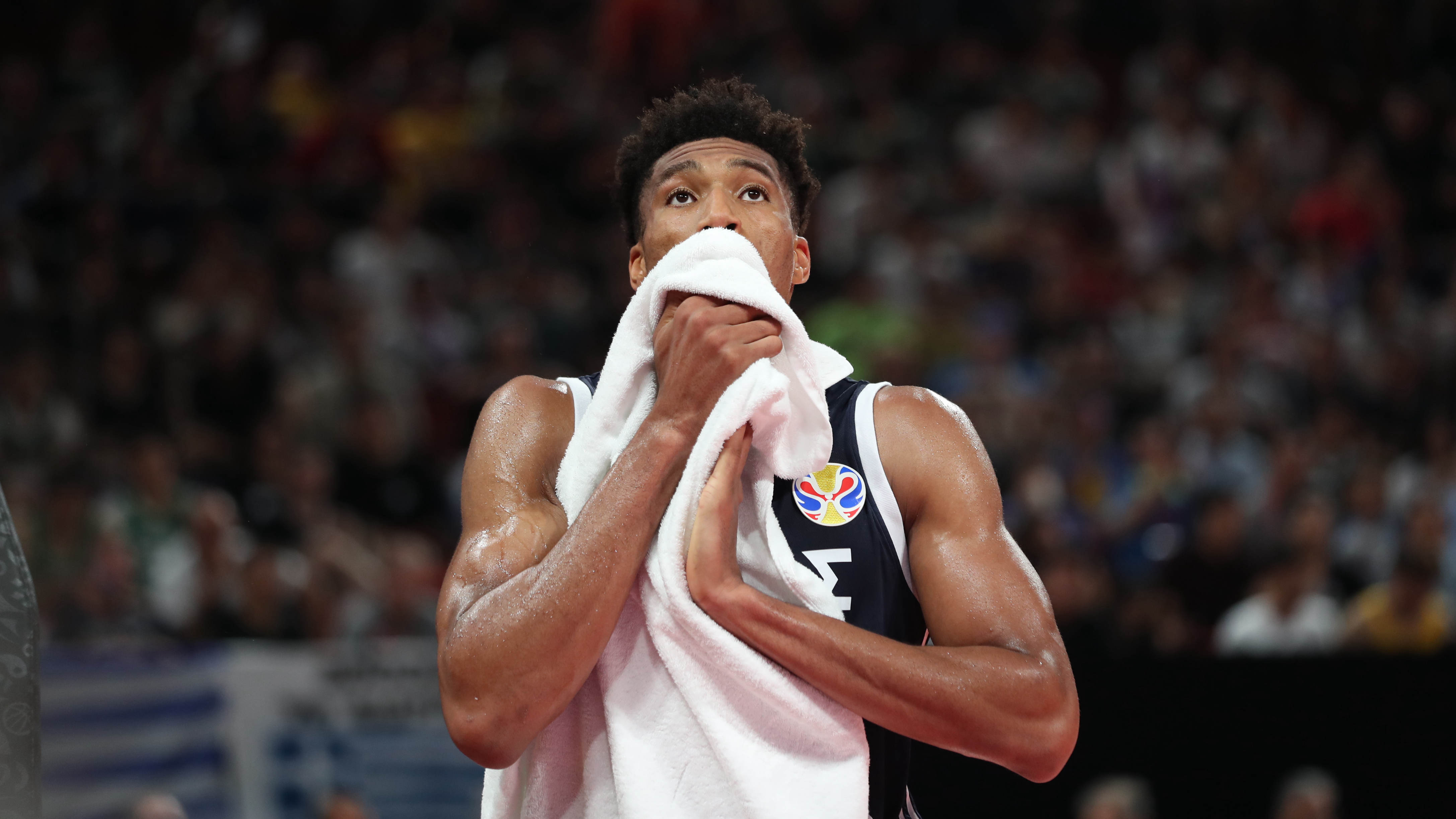 Greek's Giannis Antetokoumpo during a Second Round match against the U.S..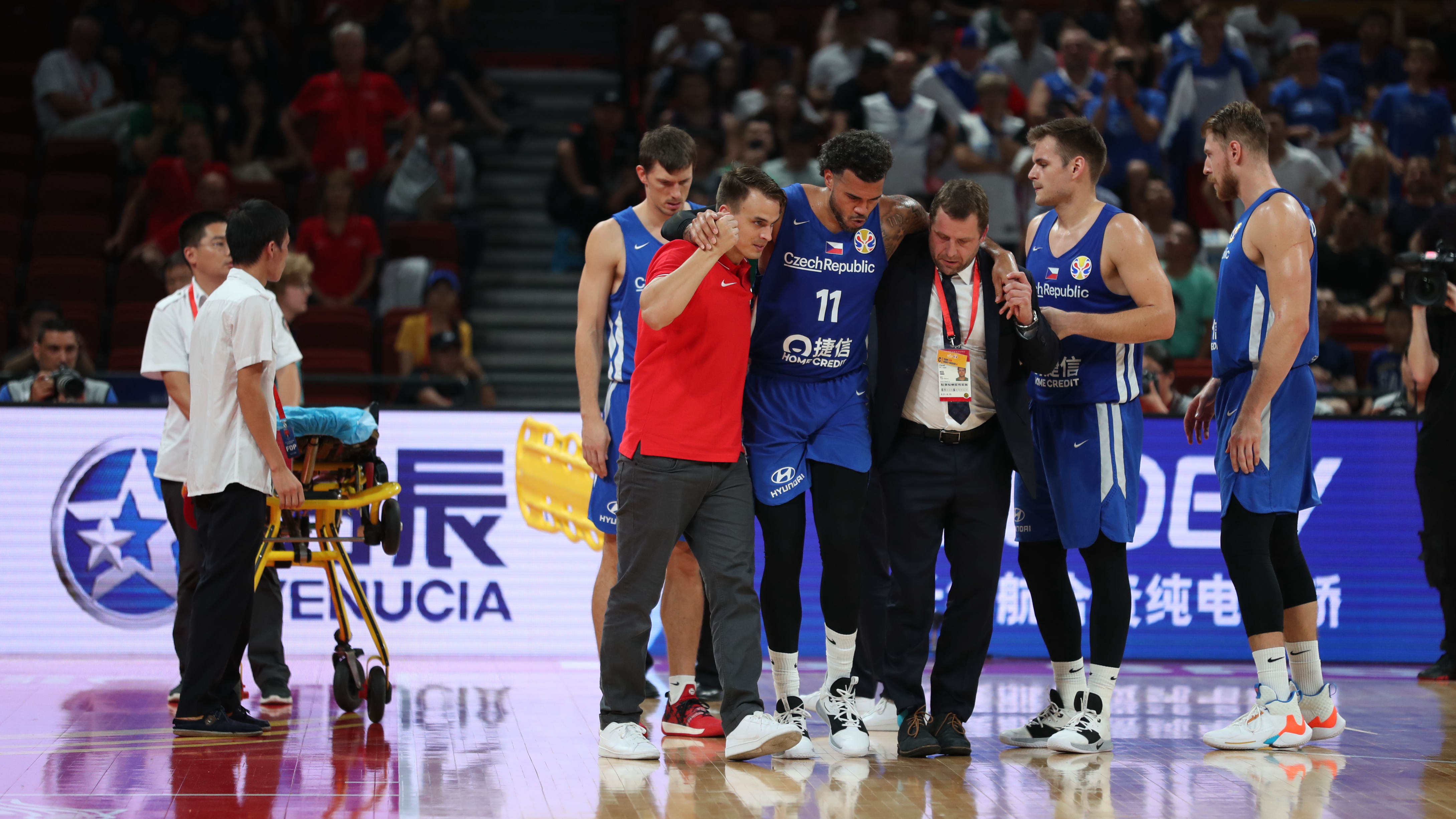 Schilb Blake, No. 11 of the Czech Republic, leaves the court after being injured during a game against Brazil on Sept. 7.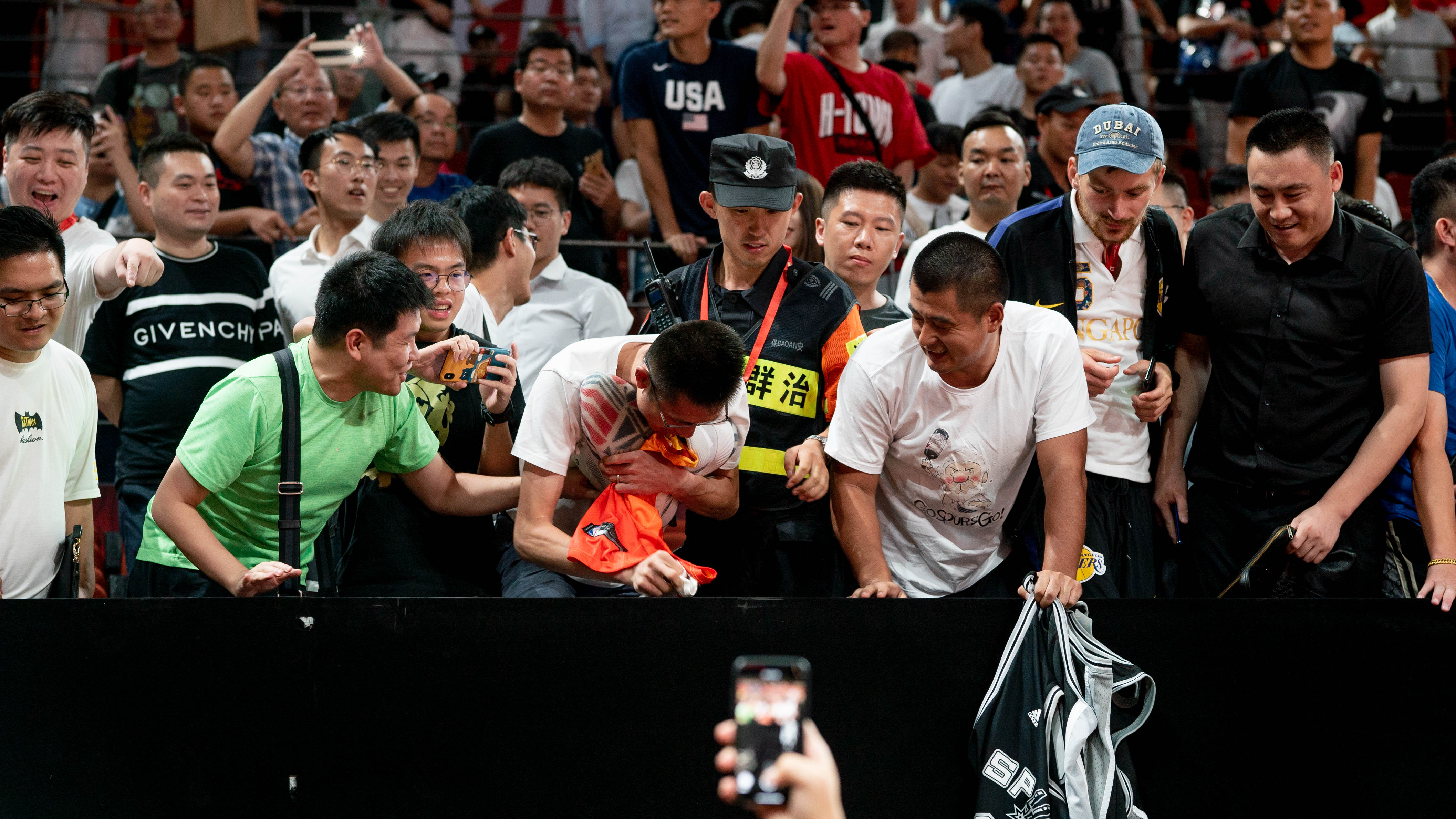 An audience member grabs a shoe thrown by an American player after the end of the game between the United States and Brazil on Sept. 9.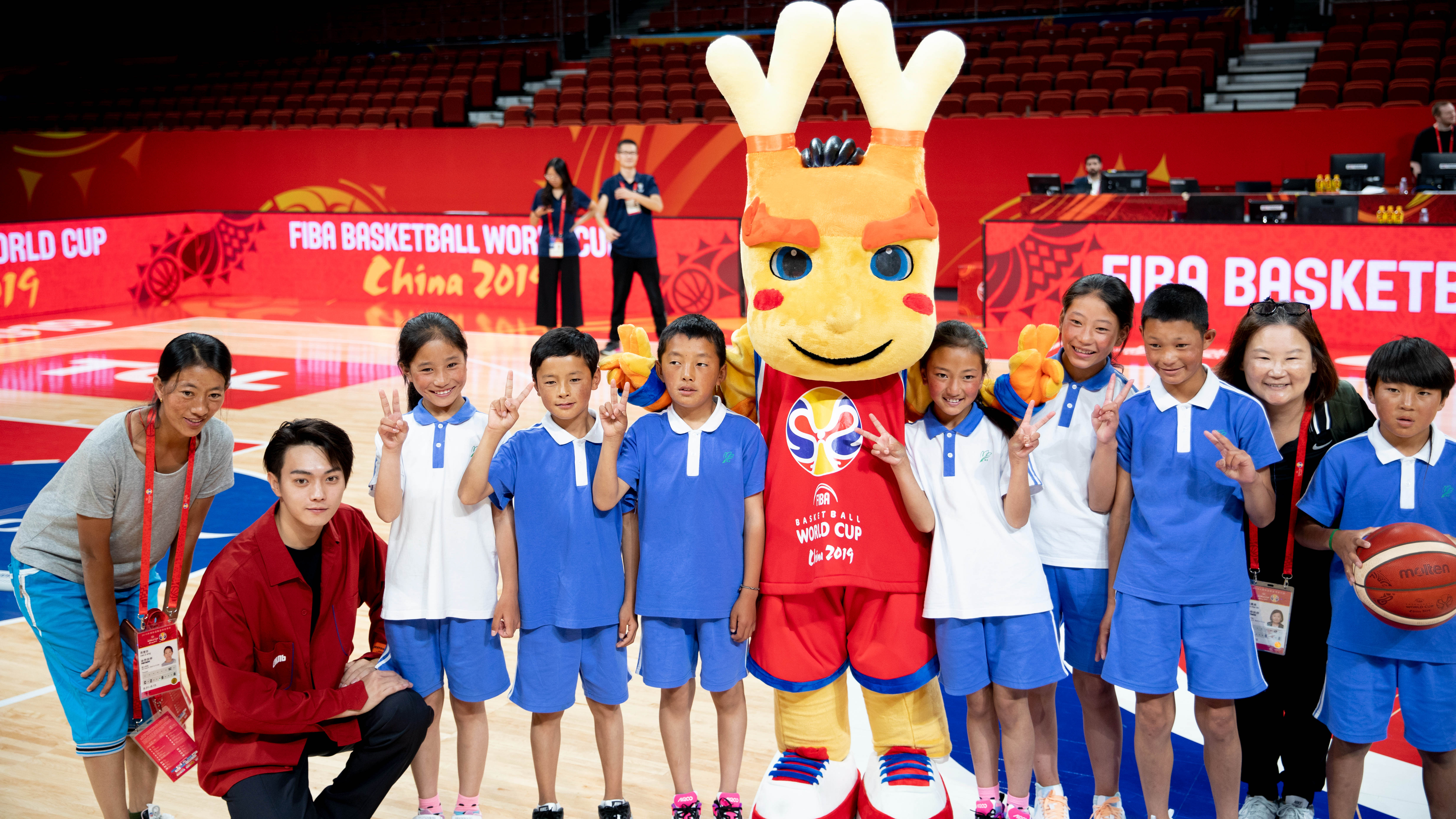 Shenzhen Actor Xu Kai (2nd L) takes a photo with students of the Tibetan ethnic group from a vocational school in Guoluo Tibetan Autonomous Prefecture in Northwest China's Qinghai Province on Sept. 9.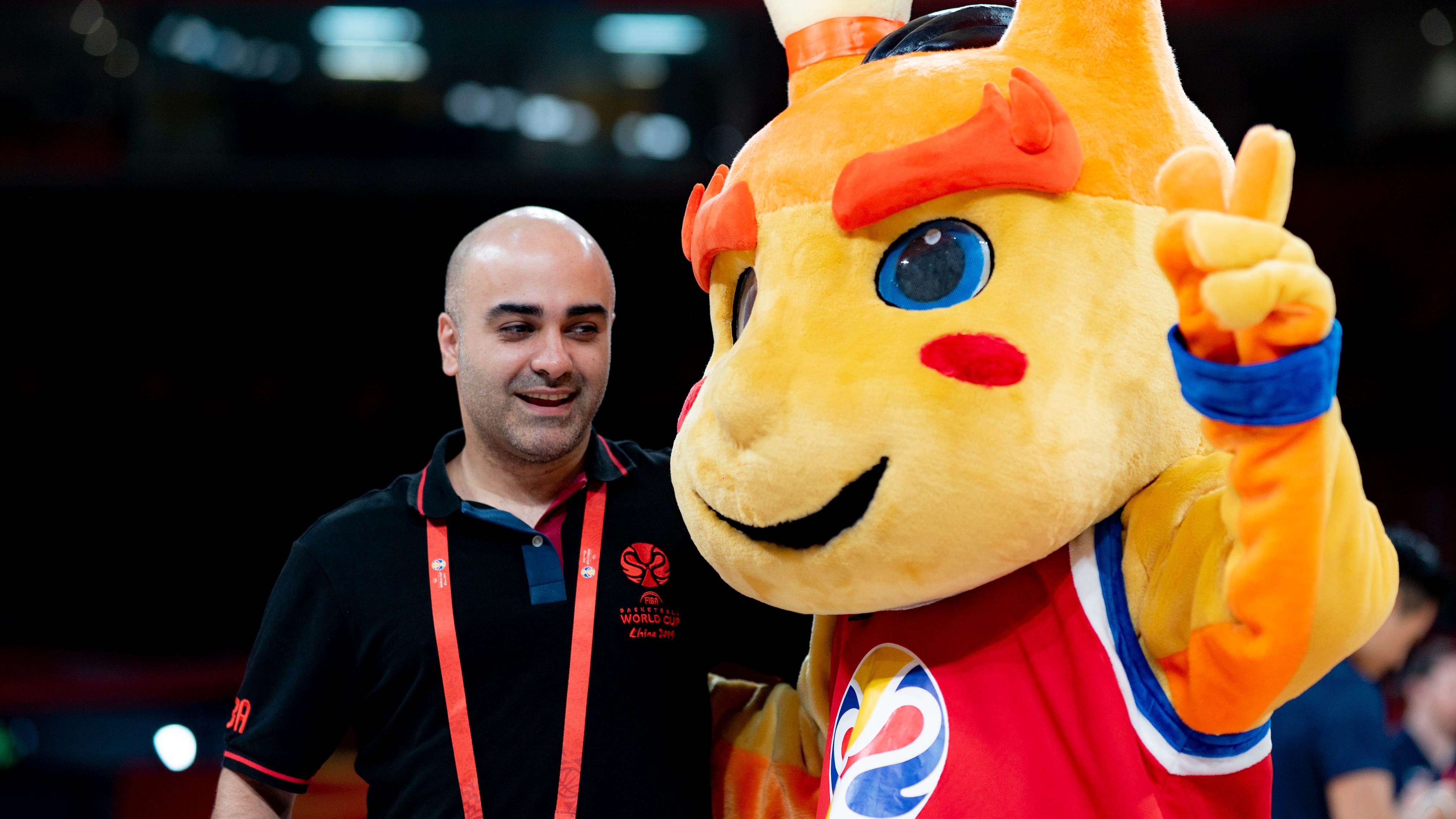 A photographer with FIBA poses for a photo with the mascot.