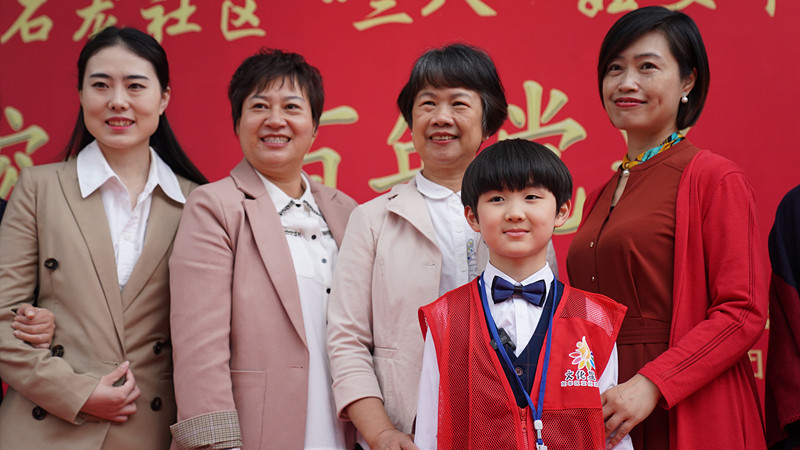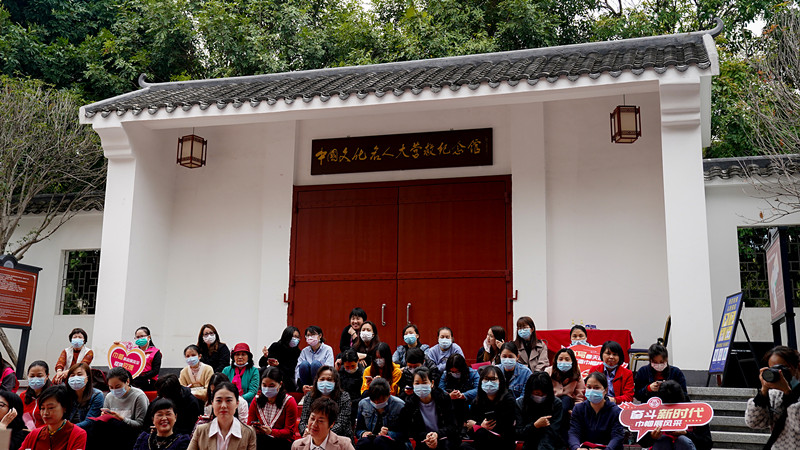 Several women were invited to visit the Memorial Hall of Chinese Cultural Celebrity Rescue, a hall to memorialize an influential historical event, in Baishilong Community, Longhua District on Monday, the 111th International Women's Day.
In 1941, Hong Kong was occupied by Japanese invaders, causing more than 800 mainlanders stranded in Hong Kong. Well-known intellectuals were among the stranded. At that time, the Dongjiang Column of the Guangdong People's Anti-Japanese Aggression Guerrilla Force led by the Communist Party of China escorted those people back to the Chinese mainland.
To commemorate the almost 200-day rescue, the Memorial Hall of Chinese Cultural Celebrity Rescue was built in Shenzhen in 2005.
The memorial hall has an exhibition area of 826 square meters, installed with maps, projections, cinemas and information screens. Visitors can also download interesting articles and pictures from the memorial hall's platform.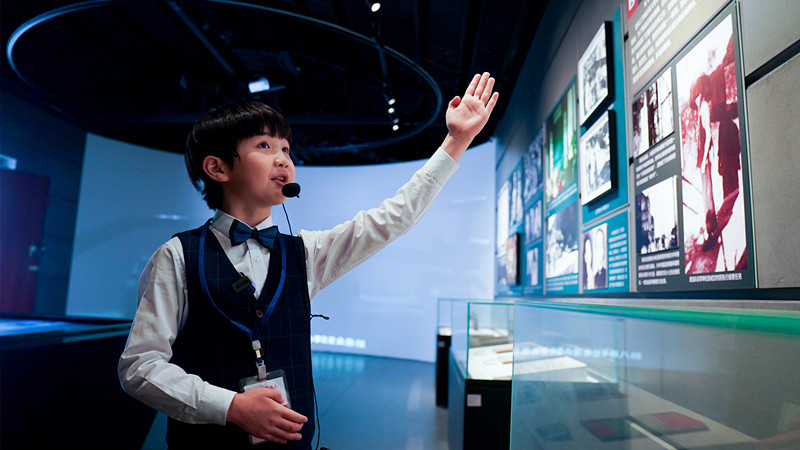 Yang Xuanbo
Yang Xuanbo, an 8-year-old boy, gave the audience a guided tour around the memorial hall.
Through months of hard work, the boy has gained a thorough understanding of the displays in the memorial hall. Whether it is about the memorial hall's archives, collections or technologies applied, Yang never failed to explain in a clear and logical way. Yang is a capable, fluent and decent guide, winning over the hearts of the visitors.