The Shenzhen Whittle School & Studios and the Shenzhen campus of Istituto Marangoni, one of the top three fashion and design colleges in the world, will join hands to cultivate fashion talents, according to a cooperation agreement signed between the two parties at Whittle on March 24.
Marangoni Shenzhen will provide Whittle students with educational resources and courses related to fashion and art, including cutting-edge information, fashion lectures, internship opportunities at show fields, customized courses, and sharing of fashion resources.
Dr. Lucia Pasqualini, consul general of Italy in Guangzhou witnessed the signing ceremony as a distinguished guest. She said that the cooperation between the two schools will give students more opportunities to explore in different fields. She also encouraged the Whittle students to further their studies in Italy in the future.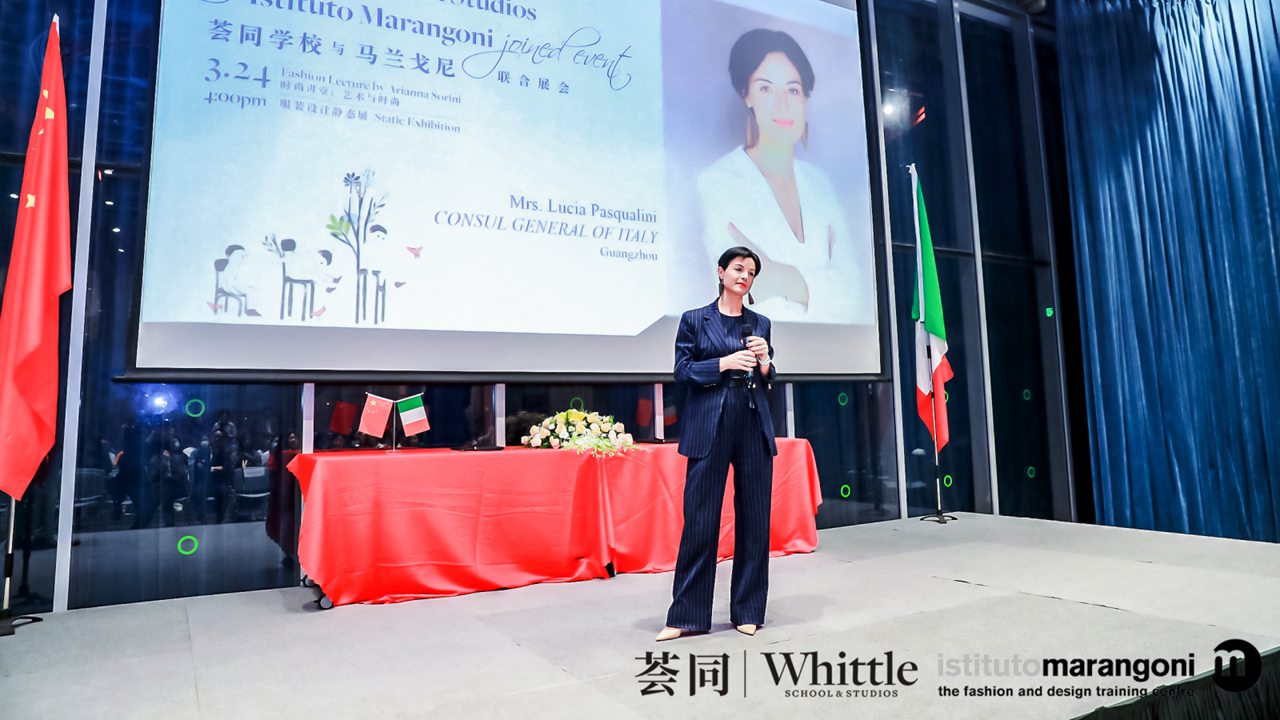 Marangoni Shenzhen also brought a static exhibition of costume design to the Whittle school on that day to let the students directly experience fashion design and learn about the creative graduation works of some outstanding Marangoni graduates.
A designing mentor from Marangoni also explained to the students how to present the creative inspiration on the design sketches, as well as the whole subsequent production processes of the fashionable clothes, which aroused the keen interest of the students.
Istituto Marangoni is the No.1 art school in Italy. Since the school was founded in 1935, it has cultivated more than 40,000 professional design talents for the global fashion circle, and more than 200 graduates of the school have been listed in the Who's Who in the World.