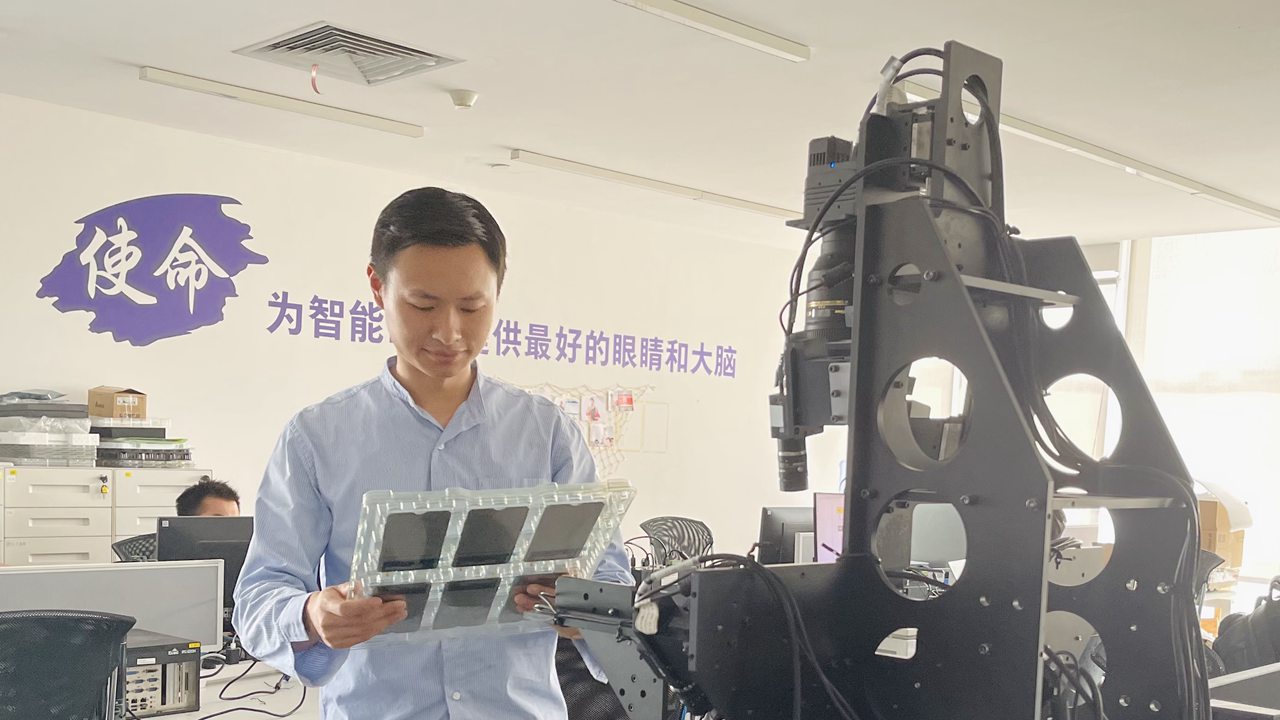 Lo Yuen-lai examines screens of smart phones using the company's product. Courtesy of the interviewee
Lo Yuen-lai, a Hong Konger working in Qianhai, said he came to pursue his career in the free trade area as he is confident in the development prospects on the Chinese mainland.
He is an assistant to the CEO of Shenzhen Baimai Technology Co. Ltd. (BM Tech), which he joined last year, at the Qianhai Shenzhen-Hong Kong Youth Innovation and Entrepreneur Hub (E-hub).
Lo said he had worked in Hong Kong for a few months after graduating in 2019 from the University of Manchester with a bachelor's degree in international business and finance.
He then quit the job and landed a job at BM Tech in Qianhai.
Lo is responsible for the financing and banking businesses of BM Tech. He said the job is more diversified and challenging compared with his previous job in Hong Kong.
He said he was pleased with both life and work in Qianhai.
"The platform of the E-hub provides us with rich resources, and organizes regular activities for us to build up our social connections. In addition, the traffic allowance and low-rent housing provided by the Qianhai Authority to Hong Kong employees also make me feel at home."
"I often share my work and life in Qianhai on social media, as well as some of the preferential policies and job opportunities for young Hong Kongers," he said.
Lo said he felt honored to work for the high-tech company in Qianhai.
Founded in 2015, BM Tech specializes in visual image algorithms and general visual technology. The company was certified as a national high-tech enterprise in 2018, and its users include some big names such as Apple, Huawei and OPPO.