German chipmaker Infineon on Tuesday launched a new intelligent application center that will provide customized solutions on semiconductor application systems for customers on the Chinese mainland, Hong Kong, Macao and Taiwan, Shenzhen Economic Daily said yesterday.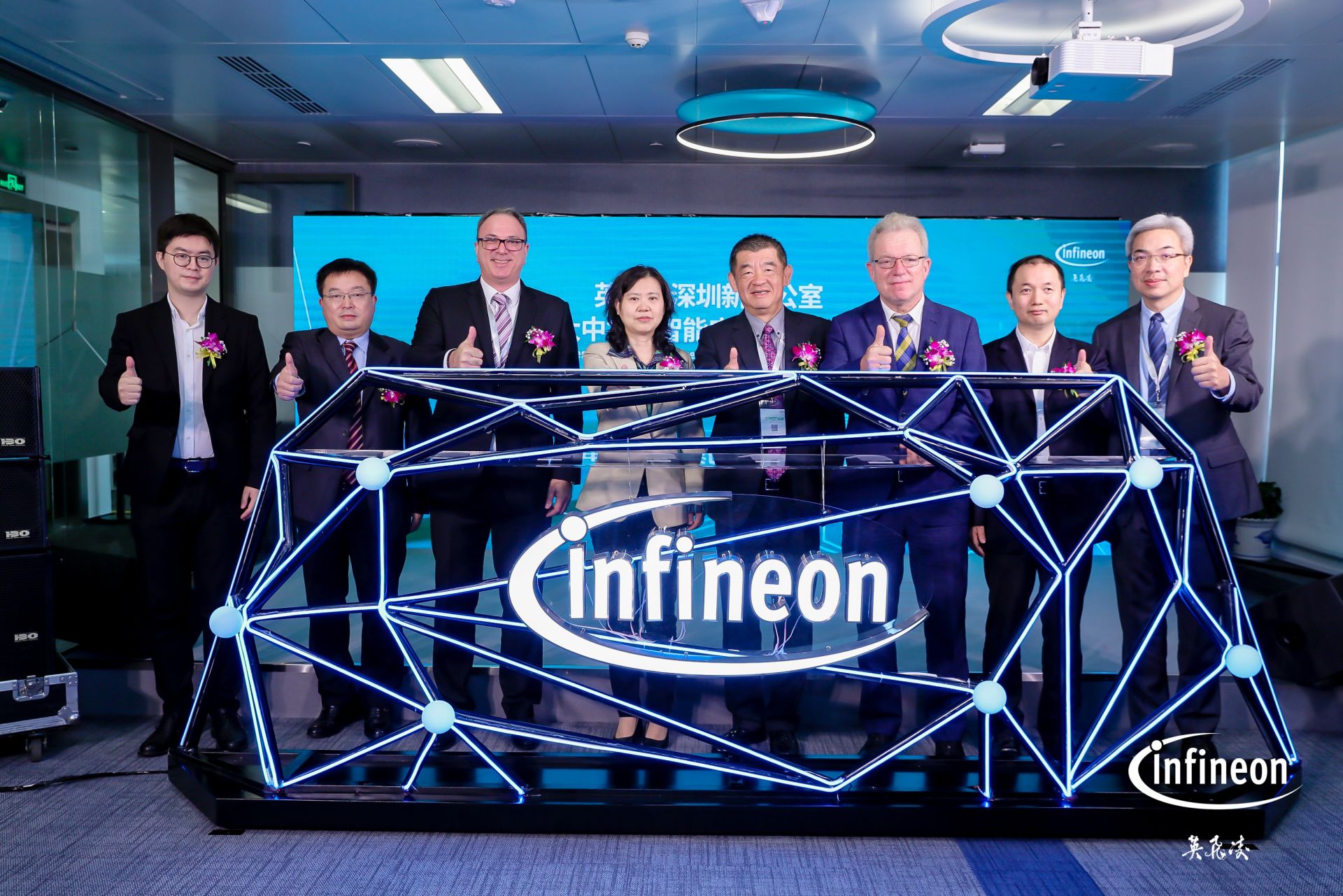 A scene at the launching ceremony of the center. DT News
The intelligent application center will focus on the fields of industrial intelligent devices, intelligent households, smart automotives and Internet of Things. Based on multiple research platforms, the smart center will research improvement methods for the operation efficiencies of industrial devices by using different types of power devices, reducing power consumption of household appliances and improving power sustainability for new energy vehicles. It will explore new ways to make household appliances smarter, increase automobile safety and introduce high-level driverless driving through the application of sensors. The center also explores safety applications based on hardware development and safeguards on IoT safety.
The center is also equipped with a lab that offers EMI (electromagnetic interference), ESD (electrostatic discharge) and Surge tests that can help clients facilitate faster research speeds and shorten wait times in market.
Reinhard Ploss, CEO of Infineon Technologies, was quoted by the newspaper as saying that Shenzhen is an innovation city with vitality. Establishing the center in Shenzhen will enhance the company's cooperation with clients within the city and push forward innovation in key fields such as new energy vehicles, renewable energy and Internet of Things.
"Infineon provides a wide range of solutions, and the center will be a solid and important step for the company's development in China," said Ploss.
Infineon established an office in Shenzhen in 1998. The Shenzhen office became an independent business entity in 2020.