The highly anticipated giant Ferris wheel, nicknamed "Bay Glory," in Bao'an District finally opened to all visitors yesterday.
Vice Mayor Wu Yihuan, Bao'an Party chief Yao Ren and OCT Group general manager Yao Jun attended the opening ceremony.
Towering over the 380,000-square-meter OH Bay, the Ferris wheel offers 360-degree views of Qianhai Bay and the Pearl River estuary from 128 meters above the city. The views are spectacular from all angles at the very top.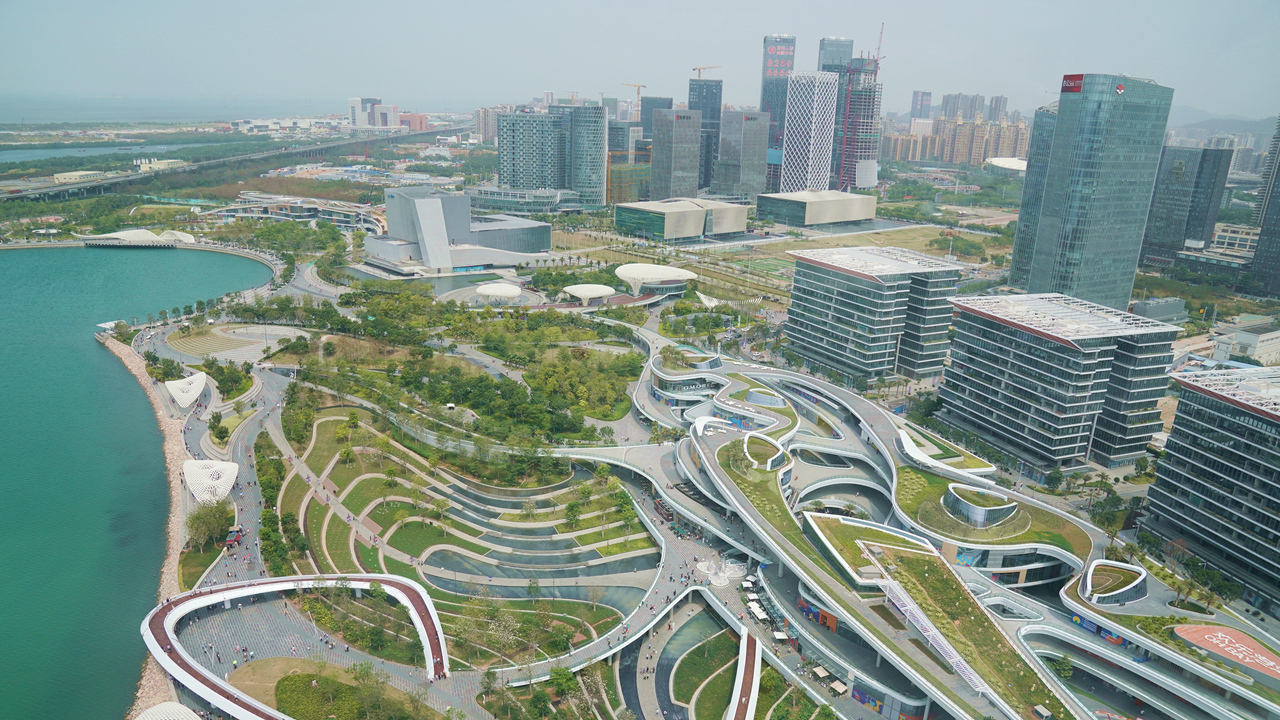 The Ferris wheel has 28 16.8-square-meter capsules, which can each hold a maximum of 25 passengers.
The Ferris wheel is claimed to be the fourth-largest cantilevered observation wheel worldwide, just after the London Eye in the U.K. On its first day of operation, many visitors lined up to take a 30-minute trip in the air.
By 3:30 p.m. yesterday, nearly 9,000 people hadve bought tickets to ride the Ferris wheel.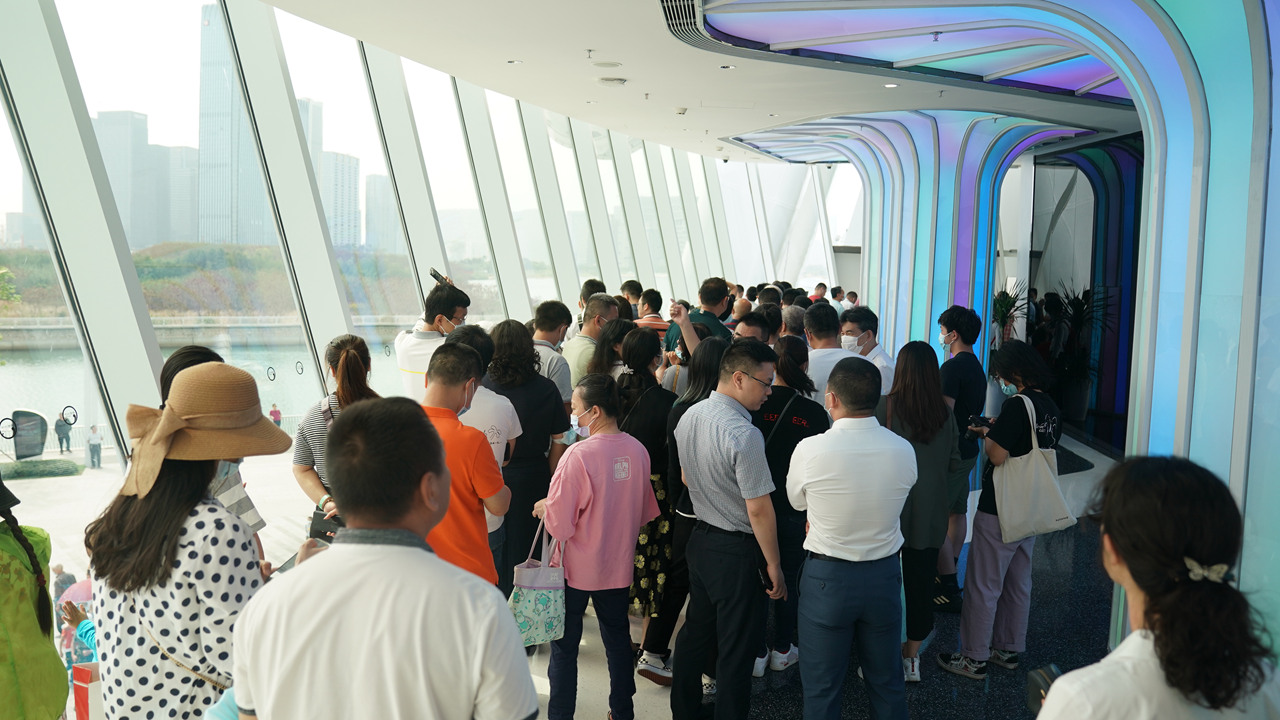 A passenger surnamed Jiang came early to OH Bay looking forward to enjoying the special attraction as soon as possible. "My friend told me the 'Bay Glory' would open today. My husband and I decided to bring our son to ring in at such an Internet-famous site."
Caisa Quinn from Norway was one of the first lucky expat visitors. "The wheel is equipped with a super-stable system so that I cannot even feel its motion," Quinn told Shenzhen Daily. "I had an amazing time on the Ferris wheel today! I'm someone who loves a good view and this was an exciting new way to experience Shenzhen's beautiful cityscape."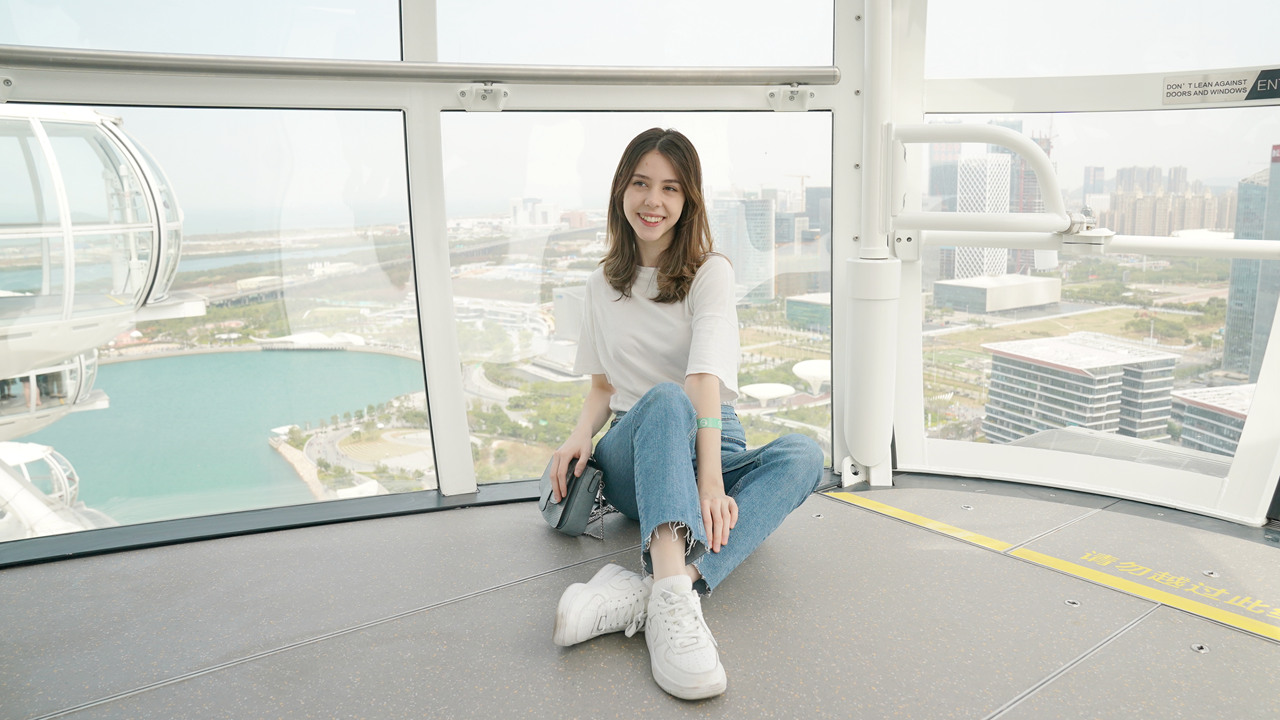 Another sightseer surnamed Chen rode the wheel wearing a red qipao, a traditional Chinese dress. She took many WeChat Moments photos on the wheel, acclaiming that the tour is high-end, magnificent and classy. "I had been in a perfect mood up there."
The giant wheel will be open from 10:30 a.m. to 10 p.m. Monday through Friday every week. No entry is permitted after 9:30 p.m. On weekends and during holidays, the closing time is 10:30 p.m. No entry will be allowed after 10 p.m.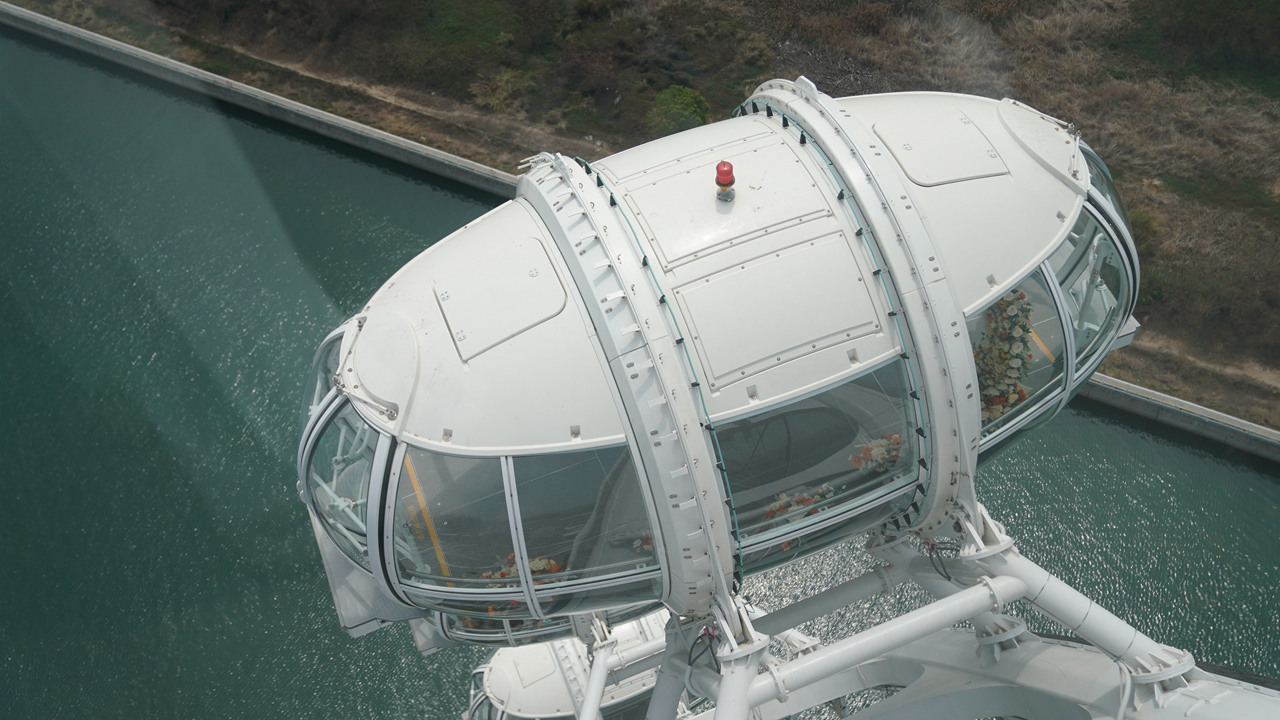 Decorative lightings have been put on the rim, axle and capsules of the Ferris wheel, making it visible when illuminated in the evenings.
The weekday ticket price is 150 yuan (US$23) per adult and the holiday price is 180 yuan. Each adult can bring a child under 1 meter high for free. A regular annual pass is 498 yuan, but an early-bird annual pass is available now until April 30 for 365 yuan.
Upon activation, the pass can be used for unlimited times for the next 365 days. Tourists can scan the following QR code for ticket purchase and more information.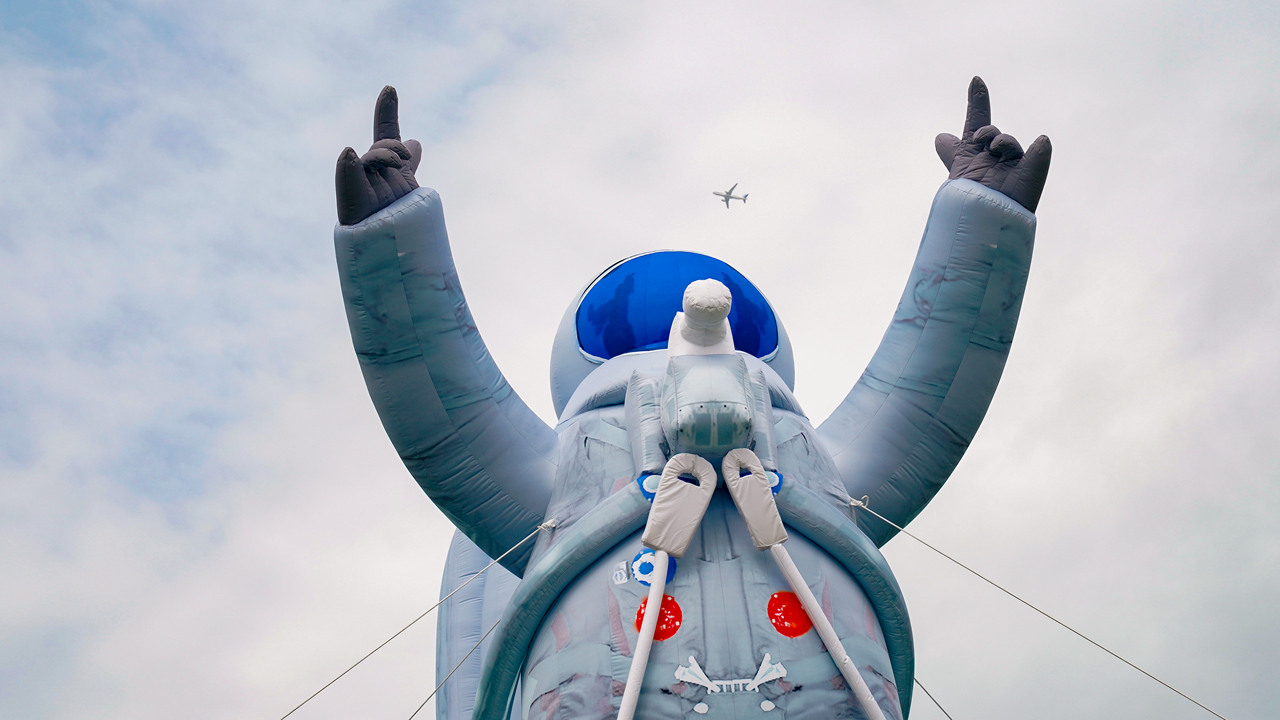 OCT, the operator of "Bay Glory," said it is committed to building the Ferris wheel into a new landmark in the Guangdong-Hong Kong-Macao Greater Bay Area.