Four years after Shenzhen has set a target of building itself into a world-renowned flower city, the metropolis has reached more than half the goal, Shenzhen Special Zone Daily reported Monday.
In 2017, authorities in Shenzhen decided to set up a framework of a flower city in three years, make it take shape in five years and generate impacts in 10 years.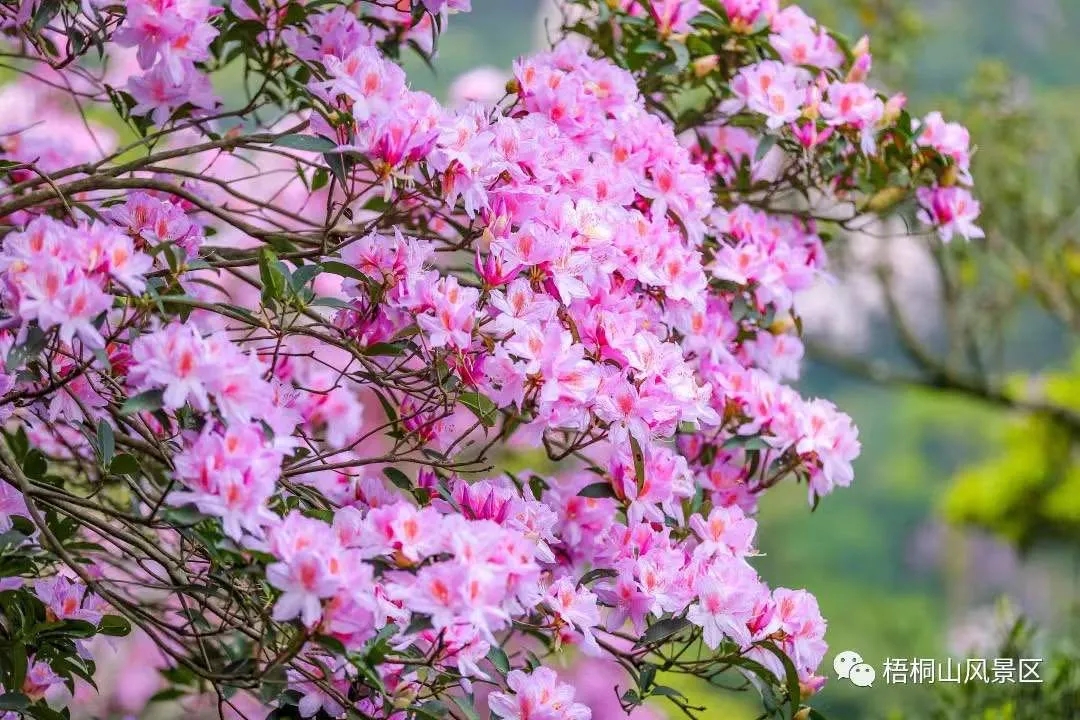 Rhododendron moulmainense on Wutong Mountain.
A resident surnamed Li from Nanshan District told the reporter that she has taken many flower pictures during her trips to Dasha River Park, Shenzhen Bay Park and Shenzhen Talent Park since the Spring Festival.
The Shenzhen Municipal Urban Administration and Law Enforcement Bureau said that as of 2020, the city had planted more than 200,000 flowering trees, decorated 336 intersections, 80 roads and 259 blocks with floral landscapes and built 444 community gardens. Clusters of flowering trees such as orchid trees, roble amarillo, royal poinciana and red silk cotton trees thrive along roads and in parks and blocks.
The authorities have also implemented a five-year (2021-2025) plan for building a world-famous flower city. Learning from Singapore and Japan, Shenzhen aims to grow 500,000 more flowering trees based on the city's ecological landscape.
The 10-day 2021 Greater Bay Area Shenzhen Flower Show held in March attracted more than 710,000 visitors. A resident under the pseudonym Jiaming commented online: "The colorful world consisting of thousands of flowers make us love Shenzhen more. It is a young and vibrant city."
A government employee in charge of the flower exhibition said that the comprehensive international show held in Shenzhen benchmarked against the top global flower shows, like the Chelsea Flower Show in the U.K. The event had invited leading gardeners and floral designers worldwide to showcase their perspectives of beauty through floral arts. Academic exchange forums had also been held to draw attention from authorities of other cities.
Shenzhen has also set up four themed flower shows in various districts, namely Bougainvillea Show at Lianhua Hill Park in Futian, Lotus Show at Honghu Park, Chrysanthemum Fair at Donghu Park and Chinese Rose Show at Renmin Park in Luohu.
The construction of community gardens is in progress as well. A total of 120 gardens were built last year. In the next five years, 500 community gardens will be built.