Located in Longxin Community, Longgang District, Huanshuilou is a typical castle-style Hakka house built by the Ye family more than 100 years ago. The name, literally meaning "a tower surrounded by water," came from a creek that once surrounded it. Today the vacant building is a preserved heritage site in Longgang.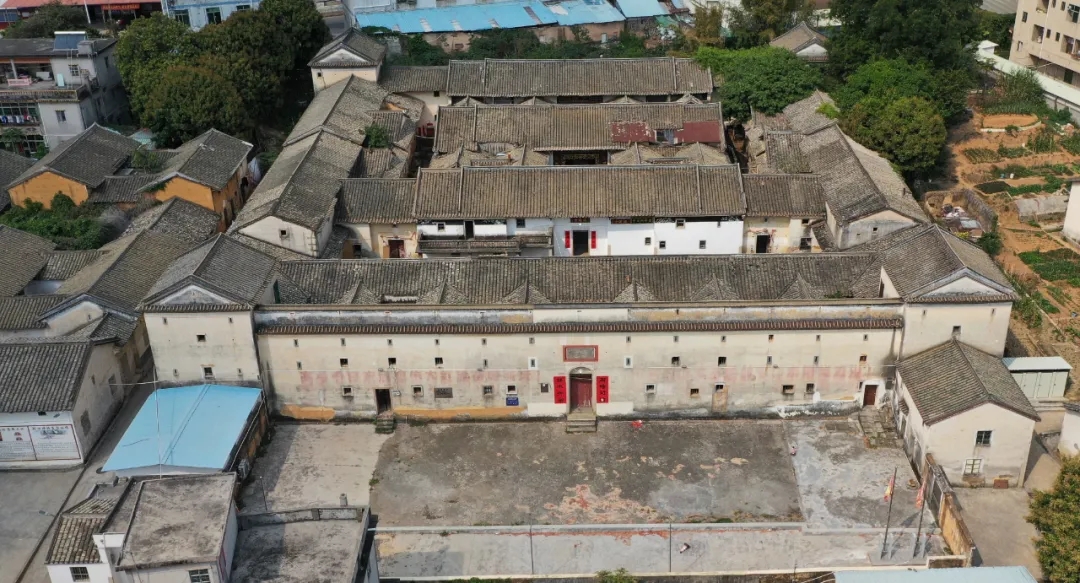 An aerial view of Huanshuilou. Photos by Sun Yuchen
The facade of Huanshuilou.
Ye Shutang, an ancestor of the family, had a private school built to the left of the house to take in pupils of his own family as well as those of his neighbors. The Chongzheng School educated many a hero who fought against the Japanese invasion and for the founding of the PRC. Among these were Ye Ruolin who followed Sun Yat-sen in his revolution, Ye Qiangji who was a member of the Dongjiang Column and Li Qiongfang who fought in the Honghualing Battle in Longgang. In all, 11 of the students died during those turbulent years.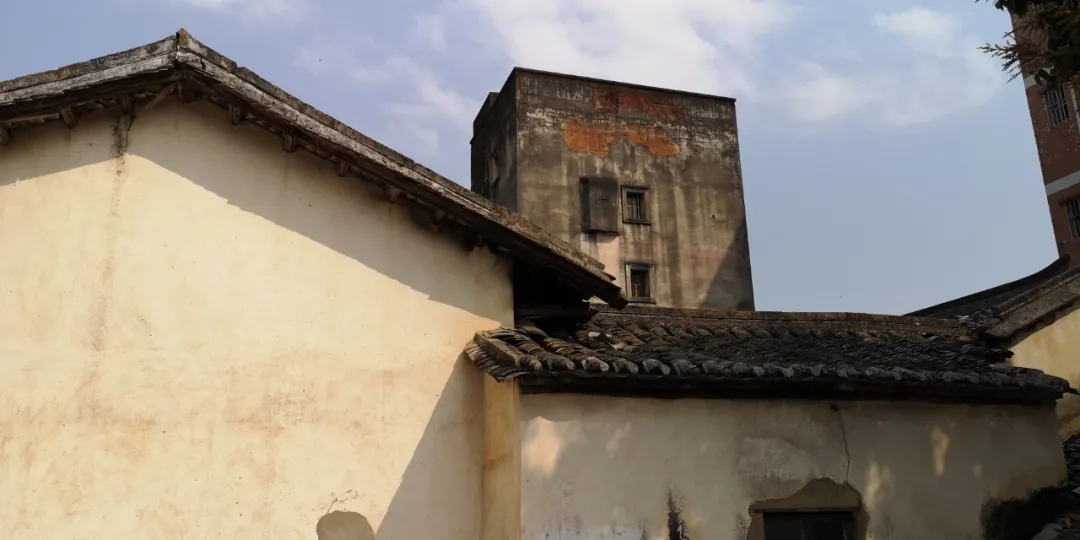 A corner watch tower of Huanshuilou, a traditional Hakka house.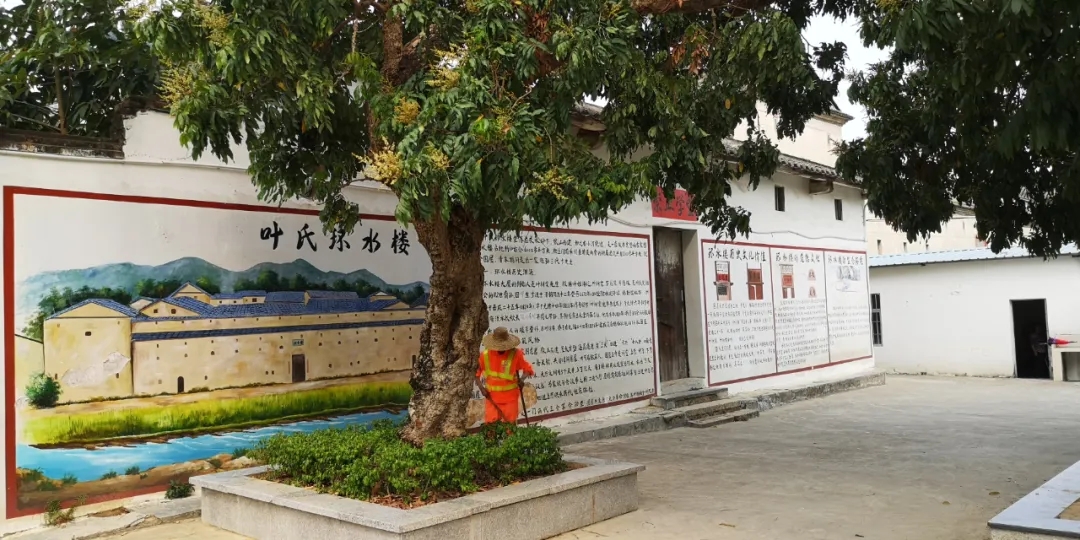 Chongzheng School sits to the left of the main buildings of Huanshuilou.
The venue served as the information center of the Communist Party of China (CPC) during the time of the wars and anti-Japanese invasion activities that helped lead to the founding of the PRC.
Also located in Longgang, Shangyi Old House was built during the Qing Dynasty (1644-1911). The ancient wooden and earth house covers a building area of around 4,200 square meters. After Japanese invaders landed in Daya Bay in Huiyang on Oct. 12, 1938, a batch of CPC members were sent to Dongguan, Bao'an, Huiyang and Zengcheng to organize guerillas. For a period after that, a guerilla group of about 100 led by Zeng Sheng were stationed in Shangyi Old House. When several Japanese soldiers discovered the venue, a battle ensued, leading to the killing of the Japanese invaders.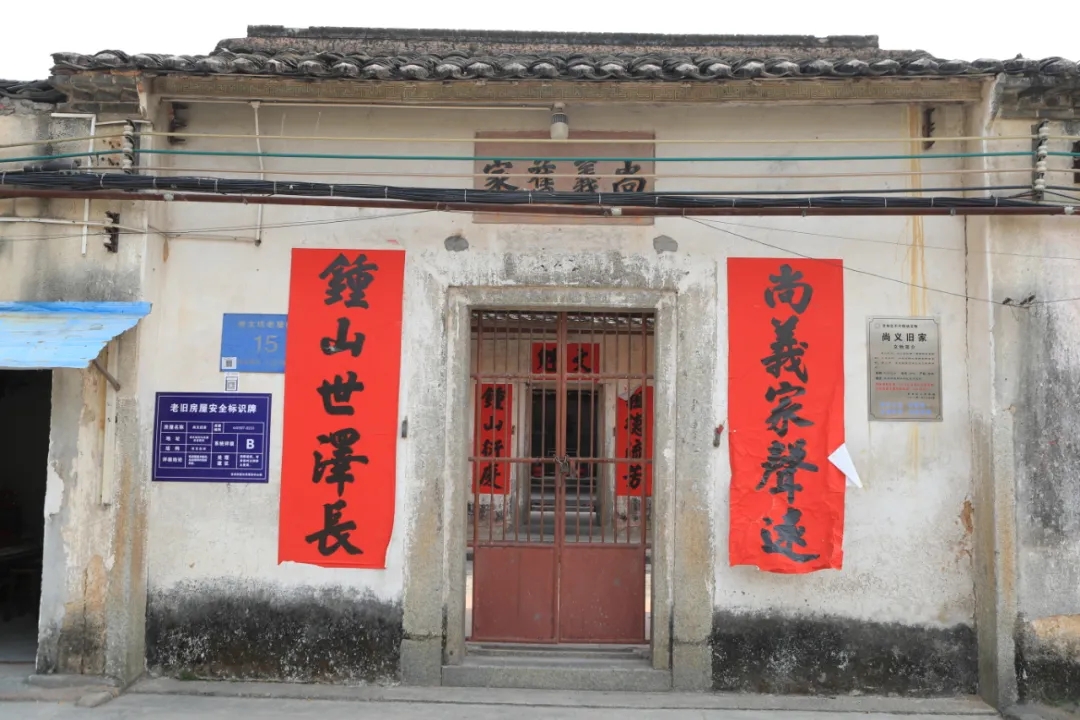 The facade of Shangyi Old House.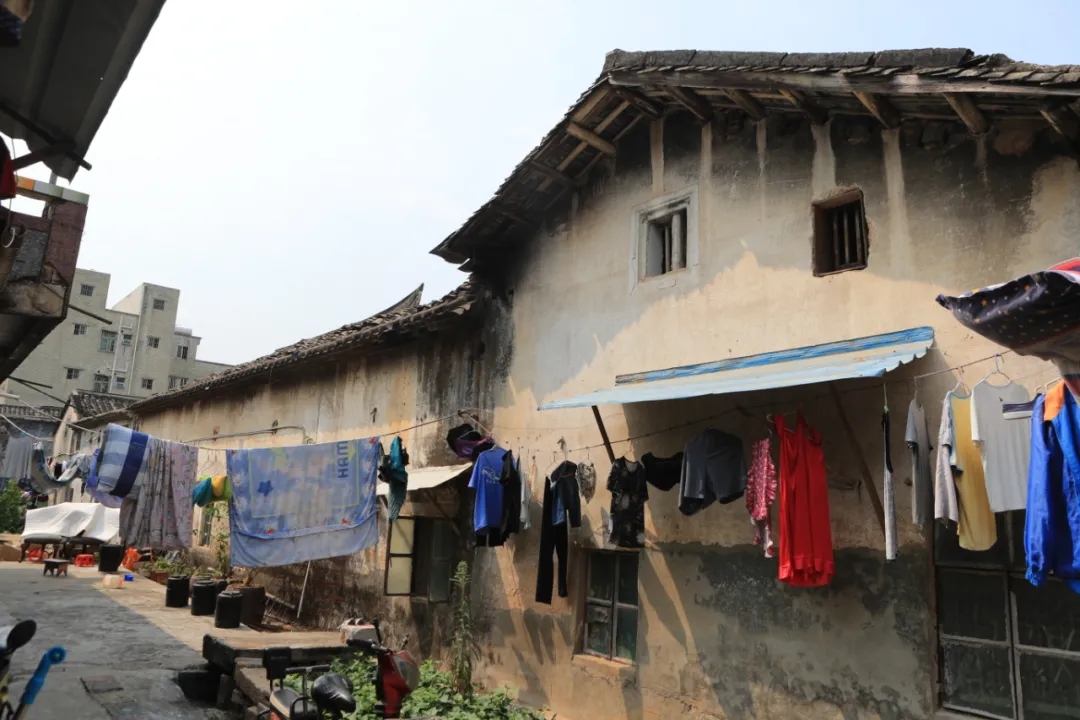 Clothes are hung to dry out of some of the rooms rented to migrants at Shangyi Old House.
A glimpse of Shangyi Old House from a distance.