As a pioneer of China's workers' movements, Chen Yu is acclaimed as a "people-loving governor" and "son of Nanshan people." His old residence in Nanshan Village, Nanshan District, was built around 1820-1850.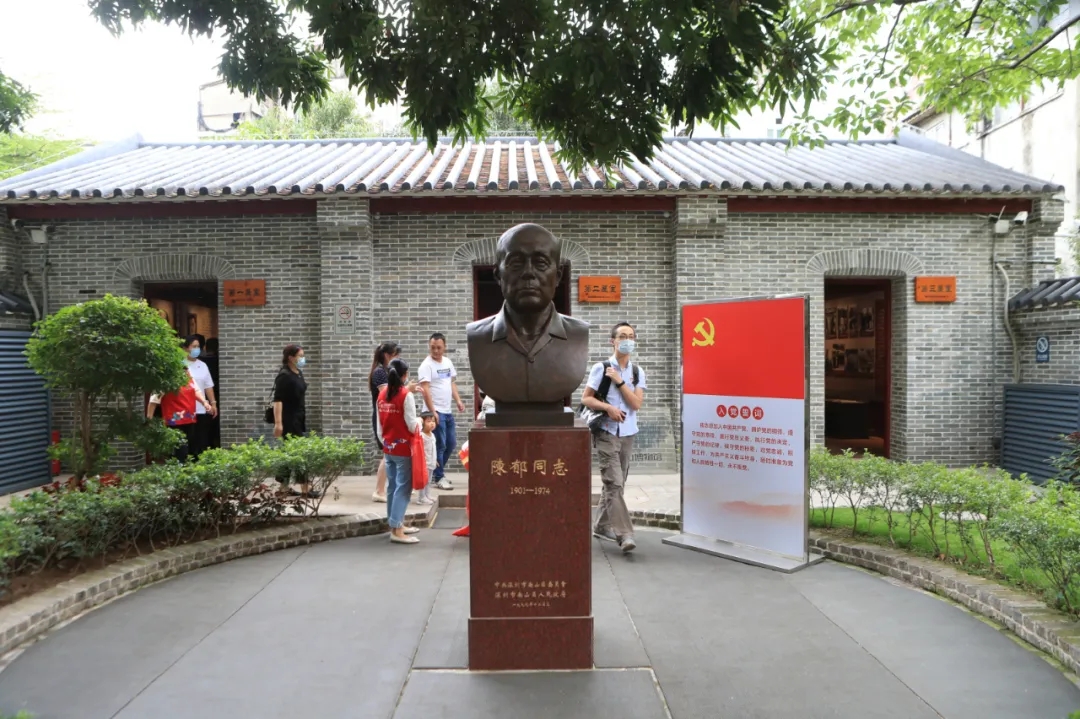 Chen Yu's bust sculpture is seen in his old residence in Nanshan District. Photos by Sun Yuchen
Born in 1901 in Nanshan Village, Chen used to be a sailor for a British cruise line when he was 20. In March 1921, he joined the Chinese Seamen's Union organized by Lin Weimin, Su Zhaozheng and Chen Bingsheng and participated in the Hong Kong Seamen Strike in 1922.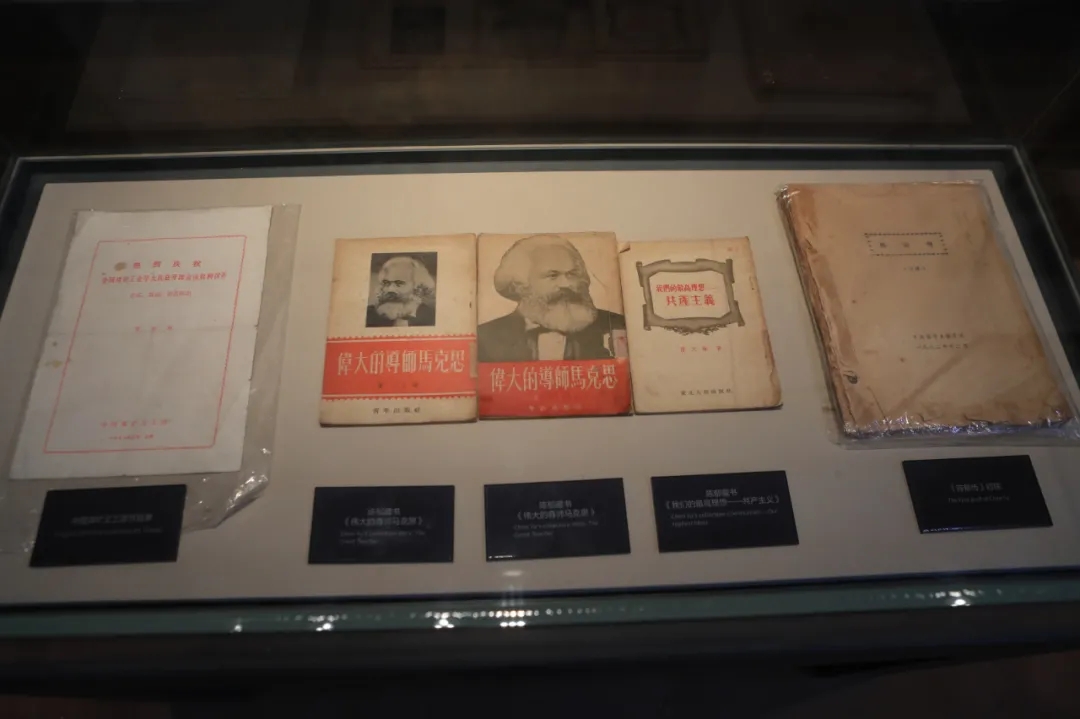 Revolutionary books on display at Chen Yu Old Residence.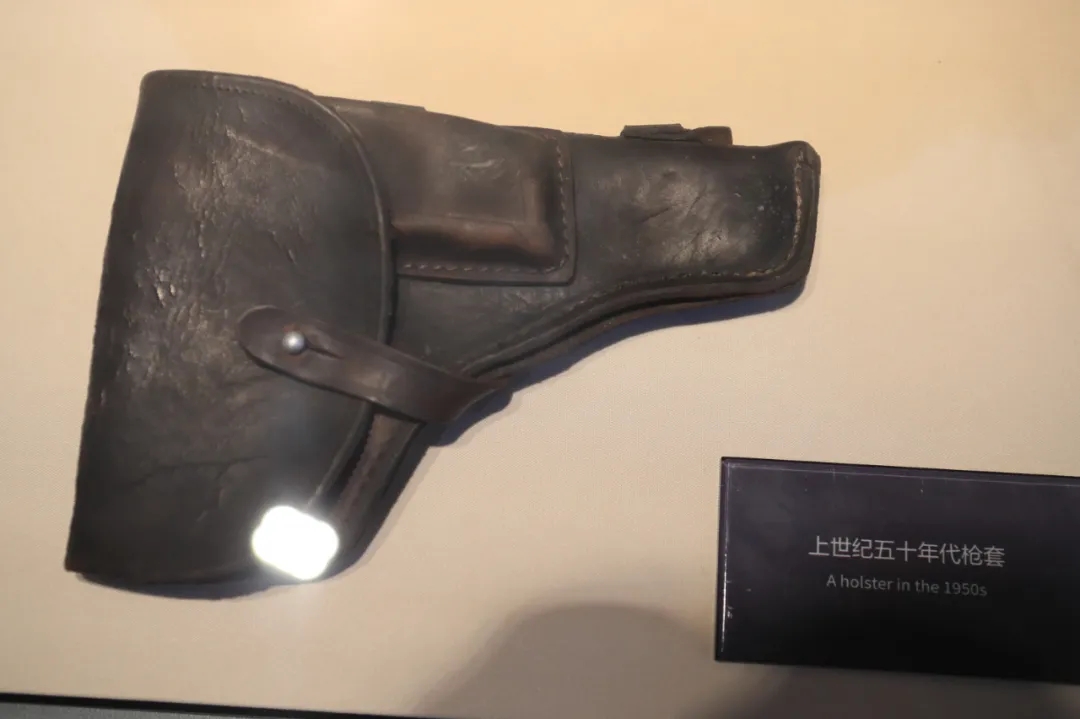 A 1950s holster displayed at Chen Yu Old Residence.
Old photos of Chen Yu with former national leaders and handwritten remarks by former national leaders on display.
In 1925, Chen joined the Communist Party of China (CPC) and became a member of the standing committee of the CPC Guangdong Provincial Committee. He participated in the Guangzhou Uprising on Dec. 11, 1927, saving a large number of imprisoned revolutionaries from the Kuomintang government-ruled police office. Afterwards, he was appointed as a judicial committee member of the Guangzhou Soviet Government.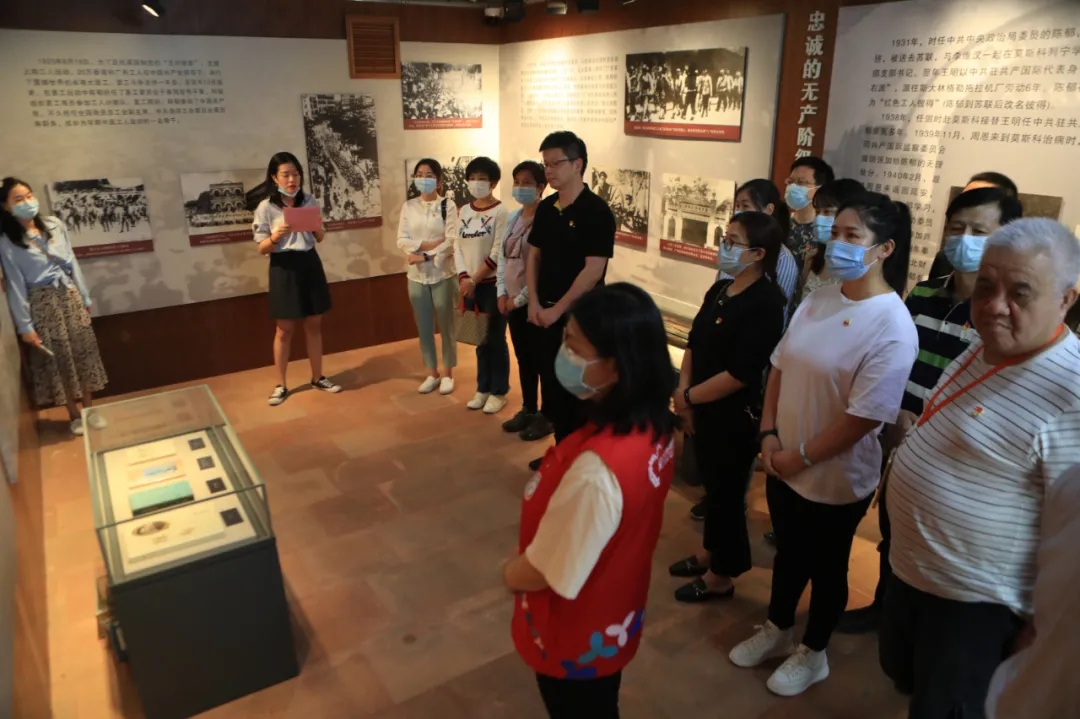 Visitors inside Chen Yu Old Residence.
When the People's Republic of China was founded in 1949, Chen was the minister of the fuel industry, adopting an advanced coal-mining method nationwide. In 1957, he became the CPC Guangdong Provincial Committee Party chief and the Guangdong governor. Before his passing in 1974, Chen initiated the South China Sea Petroleum Exploration and the Dongjiang-Shenzhen Water Supply Project for Hong Kong.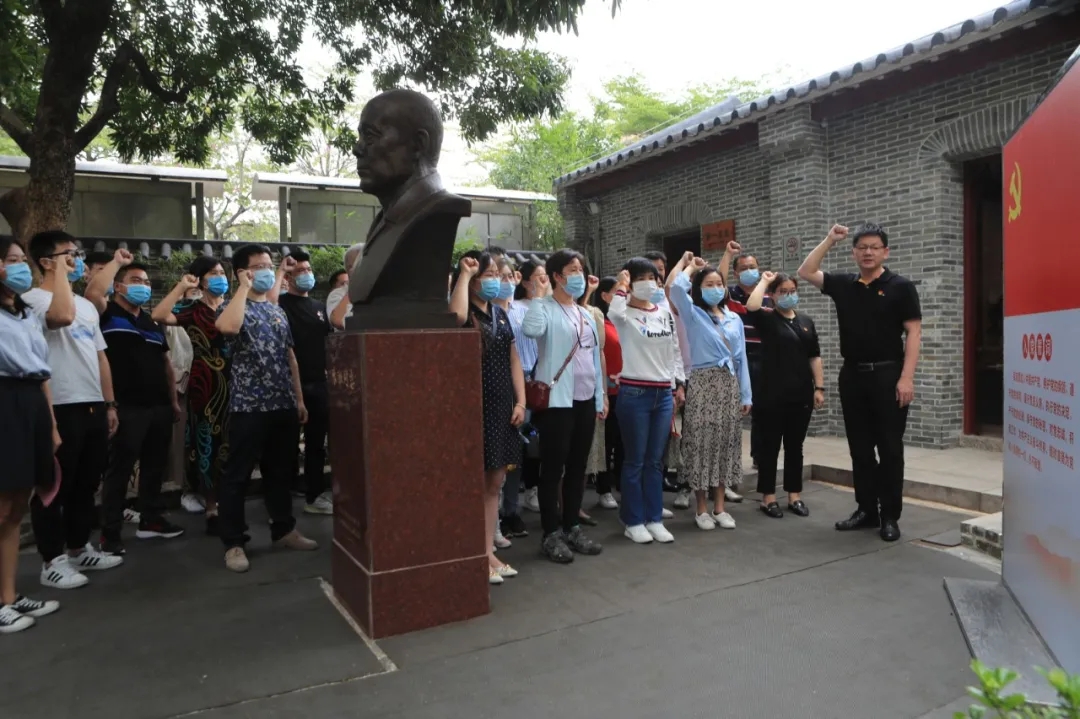 A group of local CPC members reread the admission oath of the Communist Party of China at Chen Yu Old Residence on Sunday.
Also in Nanshan, the Zheng Ancestral Hall in Nantou which features typical Guangdong folk architecture was built during the Ming Dynasty (1368-1644) and had long been a worship venue for Zheng clan descendants in Bao'an, Hong Kong, Dongguan and Zhongshan. During the Nationalist Revolution (1924-1927), the hall became the base station for the Bao'an County Peasant Association, peasant self-defense armies and the CPC Bao'an County Committee.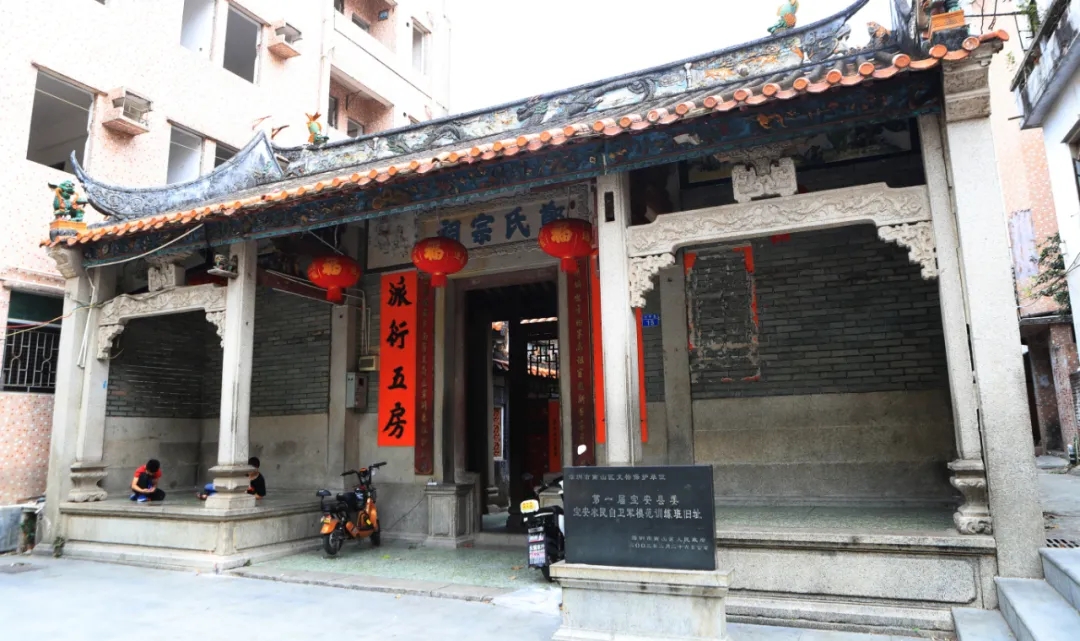 The Zheng Ancestral Hall facade in Nanshan District.
In the second half of 1924, CPC members Huang Xuezeng and Long Naiwu who graduated from the Guangzhou Peasant Movement Institute were dispatched by the CPC Guangdong Area Committee to Bao'an County. They carried out peasant movements in Shajing and Songgang and encouraged peasants to join the CPC.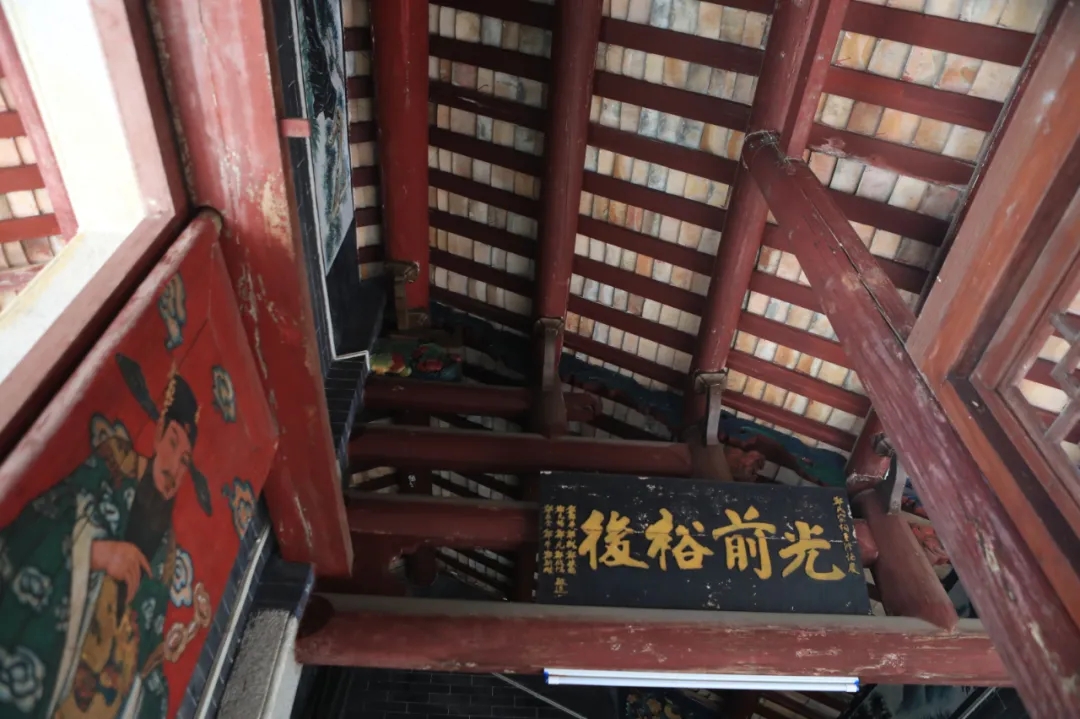 Inside Zheng Ancestral Hall.
More and more peasant associations were set up in districts and counties in spring 1926. The revolutionary spark ignited a mighty flame of the red revolution spreading in Bao'an. The main task of peasant associations was to form peasant self-defense armies to fight against landlords and corrupt officials.
The original Zheng Ancestral Hall was torn down in 1968 and the Nanshan District Government later built a new one 100 meters south of the old hall.