Video by Liu Xudong
The border between the Chinese mainland and Hong Kong reopened today, paving the way for a restoration of economic and social ties that have been disrupted for three years.

Shenzhen sets a maximum limit of about 50,000 people allowed to travel into Hong Kong via land checkpoints every day, according to an announcement by the city's exit and entry office.
In the initial stage, Shenzhen will reopen five checkpoints, namely Shenzhen Bay Checkpoint, Futian Checkpoint, Wenjindu Checkpoint, Shekou Checkpoint and Shenzhen Airport Fuyong Terminal Checkpoint.
Hong Kong will allow 60,000 Hong Kong citizens a day to enter the mainland starting today.
Among them, 50,000 are expected to pass through three crossings, i.e., Shenzhen Bay Checkpoint, Lok Ma Chau (Futian Checkpoint), and Man Kam To (Wenjindu Checkpoint). A further 10,000 will pass through the four air, sea, and bridge ports, including Hong Kong International Airport, Hong Kong-Macao Ferry Terminal, and Hong Kong-Zhuhai-Macao Bridge.
No ceiling has been set for the number of mainland residents in Hong Kong permitted to enter the mainland. Similarly, Hong Kong residents on the mainland will not be subject to the quota limitation when returning to the city. Hence, no prior booking is necessary for such travelers.
To avoid cross-infections, Hong Kong travelers entering the mainland will need to present a negative COVID test result taken within 48 hours prior to traveling and make a health declaration.
After reviewing operation of the first phase, the government will consider reopening more checkpoints and increasing the quota for travelers.
After the Chinese New Year, cross-boundary students can return to Hong Kong daily to resume face-to-face classes in Hong Kong.
Ferry services between Hong Kong and Macao, as well as Hong Kong and the mainland will restart.
Edouard Ducamp (R) poses for a photo with his mother at Futian Checkpoint today. They haven't seen each other for three years. Photos by Sun Yuchen except otherwise stated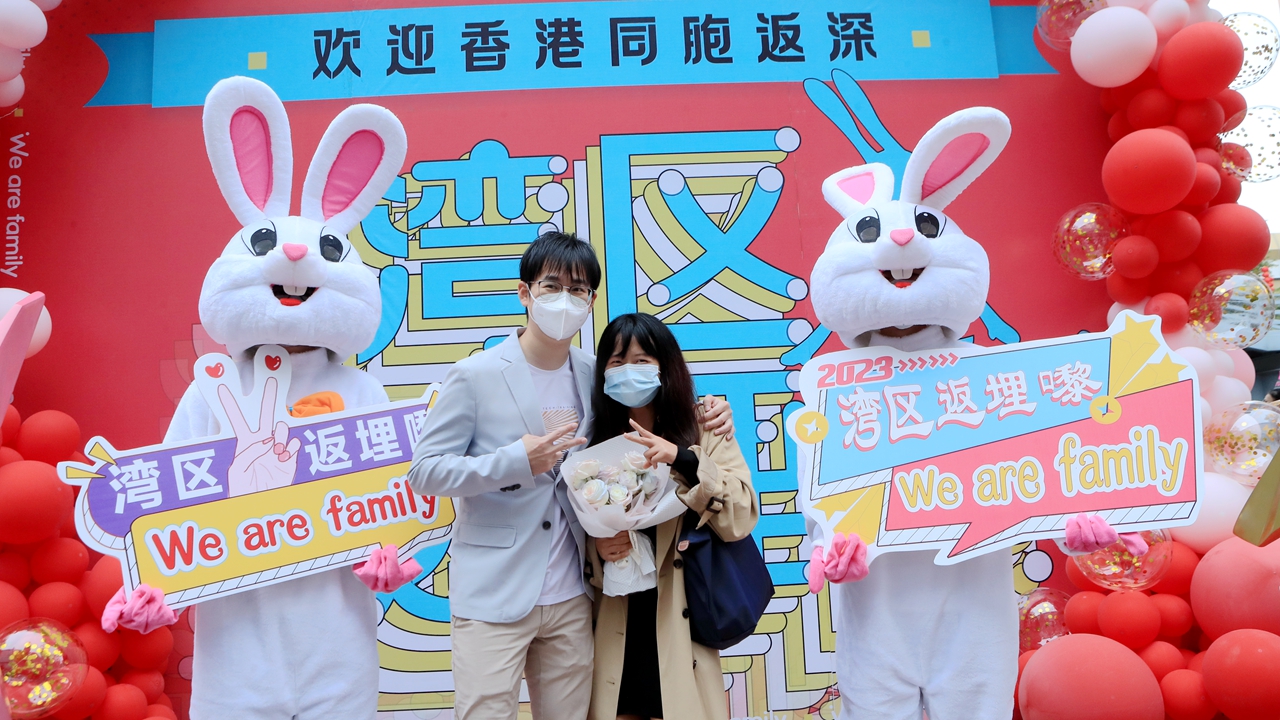 A couple poses for a photo at Futian Checkpoint after the man from Shenzhen and the woman who arrived from Hong Kong met today.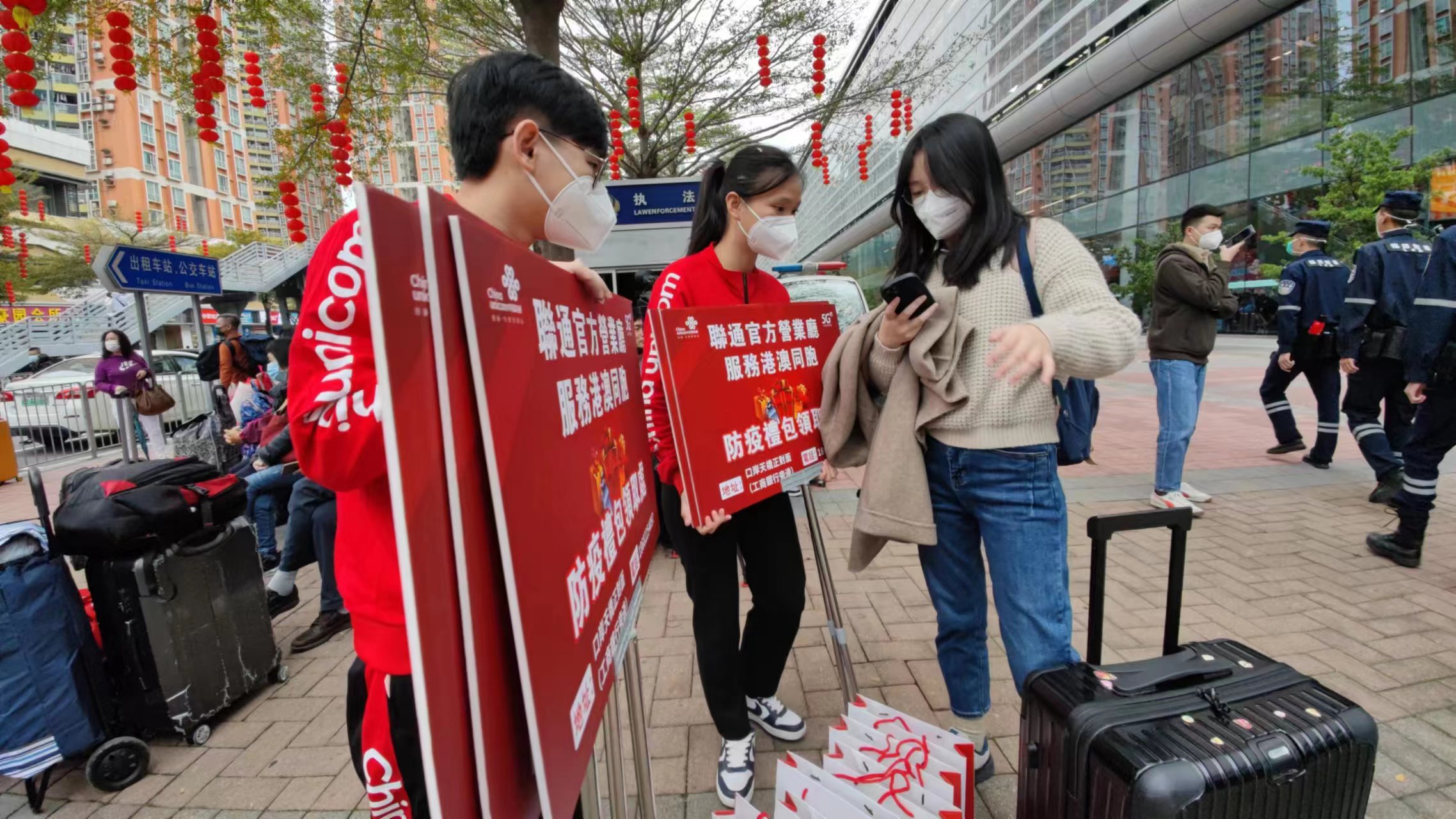 Staffers from China Unicom help a Hong Konger arriving in Shenzhen at Futian Checkpoint today.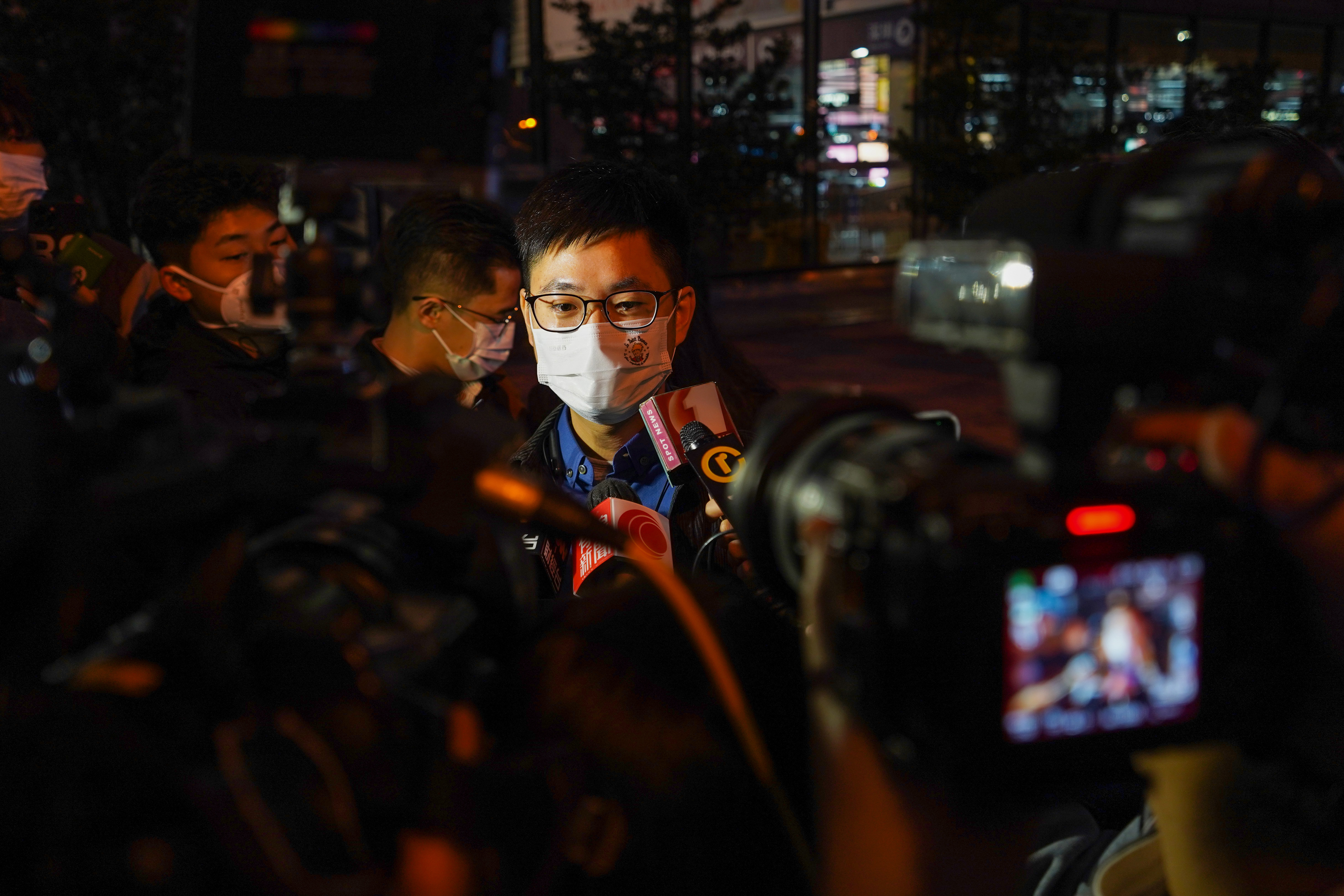 A man surnamed Chan from Hong Kong receives interview at Futian Checkpoint this morning. Liu Chaolin
People arrives at Futian Checkpoint this morning.
Mascots pose for a photo outside the Futian Checkpoint this morning.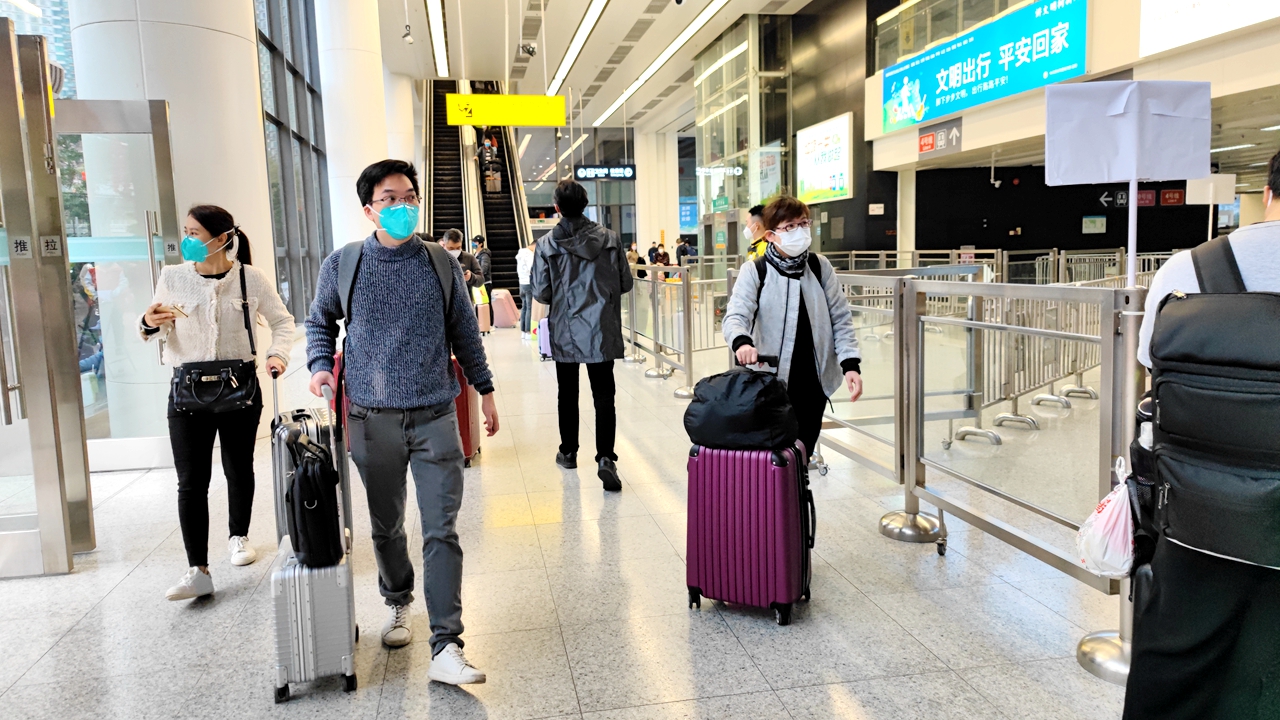 People arrives at Futian Checkpoint this morning.
A family poses for a photo at Futian Checkpoint today.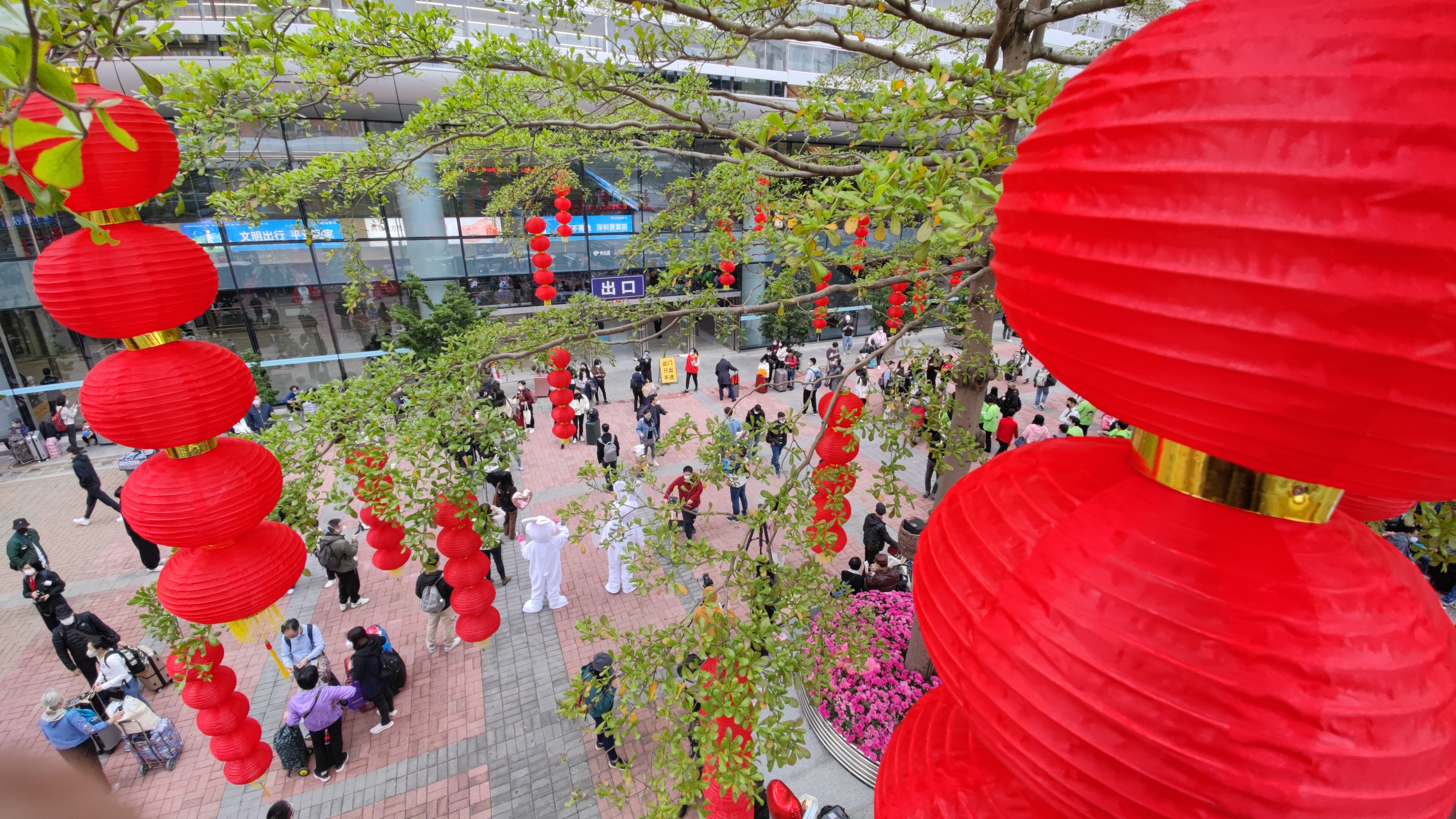 The lively Futian Checkpoint seen this morning.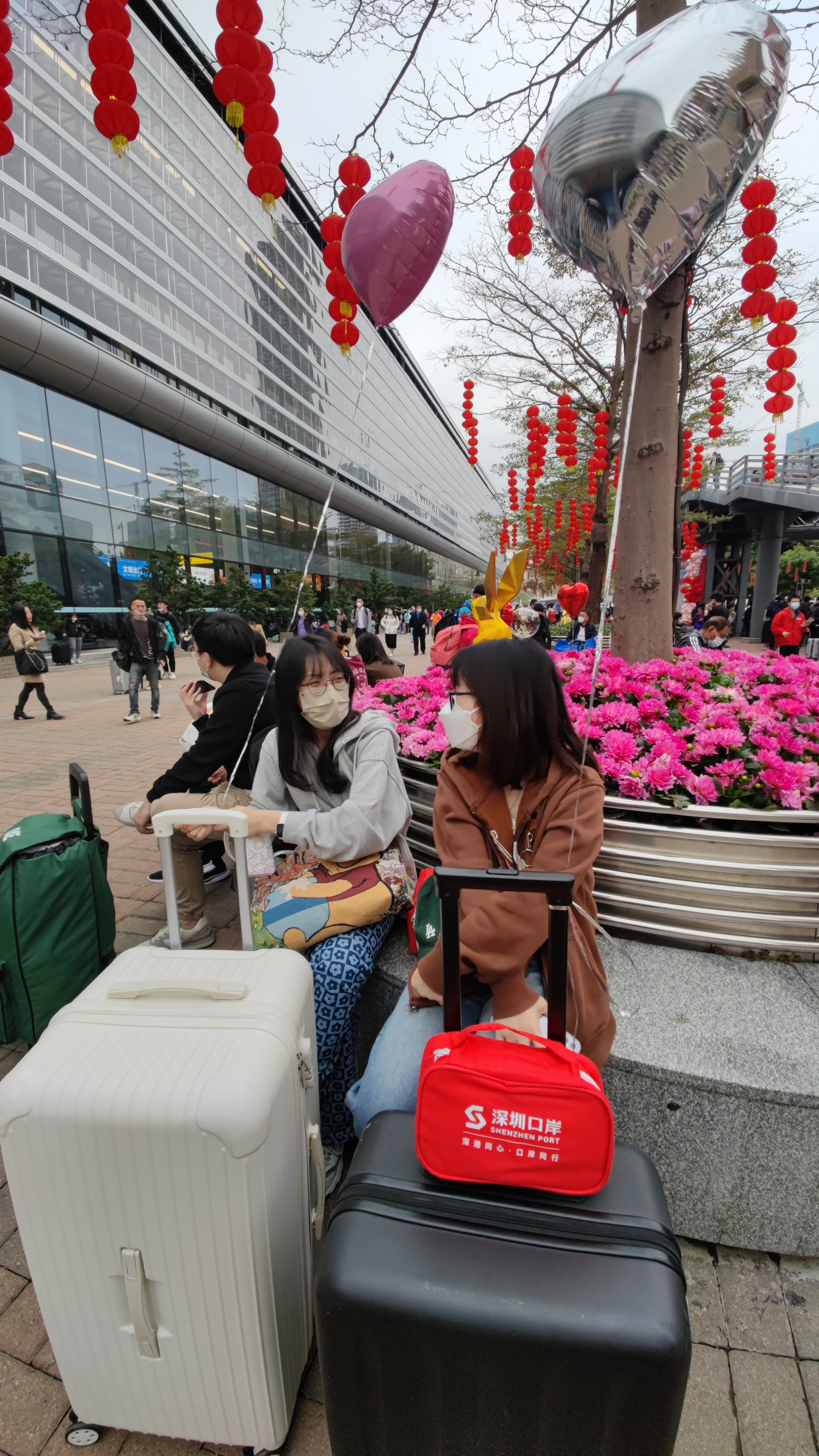 Two women wait outside the Futian Checkpoint this morning.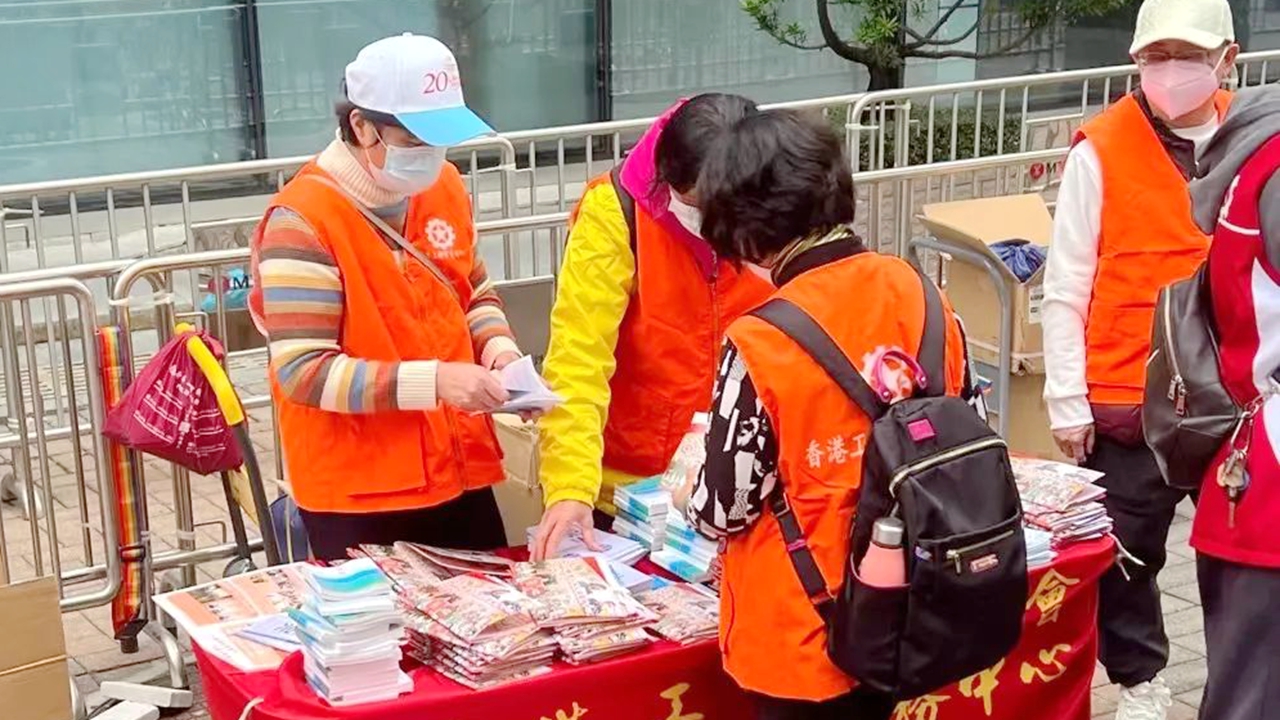 Hong Kong Federation of Trade Unions prepares leaflets for Hong Kongers arriving in Shenzhen at Futian Checkpoint today. Lin Songtao