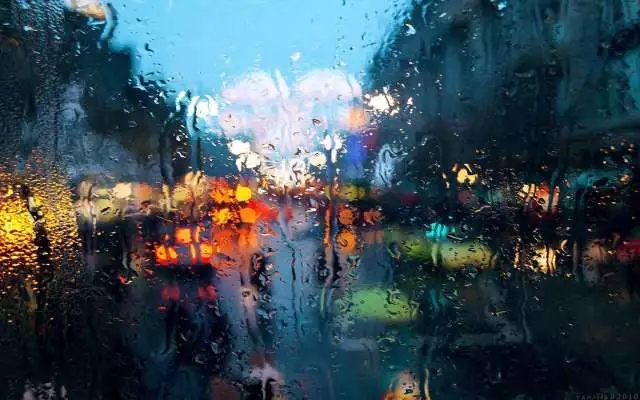 Heavy rainfall is slashing the city. People who leave home without umberalla can find e-umbrellas on roadside railings near bus stations, Metro stations and shopping malls across the city.
昨天还艳阳高照热成狗,今天一言不合就下大雨!对于这种随机模式的天气,朋友们淡!定!不用再担心下雨没伞了☔。"共享雨伞"登陆深圳啦!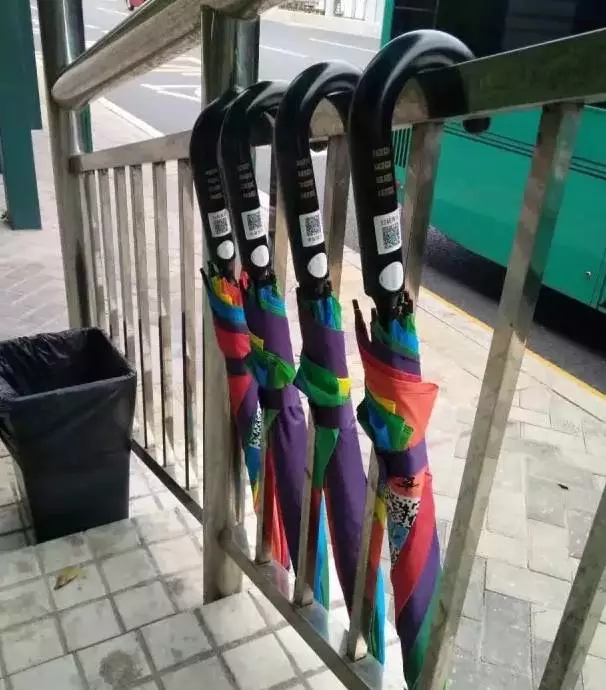 Just like using an app-based bike, you can download the e-umbrella app to look for available umbrellas nearby and obtain the password to unlock an umbrella. You don't have to return the umbrellas to any designated locations, and the app will stop calculating the fee when the user closes the umbrella.
共享雨伞最近在深圳福田、南山街头悄悄出现了!这些共享雨伞置放在马路栏杆上,和共享单车一样想用随时可以取走,合上伞柄就可以完成归还!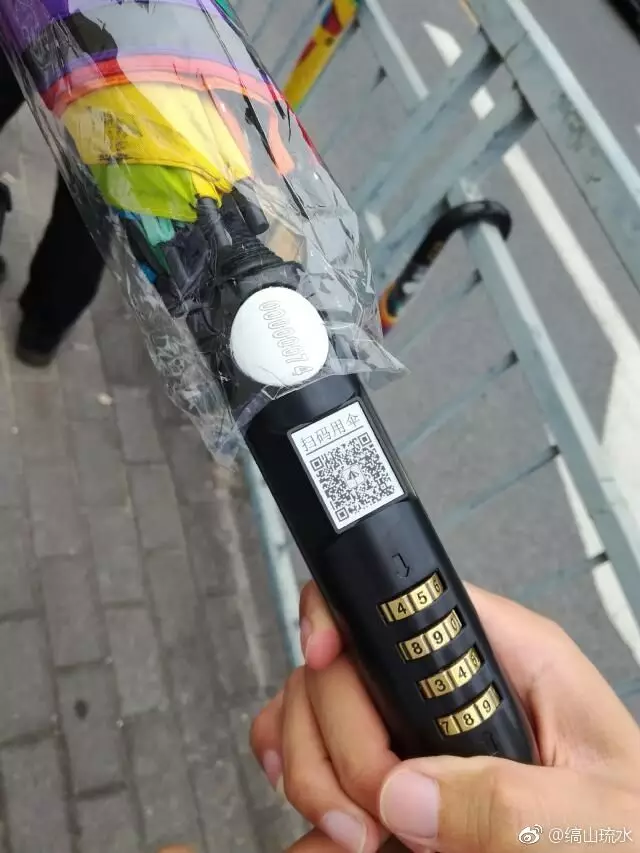 You can unlock an e-umbrella as easy as unlocking a shared bike and pay 0.5 yuan (US$0.07) to use it for half an hour. You also have to pay a deposit of 19 yuan to use the umbrellas.
你只需支付押金19元,租金每半小时收费0.5元,就可使用共享雨伞。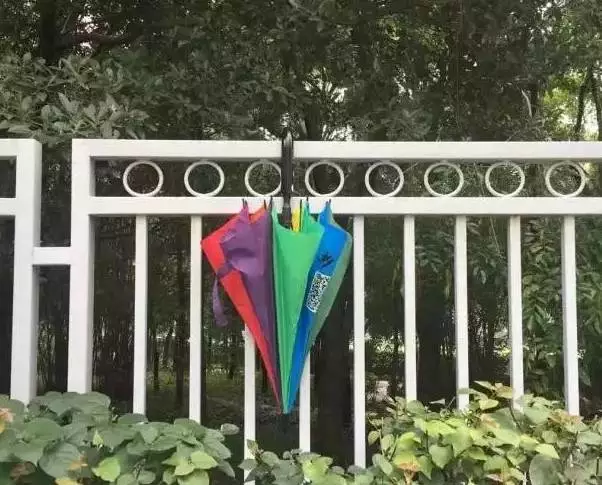 "We encourage users to bring the umbrella home and share it with their family members," the developer of the e-umbrellas said, adding that the company has assigned a team to deploy and recycle the umbrellas, and some umbrellas would be unlocked for free for children and the elderly on rainy days.
针对被盗这个问题,运营者表示"我们希望使用者将雨伞带回家,我们的伞是自带密码,知道密码的话,家人之间可以共享。" 如遇上大雨,碰上不会使用的小学生和老人,会启动免费开锁功能,给人们免费使用。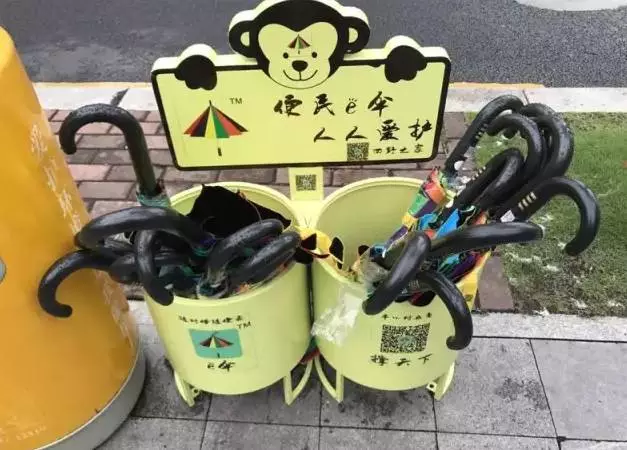 Each umbrella has a small bag attached, in which users can leave written notes to other people and make new friends. The next generation of the e-umbrella will also have an MP4 player.
听说二代"e伞"还将自带MP4功能。