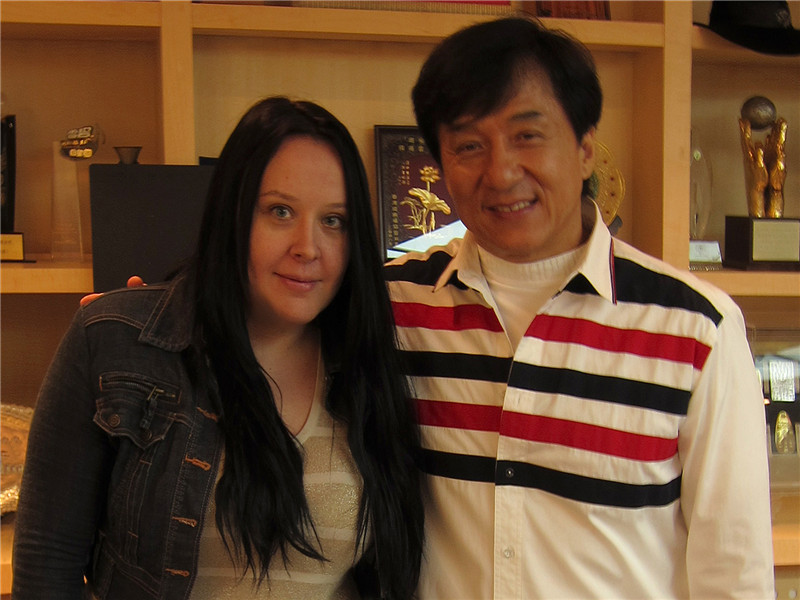 Elena Balakhnova and movie star Jackie Chan. Courtesy of Elena Balakhnova.
Lured by Shenzhen's semi-permament summer climate and increasing opportunities in creativity, Russian graphic designer Elena Balakhnova has decided to start her own business and settle down in the city.
After two years of language study at Shenzhen University, she has worked for different companies across Shenzhen, from DETEKT Design at the City of Design in Tianmian Village in Futian District to Kappa, DJI and ANKER. Now, she's joining the league of business owners and running her own design company in Shenzhen.
Nurtured in Futian
Once the head of graphic design at DETEKT Design in Futian District, Balakhnova, who has lived in the district for nearly seven years, says she loves the area for what it offers both in lifestyle options and vocationally.
The company was one of the first batches of foreign-owned industrial design companies in Shenzhen. "We had an excellent and international team. Thirty percent to 50 percent are local Chinese and the rest are foreigners from New Zealand, Australia, Germany, the U.K. the U.S., Russia and Thailand. It's truly multicultural," said Balakhnova.
"I was in the graphic design department. When a client produces a product, they also need to create the packaging, advertising materials, name for the product, and sometimes even the name for the company," explained Balakhnova. "Some companies have really good ideas but they just don't know how to turn them into reality. So what I did was basically branding."
The company mainly provided services for the U.S. and European markets, so another aspect of Balakhnova's role was helping Chinese industrial designers understand why a certain color or shape is chosen for a product. "It's guiding them stylistically what is acceptable and what is not."
The team once designed a blood pressure monitor for the Western market. "There was a guy who did a really beautiful job, making the blood pressure monitor look like a spaceship," said Balakhnova.
"But those who use blood pressure monitors are mostly elderly people. So bigger buttons and display numbers are recommended. Besides, most old people don't like pink color. They are conservative so they need something more traditional," she continued.
Therefore, Balakhnova and her team redesigned the product, making sure that the color and design were liked by senior users of both genders as well as middle-aged users.
Balakhnova loves the fertile ground that Futian provides for designers. "The district organized a lot of events. A lot of designers were invited from all over the world."
On one occasion, Balakhnova got to know a 70-year-old-or-so German designer who had worked for BMW since the 1960s at an anniversary celebration organized in Futian for the City of Design. This meeting deeply impressed her.
"He has experience beyond measure. He talked about the process, about how BMW was in 1960s, and why it changed to what it looks like today. Why did fashion change? The functional and technological reasons changed the car from this to that. This guy is like getting you through the whole process.
If you just look at two pictures yourself, you will never get what he had said. He was saying things that you couldn't have heard anywhere else. We were sitting there with our mouths open," she recalled.
Balakhnova enjoyed one of her best working experiences in Futian. But in 2008 when the financial crisis hit, many clients failed to make payments. The company's Shenzhen branch closed down and was relocated to Thailand. However, influenced by her love for Shenzhen, Balakhnova decided to stay behind and continue her career here.
Elena Balakhnova at work.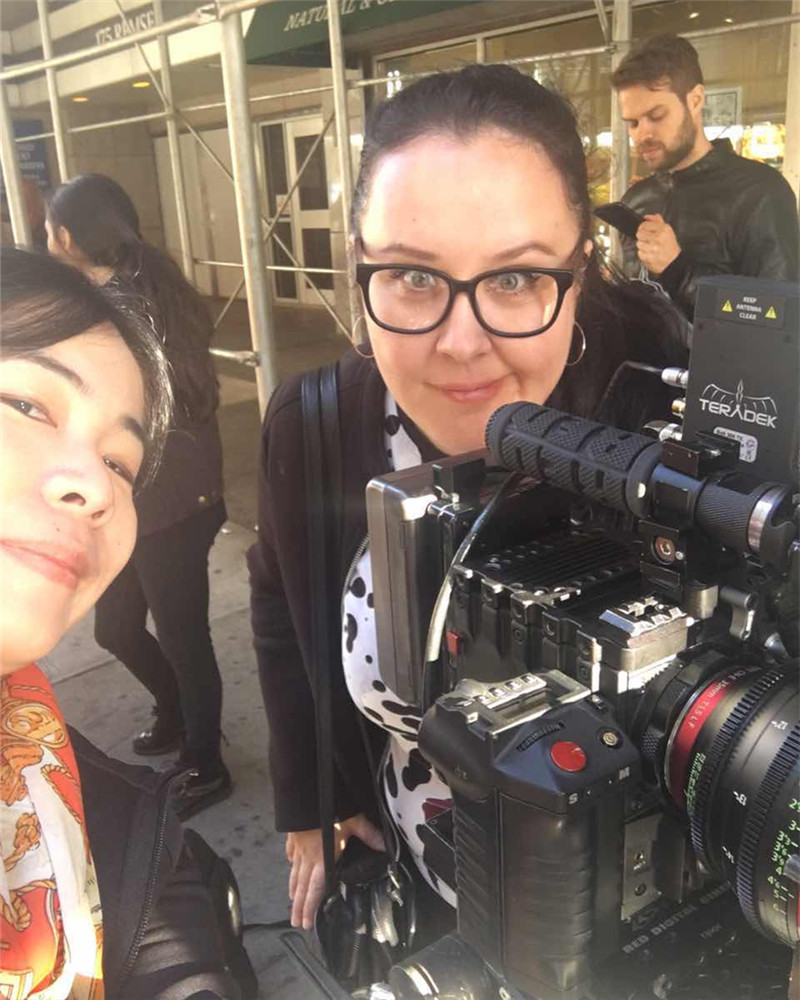 Elena Balakhnova at work.
Repositioning DJI's customers
When Balakhnova began her work as the creative director for DJI in 2013, the company wasn't as big and well-known as it is today. "When I came, there wasn't brand like right now. No one knew DJI in China because it didn't sell in China. There was a lot of work because visually, DJI didn't exist at that time."
Balakhnova led a team dedicated to the development of the company website, responsible for remaking nearly all visual branding for DJI.
One of her most unforgettable experiences was helping reposition the target customers of the company from hobbyists to the general public.
DJI originally specialized in remote controlled airplanes, which made the target segment for DJI products mainly a hobbyist-oriented market. Oftentimes, however, people who were hobbyists of remote control planes were also interested in drones.
For Balakhnova, drones are not only for a small niche. Everyone can use them, even a mother with five kids can buy a drone to record the daily life of her kids, as long as the procedures are explained in simple, everyday language.
"If you pass all the information to a person in a technological and tech- detailed way, people will not buy it. Only geeks will. And how many geeks are there in the world?" she said. "And now people are buying the drone for their kids. It's really easy to use, it's safe and everything.
"At the beginning, all the materials were mostly pictures of the product and technical details, a lot of numbers and professional words, which sometimes can be very 'scary' and techie looking."
Instead of giving sheer information about speed and transmission signal data, Balakhnova and her team added images of people having fun with the product. They retained the technical details but only as a part of the specifications. The language became more lifestyle-focused, sending out the message that "everyone can use drones to shoot amazing videos and images from totally different angles." She also worked closely with the marketing and the video production teams to organize events from which they were able to collect user-generated videos.
For Balakhnova, repositioning the target customers, challenging though it was, was ultimately an interesting and rewarding task. "I like the whole process of creating something which is really meaningful," she said.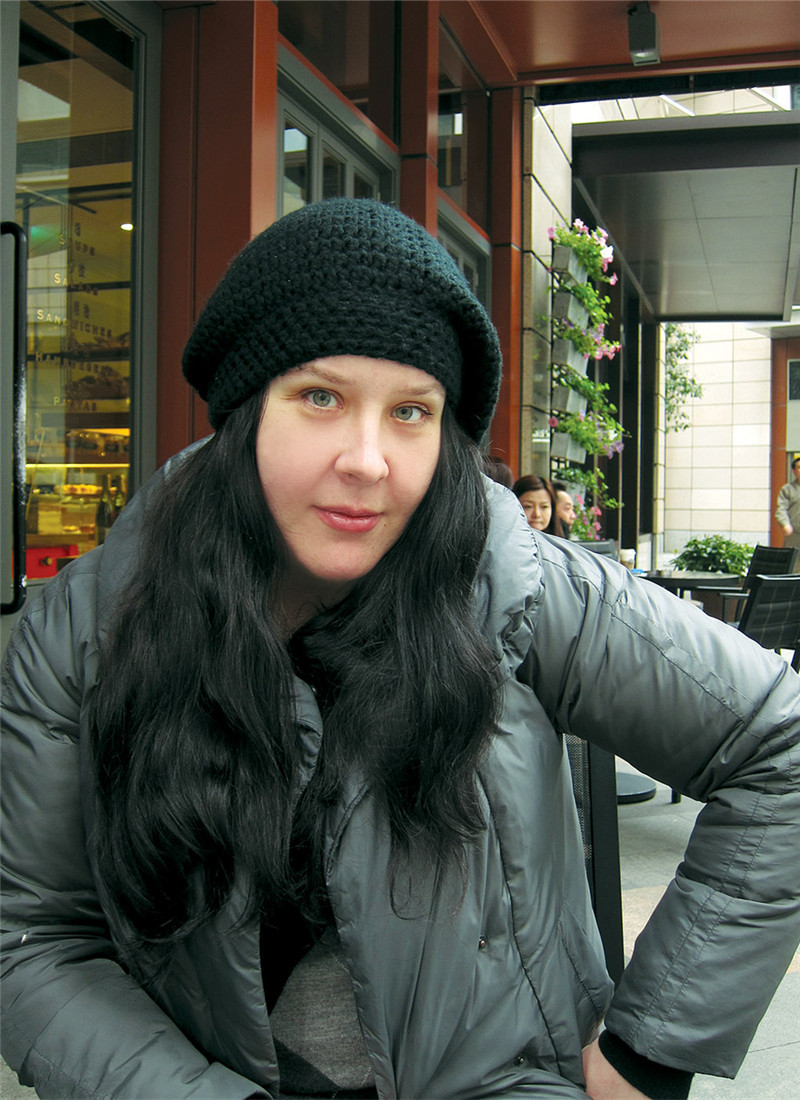 Elena Balakhnova
Helping Chinese firms go global
Now Balakhnova is opening her own company with her partner, focused on helping Chinese producers and companies create good branding and compete in the international marketplace.
"You want to sell your product directly in the market. But you don't have a brand or packaging. You just have the bulk. But by developing brands you can earn more money and get your company known. This brings the future," she said.
Balakhnova cooperates with mostly startup companies that produce innovative products. One brand that they helped develop was for a small device that helps shoes stay odor-less.
"Shoes start getting smelly not because of sweat but because of the bacteria inside. The product is a small device which you can put in your shoes to kill bacteria so your shoes won't smell. It uses ions and ozone which are good for ecology."
Shenzhen, a true city of design
"I think Shenzhen is definitely a city of design," said Balakhnova, detailing that the city is not just about graphic design, fashion design or industrial design.
"It's design in general. Shenzhen is where most of the products are created. For example, for drones, DJI is the world leading company. UBTECH makes small robots that everyone can buy for their children. This company is also becoming very famous in the world right now. Tencent is also here..."
For the future, Balakhnova hopes Shenzhen will become a design destination, drawing in more exhibitions and designers from around the world who can be inspired by Shenzhen's unique vibes and replenish the creative wellspring of Shenzhen-based designers.