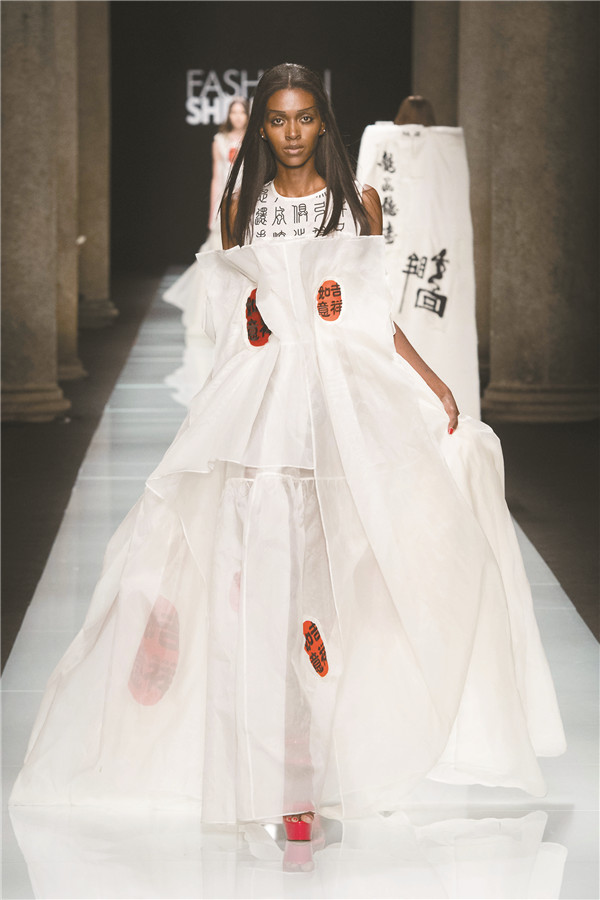 A runway show by Haiping Xie.
A runway show by La Pargay.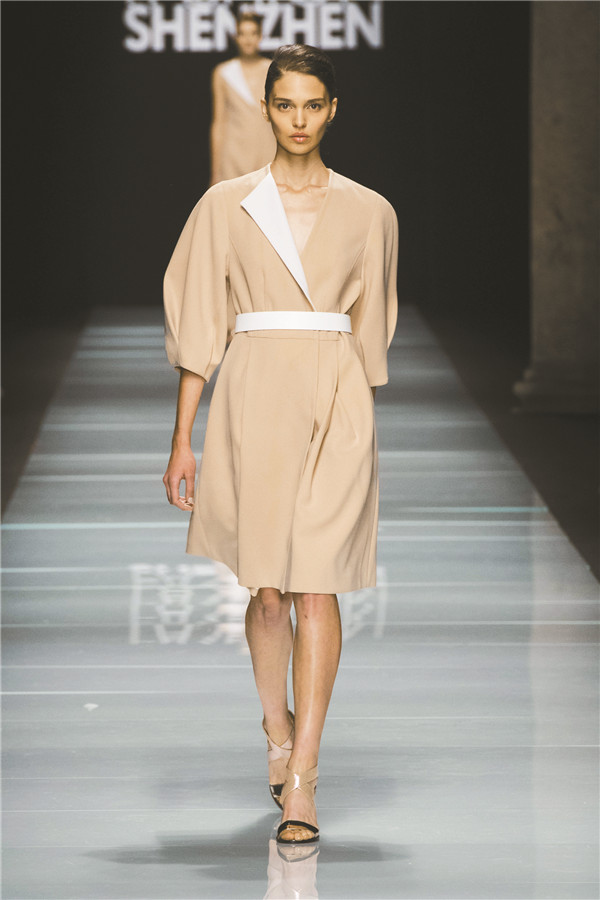 A runway show by Ellassay.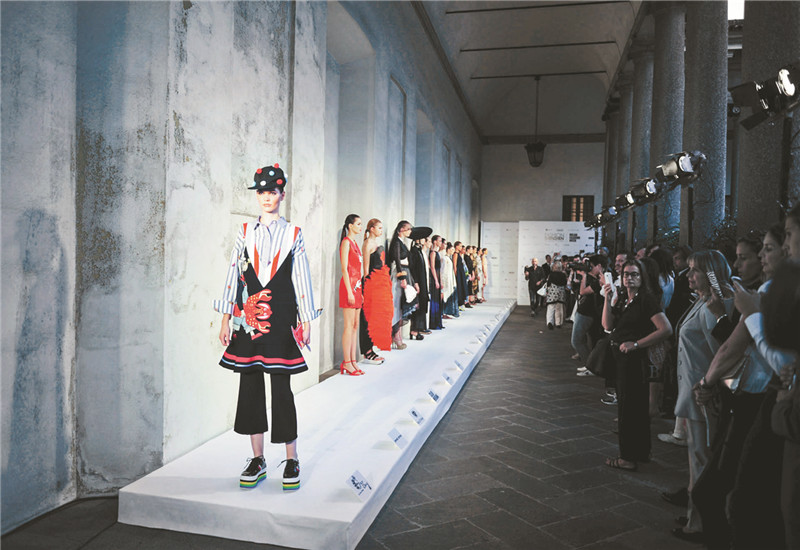 A static show of Shenzhen fashion brands at Milan Fashion Week last September. File photos
Email of the writer: debra_lidan@163.com
SOME 20 fashion brands from Shenzhen will return to Milan Fashion Week this year after making a collective debut at the event last September. The weeklong event, scheduled to begin Sept. 20, will feature the newest designs for spring/summer 2018 from women's ready-to-wear brands in the global apparel, clothing and accessories industries.
A runway show set for the evening of Sept. 25 at the Clerici Palace, Milan, Italy will present the designs from Ellassay, Haiping Xie, La Pargay and Ming Yue He.
Ellassay defines itself as ready-to-wear fashion for office ladies in their 30s and 40s. Aiming at a minimalist style with feminine details, the brand distinguishes itself from many Chinese brands featuring touches of Chinese cultural elements. A firm listed on the Shanghai Stock Exchange, Ellassay also has Laurel, Ed Hardy and Vivienne Tam under its wing.
Haiping Xie, an acclaimed designer who has won many domestic fashion design awards, has impressed audiences in New York, London, Milan and Seoul at runway shows. Featuring Chinese elements like dragons, blue and white pottery and Chinese characters, Xie's designs also combine a modern taste and environmental protection ideas.
La Pargay, whose founder and design director Lai Rui was a winner of the China Fashion Award in 2015, has focused on black and white clothing since its launch in 1999.
Ming Yue He, whose chief designer Zhao Yue is a first timer in Milan, features Chinese-ink-painting-style flowers and traditional techniques and fabrics in its designs.
The Fashion Shenzhen block during this year's Milan Fashion Week will also include a static show and an after party. Other brands present will be Tangy, Deng Hao, Guyan, Vmajor, RXP, Tuiyue Liu, among others.
Organized by the Shenzhen Garment Industry Association and endorsed by the city government, similar events helping local brands to reach out to the world have been held at London Fashion Week and New York Fashion Week.